Low carb side dishes like this healthy keto creamed spinach recipe with cauliflower are the best! Quick and easy to make, this keto spinach recipe will have everyone in the family wanting more!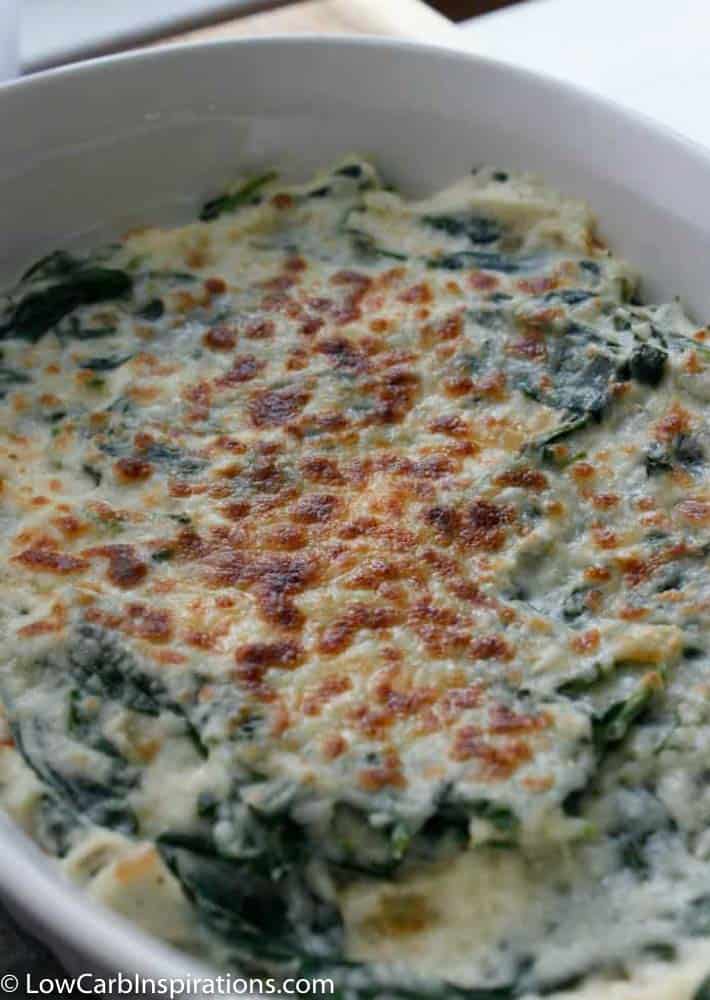 We made this cauliflower and spinach recipe using a whole head of cauliflower, but you can also purchase a bag at the store already chopped up. It's up to you. I know Costco carries it! Speaking of Costco, if you are a regular shopper…like me, you might appreciate this Keto Shopping List for Costco. It's extremely helpful if you are just starting the ketogenic diet!
Healthy Keto Creamed Spinach Recipe with Cauliflower Ingredients
5 ounces baby fresh spinach
1 cauliflower head, florets
1 small onion, diced
1/2 cup mozzarella cheese
2 tablespoons heavy whipping cream
1 tablespoon butter
1/2 teaspoon nutmeg
Pinch of ground cloves
Salt and pepper to taste
Healthy Keto Creamed Spinach Recipe with Cauliflower Instructions
The full instructions are listed in the printable recipe card below.
Healthy Keto Creamed Spinach Recipe with Cauliflower Nutrition
Serves 6
Calories 66, Total C 4.3g, Fiber 1.6g, Net C 2.7g, Sugars 1.6g, Fat 4g, Protein 4.3g
New to Keto? Check out the Keto Starter Guide!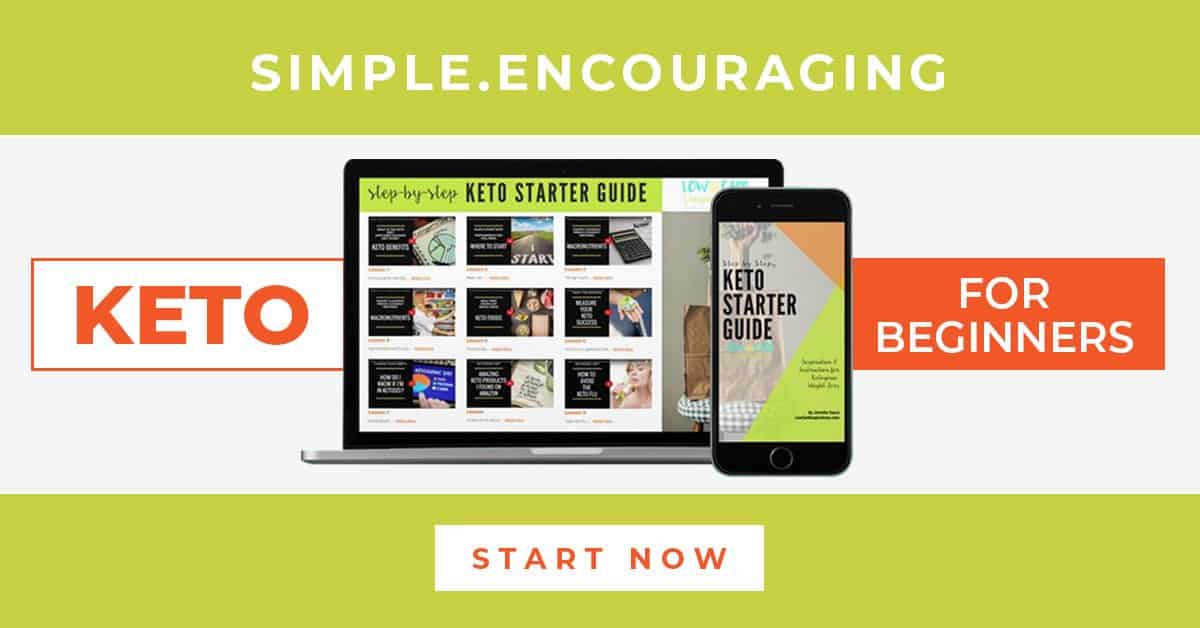 The Keto Starter Guide is an amazing resource as you get started on your keto/low carb journey. This guide has everything you need to get started in 9 simple video lessons and also includes workbooks with step by step instructions for beginners.
What's a macro and why do I count them?
How do I find the best recipes?
What is ketosis and how do I get my body there?
What fruits are allowed on a ketogenic diet?
Will I get "Keto Flu" and what do I do about it?
Get the Keto Starter Guide today!
Questions Others Have Asked
What is a good weekday keto dinner for this keto spinach recipe?
How many net carbs are in keto creamed spinach?
Creamed spinach is delicious and this keto-friendly spinach recipe uses heavy cream and spices to take it over the top with only 2.7g net carbs!
Is creamed spinach keto?
Absolutely! Green vegetables like spinach are great on the keto diet. Spinach is low in carbs and high in fiber which is a key nutrient needed for our bodies. On the ketogenic diet,
How do you store leftover keto creamed spinach?
This keto-friendly recipe will keep in the refrigerator inside a covered airtight container for up to 3 days. Simply reheat on the stovetop with a little extra cream.
How do you reheat leftover cauliflower creamed spinach?
To reheat this cauliflower creamed spinach, you have a couple of options.
Stovetop: Add the leftovers to a pan with a little more cream and reheat on low to medium heat on the stove.
Oven: Place the leftover creamed cauliflower and spinach in a baking dish. Reheat in the oven at 300 degrees for about 15 minutes, or until warmed through. Serve warm.
Here are a few photos we took while making this amazing recipe.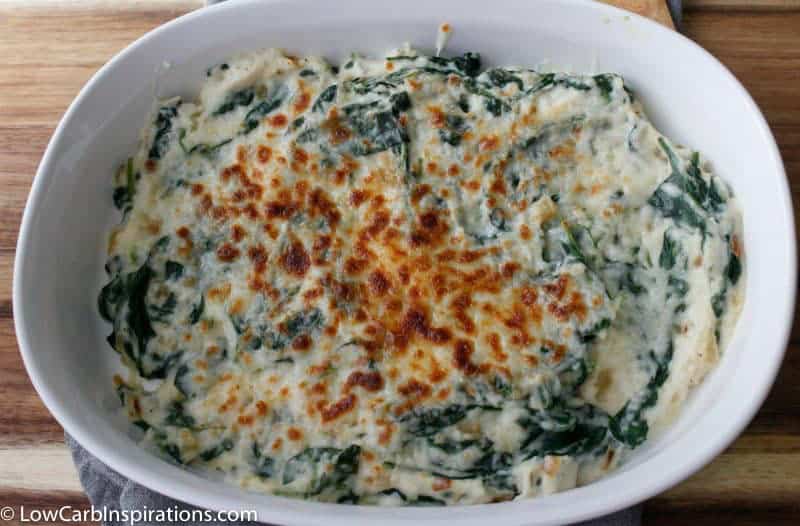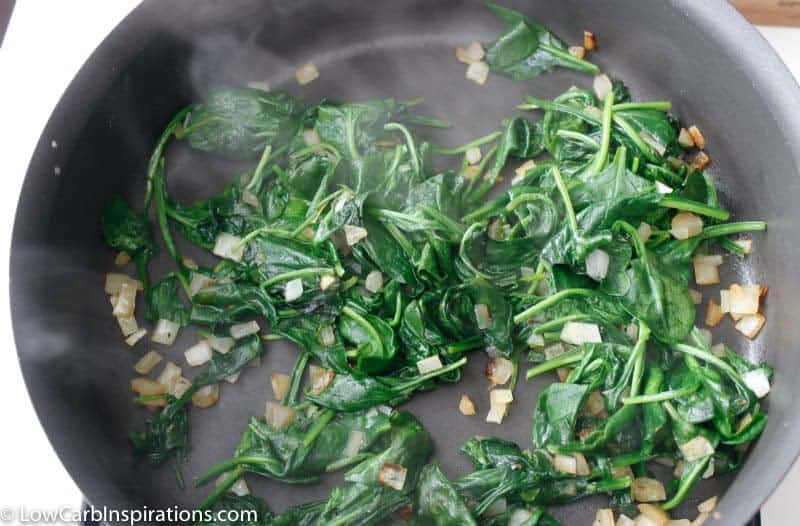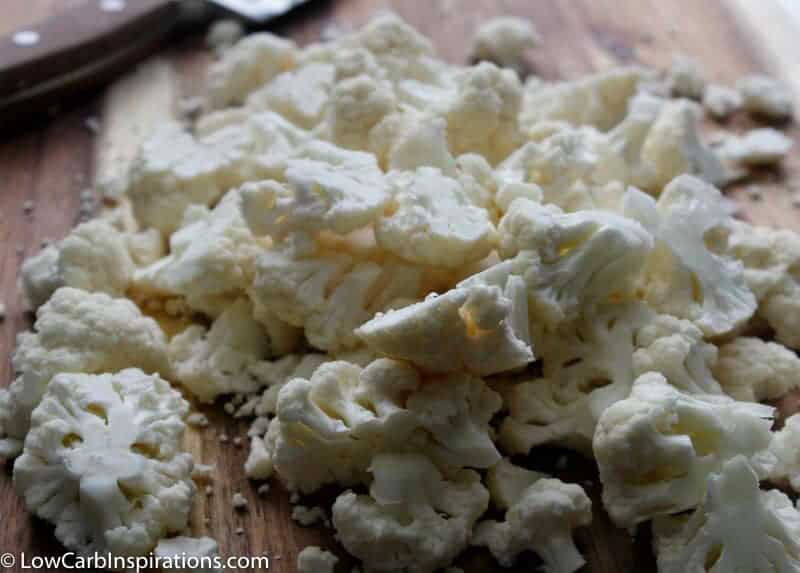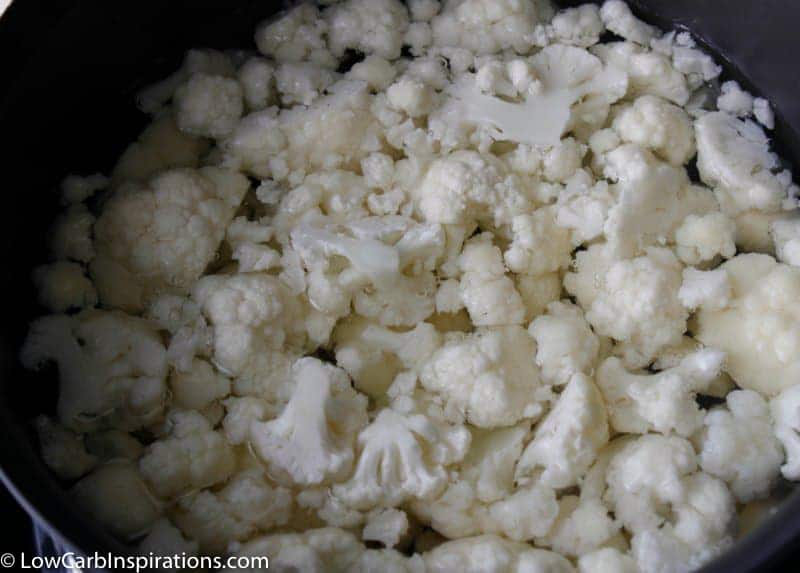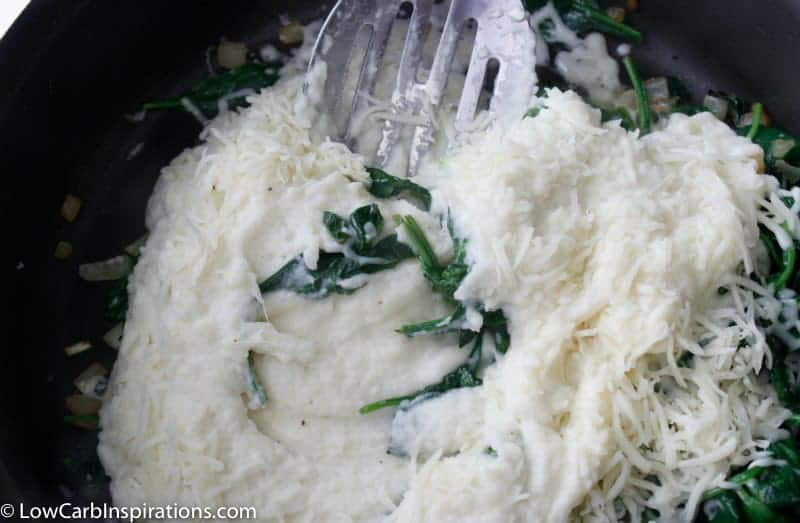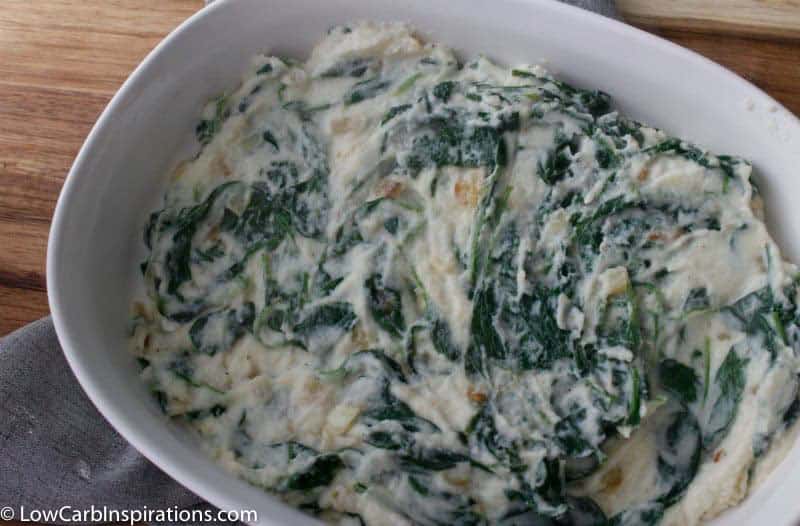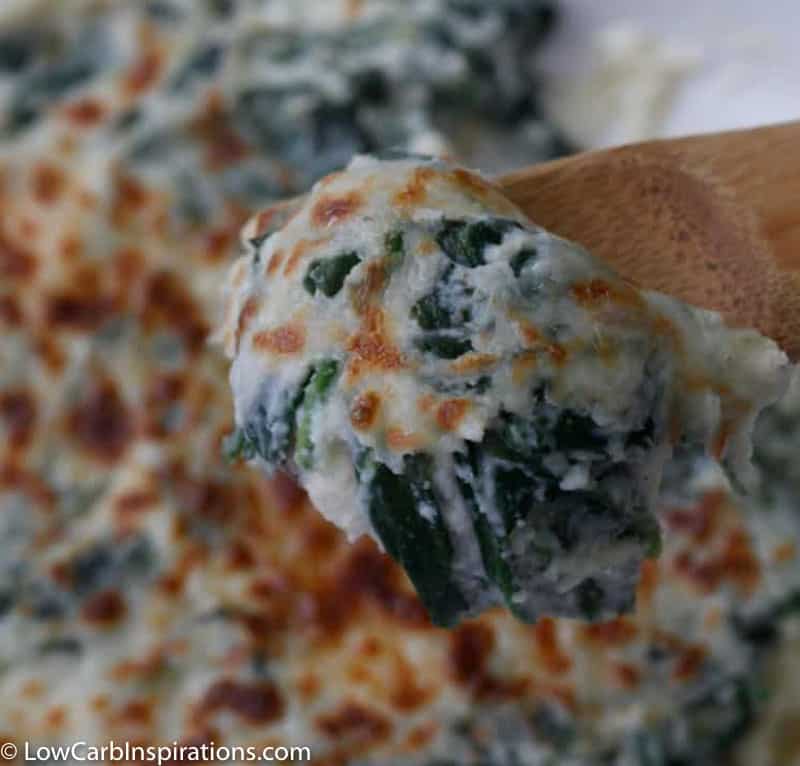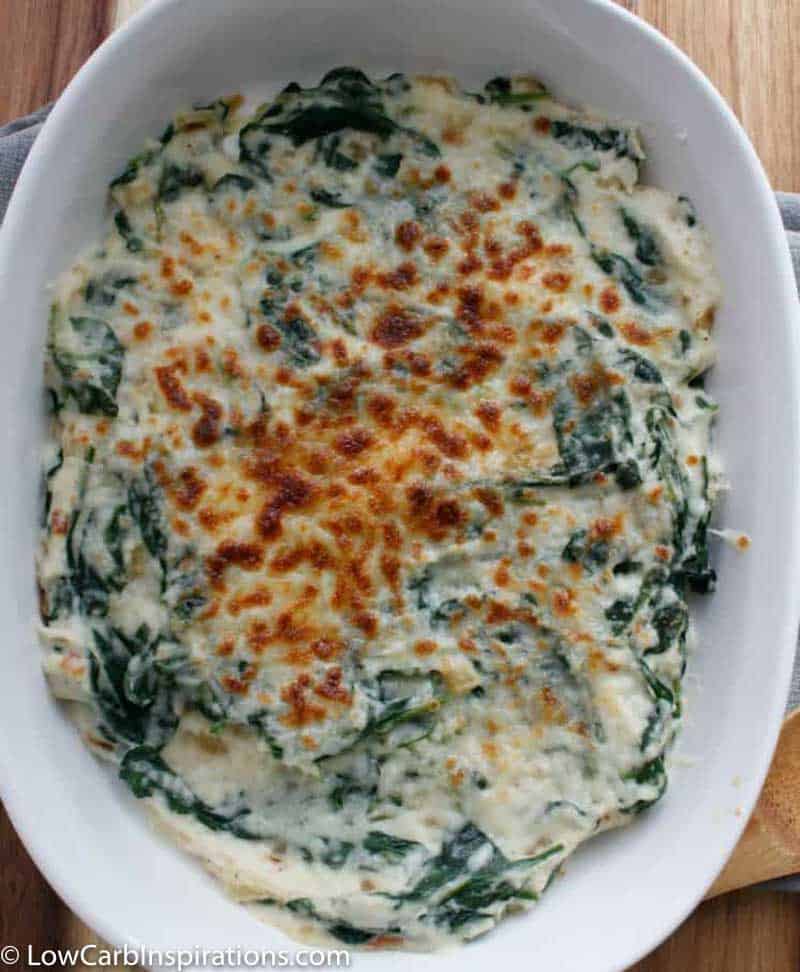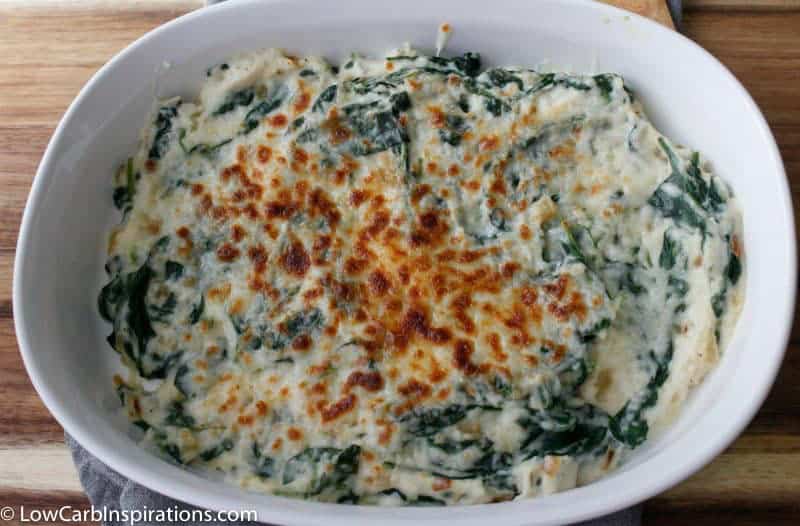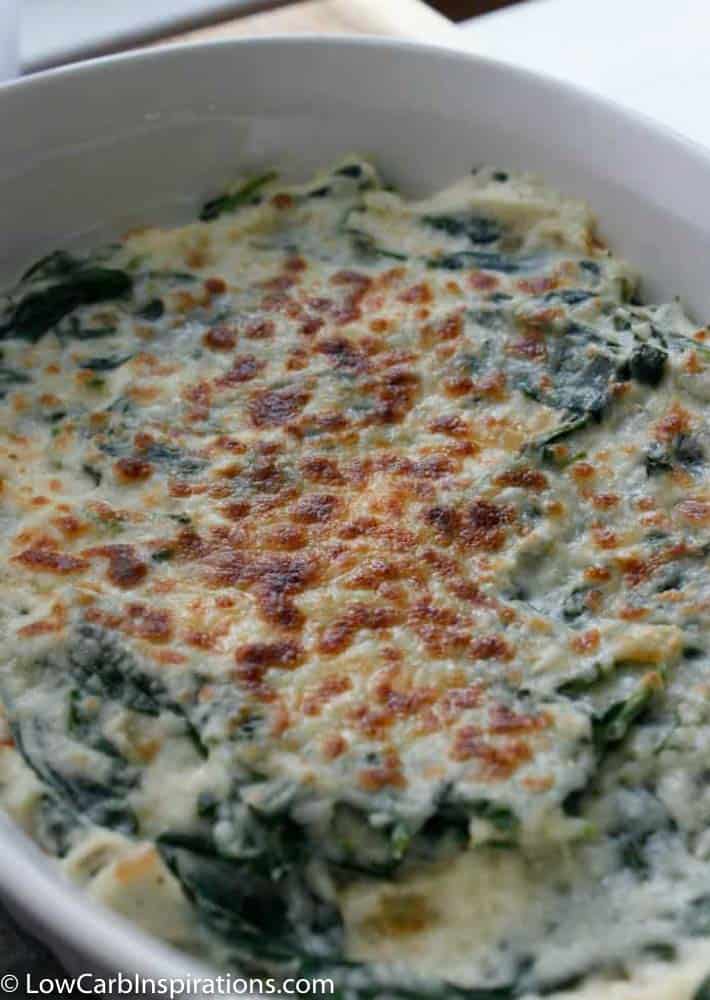 Don't forget to pin this for later!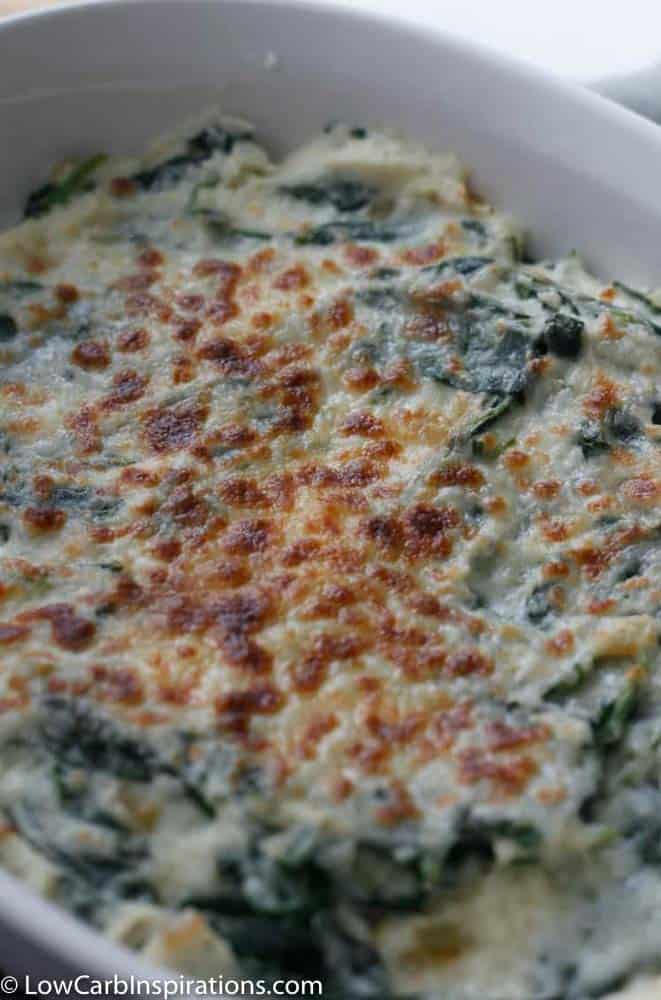 Here's a printable version of this healthy creamed cauliflower and spinach recipe: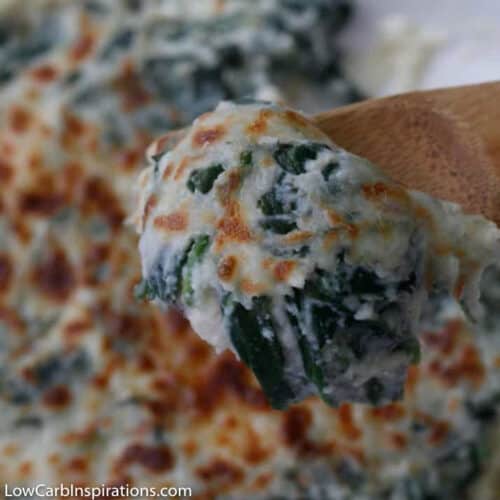 Best Creamed Spinach Recipe with Cauliflower (+ low carb/keto)
Simple and easy low carb/keto side dish for dinner!
Ingredients
5

ounces

baby spinach

1

cauliflower head

florets

1

small onion

diced

1/2

cup

mozzarella cheese

2

tablespoons

heavy cream

1

tablespoon

butter

1/2

teaspoon

nutmeg

Pinch

of ground cloves

Salt and pepper to taste
Instructions
In a medium pan, bring water to boil and place cauliflower, cooking for 10 minutes.

Using a slotted spoon remove cauliflower into a food processor.

Add in cream, butter, salt & pepper.

In a large cast iron skillet saute onion with olive oil.

Add in mozzarella, spinach, nutmeg, ground cloves and salt and pepper to taste.

Mix in Cauliflower once spinach has wilted and stir.

Place skillet in oven under broiler for 3-4 minutes until cheese has browned. If not using a cast iron skillet, place in an oven-safe dish.

Serve warm.
Nutrition
Serving:
1
scoop
Calories:
66
kcal
Carbohydrates:
4.3
g
Protein:
4.3
g
Fat:
4
g
Fiber:
1.6
g
Sugar:
1.6
g
More Low Carb/Keto Side Dishes to Try