We made a fantastic Crispy Keto snack using pickles and cheese!  If you are doing keto I can guarantee you that you miss a good crunch!  This crunch hits the spot you've been missing!
This is a spin off of our Chaffle Pickle sticks recipe we make in our mini waffle iron but this recipe is only 3 ingredients and uses a muffin pan to bake chips!
These taste amazing hot or cold.  You can make them ahead of time for parties if needed!
These chips are super crunchy and super tasty!  We added Everything Bagel Seasoning which adds a whole other level of awesomeness but you can use any seasoning you wish or none at all.  Cheese and pickles already tastes amazing together.
I highly encourage you to give this Keto Crispy Cheese Pickle Chips a try!  You will fall in love…  PROMISE!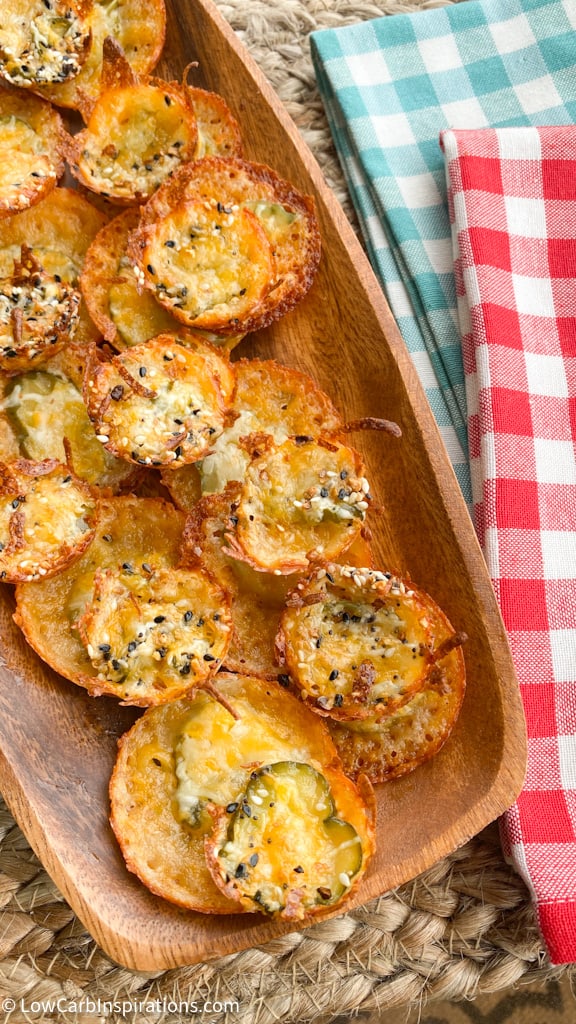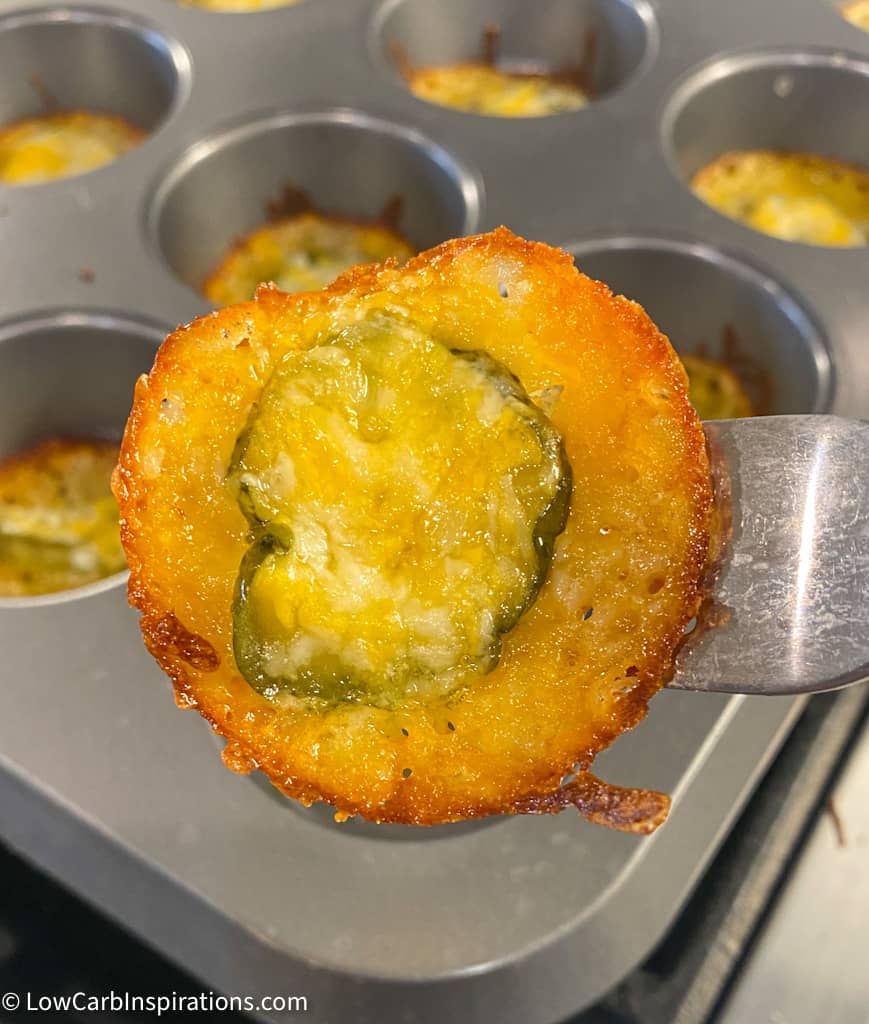 How to make crispy cheese pickle chips
Muffin pan (regular size or mini)
Shredded cheese (I used a Mexican blend)
Thin sliced dill pickles
Everything Bagel Seasoning (optional – you can use any seasoning you want)
Instructions to make crispy cheese pickle chips
Preheat oven to 350 degrees
Sprinkle 1 teaspoon shredded cheese into a non stick muffin pan.
Place one pickle on top of the shredded cheese.
Sprinkle about 1/2 teaspoon shredded cheese on top of the pickle.  It won't cover it completely and that's okay.
Sprinkle each chip with Everything bagel seasoning if using.  Note:  you can use any seasoning you want you you can bake them without any seasoning.  I want to encourage you to try them both ways.
Bake at 350 degrees for about 6 minutes or until the edges of the cheese are dark brown and all the cheese has fully melted.
I've noticed the silicone pans take about 3 minutes longer to get those crispy edges.
These cheese should be bubbling and flat.  If the cheese is not bubbling they will not turn out crispy.  Be sure not to take them out of the oven too soon.  If you do it will just be melted cheese and it didn't have enough time to form a cheese crust that holds the chip together.  The darker brown the cheese the crunchier the chip.
I've tried making these in both size pans and they are equally good.  The metal pans that are non stick work best and cook the castes with the perfect crust every time!
Here's how to make them: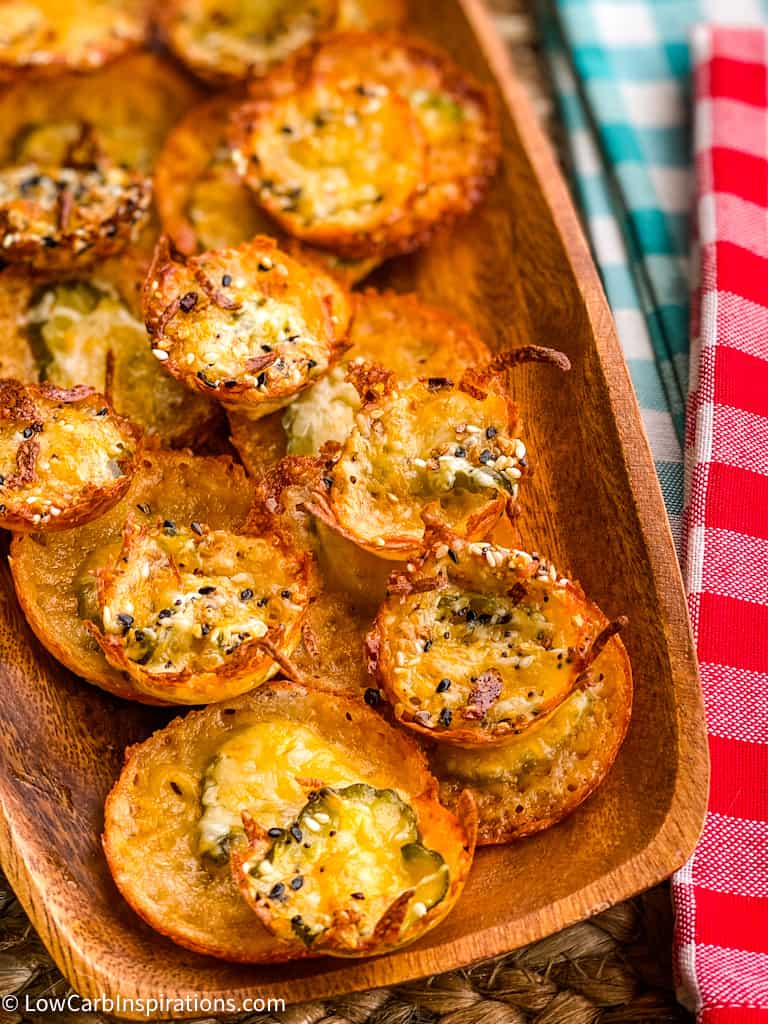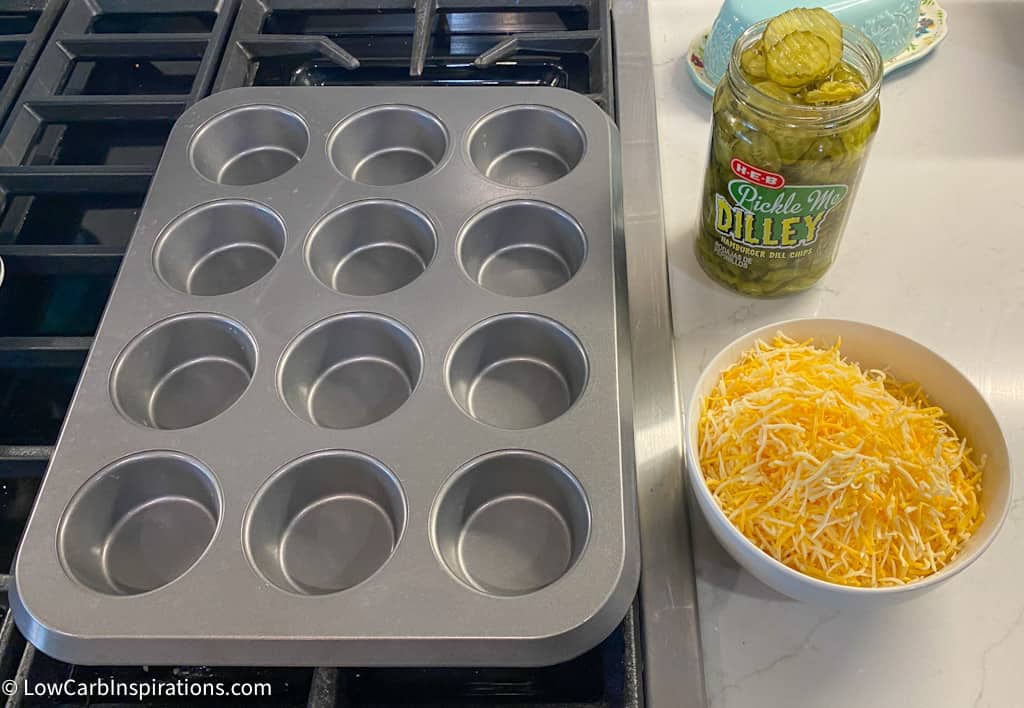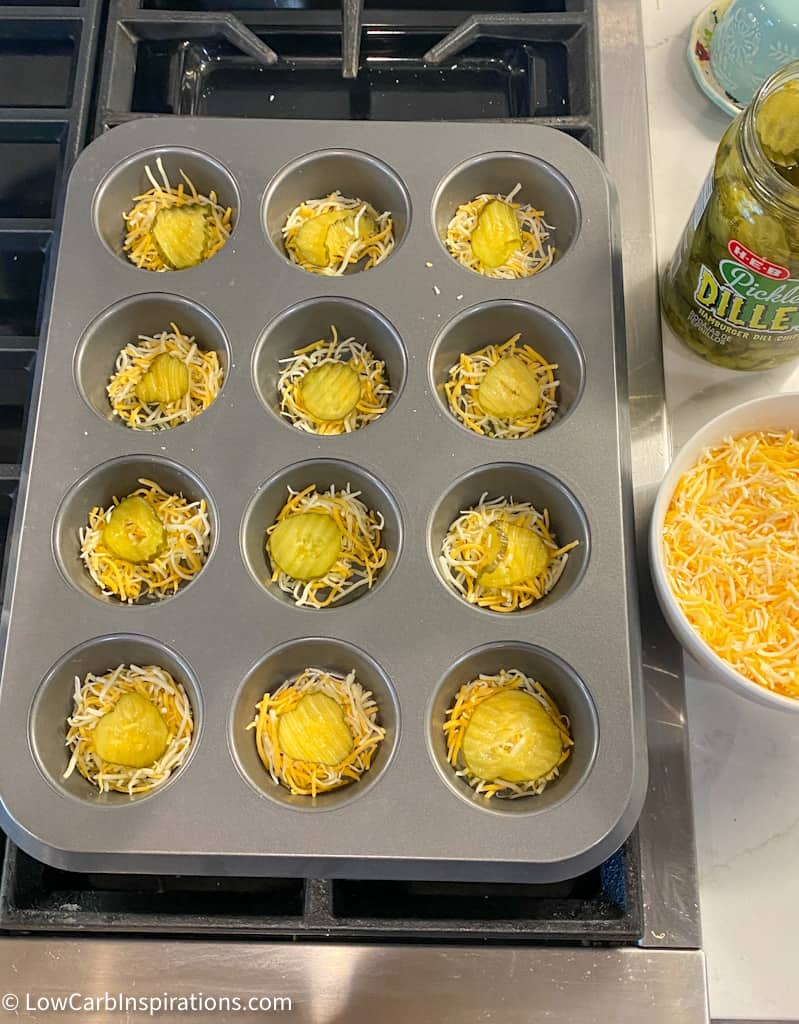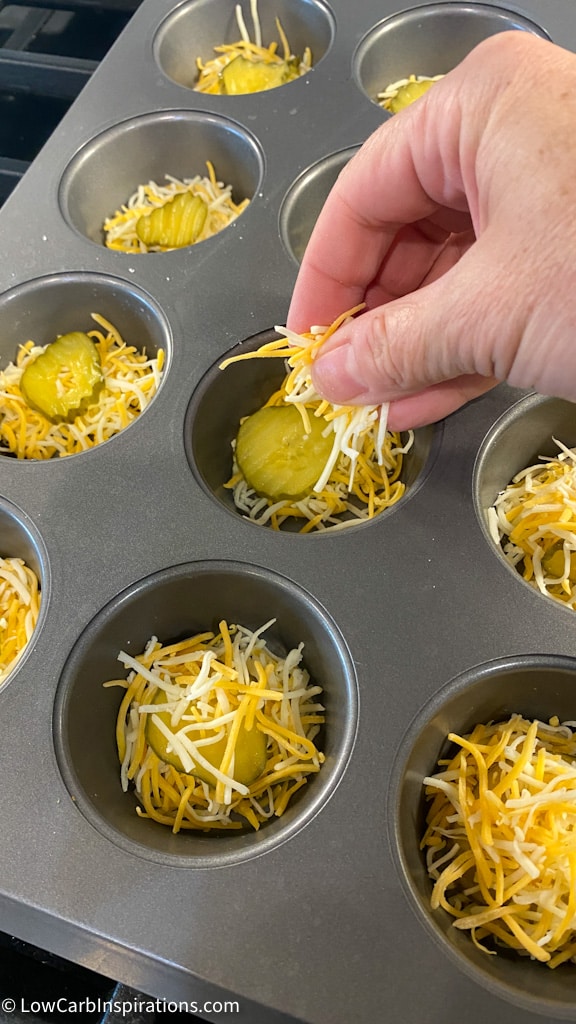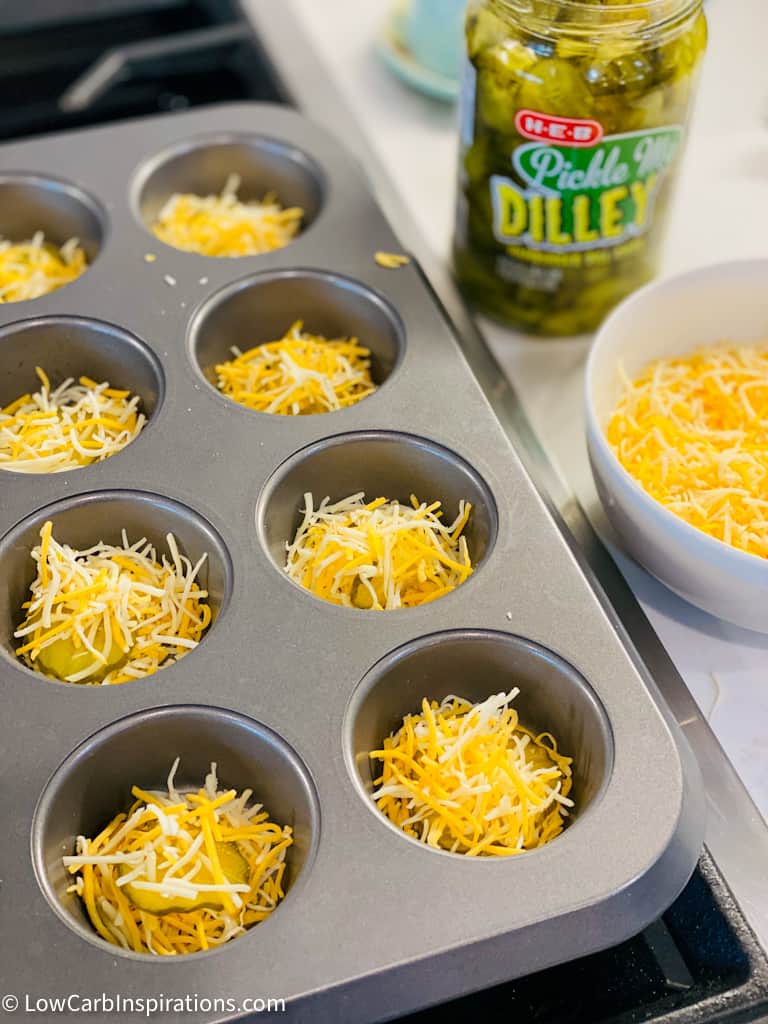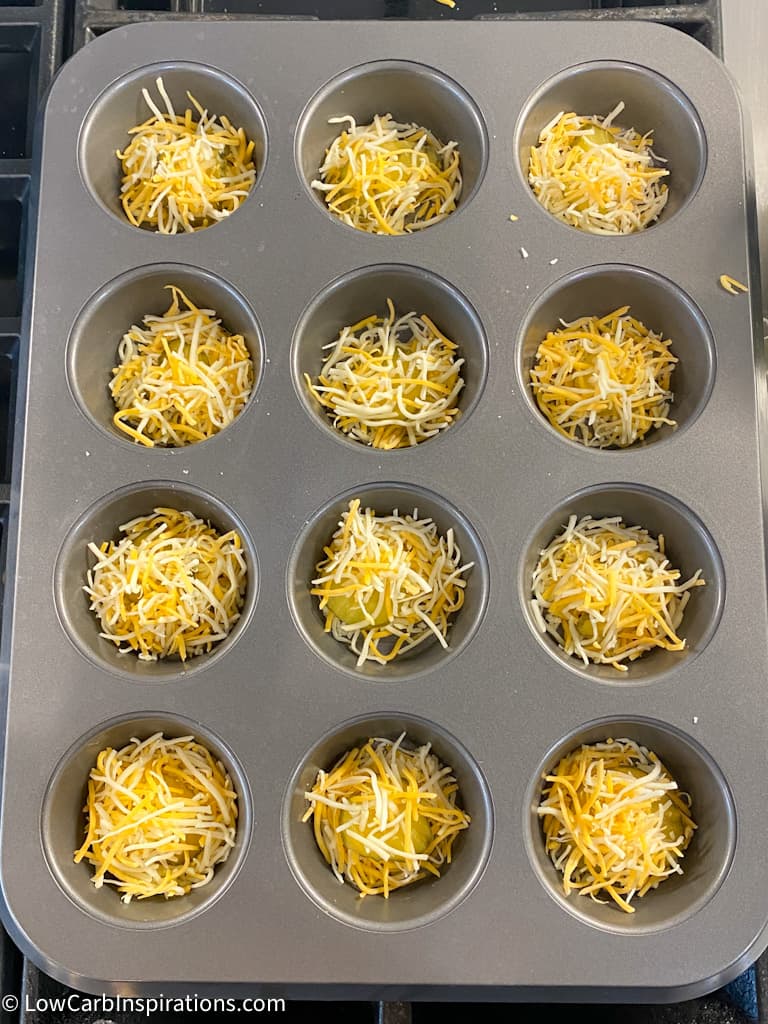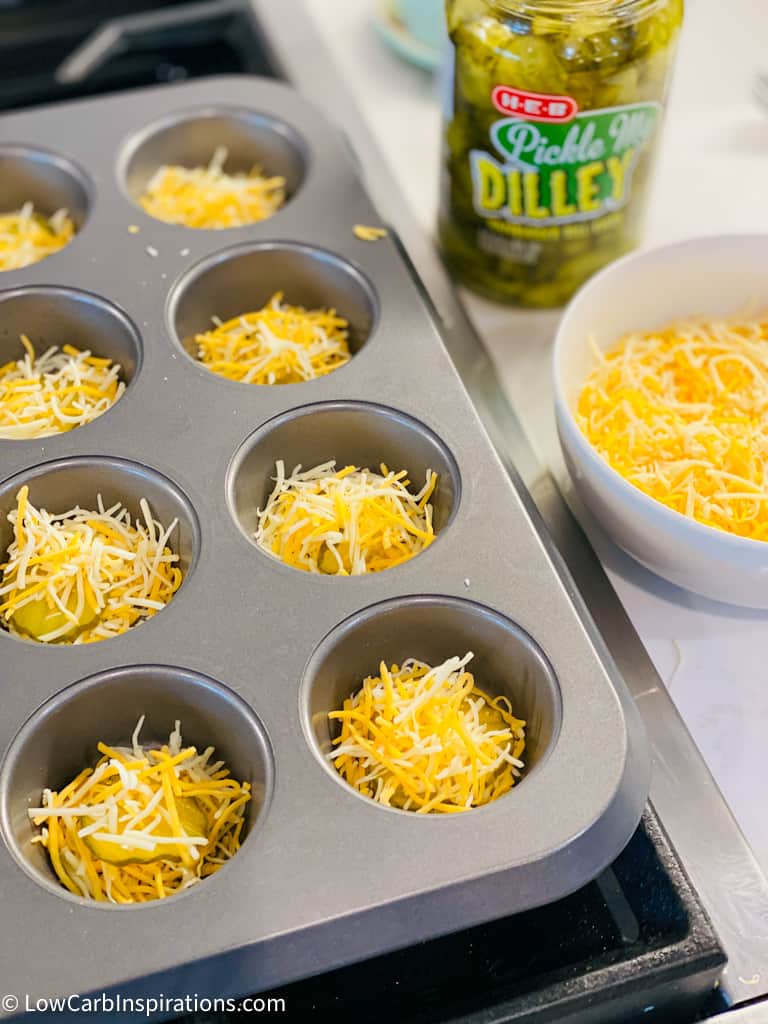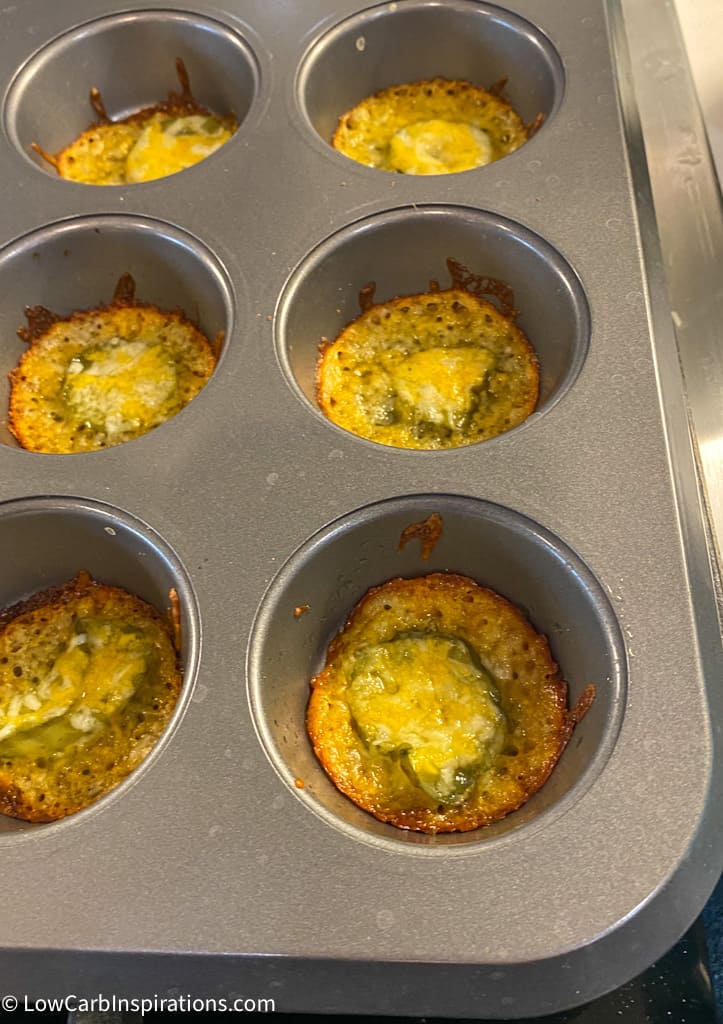 I used a fork and pulled them from the muffin pan easily!  They don't stick at all.  They will be a bit soft when you pull them from the oven because of the hot cheese but they will crisp up the minute they cool off a bit.
The longer you back then and the darker the cheese edges, the crispier the chip will be!  Cook them to your desired crispiness.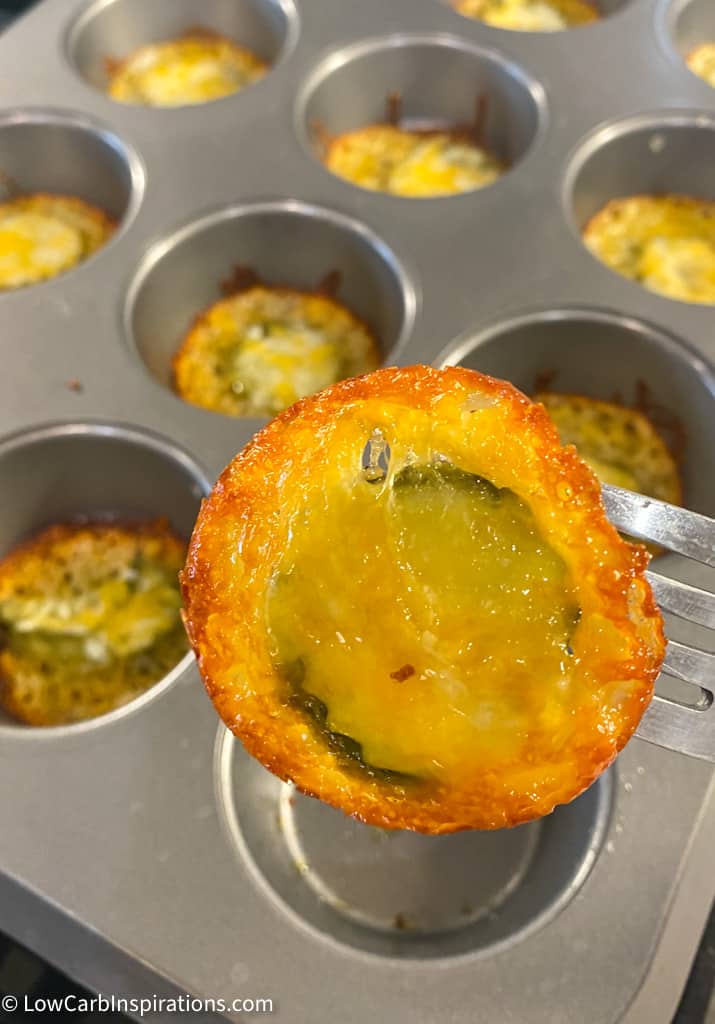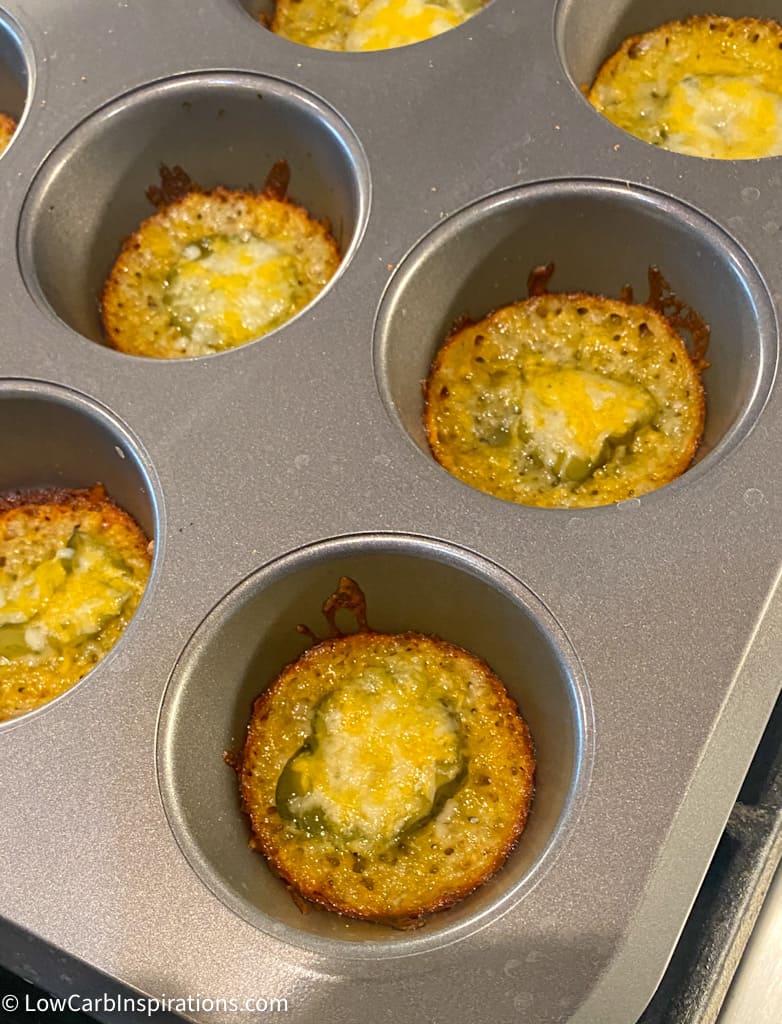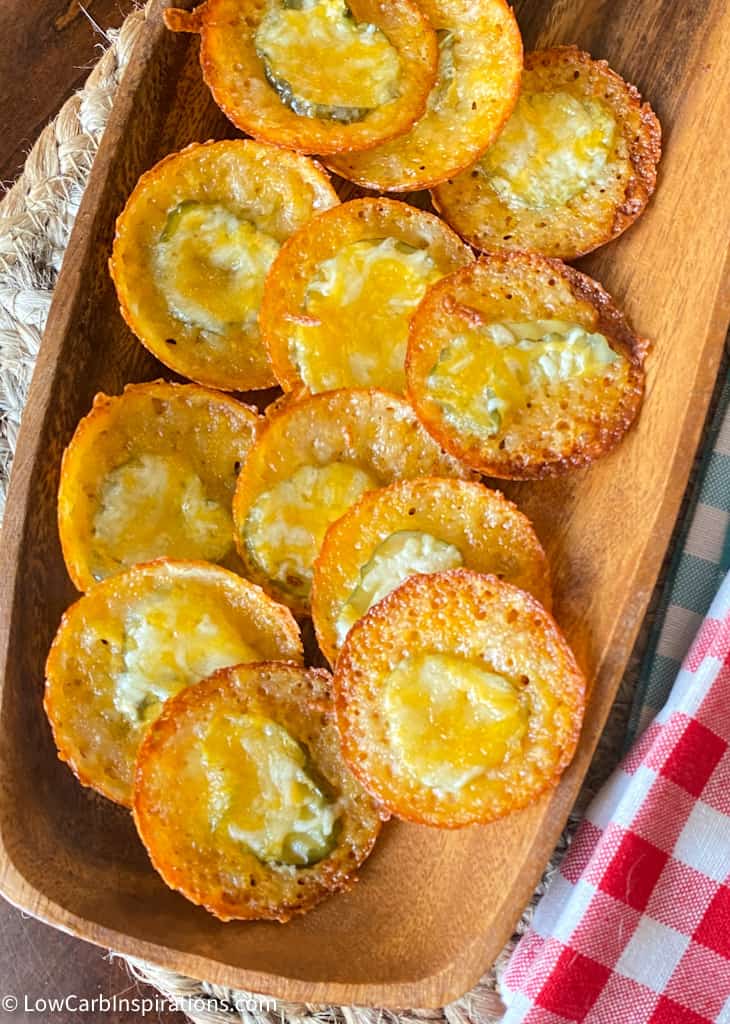 We love using the metal non stick muffin pans but you can use silicone too if you have it.  These crispy pickle chips take longer to cook in the silicone dish to get crispy though…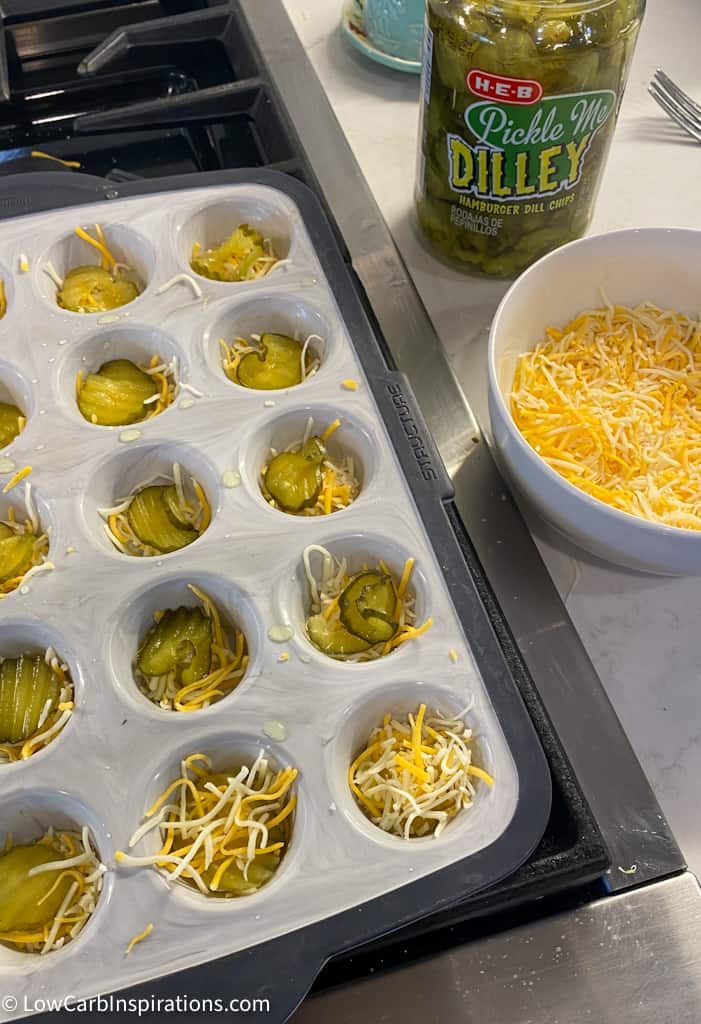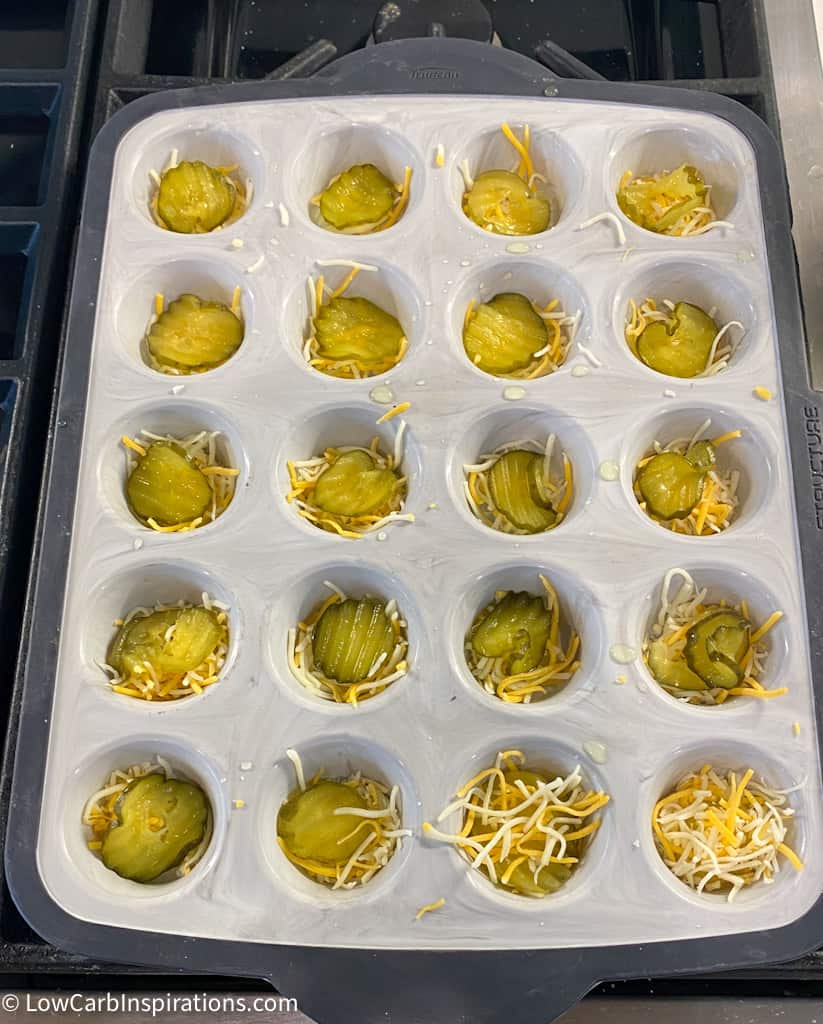 This is the seasoning I put over the top of the crispy pickle chips.  It adds a whole other taste to this favor snack!