How to Infuse Olive Oil with Rosemary, Garlic, and Basil
If you have ever purchased infused olive oil with various ingredients, such as rosemary and garlic, you are probably wondering how it gets made. If you are having trouble finding it, but you love how it tastes, you can learn how to infuse olive oil with ease.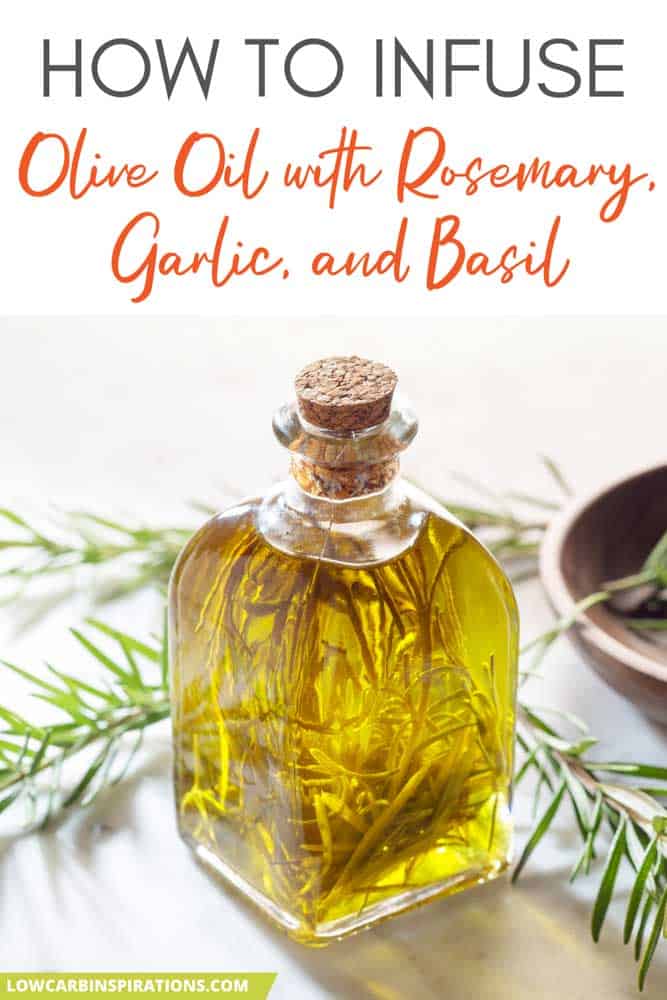 It might sound like some complicated, time-consuming task, but it is so much easier than you realize. Keep reading for the best tips on infusing olive oil with rosemary, garlic, and basil.
1. Choose the Best Olive Oil
Before you can begin the process of infusing olive oil, you must first select the best kind. Extra virgin olive oil is, by far, the best choice. It is not as processed as other oils, it contains antioxidants, and it is full of flavor. It costs a bit more than traditional olive oil, but it is worth it. If you want to have the most success when infusing your olive oil, choose the extra virgin kind and reap the most benefits from it.
2. Add Your Garlic Cloves to a Pot Full of Oil
Grab a large pot. It would be best to have a pot with enough space for an entire bottle of extra virgin olive oil. Pour your oil into the pot, and then add a few cloves of garlic to it. You are going to put the pot on the stovetop and turn the heat on low.
Do not put the heat of your stovetop on anything higher than the lowest setting. Allow the garlic to cook lightly in the oil for at least 30 minutes.
Continue to check your pot every couple of minutes to make sure your garlic does not overcook. The goal is to get your garlic to become golden. Once you notice your garlic has a golden hue to it, you can remove the pot of oil from the stove.
3. Pour Your Oil Into a Large Glass Container
You will need to store the oil in a large glass container. You can buy the perfect oil container from Amazon.com or home goods stores.
Wait for the oil and garlic in the pot to cool down a bit before you pour it into the glass container you plan to use for olive oil storage. While you may think that is all you have to do, there are still a few more steps involved!
4. Wash Your Rosemary and Basil
Although you have infused the olive oil with garlic, you still have two more ingredients that you will add to the glass container full of oil. Before you can add the rosemary and basil, you will need to wash these ingredients gently.
Grab the rosemary by the sprigs and gently run it under cold water for at least a minute. Place your rosemary on a paper towel over a flat surface and pat it dry with a separate paper towel to eliminate excess moisture.
Do the same thing with your basil leaves to clean them and prepare them for getting put into the container full of oil.
5. Add the Rosemary and Basil to the Olive Oil Container
Once you have carefully rinsed off your rosemary and basil, the next step involves gently putting pieces of them into the olive oil container with the garlic cloves. Carefully place one piece at a time until you have added all your rosemary and basil to the glass jar full of olive oil.
You will add the lid to the container and set the oil off to the side, giving the ingredients time to blend perfectly together. If you are in a rush, you can taste the olive oil in a day. However, it will taste best after giving the oil several days to sit because that is when you will taste everything.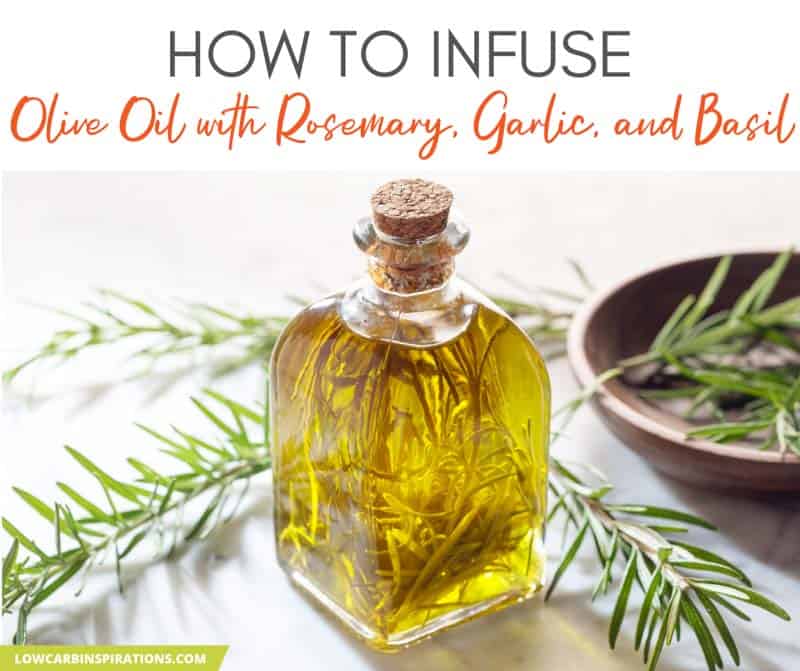 Now that you know how to infuse olive oil, will you give it a try? You might like your homemade version better than infused oils you have purchased and tried in the past.
Once you prepare the oil, you can do so much with it. Dip your bread in it, use it as a marinade, add it to pasta, or even put it on your salad for an added touch. Be sure to consume the infused oil within a year of preparing it.
After a year passes, it will no longer taste nearly as fresh or good as it did when you first prepared it. It is also good to know that you can infuse olive oil with many other ingredients, including lemon, chili peppers, oregano, orange peel, and so much more.
Be sure to pin this for later!