Keto Diet Grocery List for Beginners
Keto Diet Grocery List for Beginners
When you are starting out, you want to make it as easy as possible to transition over to the keto diet. Take it from me when I say that you will make mistakes, you will have slip ups and believe it or not, that is totally ok. The most important thing you have to do is give yourself a little grace and accept those things when you are learning this lifestyle.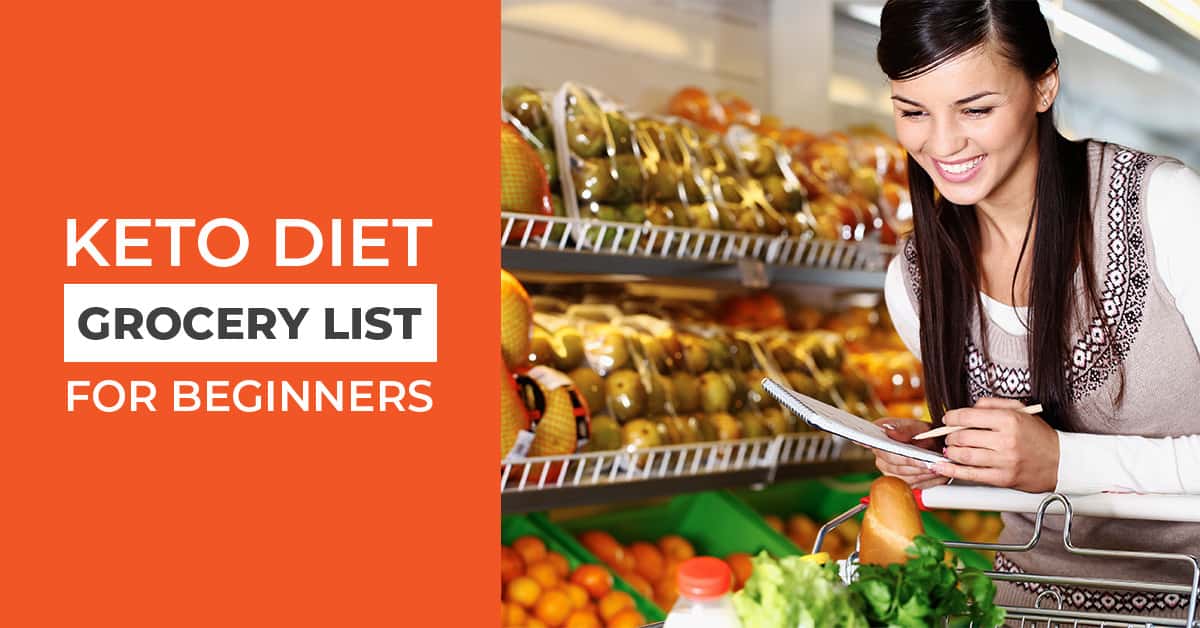 The tools I offer are tools that I have used to help me along with this journey. They have made my journey easier and I want to make sure you have everything you need to have a positive start to the keto diet. I truly believe in this way of eating and I plan to do it for life! As of today, I have been on the keto diet for 2 year and 6 months. I honestly hate that it's referred to as a diet because it is my way of life.
To help you get started, I created this amazing Keto Diet Grocery List for Beginners.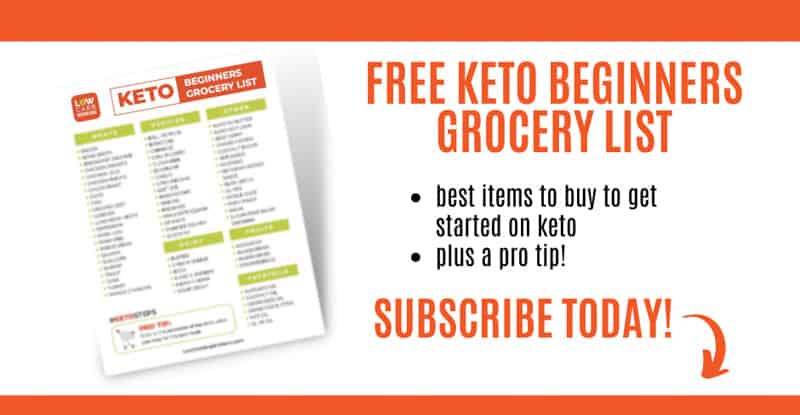 This is a great resource to use before starting the Ketogenic Diet.
New to Keto? Check out the Keto Starter Guide!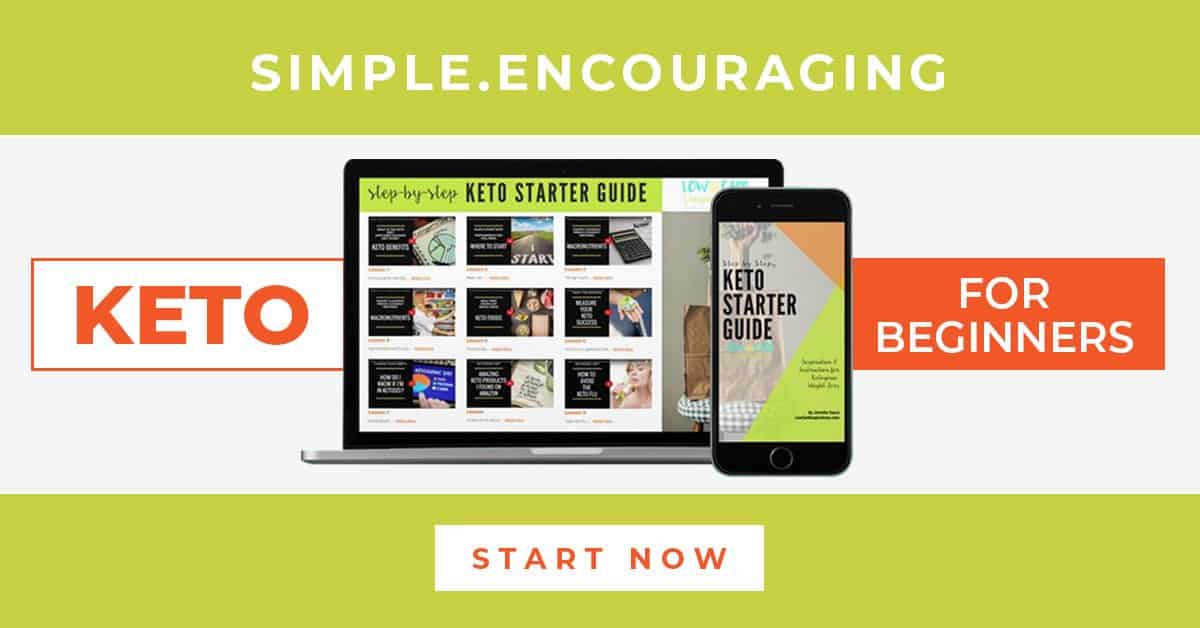 The Keto Starter Guide is an amazing resource as you get started on your keto/low carb journey. This guide has everything you need to get started in 9 simple video lessons and also includes workbooks with step by step instructions for beginners.
What's a macro and why do I count them?
How do I find the best recipes?
What is ketosis and how do I get my body there?
What fruits are allowed on a ketogenic diet?
Will I get "Keto Flu" and what do I do about it?
Get the Keto Starter Guide today!
How to Find Support for your Keto Journey
Also, one of the most important aspects of starting a new journey is support. I started the Low Carb Inspirations group on Facebook specifically for this reason. I needed support when I started! I had so many questions and I wanted to surround myself with non-judgemental people. This group is the most supportive place I've been in when compared to all the Keto groups on Facebook! It's simply the best.
If you are on Facebook, I welcome you to join the Low Carb Inspirations group with me here.
My Favorite Products for the Keto Diet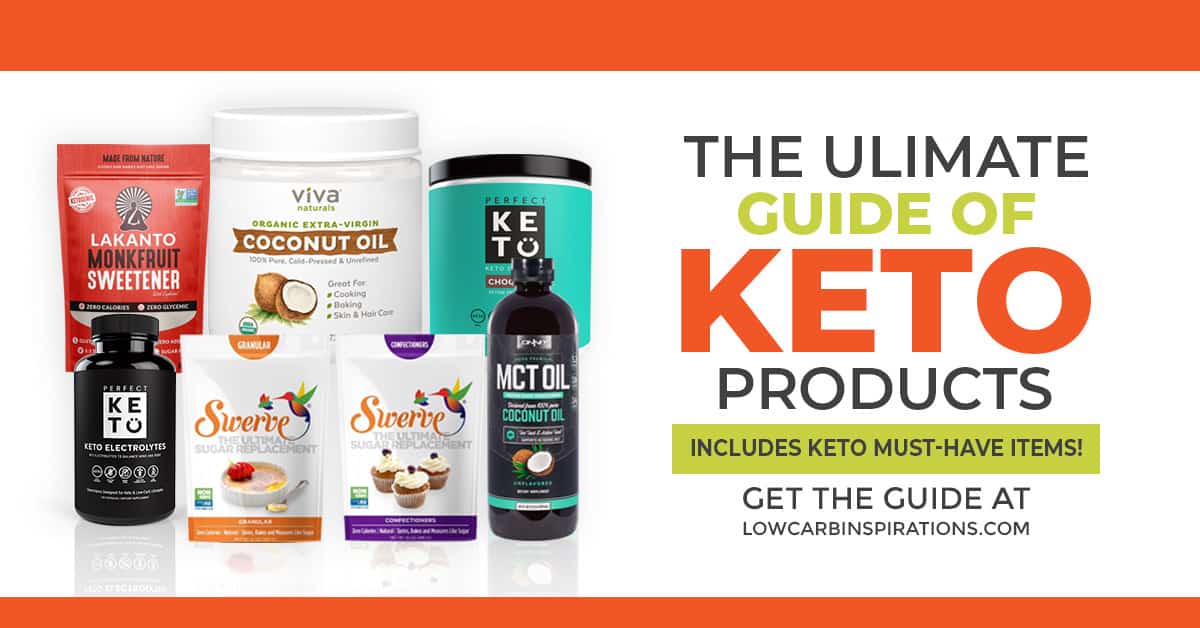 If you are looking for my favorite products, you should check out The Ultimate Guide of Keto Products – includes keto must-have items!
Printable Keto Grocery List for Beginners
DOWNLOAD AND PRINT IT HERE: Keto Beginners Grocery List
We have created TONS and tons of amazing Keto Recipes for you to enjoy. You can see them all under this Keto Friendly Recipes Link.
That is the beginner Keto grocery list but we also have a very details Keto Approved Foods Grocery Store list here too.
Don't forget to pin this for later!