Keto Fast Food Options For Busy Lifestyles
A busy lifestyle makes it nearly impossible to not ever eat fast food. You may think that the keto diet doesn't allow for fast food options, but it does. There are so many keto fast food options. Hang on tight because there are so many fast food options available to those who seek them.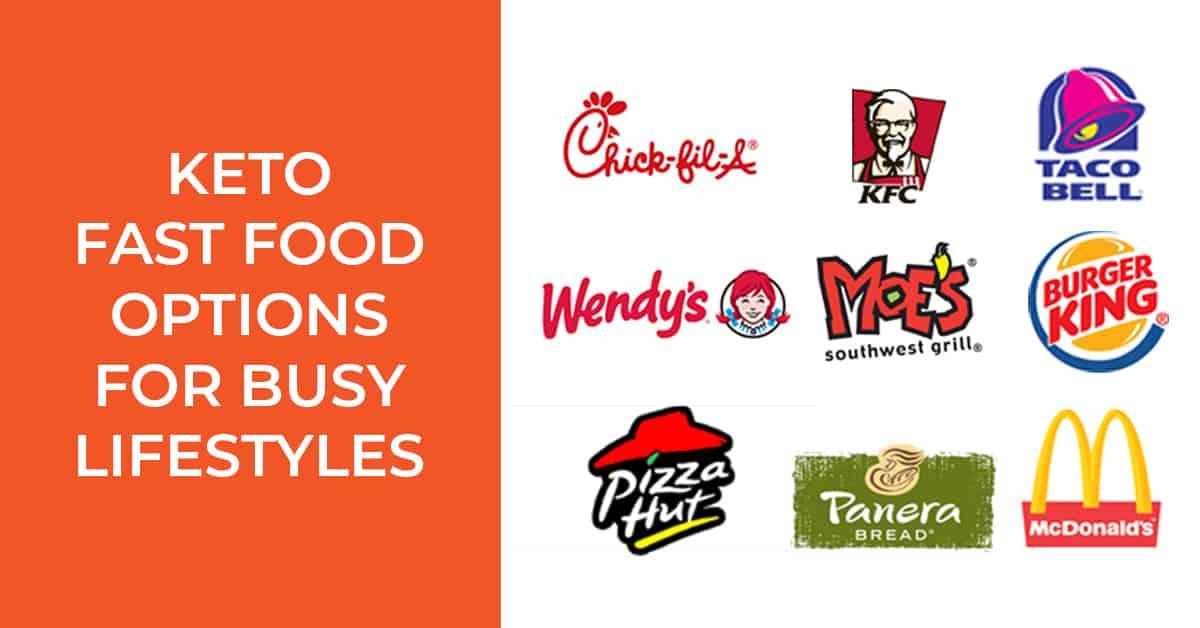 Keto Fast Food Options
#1. Stick to the meat – If you're out and about and need to order out, just remember that sticking to meat is always a good option. Yes, the meat at fast food restaurants can sometimes be questionable, but nonetheless, it's a great option. Stick to the most simple ingredients you can muster up, especially when eating out at a fast food restaurant.
#2. Add on as many veggies as possible – Even if you end up only getting a side salad, with a side of meat, it's still a great option. By adding on as many veggies as possible, you're helping yourself. On the Keto diet, you need at least 7-10 cups of veggies a day.
#3. Say no to the sauce – This is such a hard one, but really important. A lot of sauces are loaded with carbs, which kind of defeats the purpose of eating Keto. Ask for the sauce on the side, so you can use a little, or go without completely.
#4. Do research before you go – Yes, before you even step foot inside of a restaurant, know what you're going to order. With a quick search on the web, you can find a low carb solution for almost any fast food restaurant out there.
#5. Go naked with your wings – So many people love wings, but they're afraid to eat them due to the amount of carbs. This is simple, ask for your wings to be "naked." Ask how many carbs are in sauces too and choose the lowest carb sauce. You may feel silly asking all these questions, but it's worth it when it comes to ensuring you don't detail yourself.
#6. Choose higher fat toppings and sides – Although you never want to overdo it with the fat part of Keto, you do want to add fat to your meals. For example, instead of getting sugary sauces like ketchup, you may want to consider mayo and even adding extra cheese. Cream cheese, full-fat dressings, and so on.
#7. Bacon is always the way to go – When you look at a fast food restaurant's menu, they almost always have bacon. Don't be shy about ordering extra bacon. This is protein that can help keep you full, but it's always low on carbs.
By choosing the best keto option, when you're eating fast food, you're helping yourself stay on track. Sometimes it may seem easier to just go ahead and cheat, but now you don't have to do that. You can look at this list and realize that there are keto fast food options that you don't have to pass up.
Don't forget to pin this for later!