The Hardest Part of Starting the Keto Diet & Sticking To It
Are you looking at the keto diet and want to get started? The ketogenic diet is a lifestyle change and not something you can just bounce and forth with. If you plan on getting started on the ketogenic diet, know that you're not alone. Here are some of the hardest parts of starting the keto diet.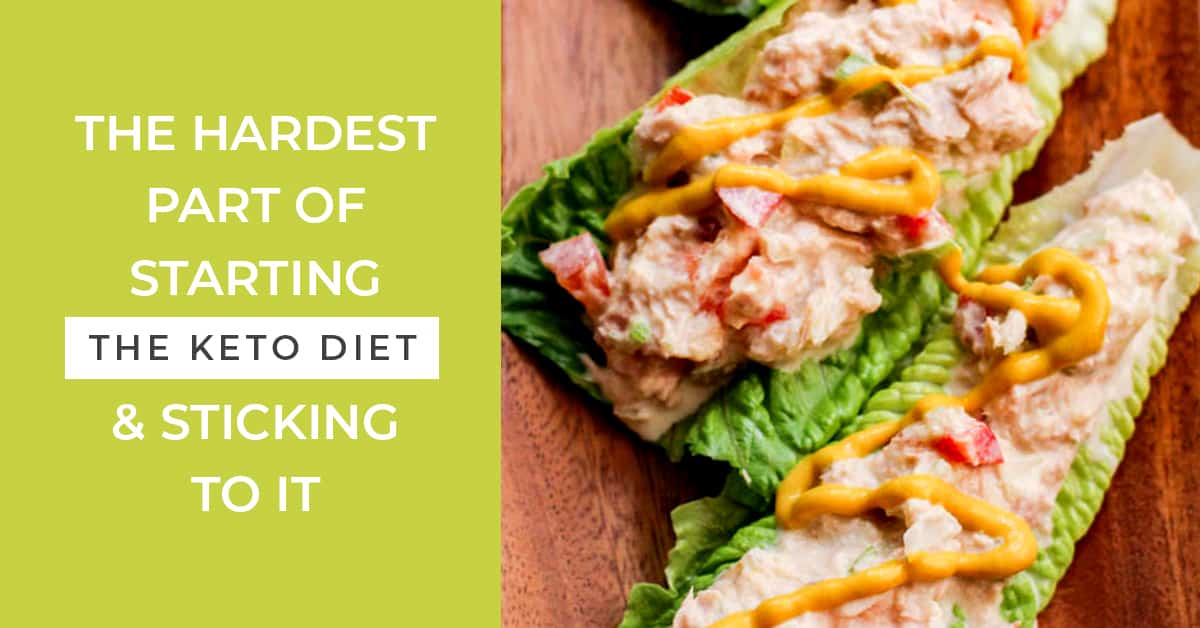 The Hardest Part of Starting the Keto Diet & Sticking To It
Going to social events
When you're not in the comfort of your own home, it can be hard to go to social events and feel comfortable with the keto diet. If you're going to a party, you may not know what's available to eat, which can be hard. You may run into instances where there are no keto options available. You will be stuck with the option to either eat there or wait until you're home again.
Keto Diet Tip: Before you leave for the party, eat a keto-friendly snack at home or on your way to the event. This will help you get through the evening until you can get a keto-friendly meal when you get back home. Another option is to look for salads to get you by at the event.
Planning meals for the family
Being the only one in the family that eats keto can make it hard to start the keto diet. You may have it in the back of your mind that you will have to start cooking several meals for the whole family to be happy. Don't fret! You can make keto meals that the whole family loves or you can make the meal you're making keto friendly for yourself.
Keto Diet Tip: If you are making meals keto friendly for yourself, substitute non-keto friendly ingredients with keto-friendly options. Before adding ingredients that are not keto approved, remove a portion of the meal for yourself and sub the ingredients to make a keto-friendly meal.
Being tempted by old foods
Who doesn't enjoy a good hamburger and container of french fries? The keto diet doesn't allow for you to go through the drive-through and order the super-sized #7. Keto really holds you accountable to your eating.
Afraid of failing
With starting anything new, there is always the chance that you may fail. Failure is a natural part of life and all you can do is get back up. When life knocks you down, you can stay down or get back up. The keto diet can be hard to start because of the fear of failing. You're not alone in this! Failure may happen, but you can always get up and try again.
Keto Diet Tip: If you have a cheat meal, it's ok. Acknowledge it and get back on plan with your next meal.
Weight loss stall
After you get started with the ketogenic diet, you may have problems sticking with it. One of those reasons is a weight loss stall. These stalls can keep anyone from wanting to go on. You know you're doing everything right, but you're having problems sticking with it.
Keto Diet Tip: Try intermittent fasting. Surprisingly, intermittent fasting can do the trick when it comes to weight loss stalls.
Knowing what to do
If you're new to the keto diet, you may be overwhelmed with information. When you're doing your research, there may be good information and bad information out there. The best thing you can do is do your research and make sure the info is correct. Look for people who have real experience doing keto.
Keto Diet Tip: These resources are a great start as you begin researching the keto diet:
As you can see, there are a lot of "hard" reasons for starting the keto diet, but these reasons shouldn't be the reason you aren't successful on this new way of eating. What is preventing you from starting the keto diet?
Don't forget to pin this for later!