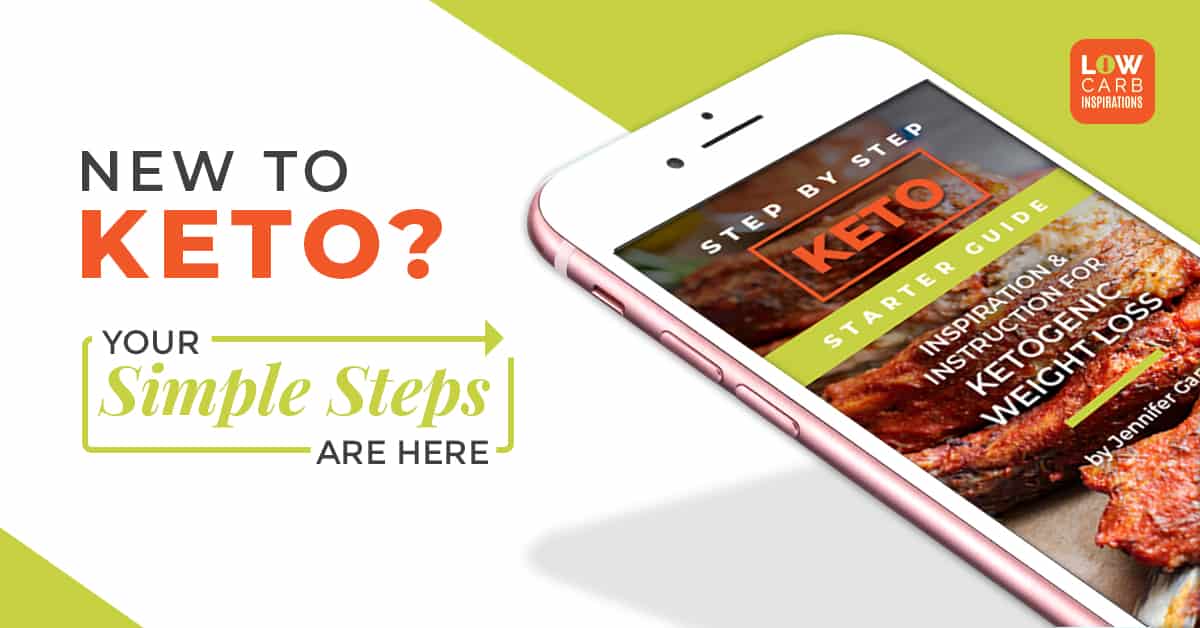 Everything you need to get started.
In one easy to use program.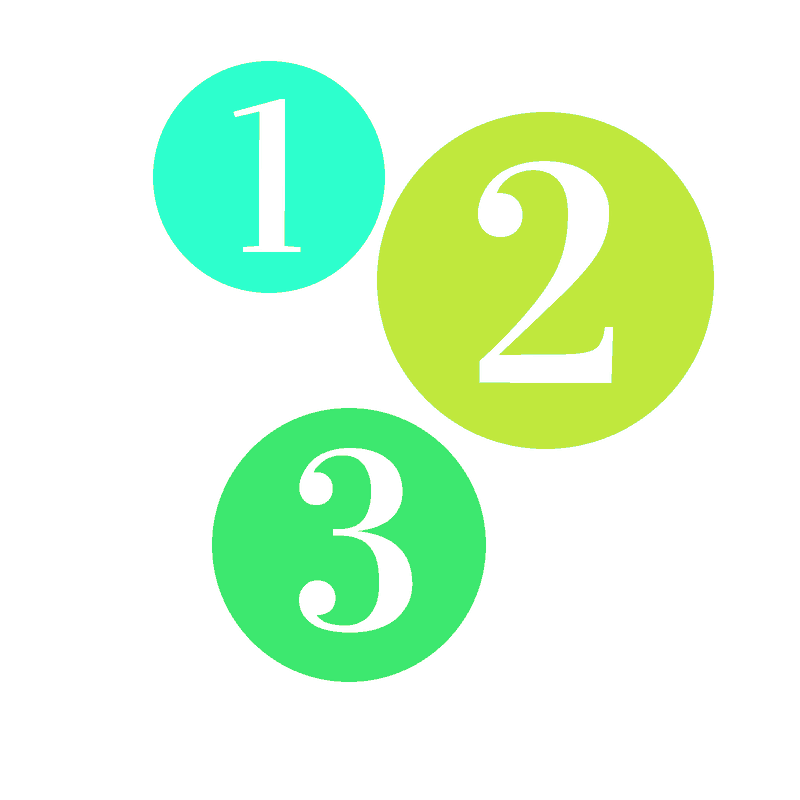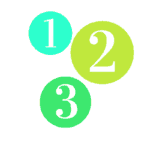 Simplified Keto Steps
Macros. Intermittent Fasting. Ketosis. Ketones. Yikes! It sounds like a different language! This step-by-step guide will introduce you to the essentials quickly and easily. You'll be using keto-speak in no time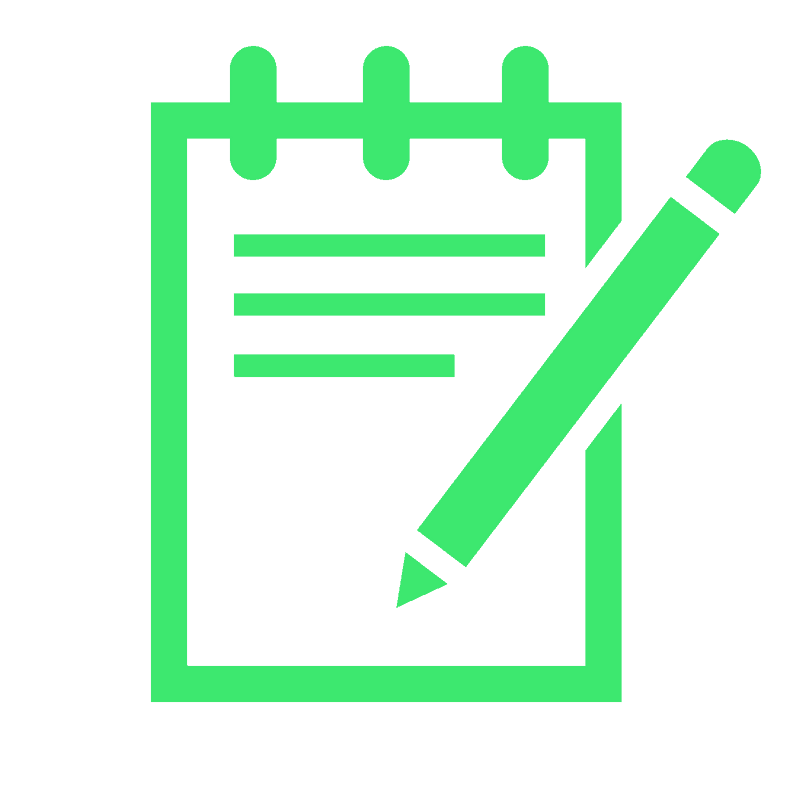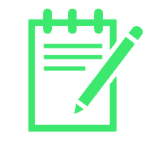 Easy to follow Meal Plans and Shopping Lists
It doesn't have to be overwhelming when you look at your fridge, your pantry and the grocery store. I've simplified your shopping needs and provided a quick and easy plan to get your kitchen ready to keto.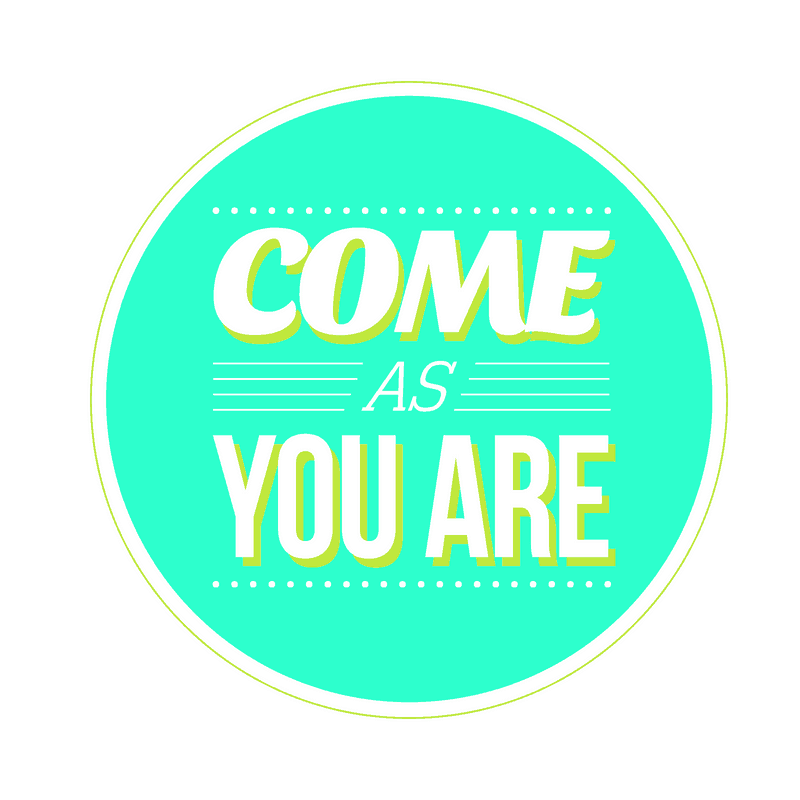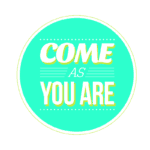 The Only Guilt-Free Keto Encouragement Around
Many Keto followers are rigid, methodical, teaching you "musts" and "shoulds" that you will never achieve. Dieting is hard enough. Why do so with extra guilt? You CAN Keto your way with significant benefit. And with this healthy encouragement, you are most likely to stick with it.
Why Keto?
Since the turn of the Millenium, a greater focus has been put on Low-Carb diets with more than 20 Human Studies completed and dozens currently underway. The evidence is overwhelmingly in favor of Low-Carb High-Fat diets
NEUROLOGICAL BENEFITS
MOOD STABILIZING
LONGER LASTING ENERGY
BLOOD SUGAR AND INSULIN
HEART HEALTH
APPETITE
GREATER WEIGHT LOSS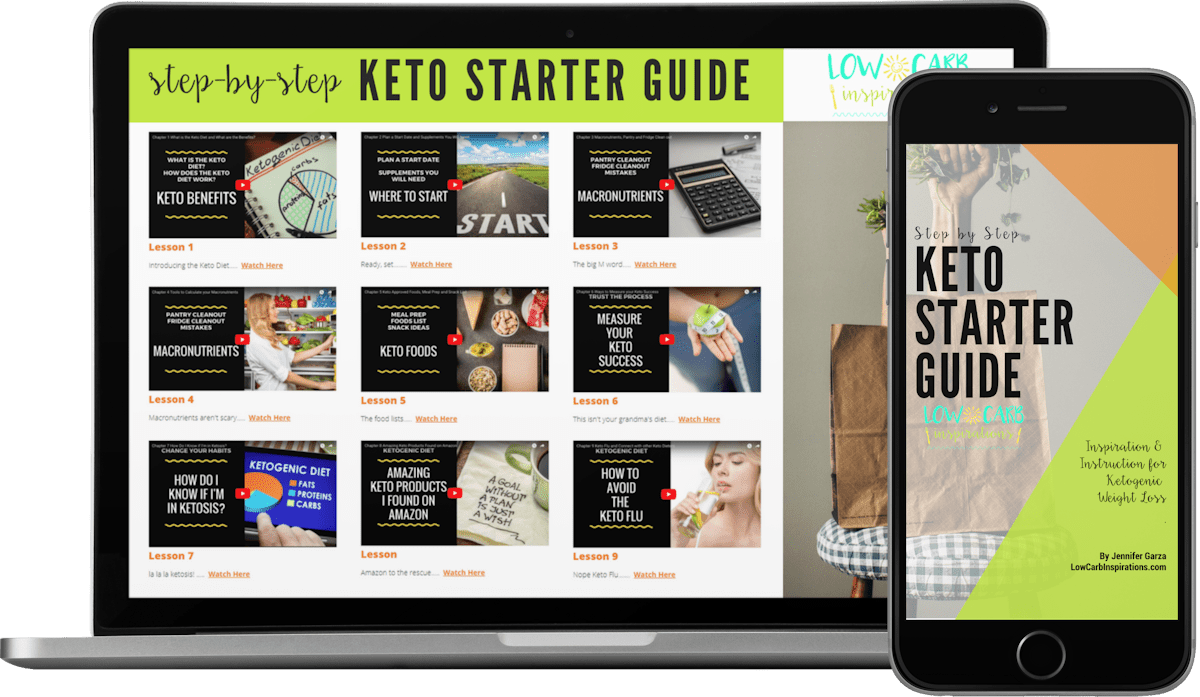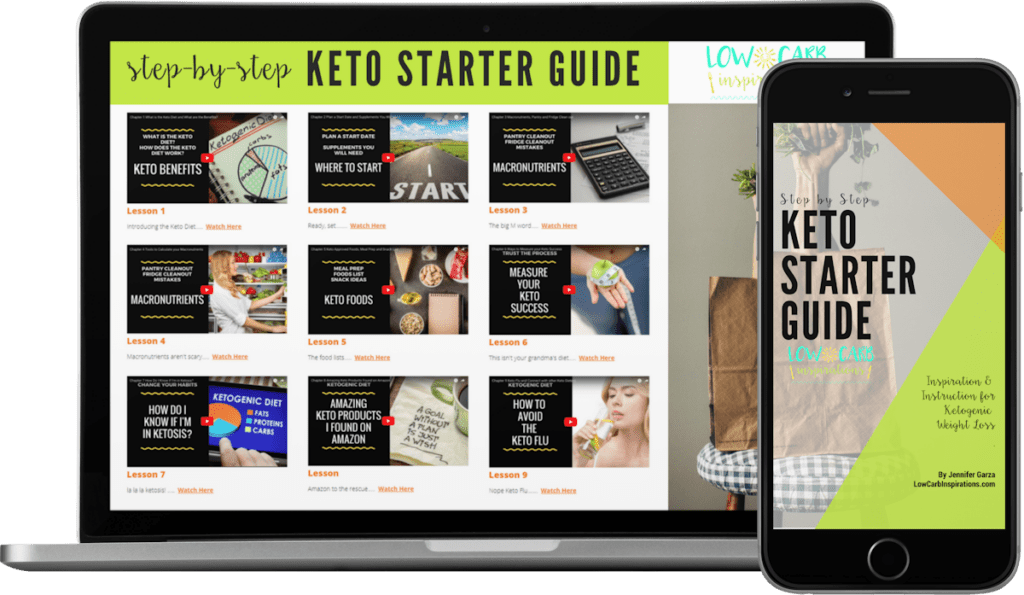 9 SIMPLE VIDEO LESSONS AND WORKBOOKS WITH STEP-BY-STEP INSTRUCTIONS FOR BEGINNERS
✓ What's a macro and why do I count them?
✓ How do I find the best recipes
✓ What is ketosis and how do I get my body there?
✓ What fruits are allowed on a ketogenic diet?
✓ Will I get "Keto Flu" and what do I do about it?
9 QUICK AND EASY VIDEO LESSONS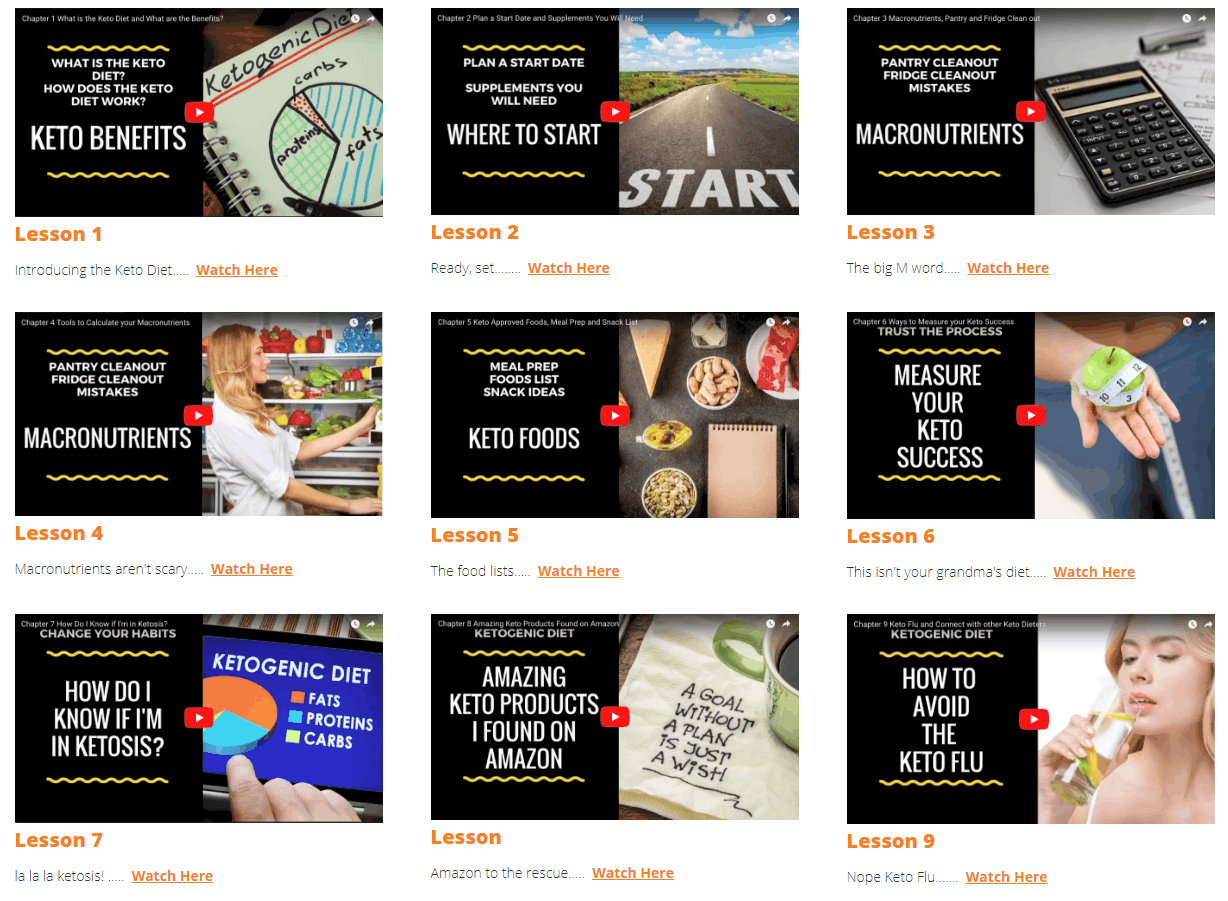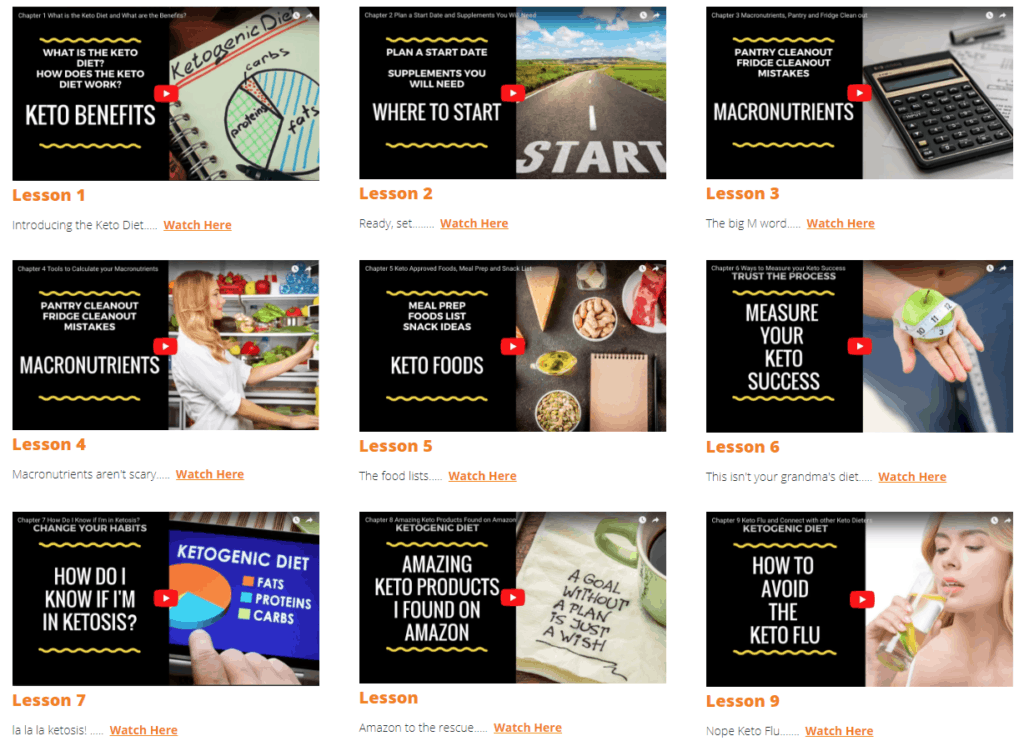 ‣ Keto Beginners Grocery List
‣ 61 Sugars to Avoid
‣ Keto Friendly Substitutes
‣ All About Bone Broth
‣ Where to Get Your Electrolytes
BONUS!
KETO JOURNAL
1 Week of Printable Journal Pages
from the Best Selling Keto Tracking Journal created by Jennifer Garza.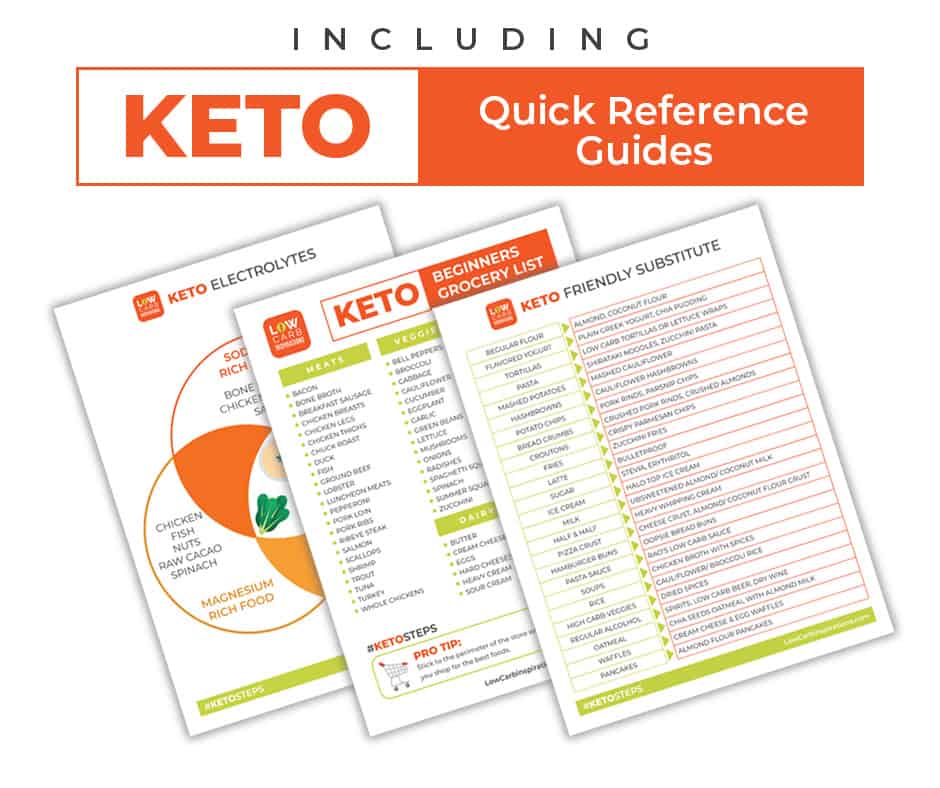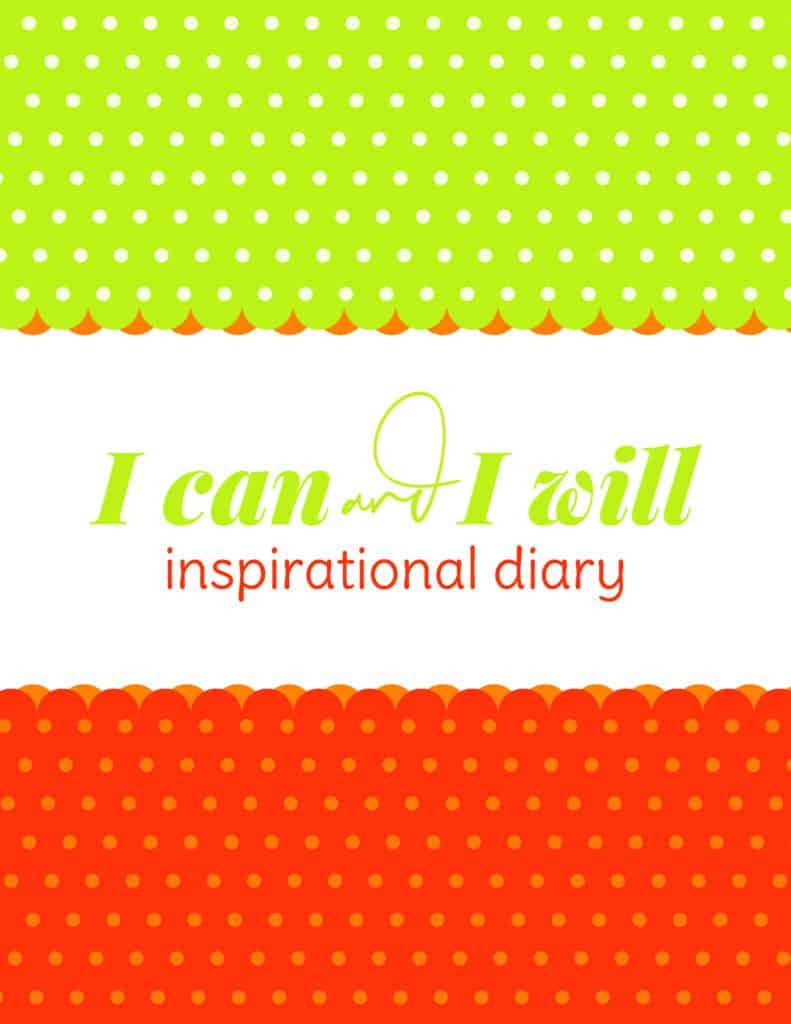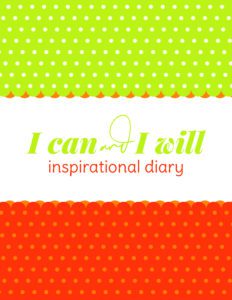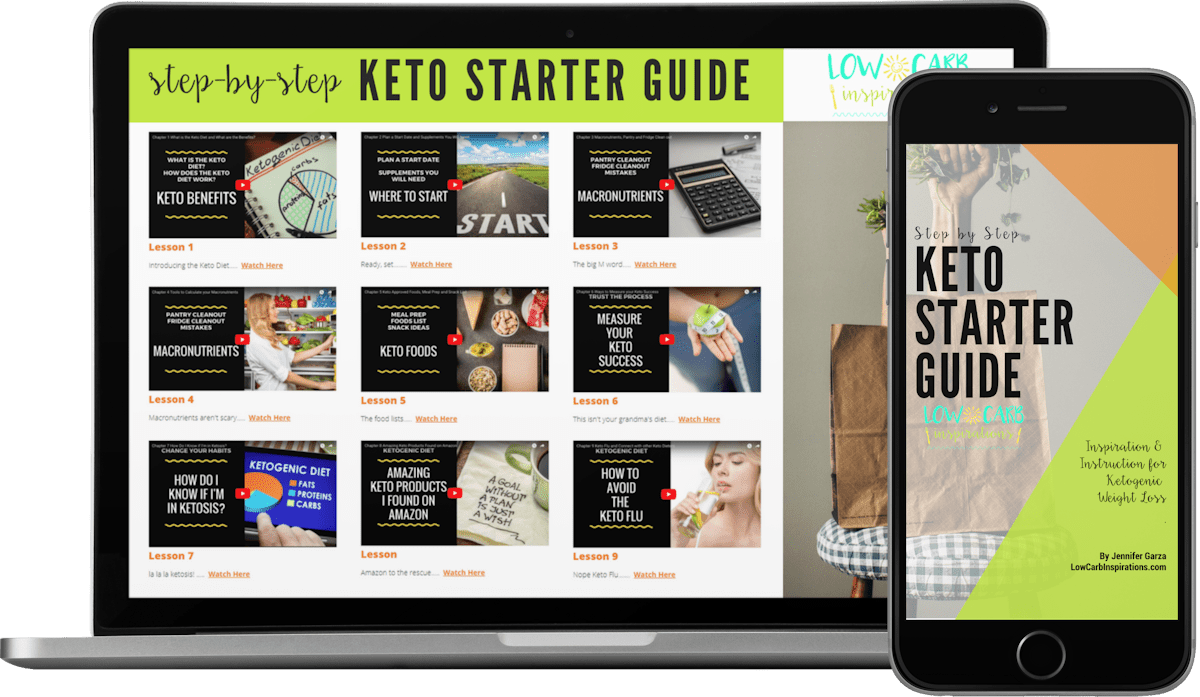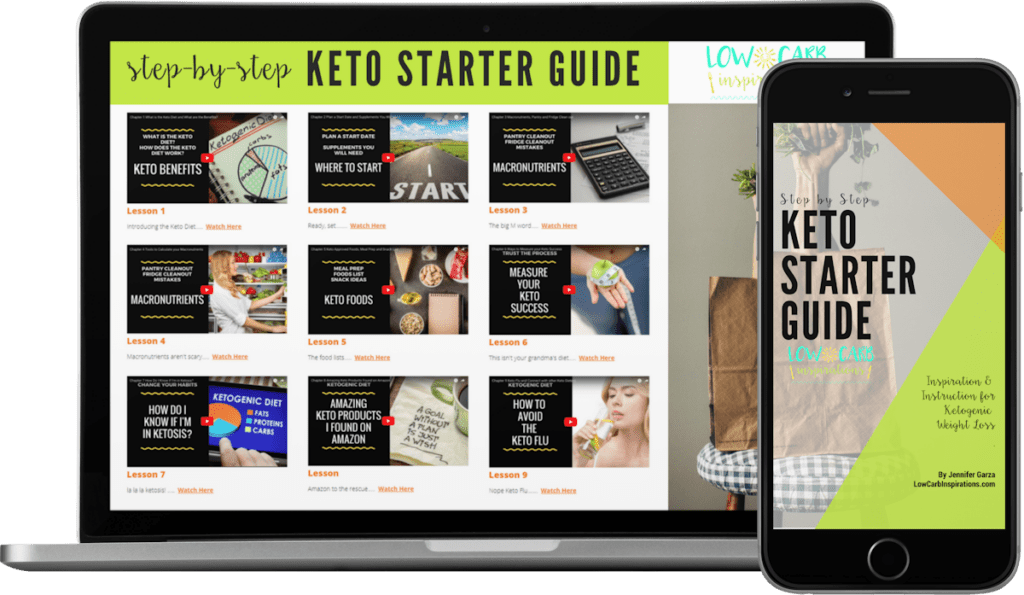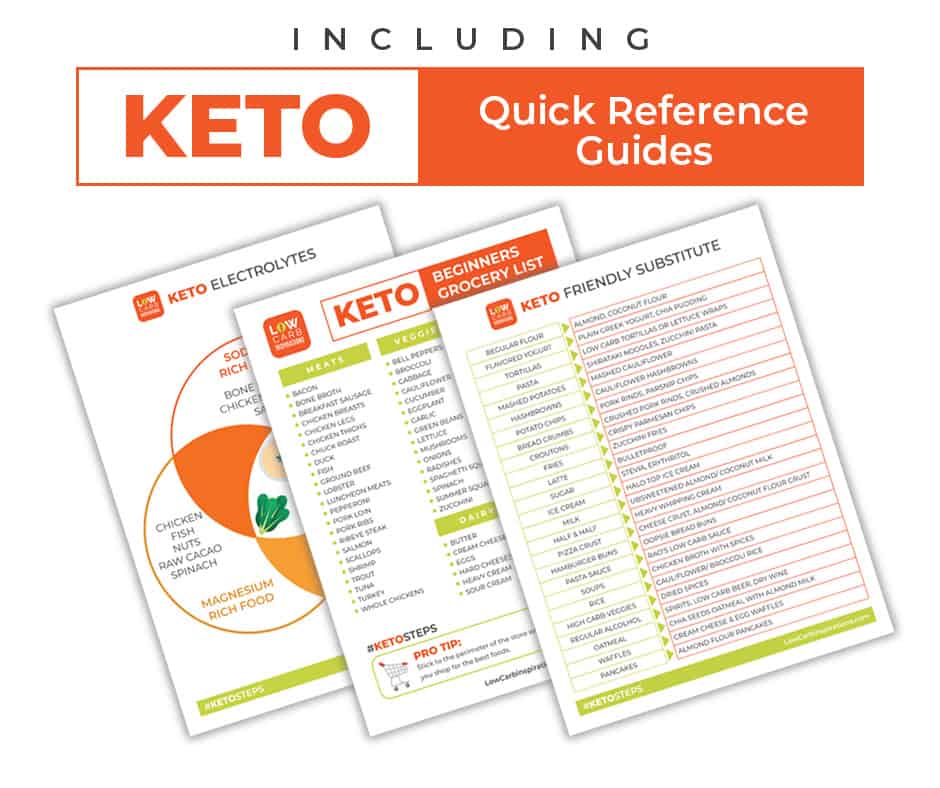 GET THE KETO STARTER VIDEO COURSE NOW FOR JUST
$97
ORDER NOW!
✓ 9 Simple to follow Video Lessons
✓ 30 Day Keto Meal Plan including easy to make recipes
✓ Keto Grocery Shopping Guide
✓ Keto Quick Reference Sheets for Sugars, Macros, Electrolytes and more
✓ BONUS! Printable Keto Journal Pages
Why choose this Keto Starter Video Course?
You have a LOT of choices to learn about Keto. Why chose this one?
Permission to Adapt (because we aren't all super human will power freaks)
The #1 turn off in Keto can be the structure, the rules, the all or nothing mentality. That's just not how most of us operate. Life happens and we can still make fabulous progress with Keto…..even if we aren't following all the rules exactly to a T.
Inspiration, not rigid "must do's"
Yes you need to know some of the science and the details but you also need to be encouraged and to know that you can do this too. Even if you aren't a typical work-out junkie and supplement taker (neither of those required to be successful by the way)
Simple To Learn With Short Videos
Be honest. How much ink have you burned through on your printer with Keto free PDFs and meal plans? (Ok we have some printables too) This video training will fast track your learning in an easy to watch method.
The most encouraging Keto / Low Carb community
Jennifer runs the "safe place to Keto" on Facebook. The place where you can cheat, slip, ask a basic question and not be made to feel like a moron. And her encouraging style shines through in what is perhaps the only Keto Beginners Guide fueled by encouragement more than hard to follow techniques.
What Our Encouraging Keto Community is Saying

Off of meds and encouraged by this group to continue her "WOE" (way of eating)!

Only 2 weeks in and beating the sugar cravings!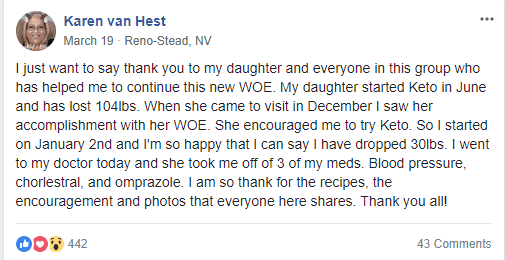 Broke her weight loss stall with the encouragement in this program!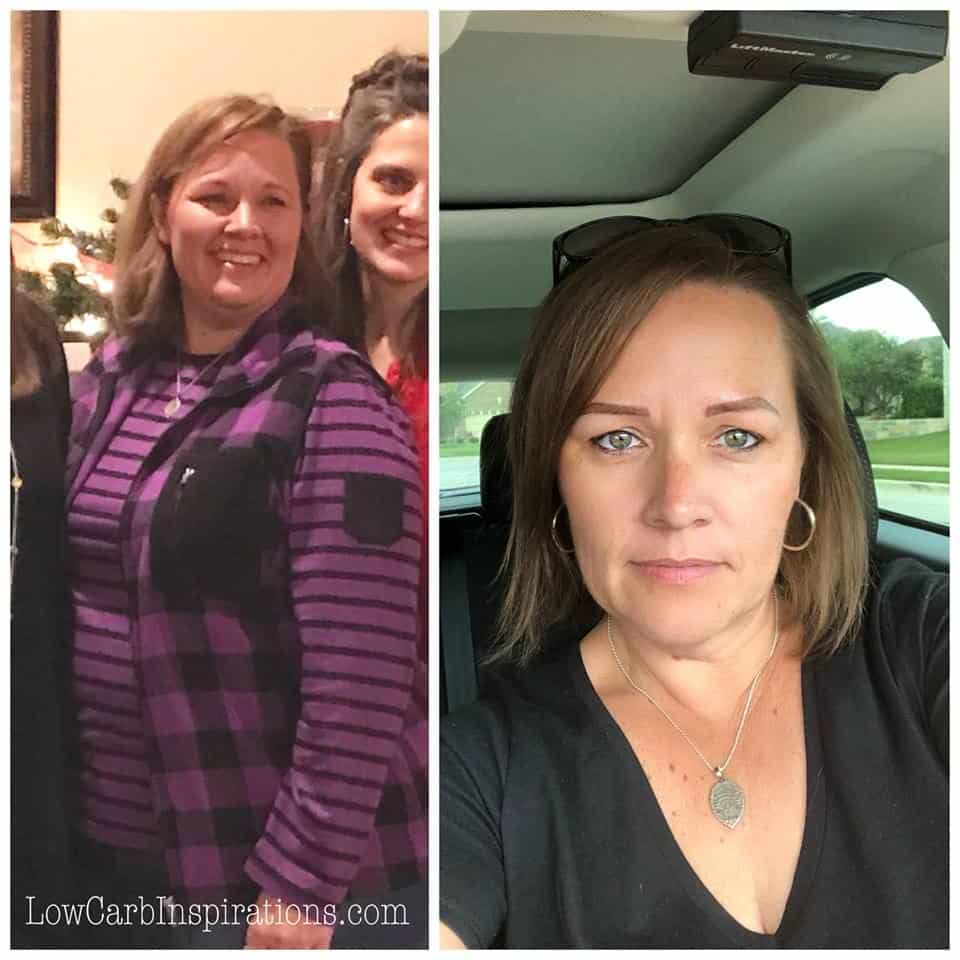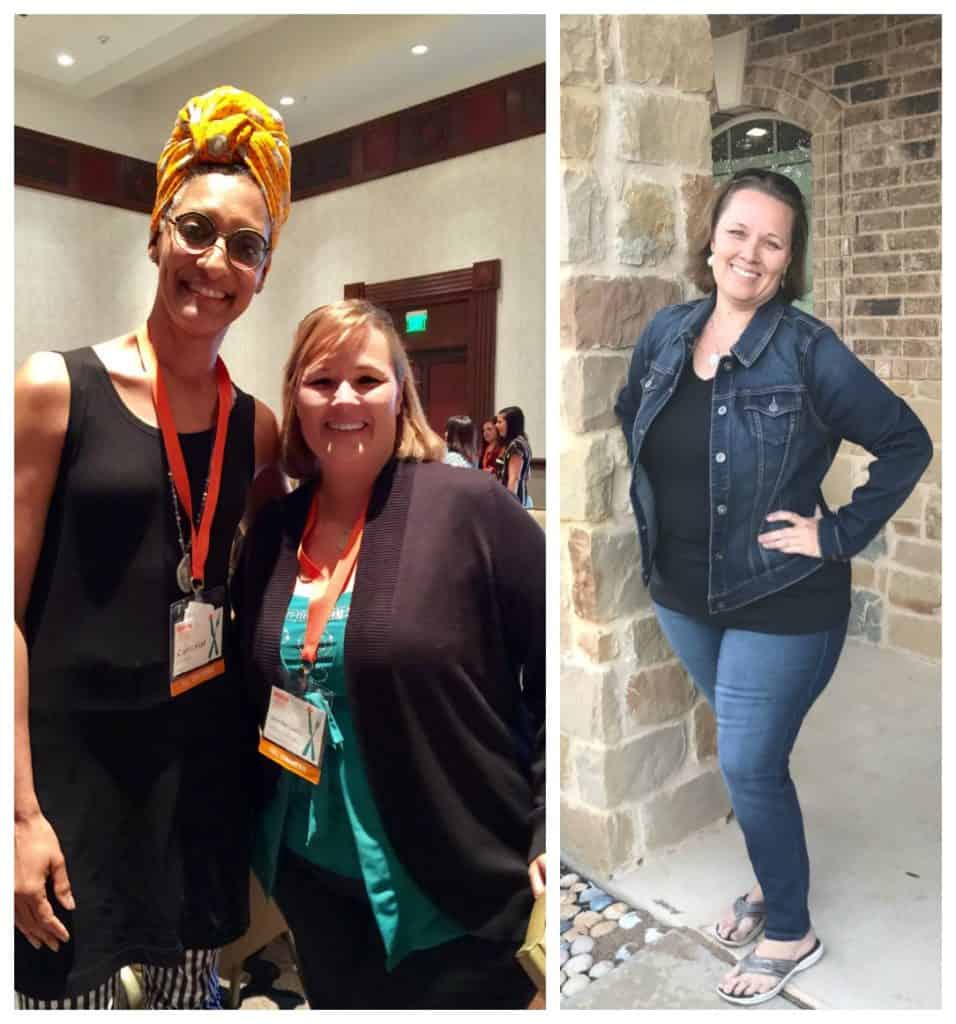 Jennifer Garza
Creator of Low Carb Inspirations
Long time blogger of all things frugal, crafty and healthy, Jennifer has found a realistic Keto path for "real people" and attracted a following of over 100,000 friends and fans who appreciate her encouraging and inspirational approach to life.
From escaping a job repossessing cars to growing her successful blog, Jennifer is a bold goal chaser. She is a refreshing voice in the online world, especially on the topic of keto where the critics and judgy-mcjudgertons seem to rule with an iron fist.