Do Collagen Supplements Work? Everything You Need to Know!
Naturally, collagen is formed in the body, but sometimes we need a little help. That's what makes these supplements so beneficial to your daily lifestyle.
The big question is…Do Collagen Supplements Work? If you want to know everything you need to know about collagen and collagen peptides…this is a great resource!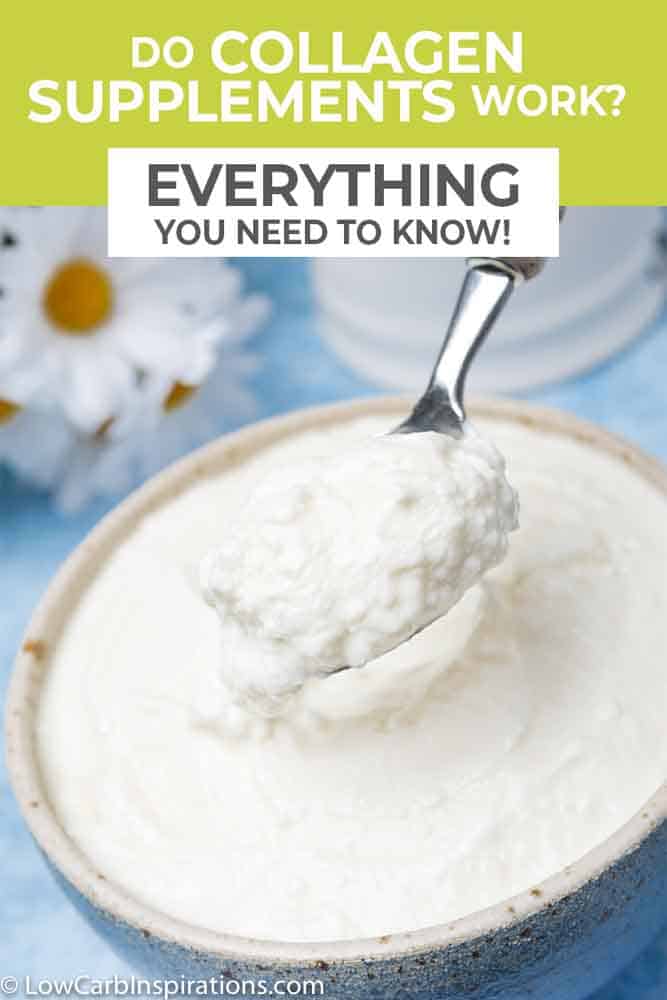 Collagen has such a significant role in helping the body maintain a youthful appearance. It is a type of protein that keeps hair, skin, and nails looking their best.
As people get older, their collagen production starts to diminish, which is why skin starts sagging, hair thins out, and the nails tend to become brittle.
Although the body does not produce as much collagen as people start getting much older, there is a way to make up for it by taking collagen supplements or collagen peptides sold by different companies.
What Are Collagen Supplements?
Collagen supplements are products containing collagen that people can take when their body does not produce enough of it on its own. The supplements come in different forms, including liquids, powders, and capsules.
Many people use the powdered collagen by adding it to their beverage of choice, such as their morning cup of coffee or a fruit and vegetable smoothie.
If you would like to start taking collagen, you need to research the different products available to you, compare reviews that other people have of those products, and then decide which ones to start taking.
What Types of Collagen Products Exist?
Numerous collagen products exist and are typically targeted to aging women and men who want to maintain a youthful appearance while preventing signs of aging from quickly creeping upon them.
The two primary types of collagen provided in the form of a supplement are hydrolyzed collagen and gelatin. These products may come in an oral supplement or powder that individuals would need to consume to reap the benefits.
Different types of collagen exist, too. While there are 16 types of collagen in existence, the four primary ones are referred to as Type I, Type II, Type III, and Type IV.
Type I
This type of collagen is ideal for healthy bones and teeth. It provides individuals with essential amino acids that fight various aging signs, including wrinkles and lines that can appear in different places on the face, such as near the eyes and lips.
It may encourage healthy nail growth, getting the natural nails to grow in faster and thicker than before. Some people use this when dealing with hair loss to combat it and get their hair to grow faster.
Type II
While Type I supports hair and nail growth, Type II is naturally good for the joints. It is ideal for those who suffer from joint pain and arthritis because it could provide natural relief.
Type III
Much like Type I, the Type III collagen also supports healthy nails, hair, and skin while preventing aging signs. It is another one of the most commonly selected collagen forms for people who want to achieve that youthful appearance.
Type IV
Type IV collagen promotes healing. Those with wounds may take supplements containing this type of collagen to encourage faster healing times.
Not all types of collagen products provide the same results. Some people see excellent results with certain types compared to others. Most people who want to reap the benefits associated with collagen will take collagen peptides.
The collagen peptides contain amino acids and can help improve the skin's elasticity.
New to Keto? Check out the Keto Starter Guide!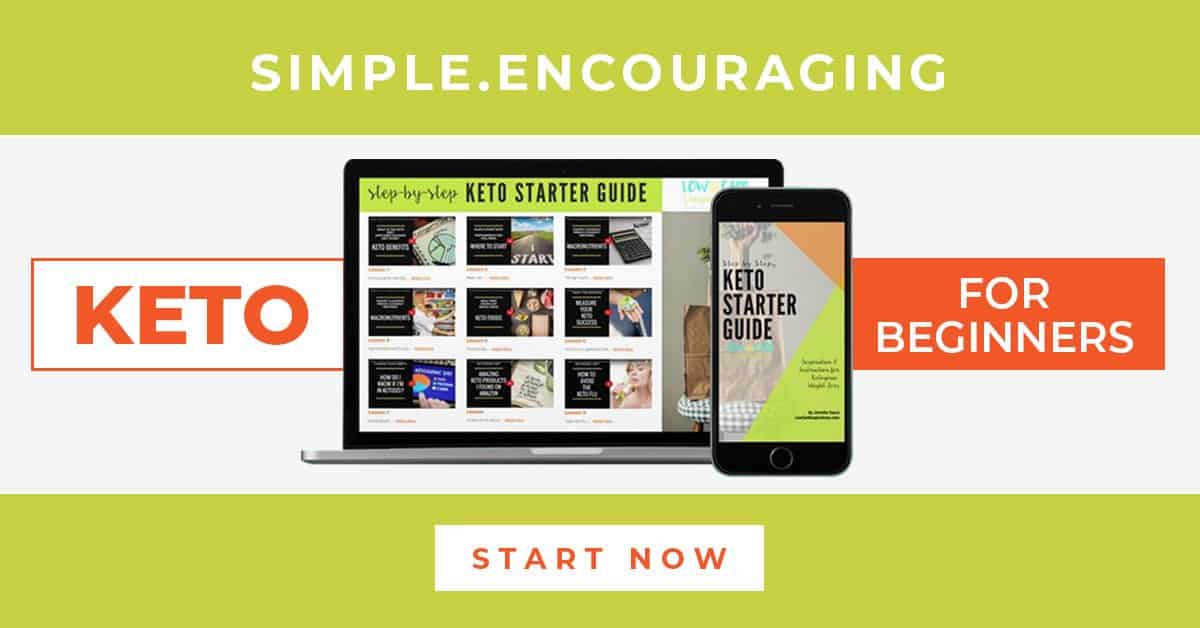 The Keto Starter Guide is an amazing resource as you get started on your keto/low carb journey. This guide has everything you need to get started in 9 simple video lessons and also includes workbooks with step by step instructions for beginners.
What's a macro and why do I count them?
How do I find the best recipes?
What is ketosis and how do I get my body there?
What fruits are allowed on a ketogenic diet?
Will I get "Keto Flu" and what do I do about it?
Get the Keto Starter Guide today!
What Results Can Users Expect to See When Taking Collagen Products?
The results from taking collagen products, such as collagen peptides, can vary tremendously from one person to the next. It is essential to understand that results are not typically noticeable within the first few days of using these products. Instead, if you want to reap the benefits of collagen products, you must continue using them each day.
Most people will start to see and feel noticeable results within a month of taking collagen peptides in a liquid, powder, or capsule form. The results that people often achieve from collagen products include:
Thickening of the hair. Those who have noticed their hair thinning out may begin to see more hair coming in faster and fuller in a matter of weeks. It is perfect for people with thin, short hair who want it to be thick and long.
Longer, thicker nails. When your nails are brittle or simply not growing nearly as fast as you would like them to, you can take collagen peptides to get better results.
Healthier, youthful skin. With continued use of collagen products, the skin may appear healthier and more youthful than before. Collagen is known to give the skin a plump appearance instead of a flat, dull, or sagging appearance.
Fuller brows and lashes. Those who feel like their lashes are too short or their eyebrows are not thick enough may benefit from taking collagen products. Not only does hair on the head grow faster, but so do the lashes and eyebrows.
Anyone who is persistent with their regime should start to see some differences. If you are going to use collagen, stick with it, and keep track of the progress you start to see within weeks.
Are There Any Side Effects That Can Occur?
Collagen is safe to take and offers plenty of benefits to both women and men. However, some side effects can occur. You may experience the following symptoms when you start taking collagen supplements:
Heartburn
Stomach fullness
Constipation
Not everyone will experience these side effects, but it does help to be aware of them because it is impossible to tell if you will deal with the side effects or not.
Even with these minor side effects that can develop, most people will continue to take the collagen supplements because of the many positive things these supplements can do for them.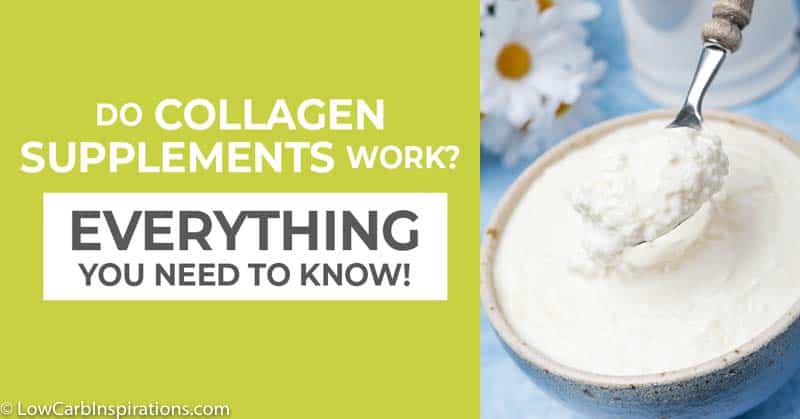 Before you take collagen products, it helps to know how collagen can benefit you, which types exist, and what types of products are available for you to take. Different people will have different experiences and may notice results faster than others, but it all depends.
No matter how fast you see results, continue taking collagen to take advantage of all the benefits it has to offer. You can take collagen to get your hair and nails to grow, keep your skin healthier, and appear even younger than you are right now.
Be sure to pin this for later!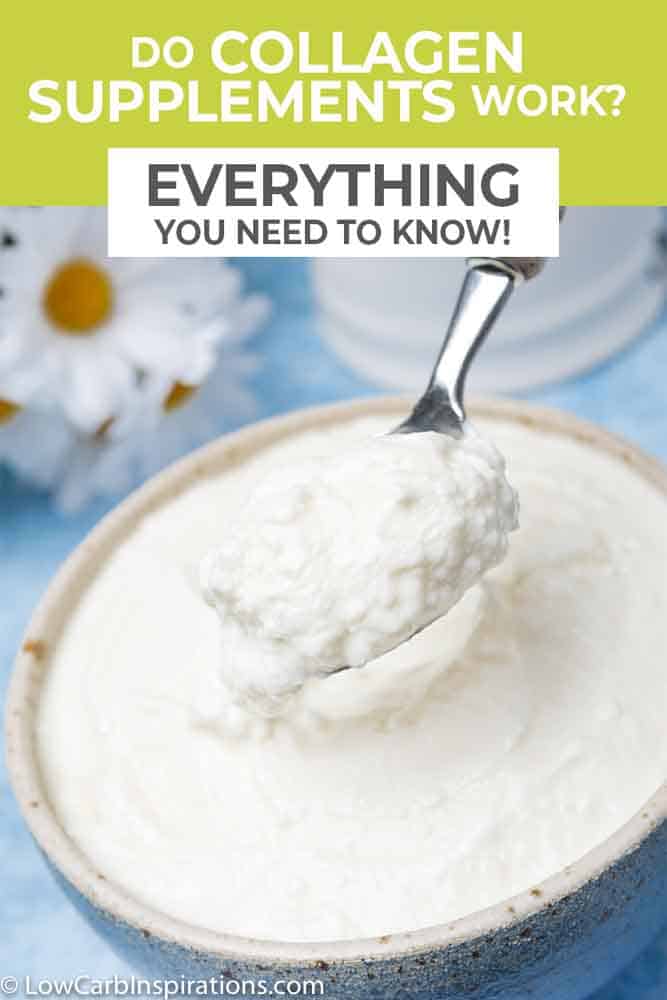 More Low Carb/Keto Diet Tips