8 Tips to Enjoy Keto on a Budget
Unless you're a millionaire, you probably don't enjoy wasting money on food. Food can be expensive and the keto diet doesn't always get a good reputation for being cheap.
However, this is far from the truth. Most people who are doing the keto way of eating are on a budget and want to spend as few dollars as possible. Here are MANY tips for enjoying keto on a budget.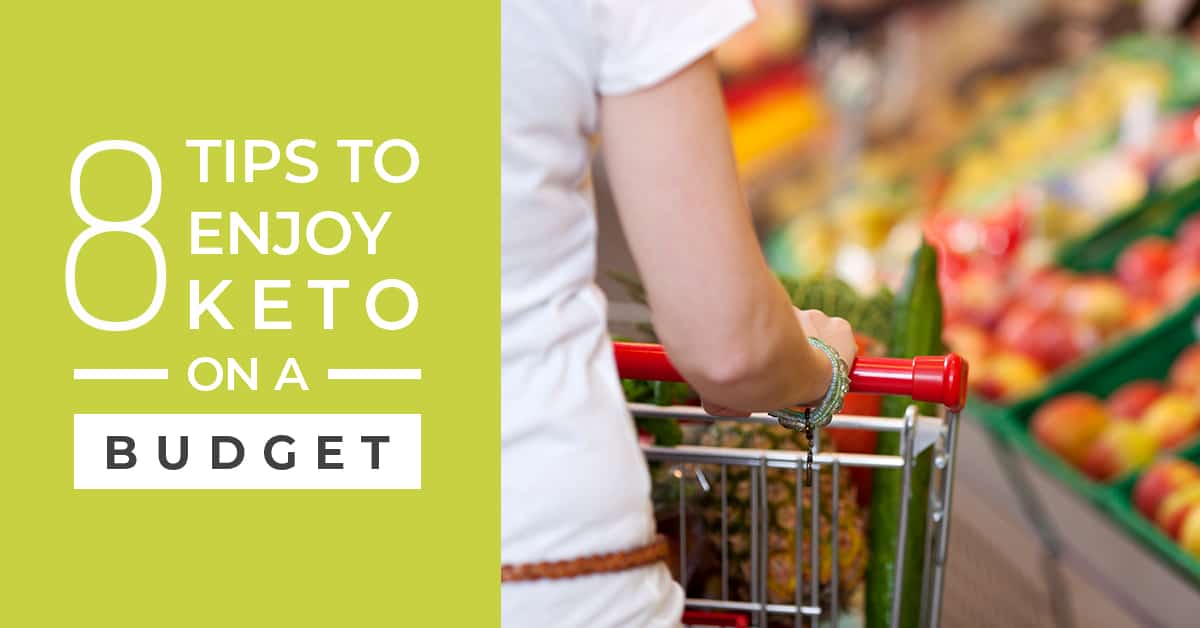 Tips to Enjoy Keto on a Budget
Meal Plan – By knowing what you will be eating, you're saving money. You can easily meal prep on the keto diet. Write down what you will eat and when you'll eat it. It's simple.
Compare Prices Online – If you don't like shopping at several stores, but love getting the best deal, then compare prices online. Most grocery stores showplace their sales right on their website. You may get lucky and even find that they have an app.
Grocery Shop Online – Impulse shoppers are going to love buying their groceries online. See if your local grocery store offers this. You can shop for your keto food items online, pick them up, and be on your way to saving money and eating healthy.
Buy in Bulk – Buying in bulk is always a great way to save money, especially on the keto diet. Buying your meat, cheese, eggs, and anything else you can get your hands on is a GREAT way to do keto on a budget.
Don't Overbuy Food – Make sure that when you're buying food, it's not going to waste. Don't just put it in your fridge and forget about it. Instead, buy what you will use, so you're not wasting money on food. Overbuying is a common way that people bust their grocery budgets.
Portion Control – Another way people bust their grocery budgets is by overeating. On the keto diet, you don't need to overeat. You'll feel full enough that you can eat the right portions and save the rest for later.
No Special Ingredients – Although special ingredients are nice, you don't HAVE to have these ingredients to be successful. Special flours and sugars aren't necessary on this way of eating. If you can stay on plan without the special ingredients, go for it. You'll save yourself a lot of money in the meantime.
Find Inexpensive Cheap Veggies – On the ketogenic diet, you will be eating a lot of fruits and vegetables. Try to start your own garden or even find an inexpensive vegetable stand. You need inexpensive quality veggies that will help sustain you through this way of eating.
Doing keto on a budget may take a little more thought, but it's worth it. How are you doing keto on a budget?
Don't forget to pin this for later!