Keto Meatless Meals for Lent
Do you need some ideas for meatless meals that you can eat during Lent? You want to avoid meat but are also trying to avoid consuming too many carbs. While it might seem like a challenge, there are keto meals for Lent that you can prepare with ease.
Most of these meals will not take you long to put together. It is even easier to prepare wholesome meals for yourself and your family if you enjoy consuming seafood.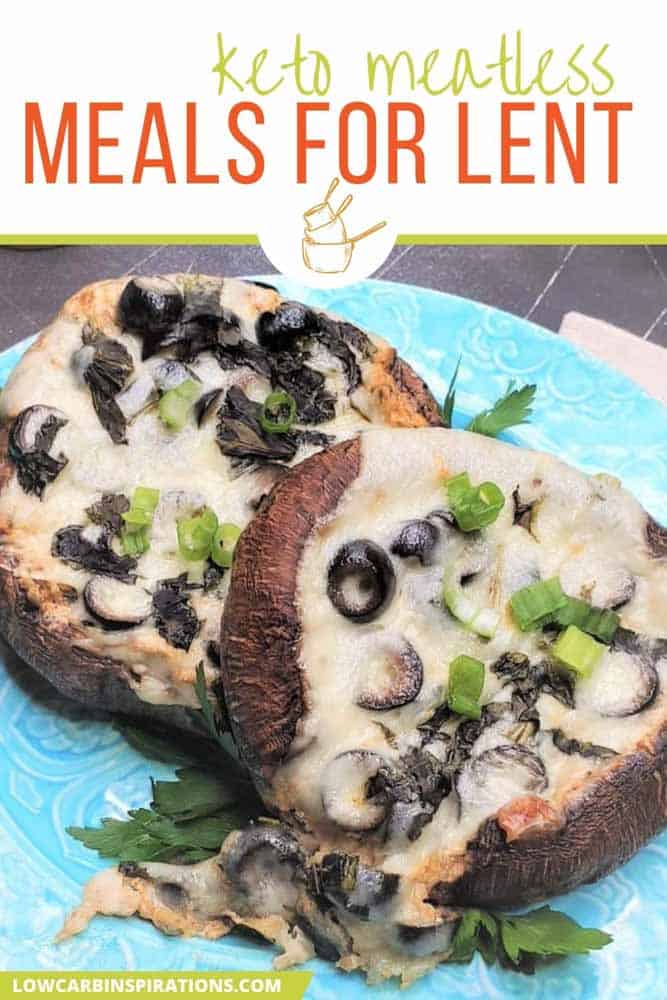 Keto Meatless Meals for Lent
Stuffed Portobello Mushrooms
Who needs meat when you can make stuffed portobello mushrooms? Although commonly considered an appetizer, you can have them for dinner during Lent. The best part about preparing these mushrooms is that you can stuff them with some of your favorite ingredients.
Start by slicing the top of the mushrooms and using a scooping utensil to carefully remove your mushroom's center. After you have an opening for each mushroom, you can start preparing the ingredients to go inside them.
You can use a combination of cream cheese, butter, and garlic pepper to create a flavorful mixture. Add your mix to the mushrooms, bake them for about 40 minutes at 350 degrees F, and then serve!
Or you can try this delicious stuffed portobello mushroom recipe here!
Baked Shrimp with Vegetables in Foil
Shrimp is one of the best foods to consume when trying to come up with Lent ideas on keto. You can do so much with it! For example, you can prepare an easy and tasty meal consisting of baked shrimp with vegetables in a foil packet.
Start by seasoning your shrimp with your favorite blend. Not sure what to put on your shrimp? Consider sprinkling lemon juice on it and adding parsley, garlic powder, and paprika. After you season your shrimp, slice zucchini into pieces, season it, and place it next to the shrimp. Fold your foil packet closed and bake in the oven for around 25 minutes at 350 degrees F.
Salmon Over Cilantro Lime Cauliflower Rice
A lot of people want to try something different for Lent. Eating low carb doesn't mean you have to be out of ideas for keto meatless meals.
When you want a light and refreshing meal:
Prepare salmon over cilantro lime cauliflower rice. You can purchase frozen cauliflower rice or make it yourself by chopping large heads of cauliflower into small pieces.
Once you have the cauliflower rice, sprinkle lime juice over it and add chopped pieces of cilantro.
Saute the rice in a pan on the stove.
In the meantime, season your salmon and bake it in the oven or cook it in a frying pan with a bit of butter.
Place your cauliflower rice on a plate and then set the salmon on top.
The cauliflower rice and fish go great together and will keep you full!
New to Keto? Check out the Keto Starter Guide!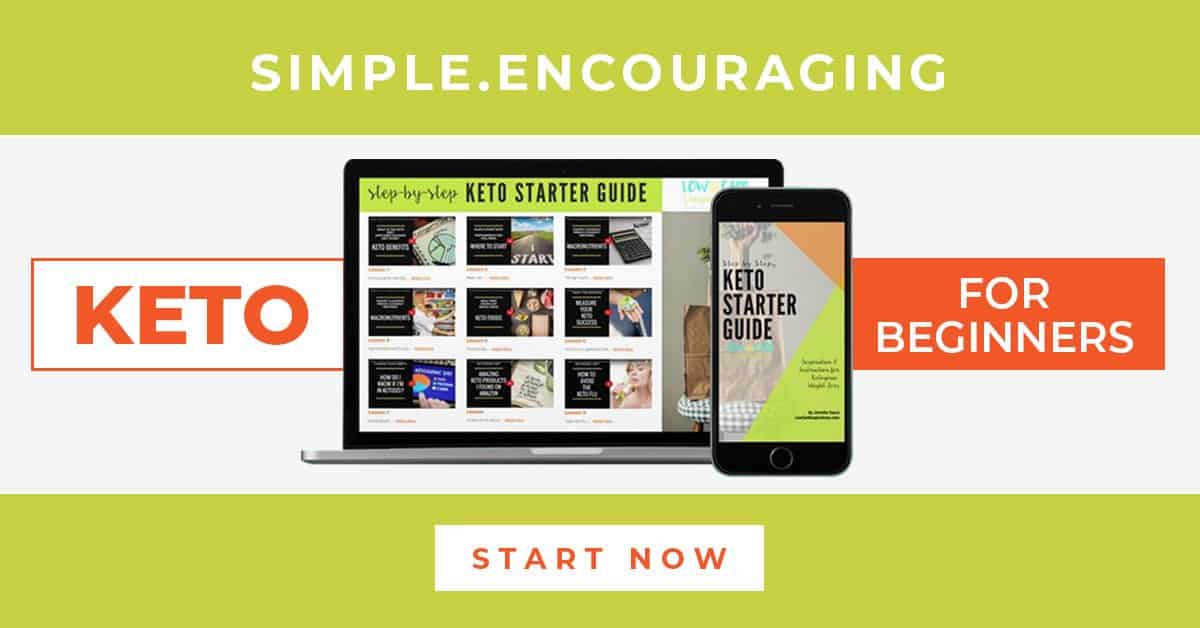 The Keto Starter Guide is an amazing resource as you get started on your keto/low carb journey. This guide has everything you need to get started in 9 simple video lessons and also includes workbooks with step by step instructions for beginners.
What's a macro and why do I count them?
How do I find the best recipes?
What is ketosis and how do I get my body there?
What fruits are allowed on a ketogenic diet?
Will I get "Keto Flu" and what do I do about it?
Get the Keto Starter Guide today!
Fish Taco Salad
Have you made taco salads while on keto? You may enjoy eating it because it is low-carb and leaves you feeling satisfied. Because you need to avoid meat, it is good to replace ground beef, chicken, or turkey with fish.
You can season some cod or tilapia with taco seasoning and fry it up in a skillet before chopping it into small pieces.
Add the fish on top of a bed of lettuce, baby spinach, diced roasted tomatoes, and shredded sharp cheddar cheese.
You might also want to add a bit of sour cream and taco sauce to complete this simple yet delicious meal.
This is one of the most popular meals for lent.
Keto Stuffed Peppers
Make stuffed peppers the keto way when you need meal ideas for Lent. You can follow your favorite stuffed peppers recipe, but remove the meat and substitute cauliflower rice.
Instead of using meat when stuffing the peppers, consider adding the cauliflower rice with mushrooms, tofu, additional bell pepper and onions, and plenty of cheese on top.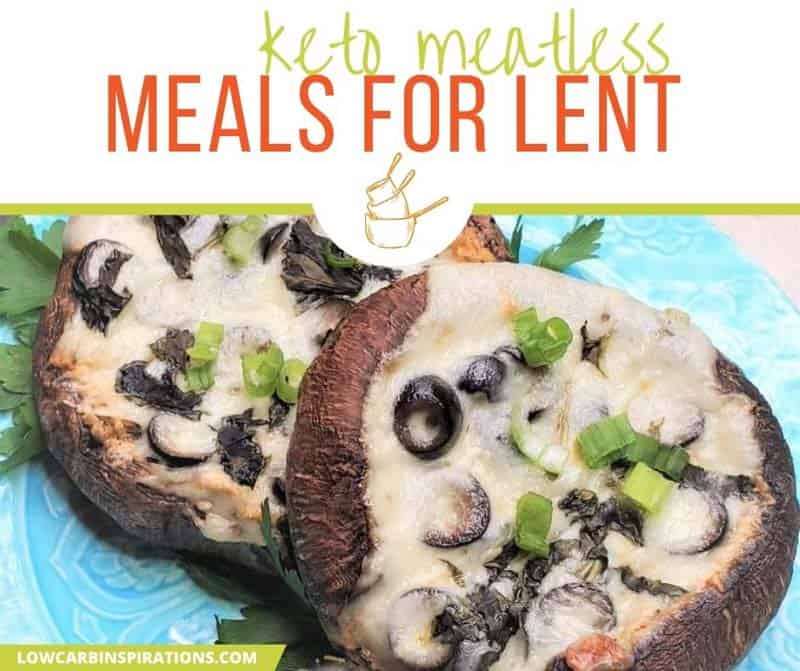 Eggplant Pizza Bites
Make healthy and delicious eggplant pizza bites to eat for dinner during Lent. All you need to do is slice your eggplant into large circles and spread the circle pieces out on a baking sheet.
Once you spread them out, add pizza sauce on each one and sprinkle a blend of mozzarella and provolone cheese on top.
Add a pinch of Italian seasoning over the cheese and place your eggplant pieces in the oven.
Cook the pizza bites for about 20-25 minutes with your oven set to 350 degrees F.
If you're looking for more meals for lent, make sure you give this one a try!
Low-Carb Homemade Pizza
If you do not like eggplant, you can still make a tasty low-carb homemade pizza. Use low-carb tortillas on a baking sheet as your crust.
Cover the tortillas with a spoonful of keto-friendly pizza sauce and a handful of mozzarella cheese.
Sprinkle a small amount of parmesan cheese over the mozzarella cheese and then put the tortillas in the oven.
These low-carb homemade pizzas made on low-carb tortillas cook in about 10 minutes at 400 degrees F.
When you follow the keto diet and need meatless meals, these are some great options to try. You can have various meals throughout Lent to ensure that you stack on track without eating meat.
Don't forget to pin this for later!