Slow Cooker Keto Meatball Casserole Recipe
Are you thinking about what you'll make for dinner tonight? Do you need an awesome meal to make for your family? Give this Slow Cooker Keto Meatball Casserole Recipe a try! Being on Keto doesn't mean that you have to stop enjoying casseroles. Make sure you check out this meal and add it to your rotation, you may just fall in love with it!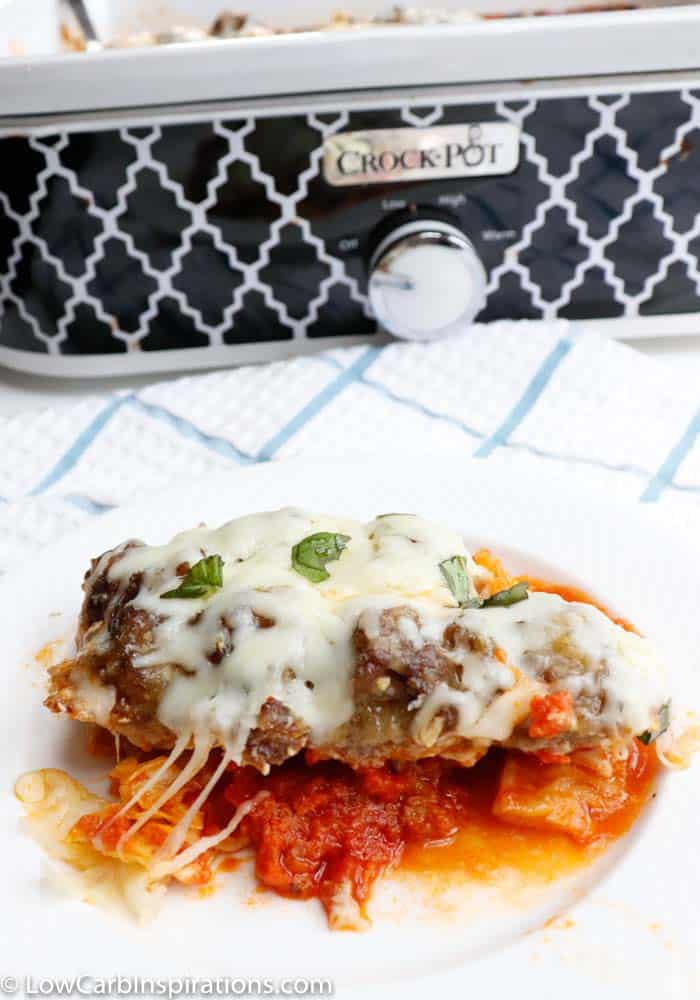 Slow Cooker Keto Meatball Casserole Recipe Ingredients
One thing that we want to mention is the Rao's Sauce seen here on Amazon is an excellent choice for no sugar added marinara sauce! This is our number one asked question for this recipe!
Serves 8
Slow Cooker Keto Meatball Casserole Recipe Ingredients
Slow Cooker Keto Meatball Casserole Recipe Instructions
The full instructions are listed in the printable recipe card below.
Other Items Needed
Slow Cooker Keto Meatball Casserole Recipe Nutrition
Serves 8
Calories 521, Total C 3.9g, Fiber 0.1g, Net C 3.8g, Sugars 1.3g, Fat 34.9g, Protein 45.7g
Here is a video we made to show you how to make this Slow Cooker Casserole recipe.
New to Keto? Check out the Keto Starter Guide!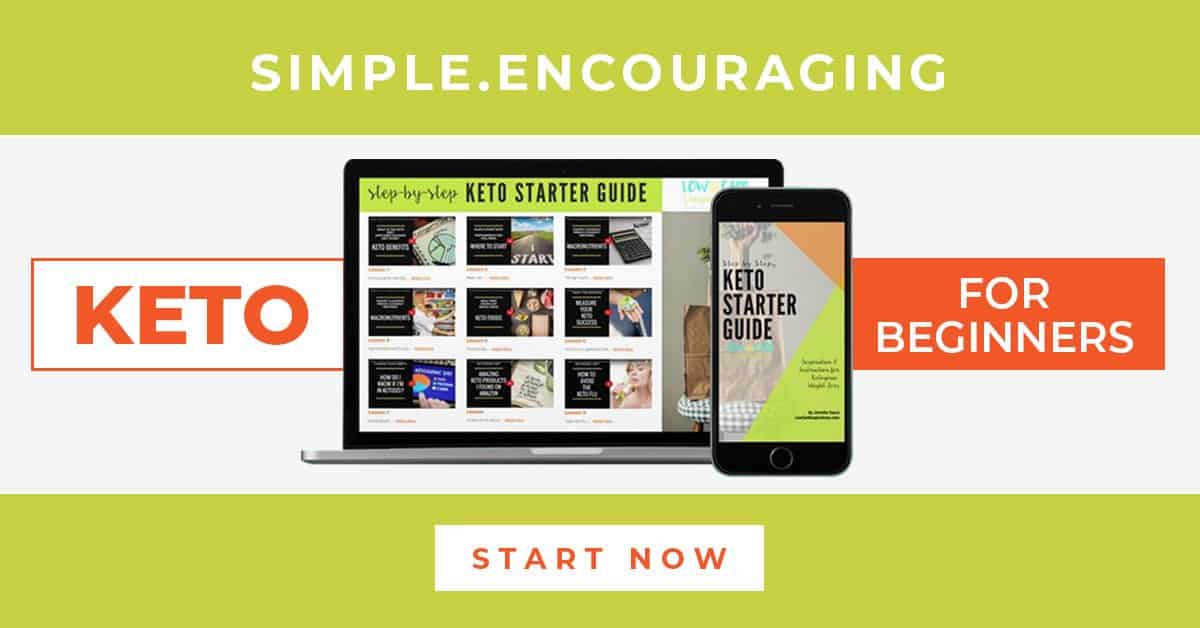 The Keto Starter Guide is an amazing resource as you get started on your keto/low carb journey. This guide has everything you need to get started in 9 simple video lessons and also includes workbooks with step by step instructions for beginners.
What's a macro and why do I count them?
How do I find the best recipes?
What is ketosis and how do I get my body there?
What fruits are allowed on a ketogenic diet?
Will I get "Keto Flu" and what do I do about it?
Get the Keto Starter Guide today!
Questions others have asked
How to Store Keto Meatball Casserole
Did you just make this Keto Meatball Casserole? If you did, you may be wondering how to store it. Simple! You can store it in an airtight container and put it in the fridge. This will last in the fridge for a few days. I would say 3-5 days would be the best time to consume these meatballs.
Can You Freeze Keto Meatball Casserole?
YES! This casserole is awesome to make and freeze! Plus, you can make two in one day and freeze one for later. It's wonderful because you can put this casserole in the freezer and it will last 3-6 months. Make sure you put it in a proper freezer container so that it doesn't get freezer burnt.
What Do I Serve with Slow Cooker Keto Meatball Casserole?
If you don't know what to make with this slow cooker casserole, you're in luck because there are a lot of options. One major option is to make it and serve a salad on the side. I also really enjoy making roasted veggies with this meal. Whatever Keto-friendly veggies you have on hand, add a little olive oil and bake in the oven for a bit.
Whenever you have a crowd to feed or just want to make a good size amount of food, then go with this meal! You'll love the idea of eating a casserole again too!
Here are a few photos we took while making this amazing recipe.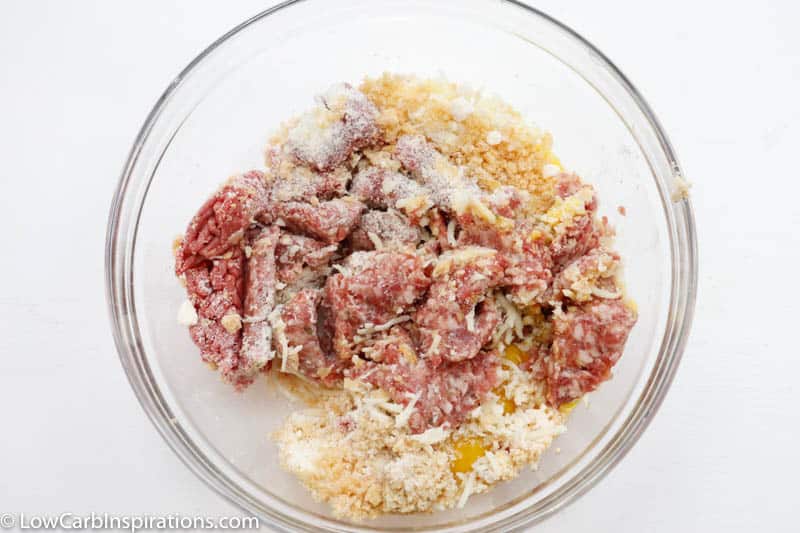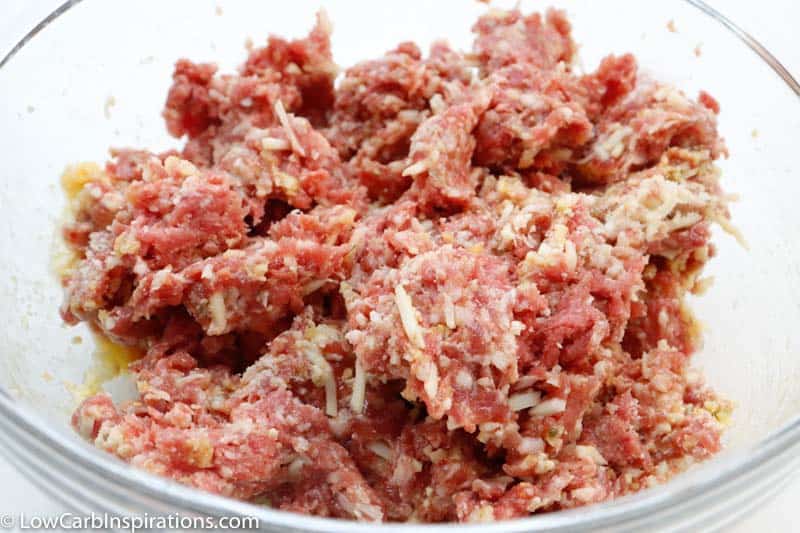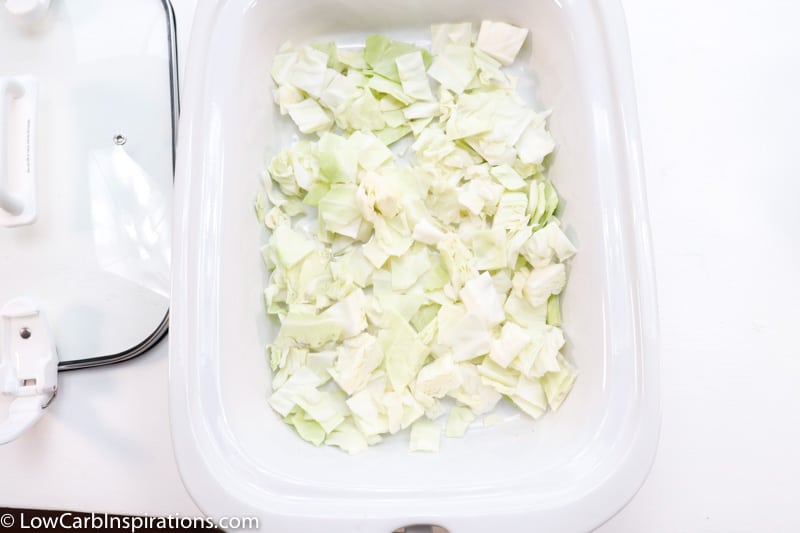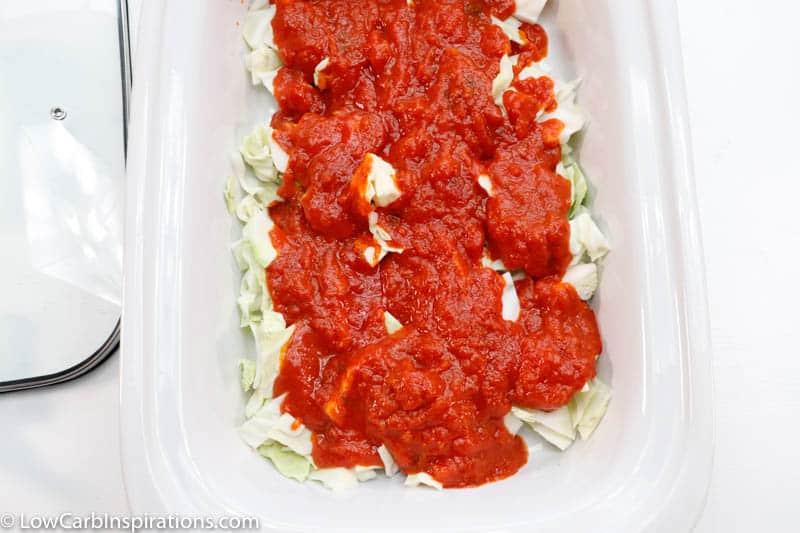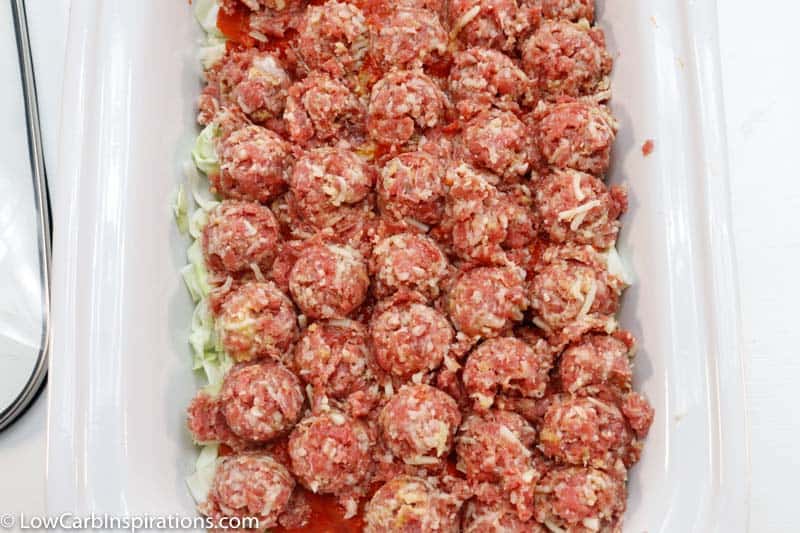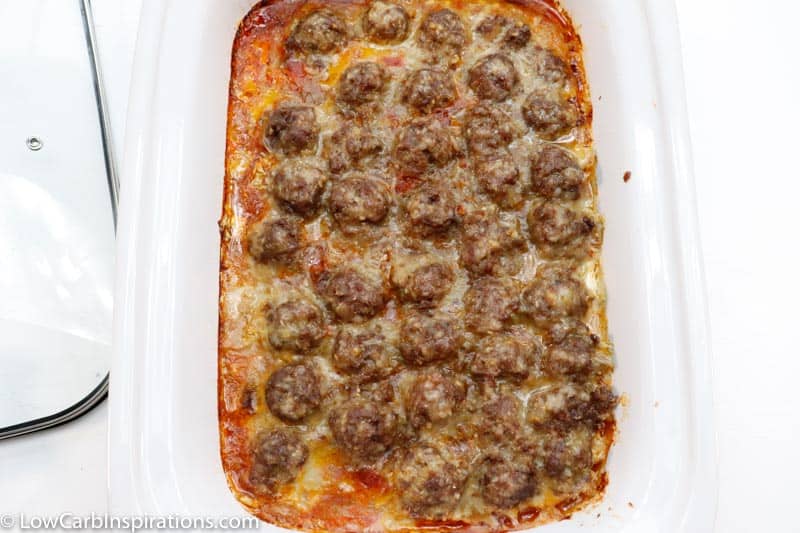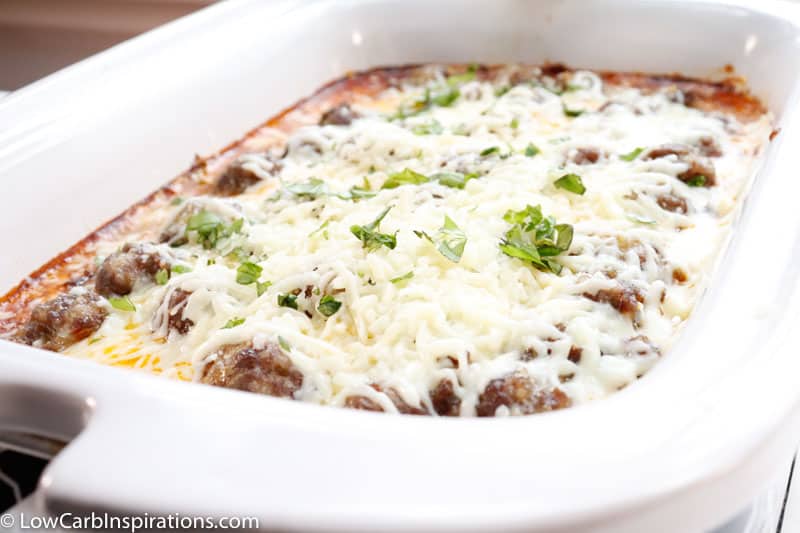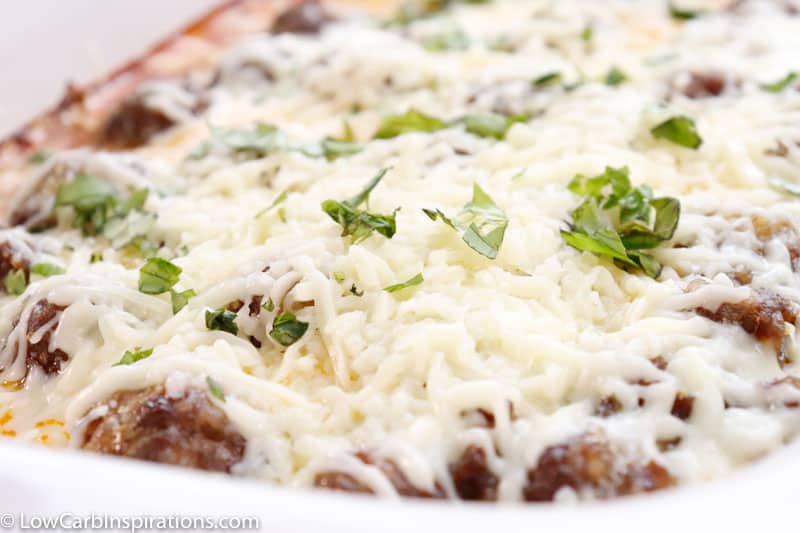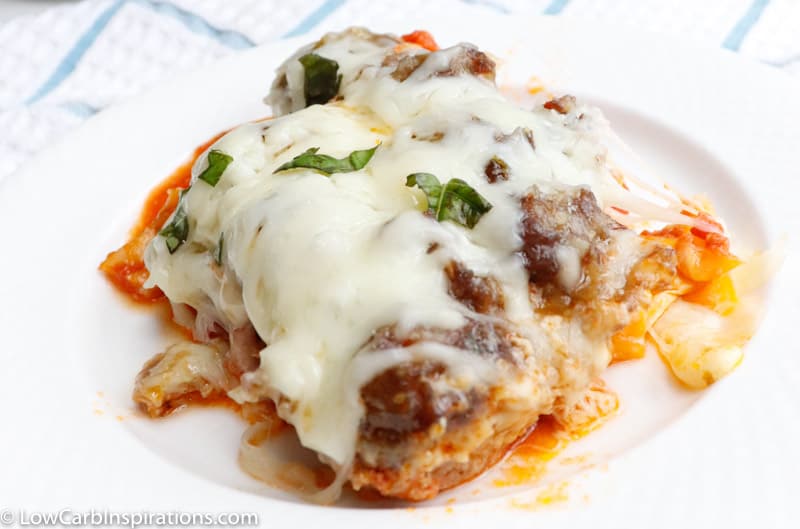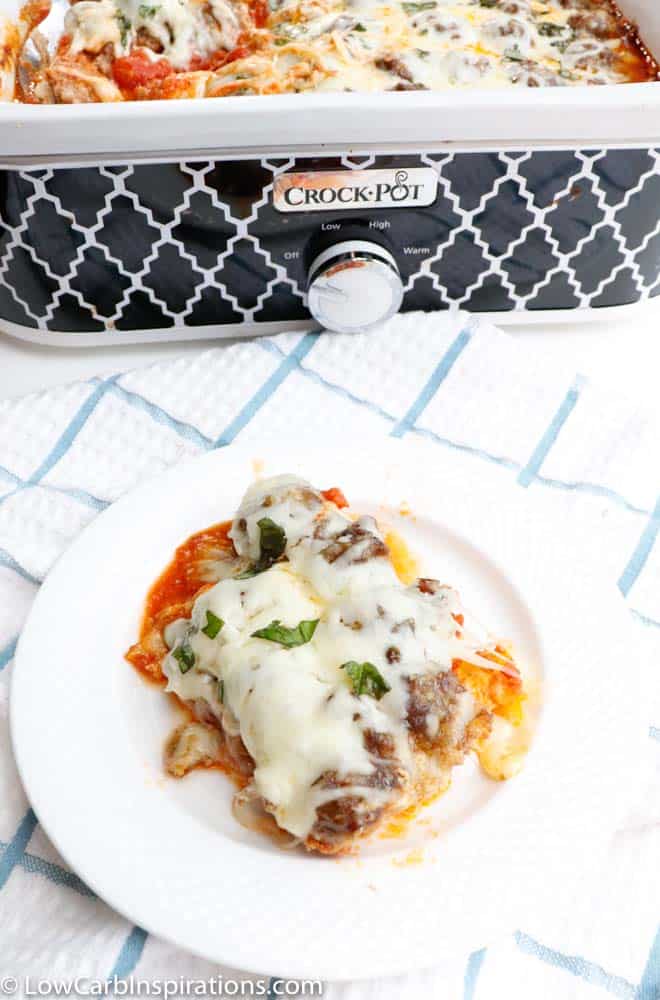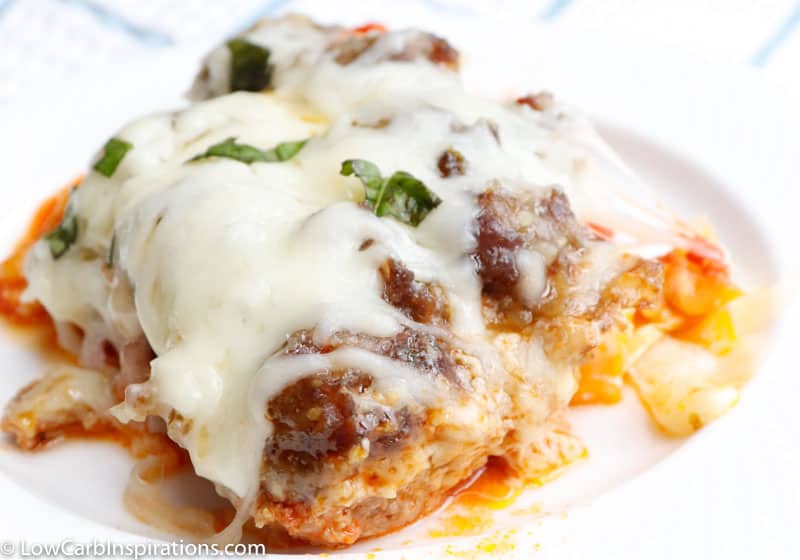 Don't forget to pin this for later!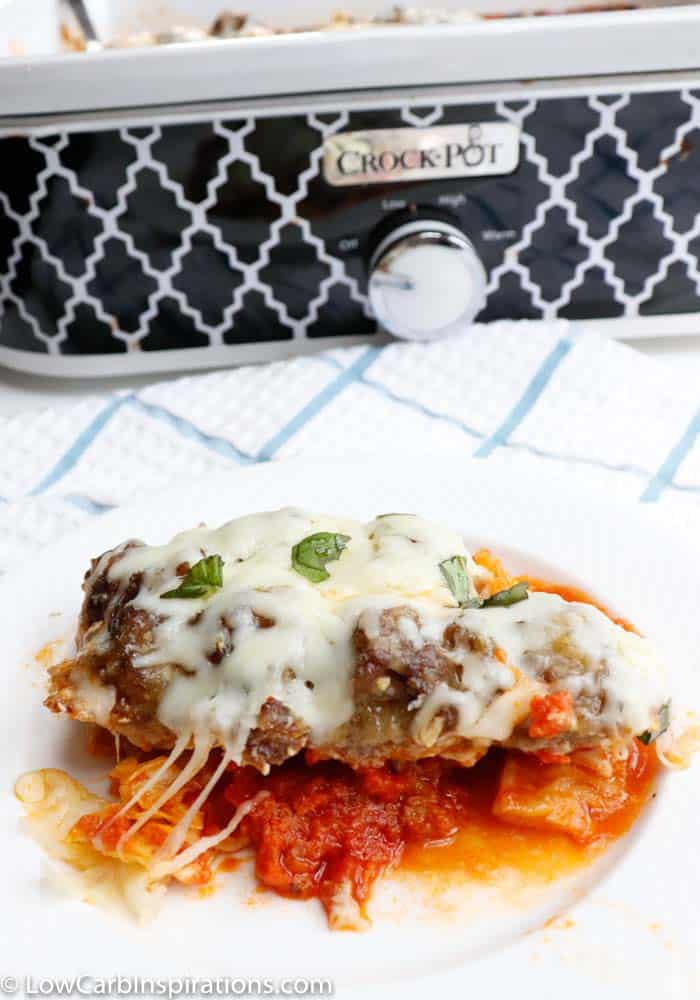 Here's a printable version of this Slow Cooker Casserole Recipe: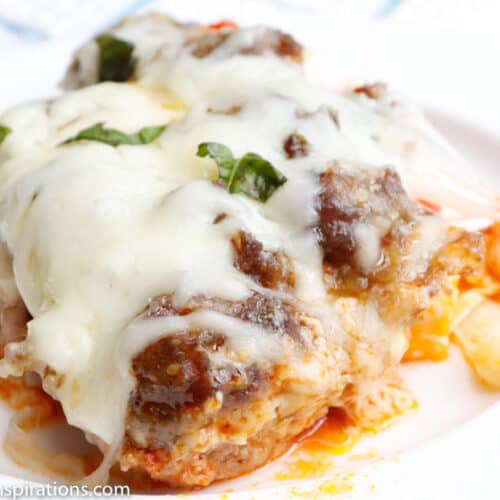 Slow Cooker Keto Meatball Casserole Recipe
Slow Cooker Keto Meatball Casserole = great addition to your meal rotation!
Instructions
Mix ground beef, pork, mozzarella, parmesan, pork rinds, eggs, onion powder, garlic, Italian seasoning together in a large bowl.

Place cabbage on the bottom of the casserole crock-pot.

Spread an even layer of red sauce over the top of the cabbage.

Add meatballs to the top of the cabbage using a cookie scoop.

Cook on HIGH for 3-4 hours.

Sprinkle mozzarella on top of cooked meatballs and allow to melt for 10-15 minutes.

Garnish with fresh basil.
Nutrition
Serving:
1
serving
|
Calories:
521
|
Carbohydrates:
3.9
g
|
Protein:
45.7
g
|
Fat:
34.9
g
|
Fiber:
0.1
g
|
Sugar:
1.3
g
Nutrition facts are provided as a courtesy. Have a question about our calculations or why you got a different result? Please read our
nutrition policy.
More Low Carb/Keto Slow Cooker/Instant Pot Recipes to Try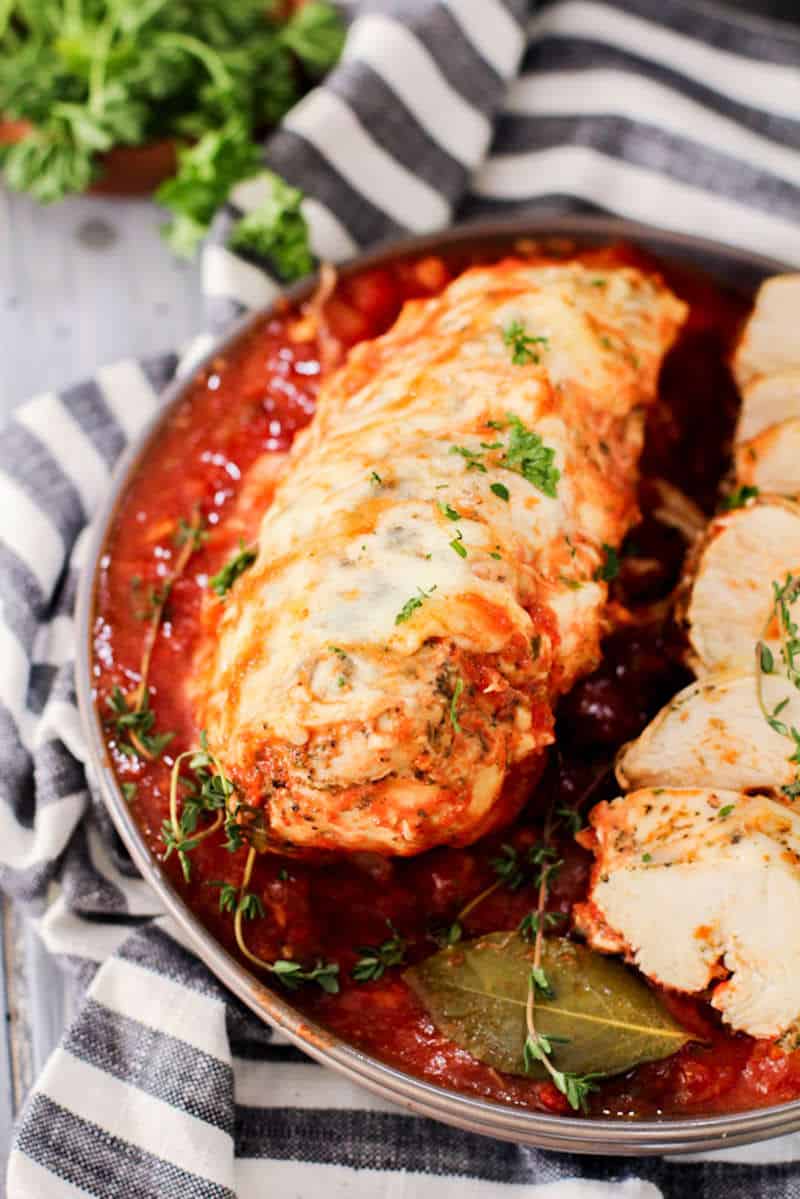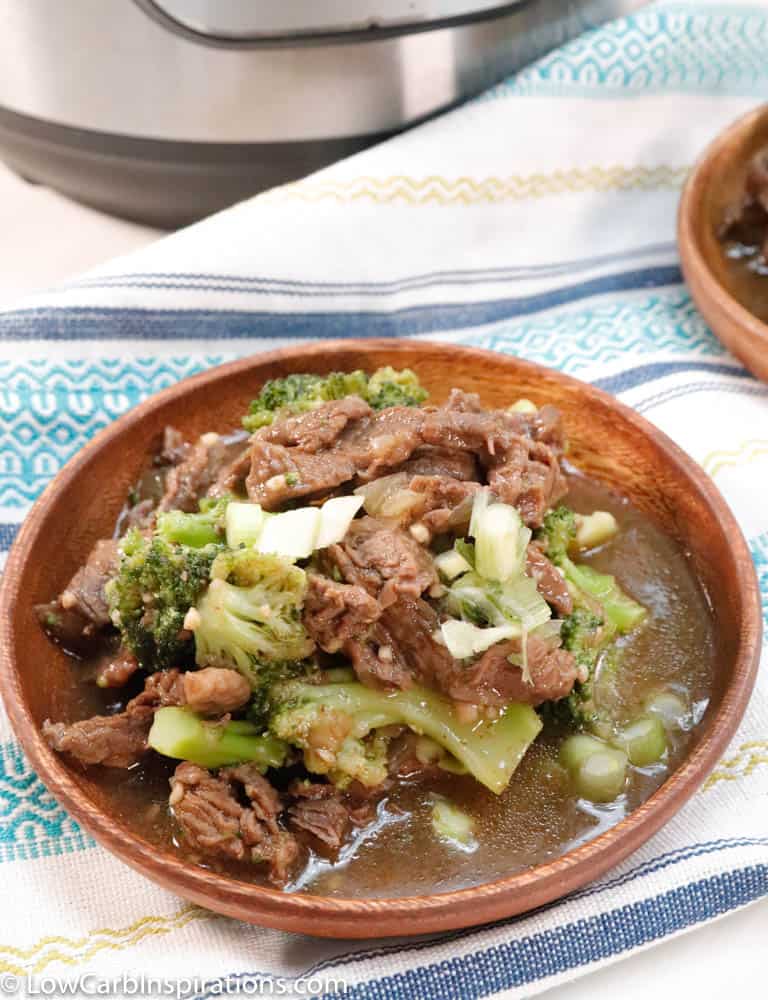 Easy Instant Pot Keto Beef and Broccoli Recipe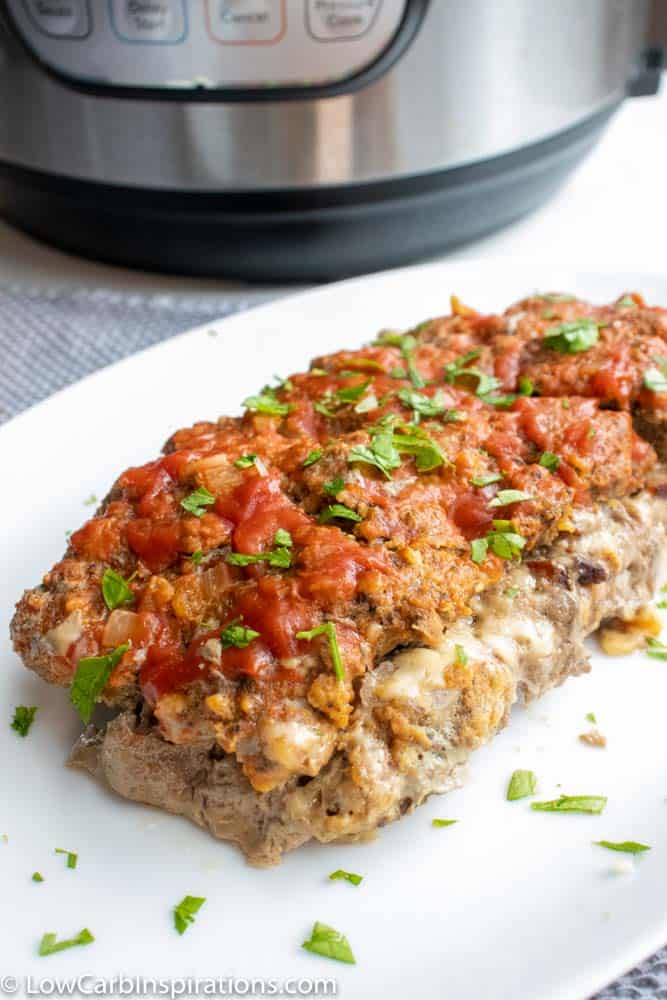 Instant Pot Stuffed Meatloaf Recipe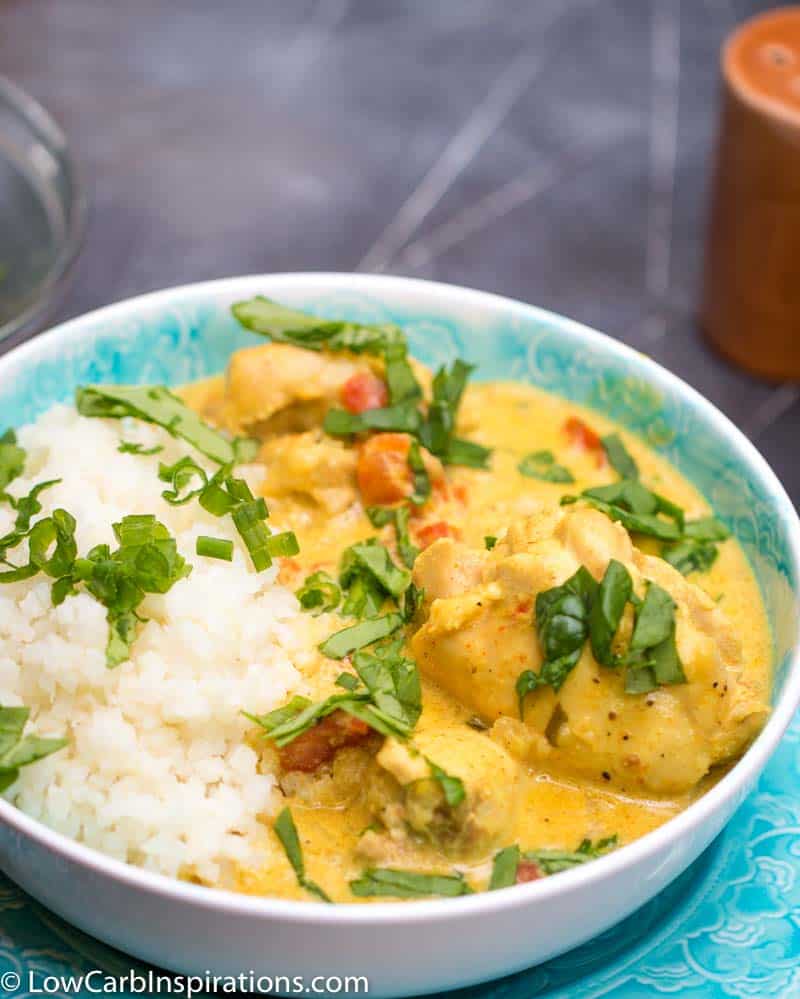 Instant Pot Keto Butter Chicken Recipe