Sausage Egg and Cheese Keto Copycat McGriddle Recipe
You are going to love these! You have been asking for this Sausage Egg and Cheese Keto Copycat McGriddle recipe and it's here!
Before starting the keto diet, I loved McGriddles. They were my carb and sugar fix all in one delicious breakfast. I lived on carbs. I lived on sugar. Both were my "jam". But not anymore. When I started my keto journey, I cut everything out that was bad for me and searched for substitutes that fit within my new lifestyle.
For a little over 3 years, I have been on this way of eating and I'm not looking back, but I am always looking for substitute ideas for some of my past favorite meals. And today, after years of trying to find a substitute that fits the keto diet, I have found a way to enjoy McGriddles again!
These copycat sausage egg and cheese McGriddles are just right. They taste just like I remember them tasting a few years ago and I am in love with breakfast again!
I've made these with sausage, egg, and cheese, but you can easily make them with bacon, egg, and cheese or even chicken! Yes, a chicken mcgriddle recipe is totally a thing!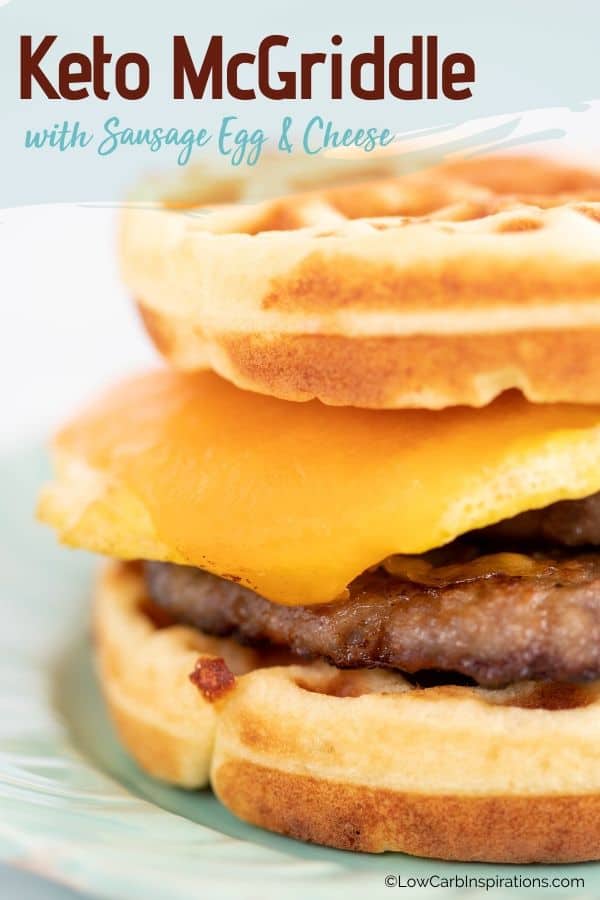 Sausage Egg and Cheese Keto Copycat McGriddle Recipe Ingredients
Copycat McGriddle Chaffle Ingredients
Additional Ingredients
breakfast sausage patties
eggs, scrambled
cheddar cheese, shredded
Other Protein Options
Sausage Egg and Cheese Keto Copycat McGriddle Recipe Instructions
The full instructions are listed in the printable recipe card below.
Other Items Needed
Sausage Egg and Cheese Keto Copycat McGriddle Recipe Nutrition
Serves 2
Calories 133, Total C 17.5g, Fiber 12.1g, Net C 5.4g, Sugars 1.6g, Fat 8.3g, Protein 7.5g
Here is a video we made to show you how to make this homemade McGriddle.
New to Keto? Check out the Keto Starter Guide!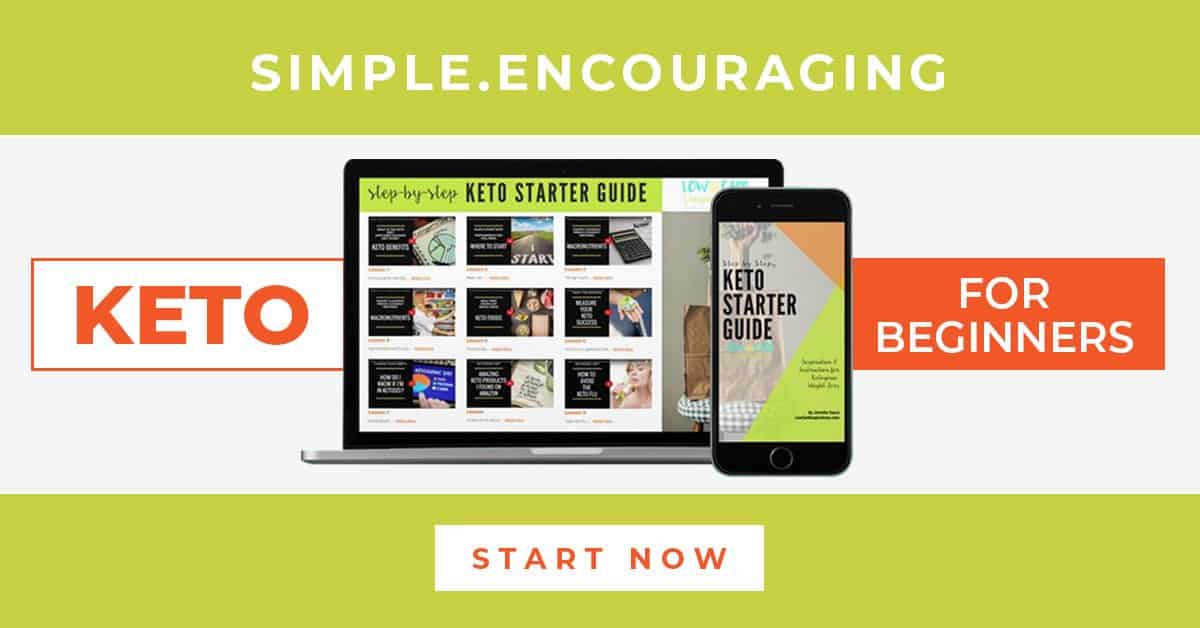 The Keto Starter Guide is an amazing resource as you get started on your keto/low carb journey. This guide has everything you need to get started in 9 simple video lessons and also includes workbooks with step by step instructions for beginners.
What's a macro and why do I count them?
How do I find the best recipes?
What is ketosis and how do I get my body there?
What fruits are allowed on a ketogenic diet?
Will I get "Keto Flu" and what do I do about it?
Get the Keto Starter Guide today!
Questions Others Have Asked
Do McGriddles have syrup in them?
Yes and no…I know that doesn't help much, but it's more of an infusion. When preparing the chaffle pancake/waffle batter, we infused the sweetness from the sukrin gold (brown) and keto-friendly maple syrup right into it. This gives the breakfast sandwich a sweet syrup taste without it dripping all the place as you eat them.
Can I make these ahead of time?
Absolutely! Prepping meals ahead is always a good idea, especially if you are on the go. Having a healthy grab and go option readily available is always a must!
Do these breakfast sandwiches freeze well?
YES! You can freeze these breakfast sandwiches. I have been prepping breakfast ahead of time for my family over the years. I found that wrapping them in wax paper freezer sandwich bags after they have cooled and storying them in ziploc bags or an airtight container works best.
They usually last about 1-2 months in the freezer and you can easily reheat them in the microwave from a frozen or thawed state. If you are reheating from a frozen state, it will usually take 1-3 minutes (depending on your microwave) to reheat them. If thawed, heat in the microwave for 30 seconds at a time until it has reached the heat level you want.
If you are new to the Keto Chaffle craze, here is everything you need to know about them!
Why is it called a chaffle?
It's called a chaffle because cheese + waffles = Chaffles! It's just a clever name that someone in the keto community invented. Pretty cute, huh?!!
What kitchen gadget do you use to make chaffles?
I love my little Mini Waffle Maker and I use it all the time. You can use a full-size waffle maker, just be sure you double the recipe in most cases.
Can you freeze chaffles?
Yes, they freeze well! Just be sure to wrap them tightly in an airtight container to keep them fresh longer. You can freeze them for up to a month. I haven't tested any longer than that.
Can you make chaffles for a whole week at one time?
You can also prep ahead of time and make fresh chaffles for the week. They will stay fresh as long as you keep them refrigerated. To reheat them, simply pop them in the microwave or air fryer to heat them up. The air fryer tends to get them nice and crispy if that's what you are going for!
Here are a few photos we took while making this amazing recipe.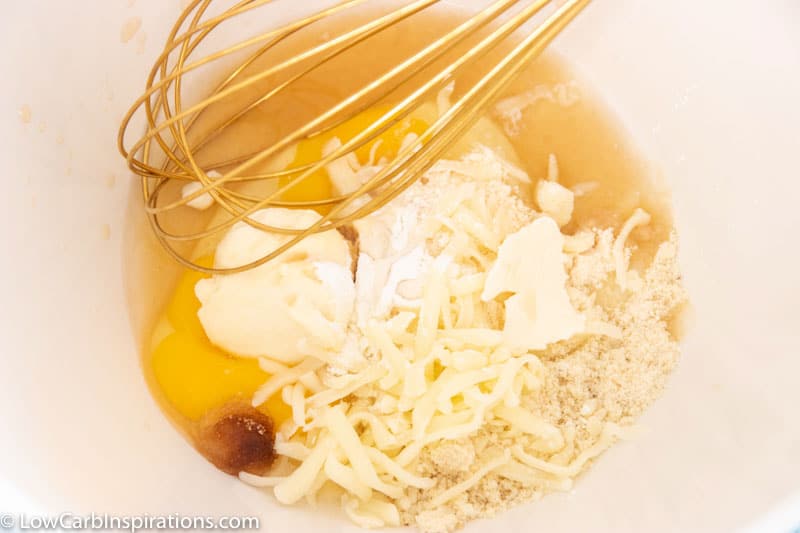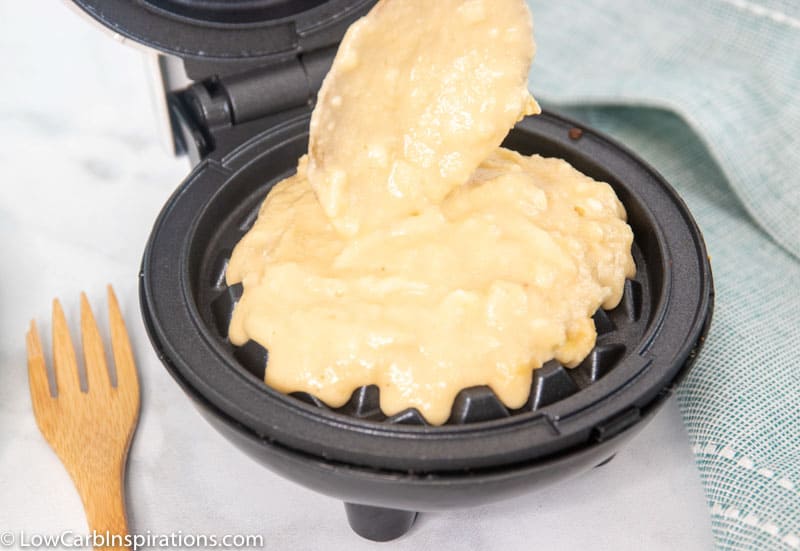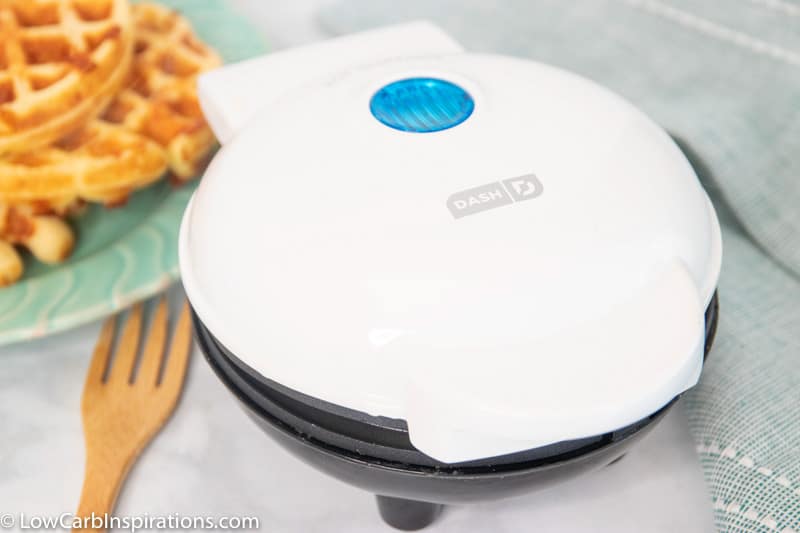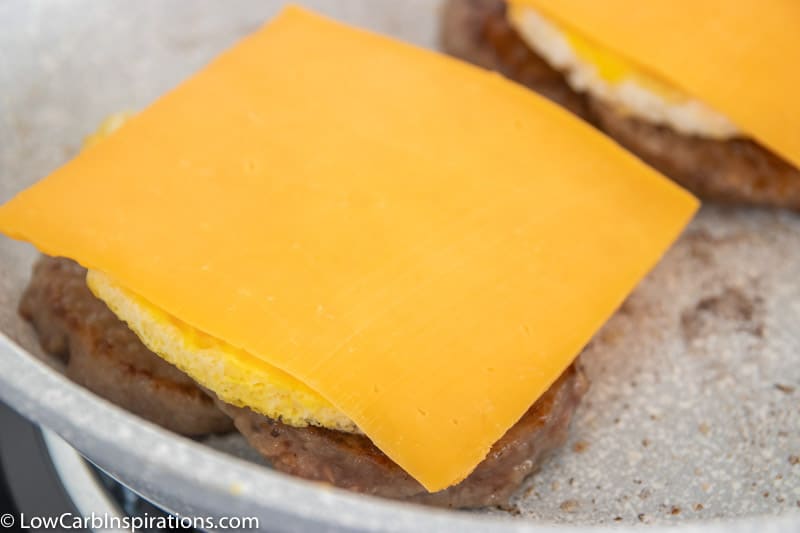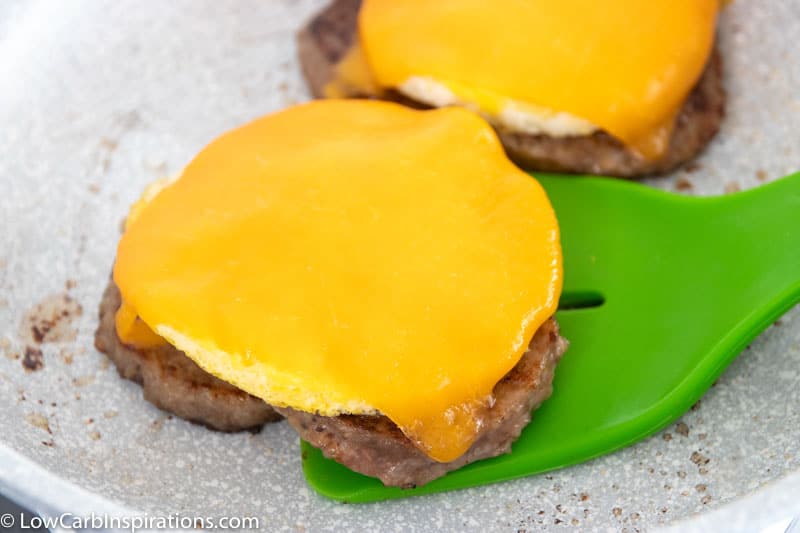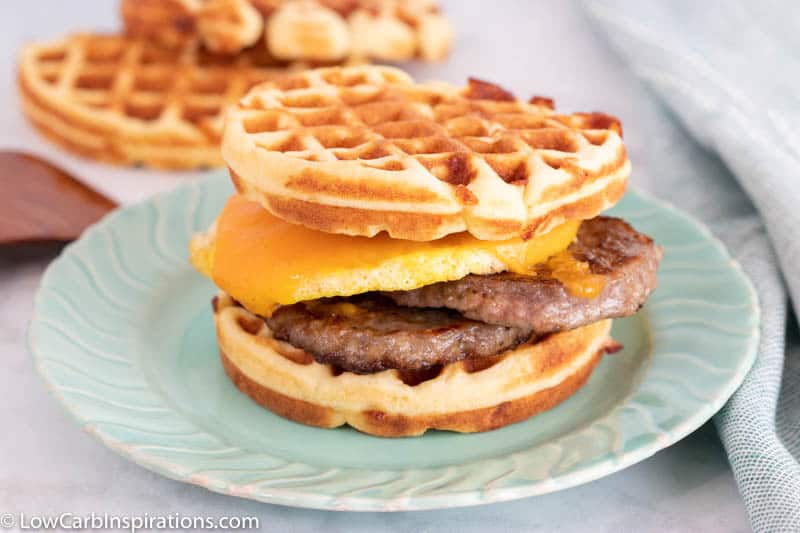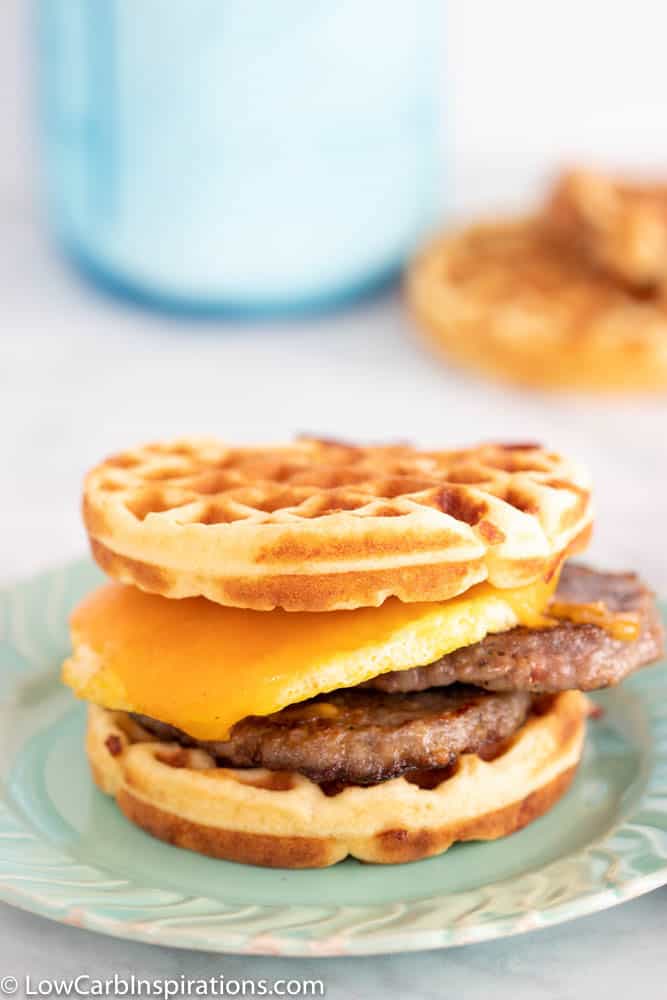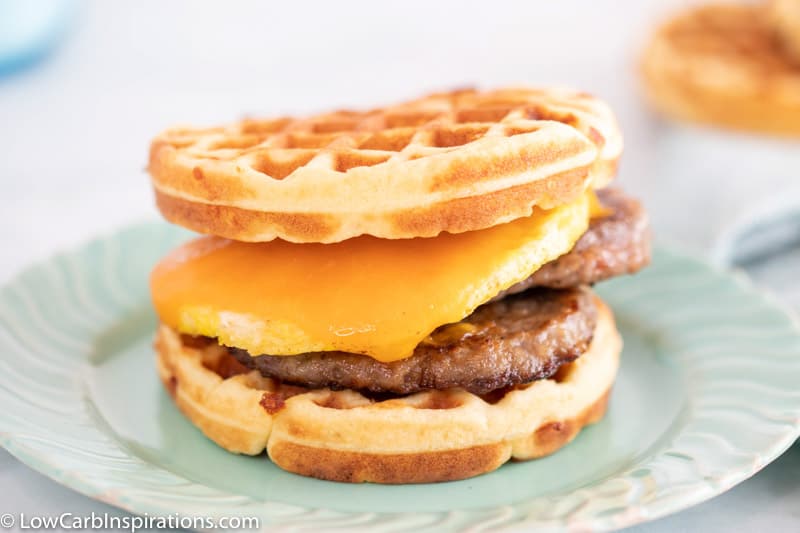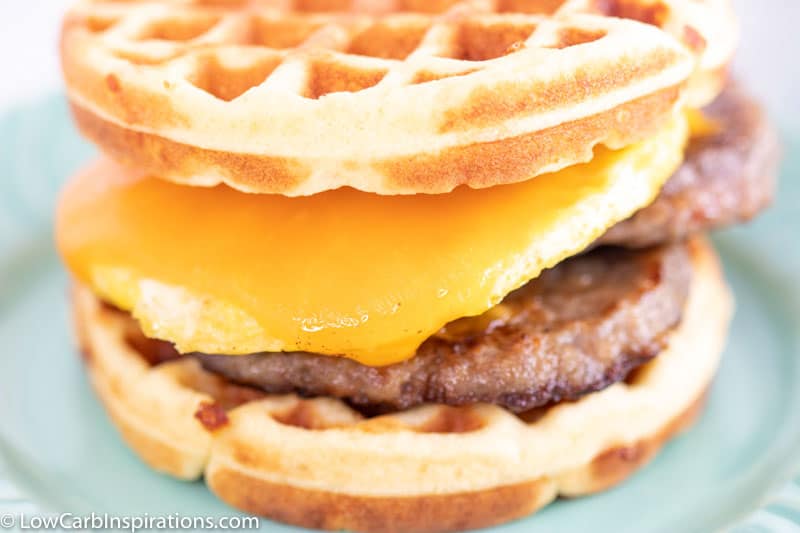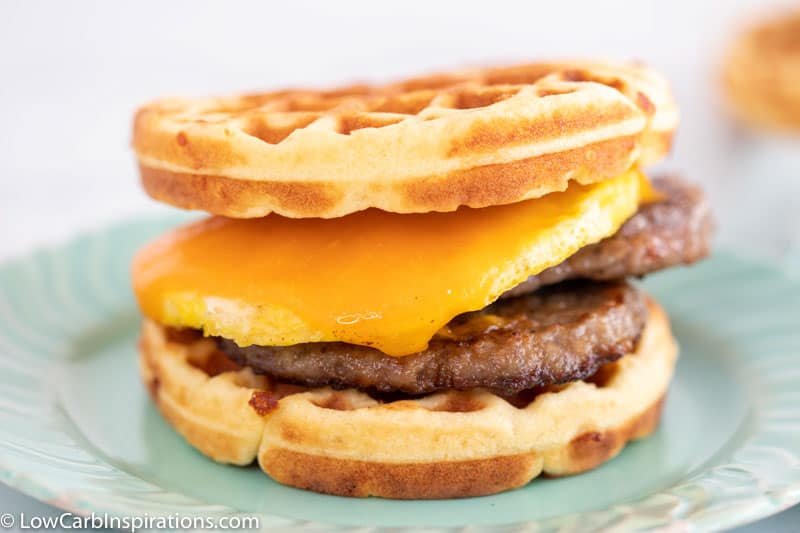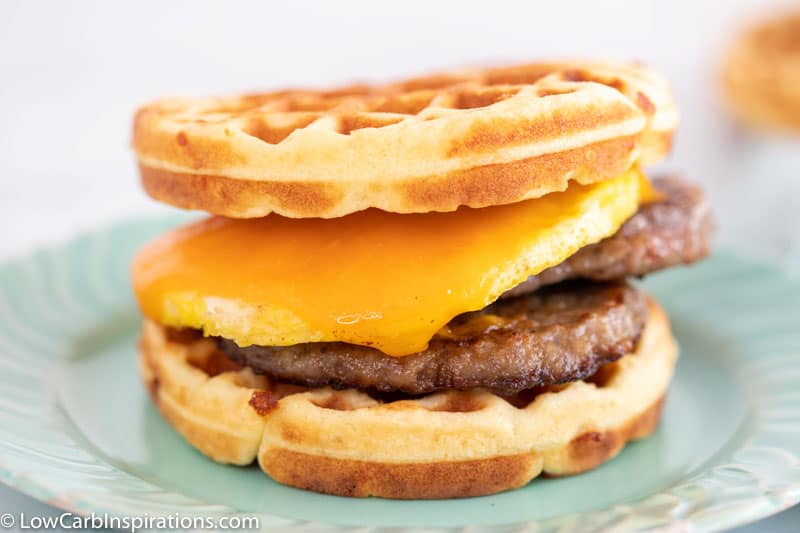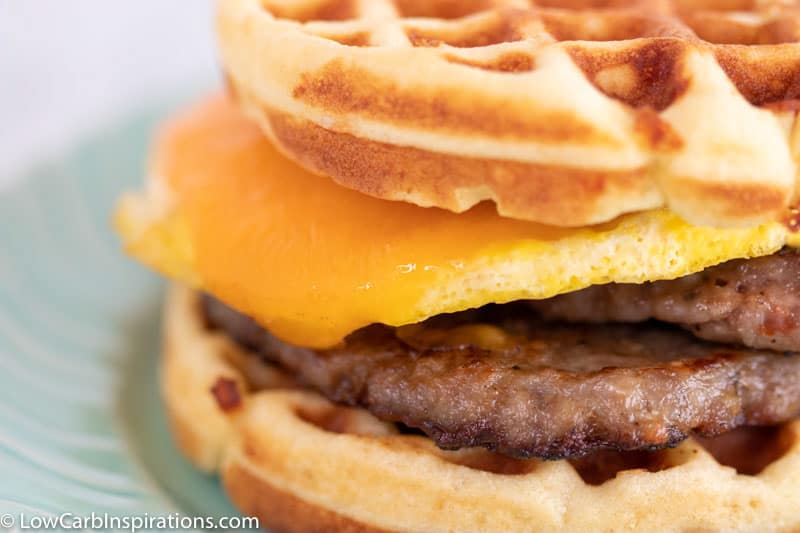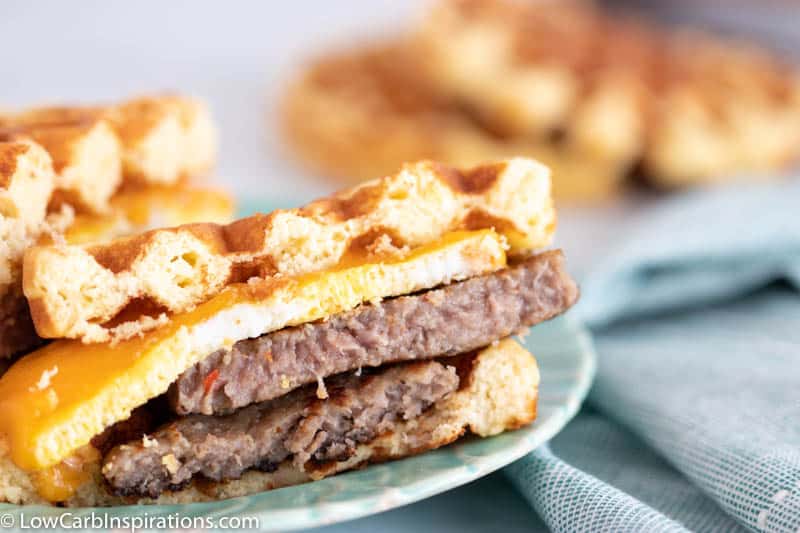 Don't forget to pin this for later!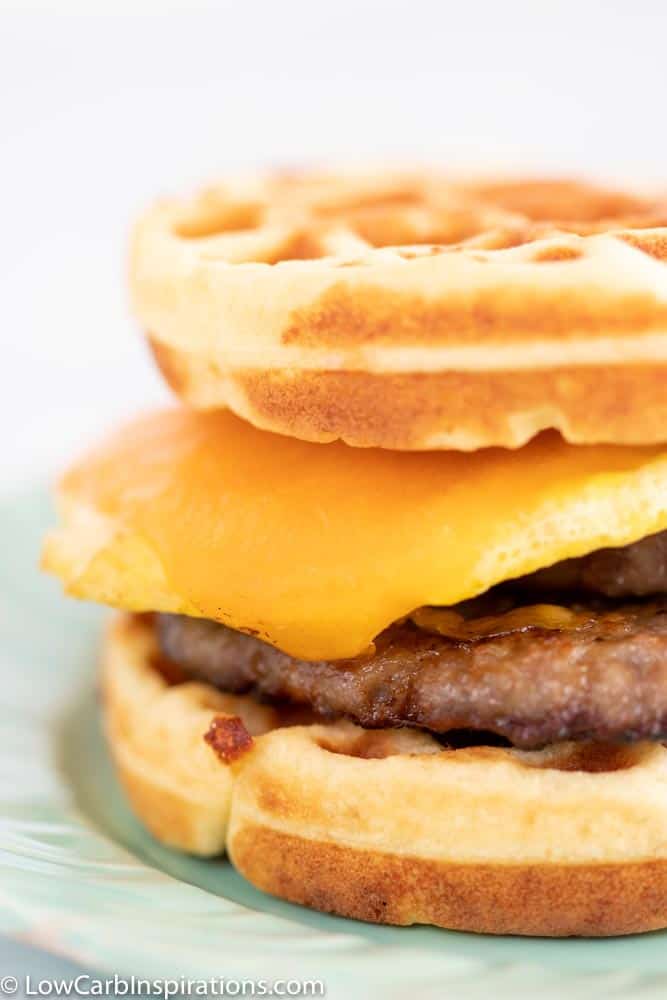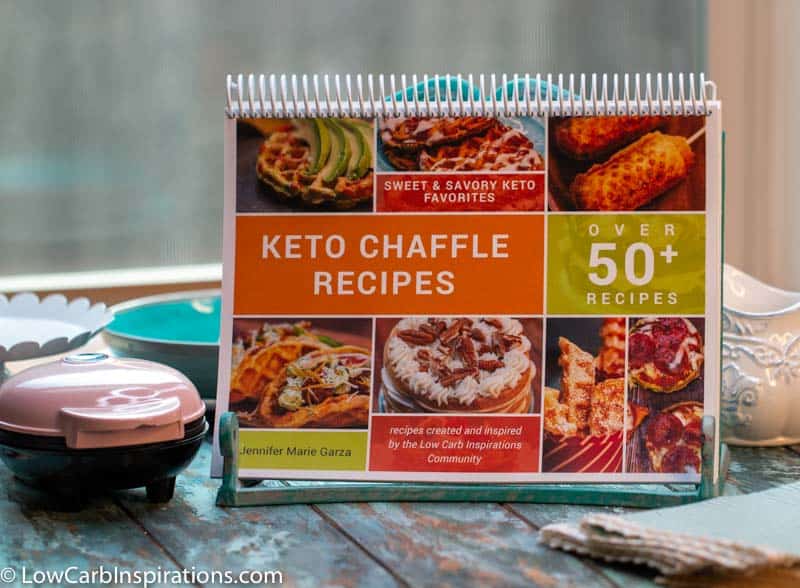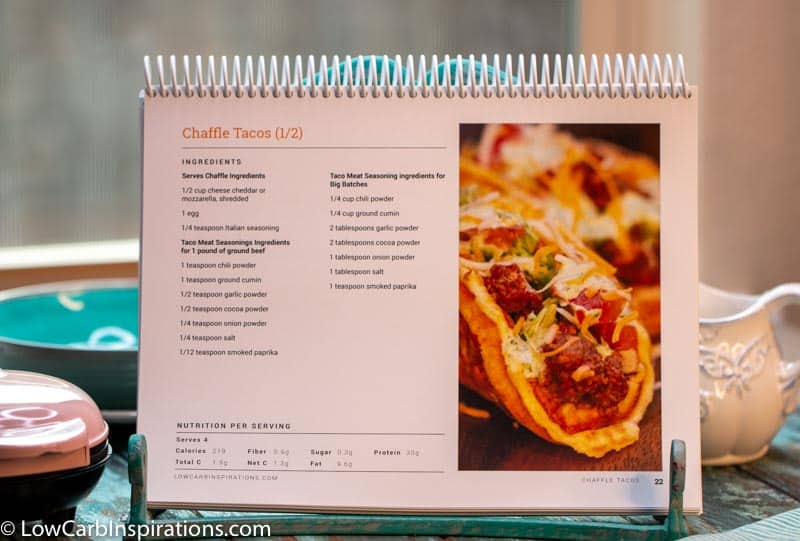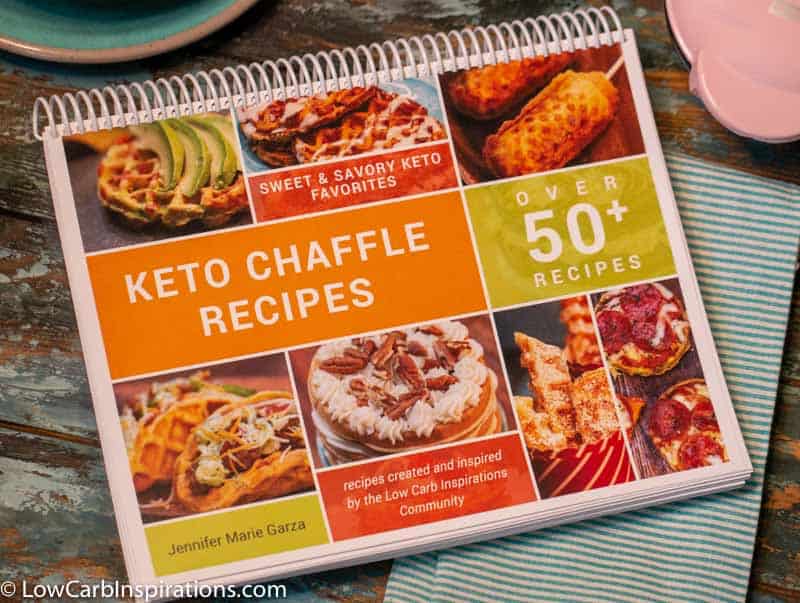 Looking for Keto Chaffle Recipes? Here ya go!!!!
We have all the best keto chaffle recipes with new recipes being created daily! In our new, Keto Chaffle Recipes eBook Cookbook, you will get over 50+ sweet and savory keto recipes for every flavor palette.
Basic Chaffle Recipes
Savory Chaffle Recipes
Sweet Chaffle Recipes
Chaffle Cake Recipes
Get the Keto Chaffle Recipes eBook Cookbook today and say 'hello' to a new Keto meal idea!!
Here's a printable version of this homemade McGriddle: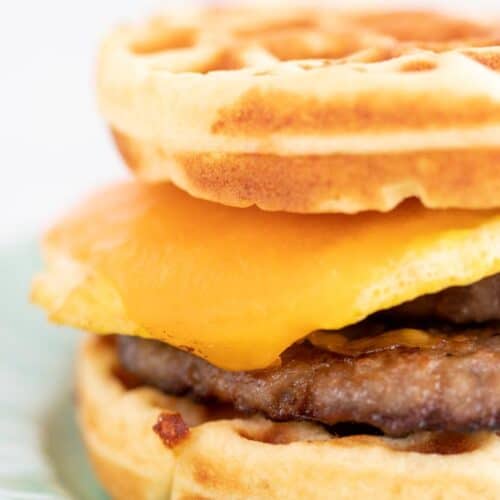 Sausage Egg and Cheese Keto Copycat McGriddle Recipe
Breakfast LOVE at first bite!
Ingredients
Copycat McGriddle Chaffle Ingredients
Additional Ingredients
breakfast sausage patties

eggs

scrambled

cheddar cheese

shredded
Other Protein Options
bacon slices

keto fried chicken strips
Instructions
Mix all copycat mcgriddle chaffle ingredients together in a small bowl.

Place 1/4 of the mixture into a small waffle iron and cook for 2 1/2 to 3 minutes.

Cook breakfast sausage patty until brown.

Scramble and cook eggs.

Place breakfast sausage patty (cook until brown), egg ( scramble and cook) and cheese.

Place cooked egg on cooked sausage in your pan and add cheese to the top.

Cook covered on low until the cheese melts.

Then place between the chaffles.

Serve and enjoy!
Nutrition
Serving:
1
serving
|
Calories:
133
|
Carbohydrates:
17.5
g
|
Protein:
7.5
g
|
Fat:
8.3
g
|
Fiber:
12.1
g
|
Sugar:
1.6
g
Nutrition facts are provided as a courtesy. Have a question about our calculations or why you got a different result? Please read our
nutrition policy.
More Low Carb/Keto Breakfast Ideas to Try