Sugar Free Chocolate Frosting Recipe
We just perfected a sugar free chocolate frosting recipe with only 5 ingredients and it's out of this world delicious!! We used this chocolate frosting recipe in this Keto Death by Chocolate Cake recipe and it was delightful!
This recipe is also perfect for those looking to go dairy free too. We use an unsweetened coconut cream (from a can) in this recipe. Once you try it, I promise you will make it this way from now on. It's super easy and tastes perfect! It's not real sweet either which is I think what I like best about it. Other than the fact this recipe is super creamy! Let's just say the bowl was licked clean when I was done frosting that cake.
This frosting recipe would be perfectly on the Keto Chocolate Waffle Cake recipe or the Keto Birthday Cake recipe if you want a chocolate frosting instead of the whipped cream vanilla frosting. I'm going to remember this sugar free chocolate frosting recipe the next time I make the Halloween Monster Chocolate Chaffle Cake recipe.
Oh, I almost forgot! We used this sugar free chocolate frosting recipe on our Keto Chocolate Crazy Cake Recipe too! This cake has no nut flours, no grains, no dairy, and it's sugar free! It's absolutely amazing! If you know someone who struggles with food allergies, I bet they can have this cake! It's a total game changer!
Just look at how beautiful this frosting looks on the Keto Chocolate cake!!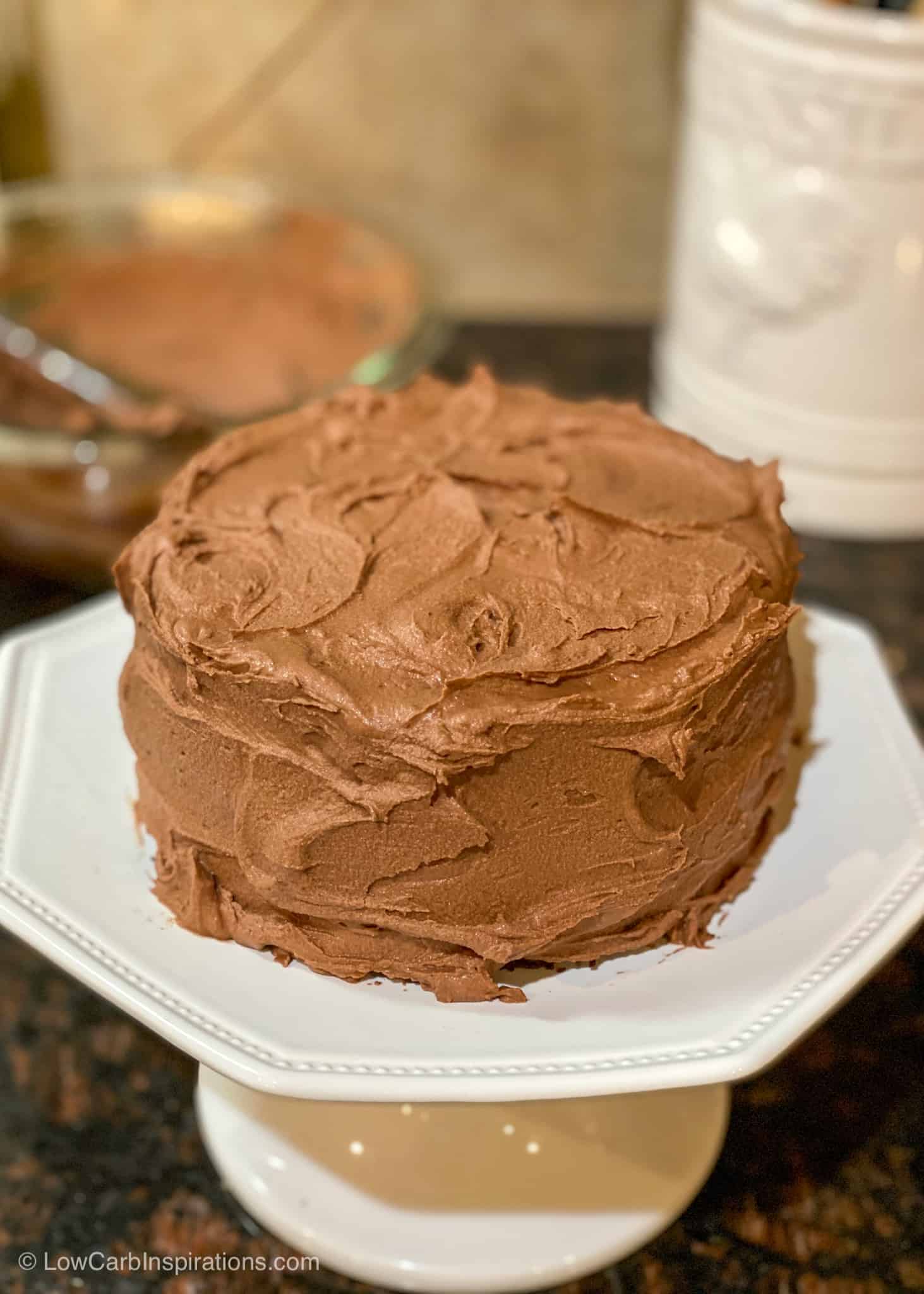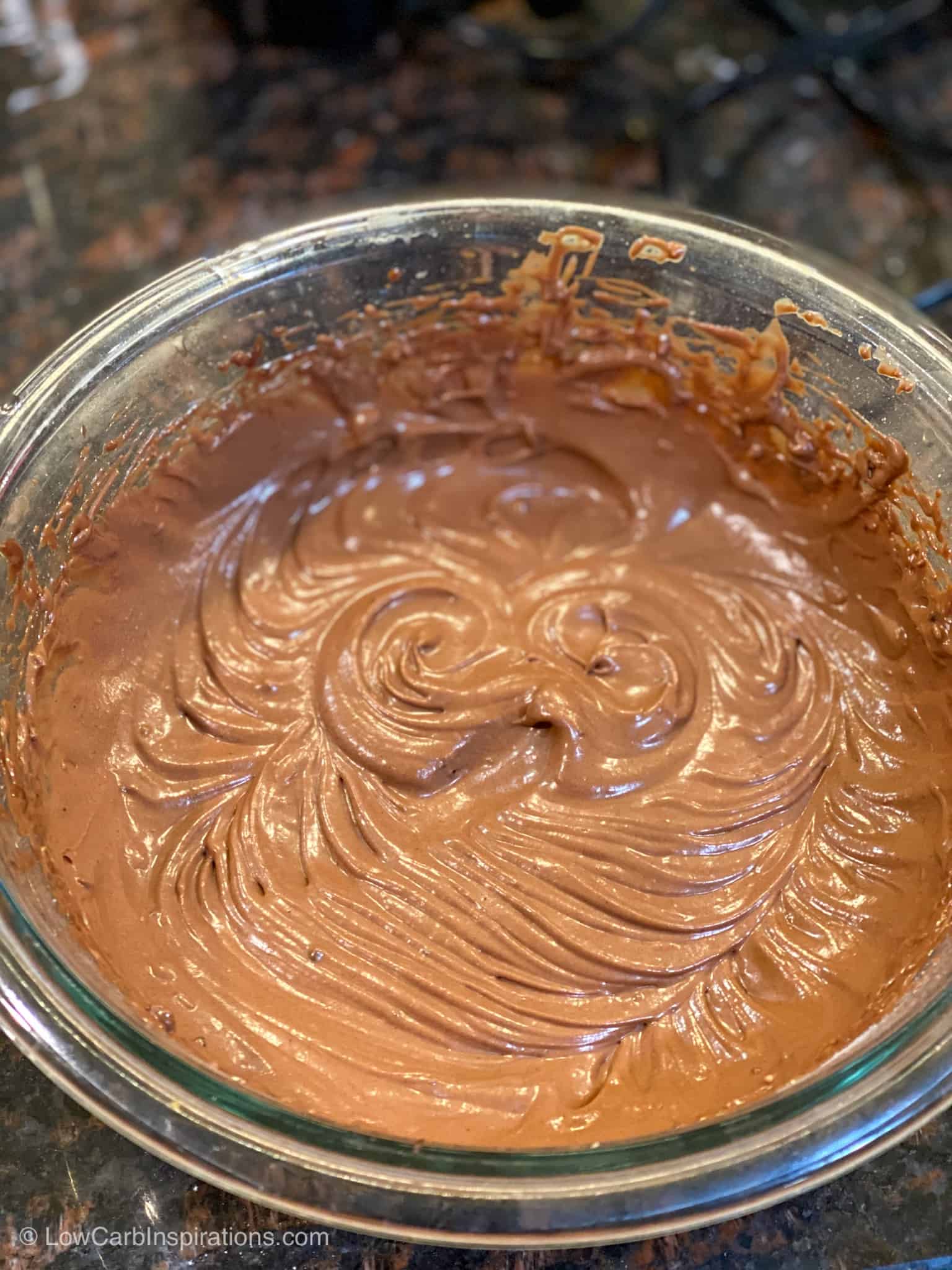 You can use this as a light whipped chocolate frosting, or you can put it in the fridge to stiffen up the texture a bit too. This recipe makes a lovely texture in any one you choose to use! I've even though about freezing these in popsicle sticks to get a chocolate pudding pop! It almost tastes like pudding as I remember it! LOOK!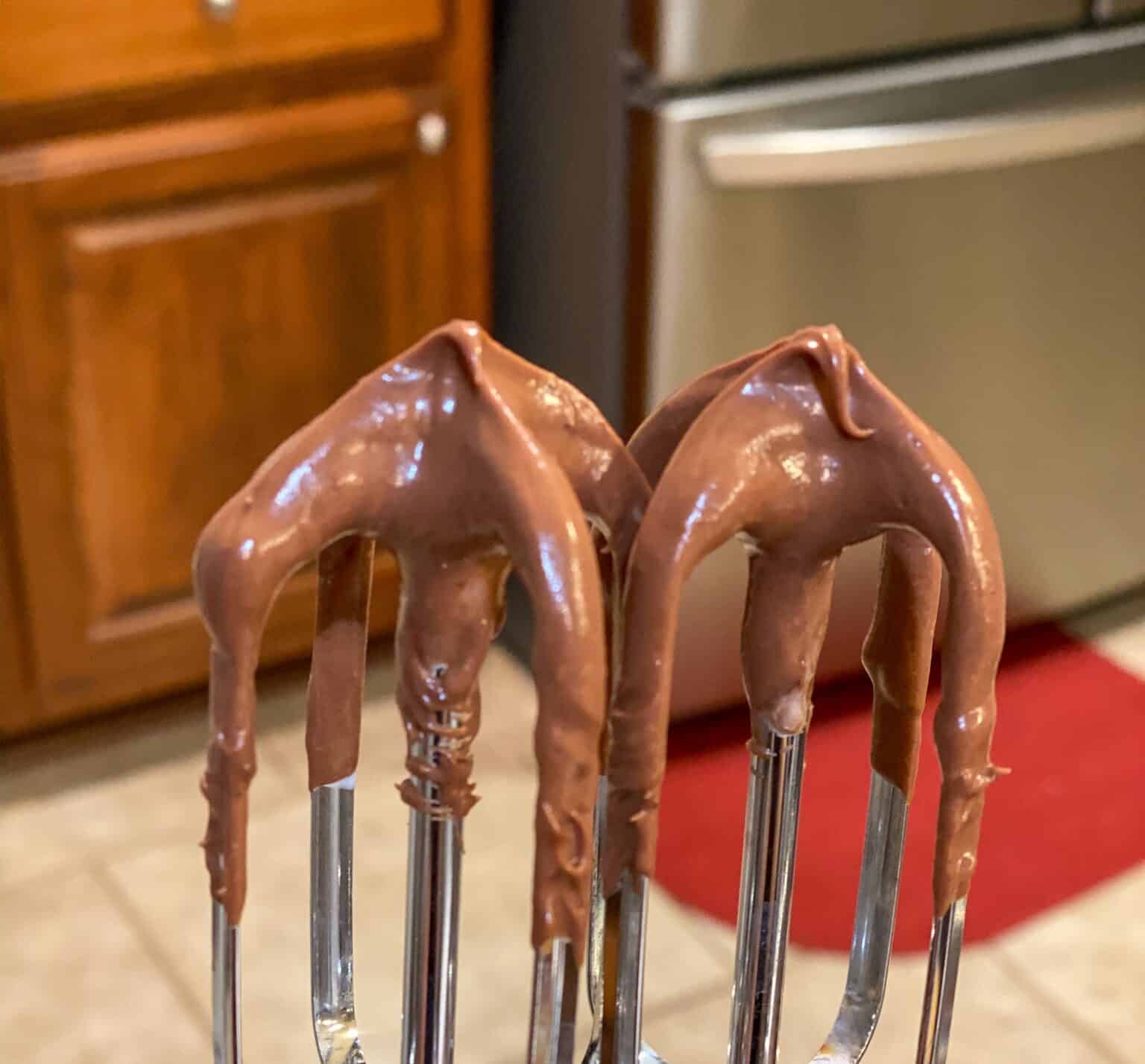 Sugar Free Chocolate Frosting Recipe Ingredients
Tools Needed to Make this Recipe:
Mixing Bowl
Hand Mixer
Spatula
Can Opener
Sugar Free Chocolate Frosting Recipe Instructions
Get the full recipe instructions and printable recipe card at the very bottom of this post.
DAIRY FREE CHOCOLATE FROSTING RECIPE NOTES:
Be very careful to use the 13.66 oz can of Coconut Cream that's unsweetened. The cans for the coconut milk look almost identical. I accidentally bought the mil that was right next to it at my local grocery store. This is what it looks like. You might have a hard time finding it in your local grocery store. If so, you can order from amazon.com too.
I also use the unsweetened coconut cream to make this Thick & Creamy Chia Seed Pudding recipe. It's fantastic! I always make sure to keep my pantry stocked with this unsweetened coconut cream. Always!
I also want to make it very clear that you will only use the cream from this can, and not the liquid part. Here are some photos to show you exactly what I mean.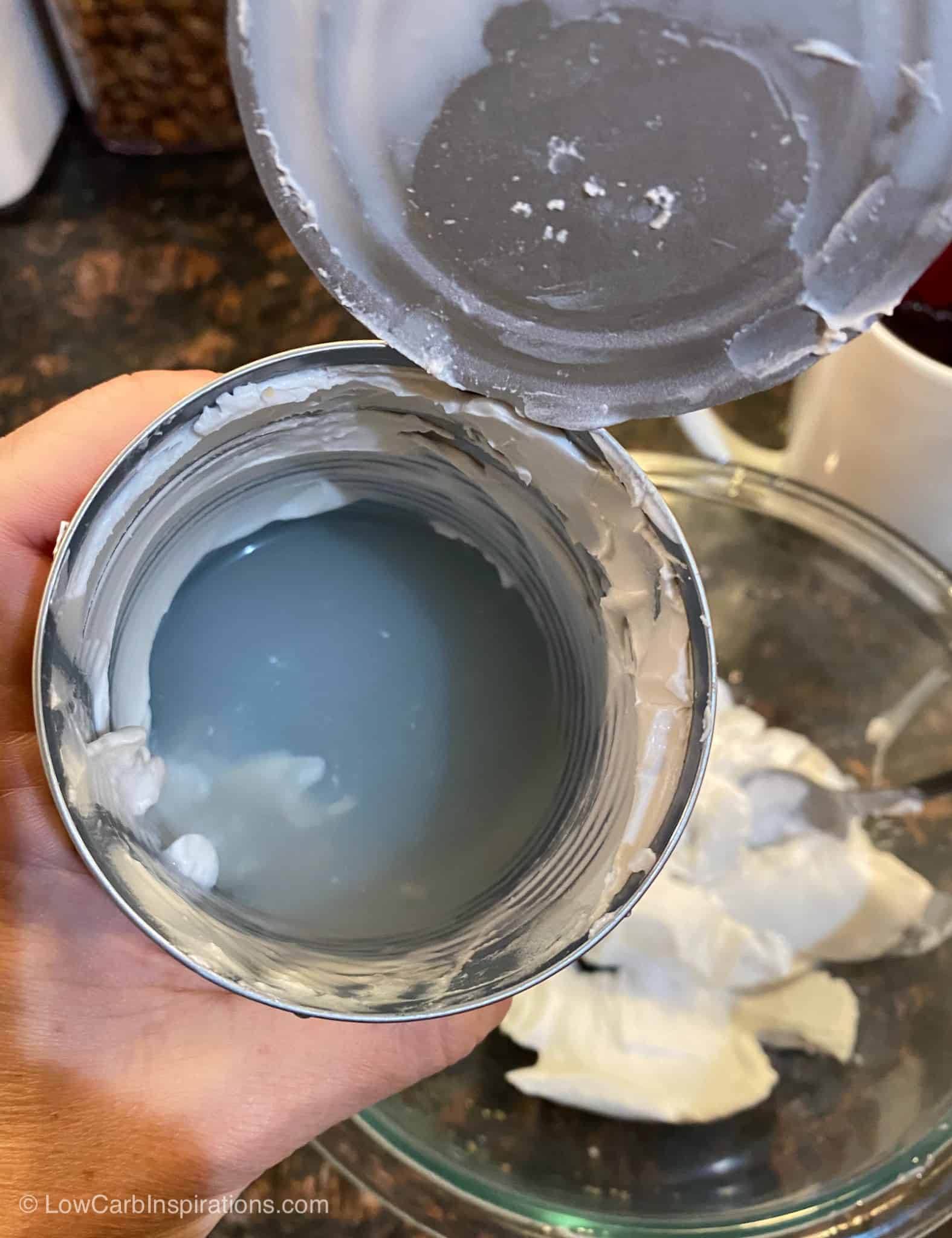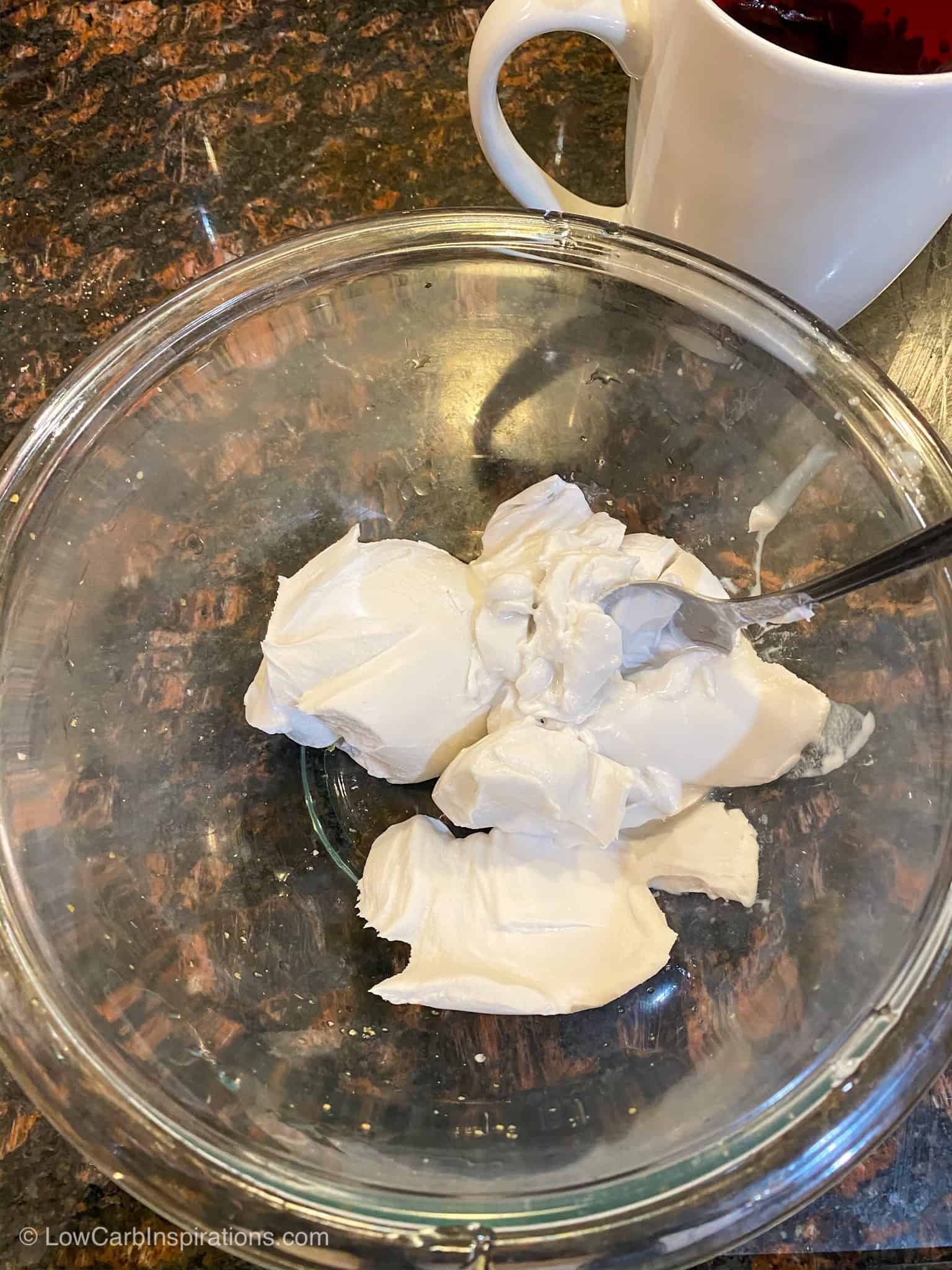 After we prepped the coconut cream, we microwaved the Lily's chocolate chips in a microwave safe mug. Be careful to microwave this for 30 seconds at a time so you don't burn the sugar free chocolate. It took under a minute to melt these chips.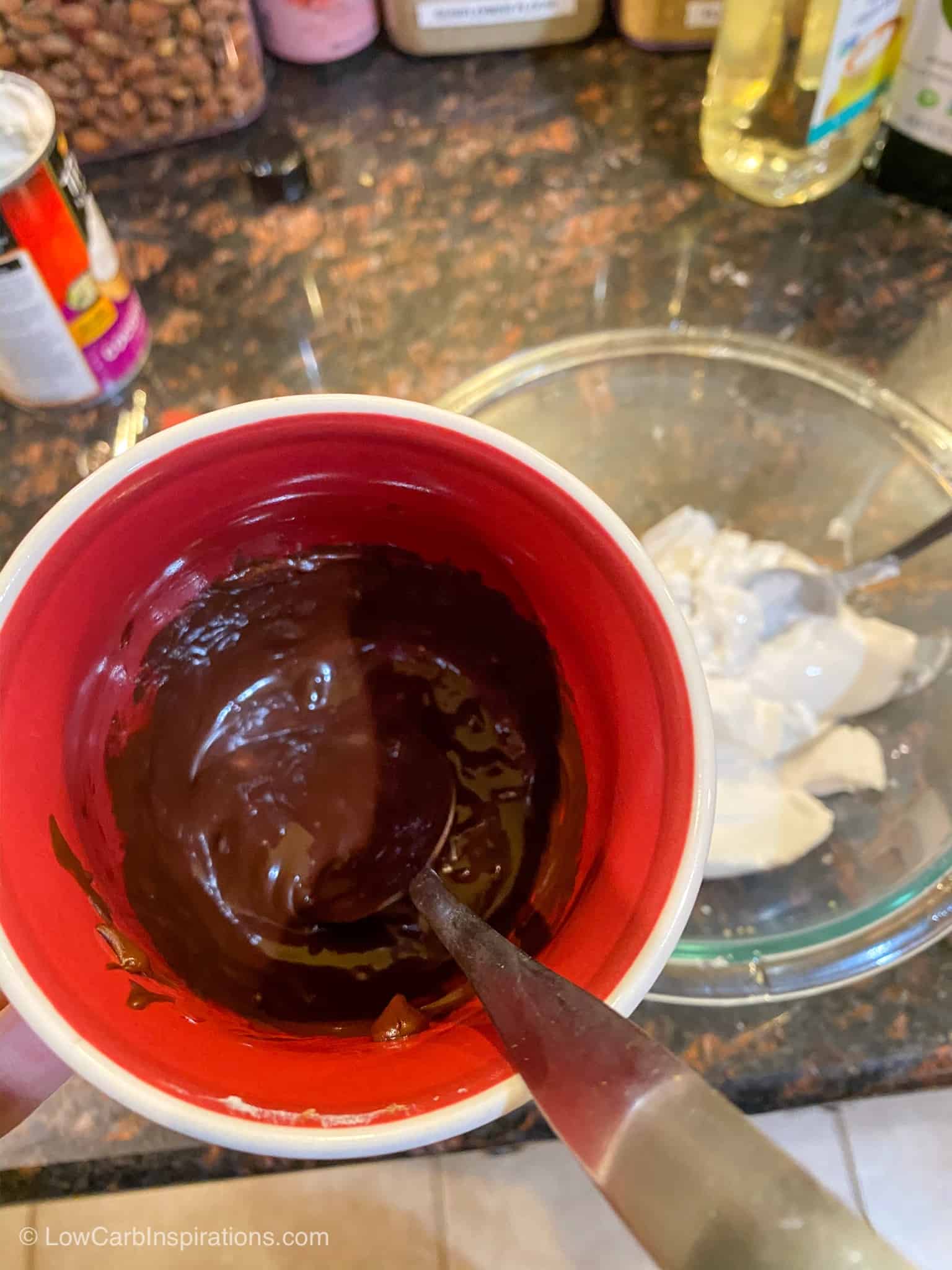 This is a photo of the instant coffee I used along with the unsweetened coconut cream.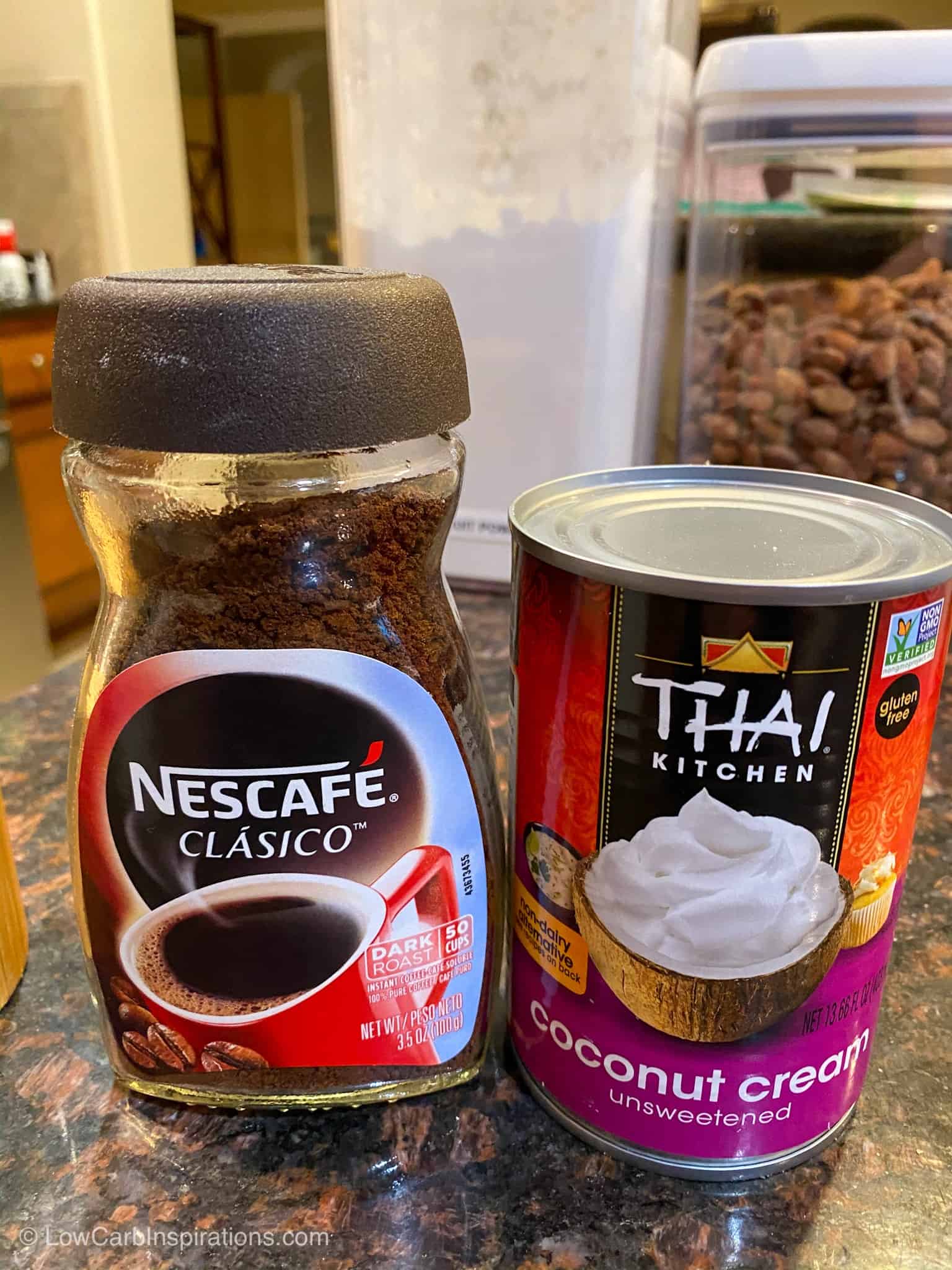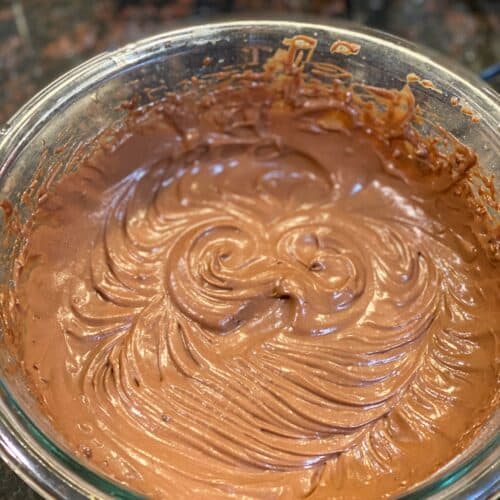 Sugar Free Chocolate Frosting Recipe
Dairy free and sugar free keto frosting recipe
Instructions
Open the can of unsweetened coconut cream.  Make sure it's a cream and not coconut milk.  There's a big difference.

Remove the coconut fat from the can and leave the liquid water part.  You won't be using the liquid.

Add the coconut cream to a medium bowl.

Add the monkfruit, cocoa powder, instant coffee powder, and salt.

In a microwave safe mug, add 1 teaspoon of coconut oil to 1/2 cup of Lily's chocolate chips. Microwave them on high for 30 seconds then stir.  Microwave it for an additional 15 seconds and stir.  Repeat this step until the chocolate chips are fully melted. It shouldn't take more than a minute.  Be very careful not to over cook the chocolates and cause them to burn.

Add the melted chocolate to the cream mixture.  Use a hand mixture to mix it until it's smooth and creamy.

Place it in the fridge to thicken up while the cake completely cools down.
Notes
I also want to make it very clear that you will only use the coconut cream from the can, and not the liquid part. (see photos)
Nutrition
Serving:
1
g
|
Calories:
22
|
Carbohydrates:
3
g
|
Protein:
1
g
|
Fat:
1
g
|
Fiber:
1
g
Nutrition facts are provided as a courtesy. Have a question about our calculations or why you got a different result? Please read our
nutrition policy.