Who misses cereal? I do!!! This Cap'N Crunch Cereal Chaffle Cake tastes just like the real thing!!! This is a must-try for sure!!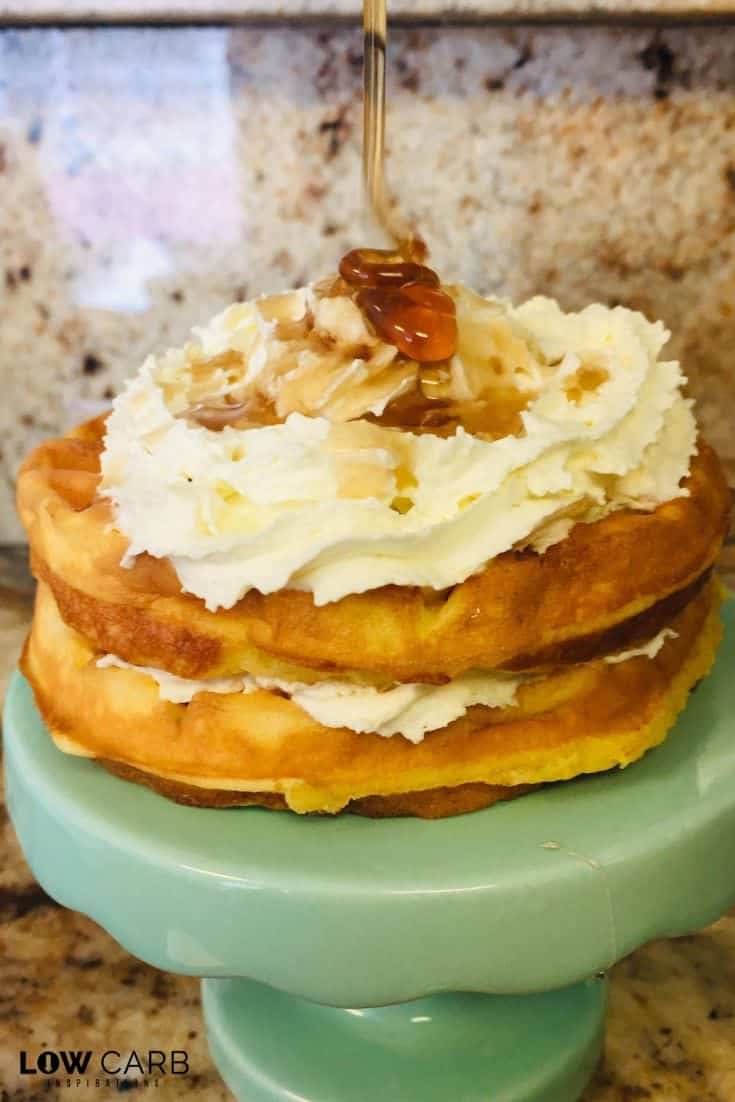 Huge thanks again to Cheryl W. from the Keto Chaffle Recipes Group for sharing these amazing recipes with us!
Cap'N Crunch Cereal Chaffle Cake Recipe Ingredients
Cap'N Crunch Cereal Chaffle Cake Recipe Instructions
Preheat the mini waffle maker.
Mix or blend all of the ingredients until smooth and creamy. Allow the batter to rest for a few minutes for the flour to absorb the liquid.
Add about 2 to 3 tablespoons of batter to your waffle maker and cook it for about 2 1/2 minutes.
Top with fresh whipped cream (I added 10 drops of Captain cereal flavoring) and syrup! 😋
Cap'N Crunch Cereal Chaffle Cake Recipe Nutrition Label
Serves 2
Calories 154, Total C 5.6g, Fiber 1.6g, Net C 4g, Sugar 2.7g, Fat 11.2g, Protein 4.6g
Be sure to print the recipe below.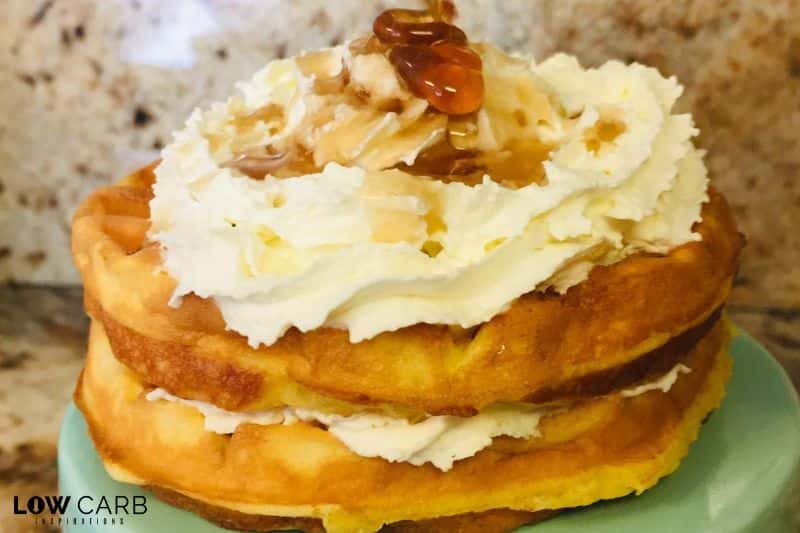 New to Keto? Check out the Keto Starter Guide!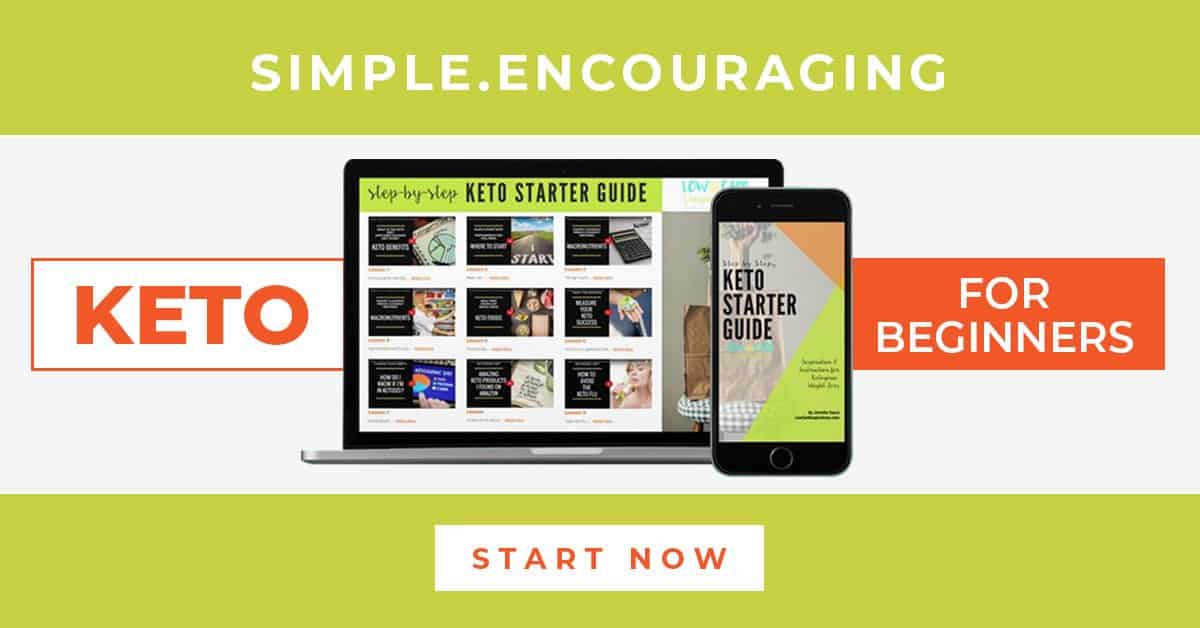 The Keto Starter Guide is an amazing resource as you get started on your keto/low carb journey. This guide has everything you need to get started in 9 simple video lessons and also includes workbooks with step by step instructions for beginners.
What's a macro and why do I count them?
How do I find the best recipes?
What is ketosis and how do I get my body there?
What fruits are allowed on a ketogenic diet?
Will I get "Keto Flu" and what do I do about it?
Get the Keto Starter Guide today!
Don't forget to pin this for later!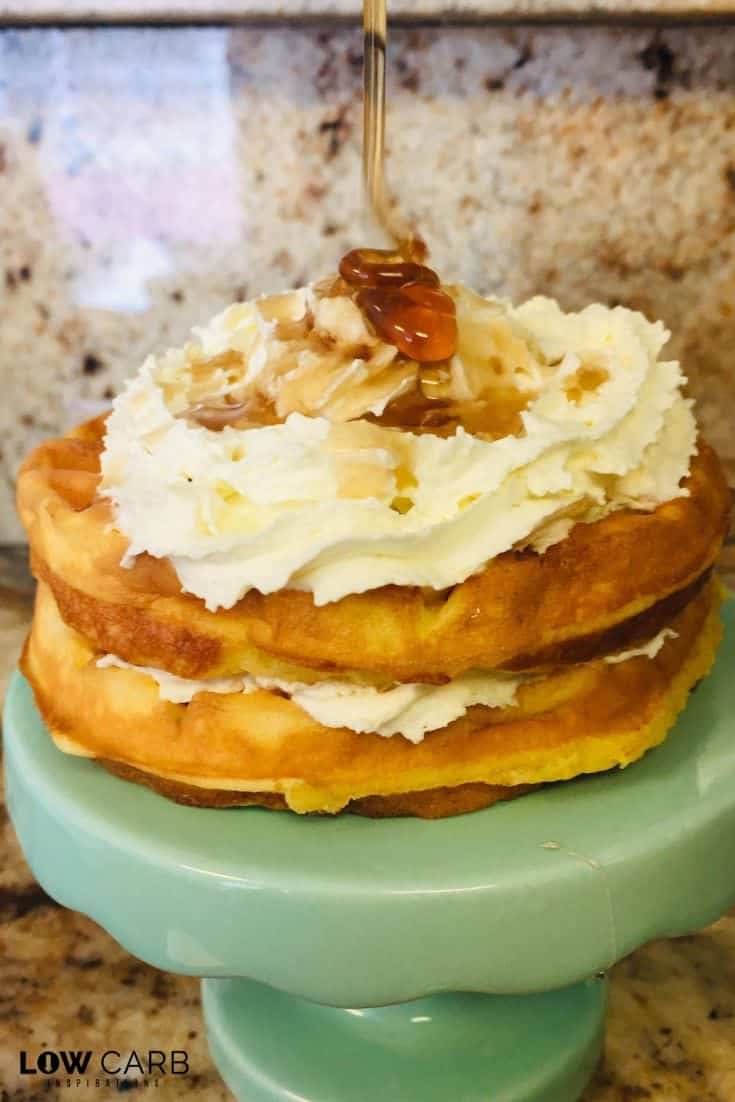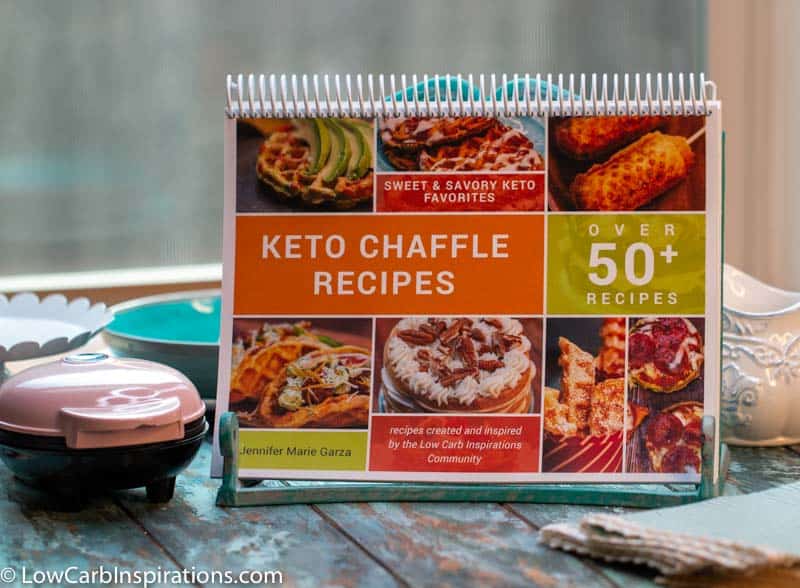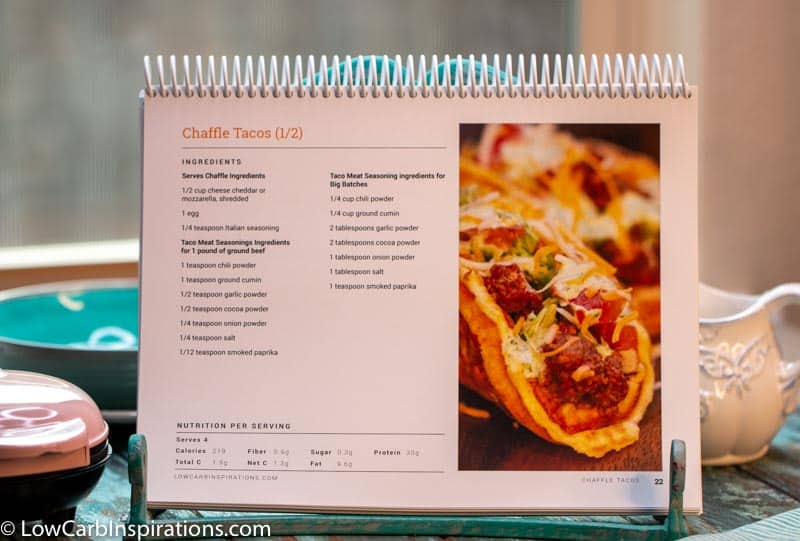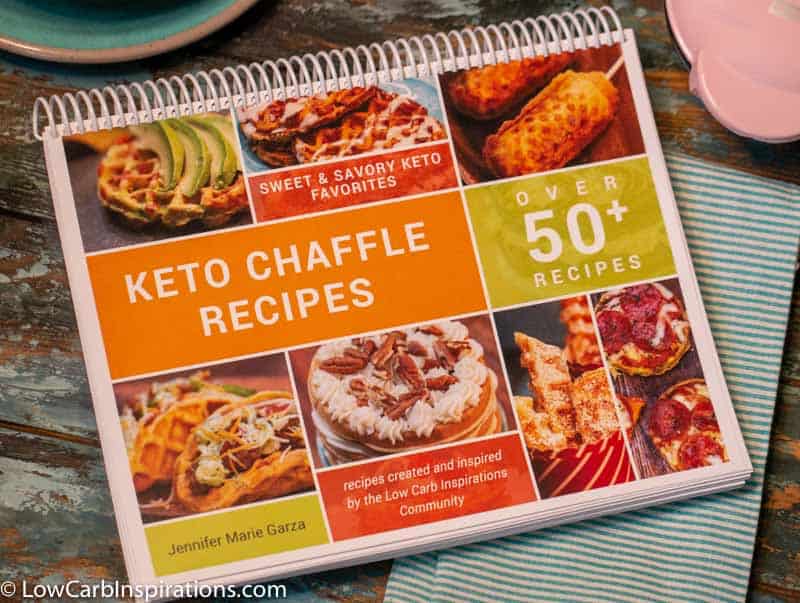 Looking for Keto Chaffle Recipes? Here ya go!!!!
We have all the best keto chaffle recipes with new recipes being created daily! In our new, Keto Chaffle Recipes eBook Cookbook, you will get over 50+ sweet and savory keto recipes for every flavor palette.
Basic Chaffle Recipes
Savory Chaffle Recipes
Sweet Chaffle Recipes
Chaffle Cake Recipes
Get the Keto Chaffle Recipes eBook Cookbook today and say 'hello' to a new Keto meal idea!!
Here's a printable version of this Cap'N Crunch Cereal Chaffle Cake Recipe: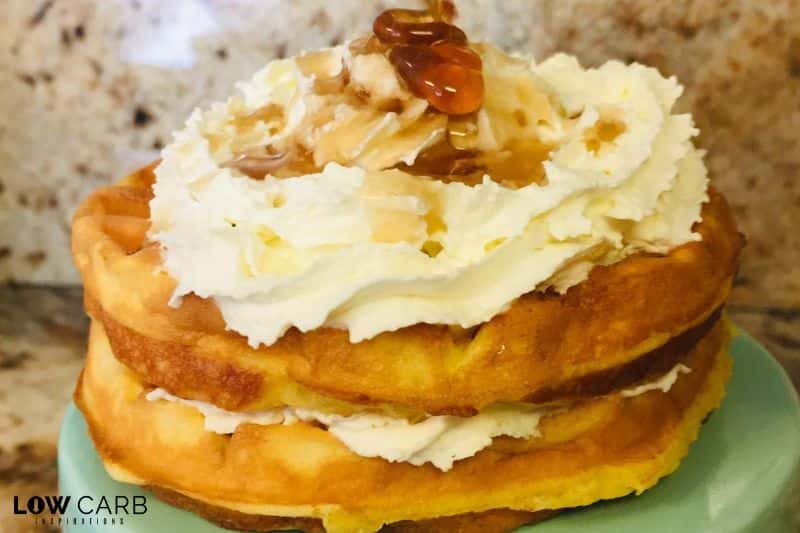 Ingredients
1

egg

2

tablespoons

almond flour

1/2

teaspoon

coconut flour

1

tablespoon

butter

melted

1

tablespoon

cream cheese

room temp

20

drops Captain Cereal flavoring

1/4

teaspoon

vanilla extract

1/4

teaspoon

baking powder

1

tablespoon

confectioners sweetener

1/8

teaspoon

xanthan gum
Instructions
Preheat the mini waffle maker.

Mix or blend all of the ingredients until smooth and creamy. Allow the batter to rest for a few minutes for the flour to absorb the liquid.

Add about 2 to 3 tablespoons of batter to your waffle maker and cook it for about 2 1/2 minutes.

Top with fresh whipped cream (I added 10 drops of Captain cereal flavorinand syrup! 😋