Low Carb Ground Beef Casserole Recipe
Do you have extra ground beef that you need to use up? If you are living the Keto lifestyle and need a recipe, then this Low Carb Ground Beef Casserole Recipe is for you. You can use fresh ground beef or you can use leftover ground beef to make this casserole.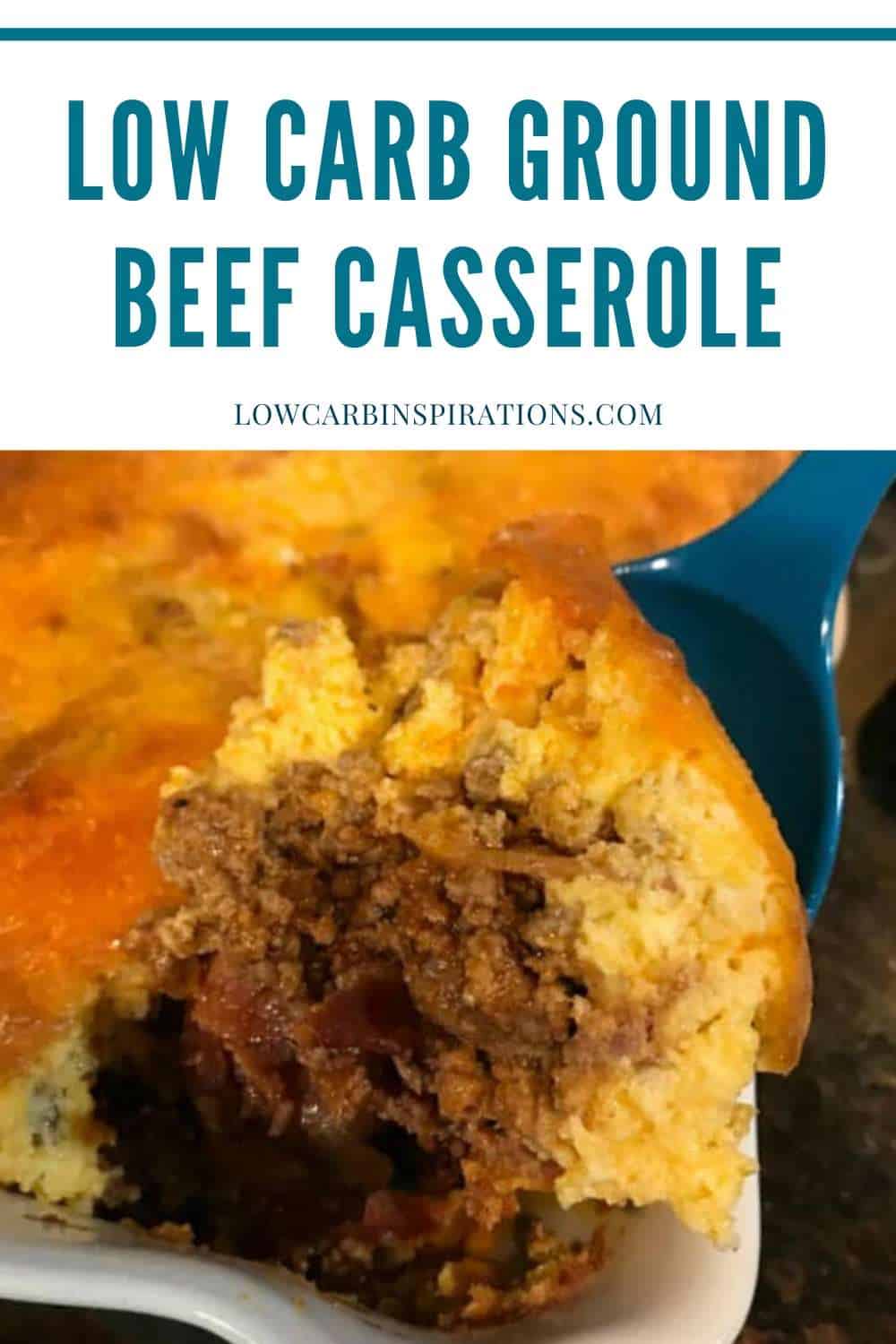 I'm excited to share the new Keto and Low Carb Beef Casserole Recipe with you!!! This recipe was a hit with the whole family!
I was on a mission to create a casserole dish! My mind was made up! Casseroles are a great way to use up extra food. Plus, it's an awesome way to stay on target and not eat too many carbs.
Low Carb Ground Beef Casserole Recipe Ingredients
2 pounds ground beef
1 tablespoon minced garlic
1 teaspoon onion powder
1/2 teaspoon pepper
10 strips of bacon (or so)
1 – 6 oz can of tomato paste
8 eggs
3 tablespoons of coconut flour
1 package (12 oz) sharp cheddar cheese (or any cheese you prefer)
1 cup of heavy cream
Low Carb Ground Beef Casserole Recipe Instructions:
The full instructions are listed in the printable recipe card below.
Other Equipment Needed
This recipe is perfect for a large group of people. It can easily be served to 12 people! One small serving is very filling!
Low Carb Ground Beef Casserole Recipe Nutrition
Serves 6
Calories 291, Total C 8.5g, Fiber 3.2g, Net C 5.3g, Sugars 2.5g, Fat 11.3g, Protein 38.3g
Here is a video we made to show you how to make this low carb casserole recipe.
New to Keto? Check out the Keto Starter Guide!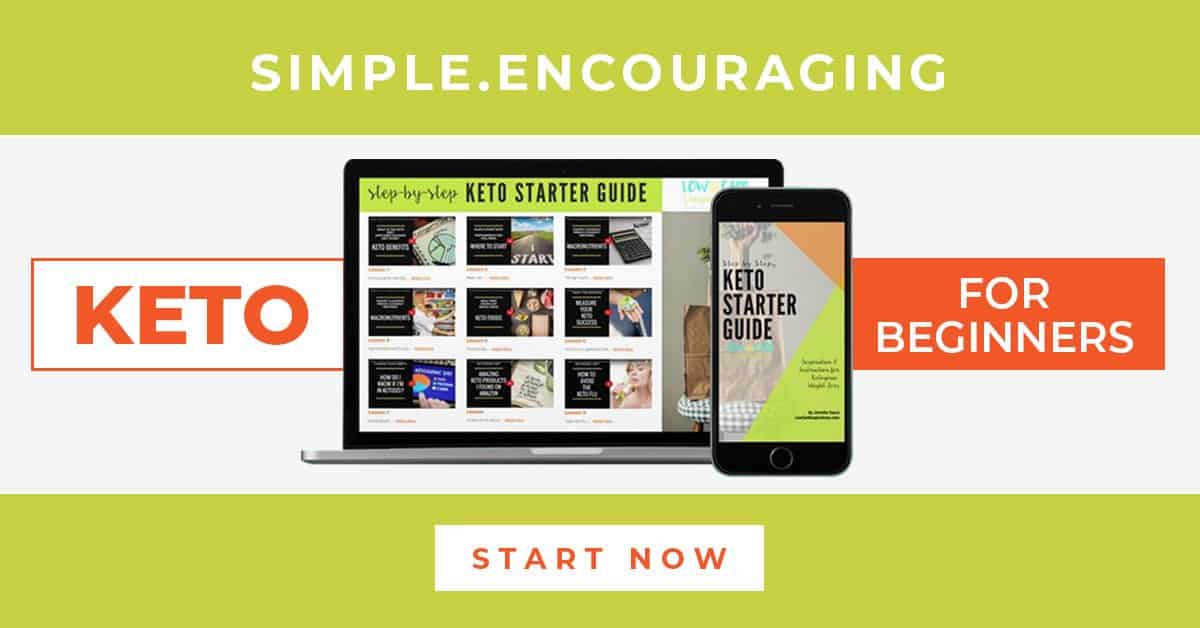 The Keto Starter Guide is an amazing resource as you get started on your keto/low carb journey. This guide has everything you need to get started in 9 simple video lessons and also includes workbooks with step by step instructions for beginners.
What's a macro and why do I count them?
How do I find the best recipes?
What is ketosis and how do I get my body there?
What fruits are allowed on a ketogenic diet?
Will I get "Keto Flu" and what do I do about it?
Get the Keto Starter Guide today!
Questions others have asked
What is Low Carb Ground Beef Casserole?
If you've ever tried a casserole, then you know how delicious it can be. A low carb ground beef casserole isn't anything fancy. It has ground beef, spices, and lots of cheese.
You will make lots of food, which means you can have plenty of leftovers. You can put the leftovers in the fridge or freeze them for later.
Can I Use Leftover Beef for Low Carb Ground Beef Casserole?
There may be a time after you've cooked, that you have a lot of ground beef leftover. Ground beef is very good when you put it into a casserole. The taste is great and you don't waste any food. I don't know about you, but food can be expensive, so it's nice when I can use up what I have.
How to Store Low Carb Ground Beef Casserole
After you've made this recipe, you don't want it to go to waste. I like to stock up on airtight containers for the fridge. When you place something like this in the fridge, you want to make sure it has reached room temperature first.
You don't want the food growing bacteria of any kind. You also want it to be an airtight container, so air and bacteria can't get into the food.
Here are a few photos we took while making this amazing recipe.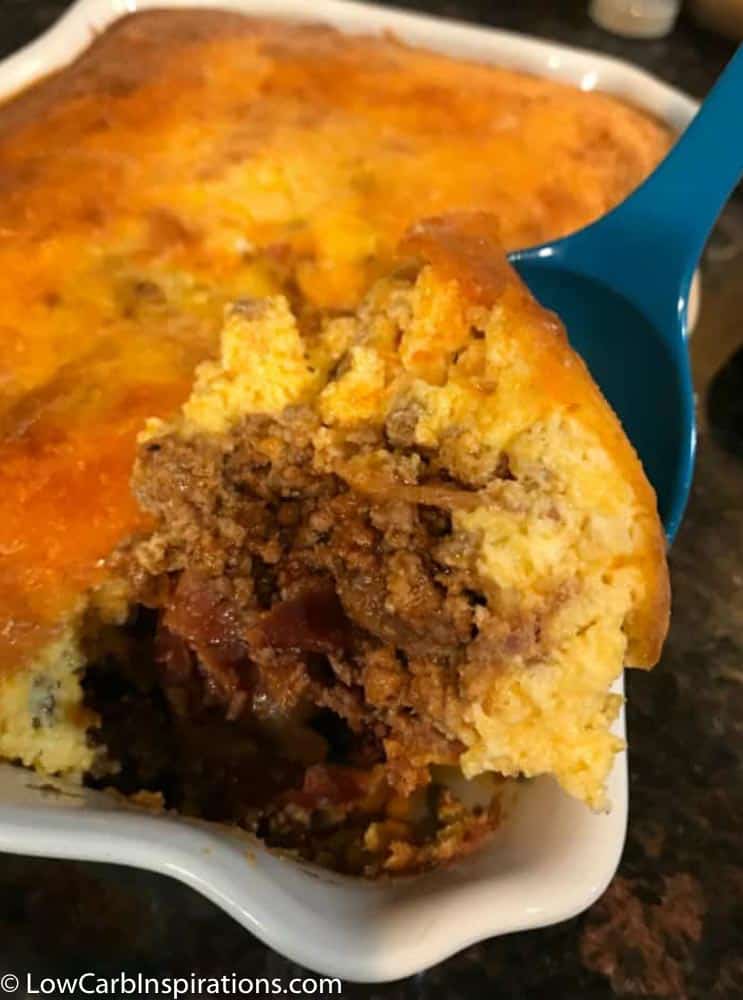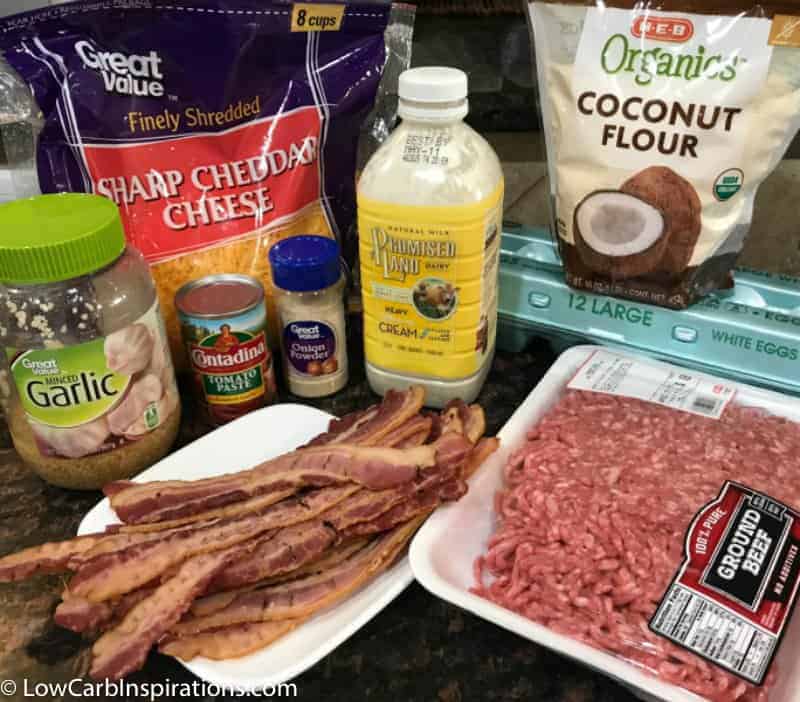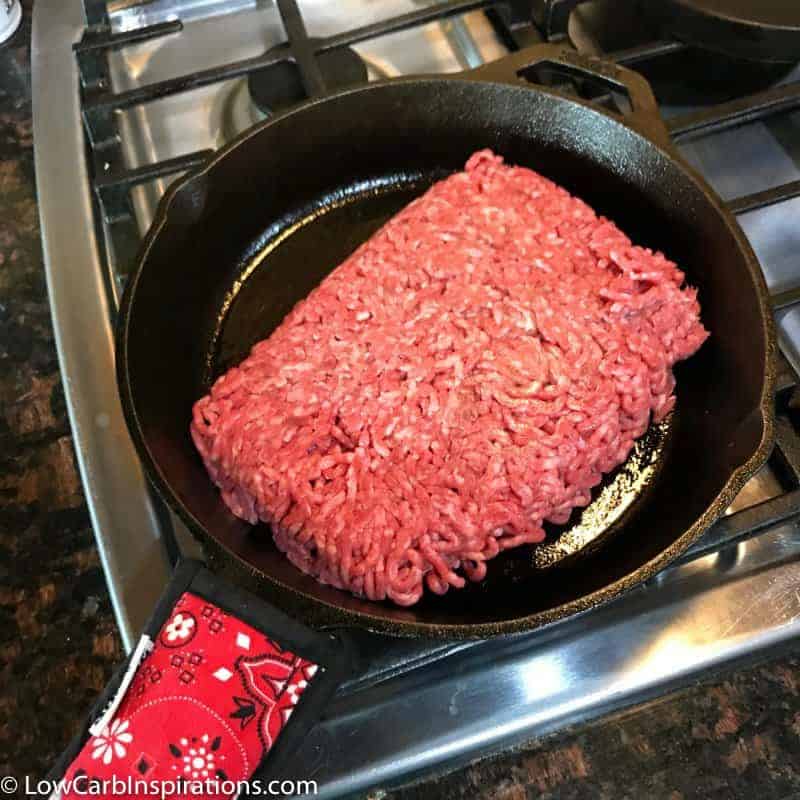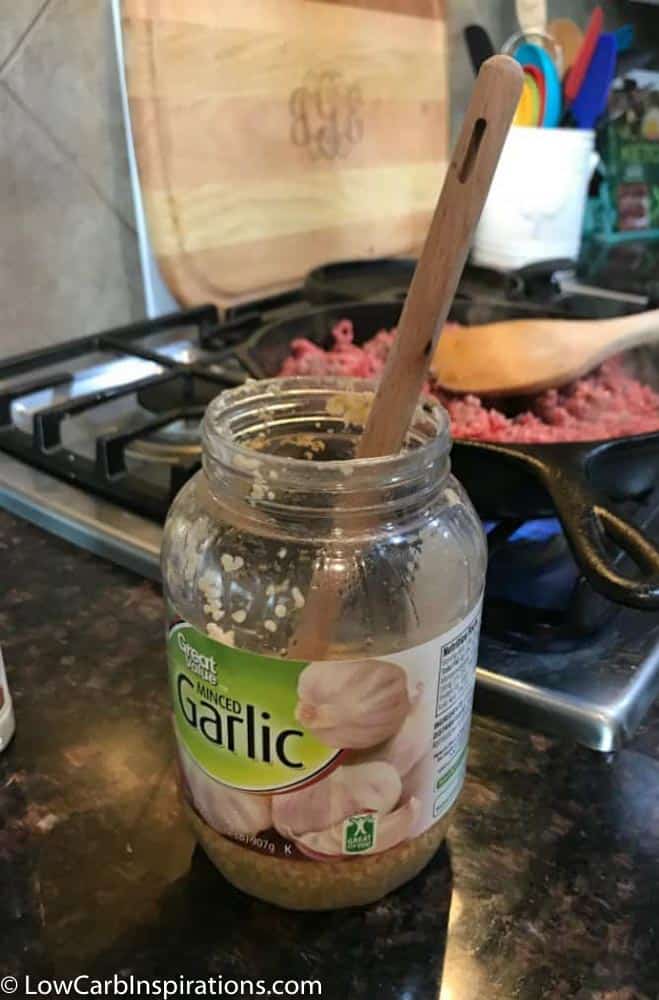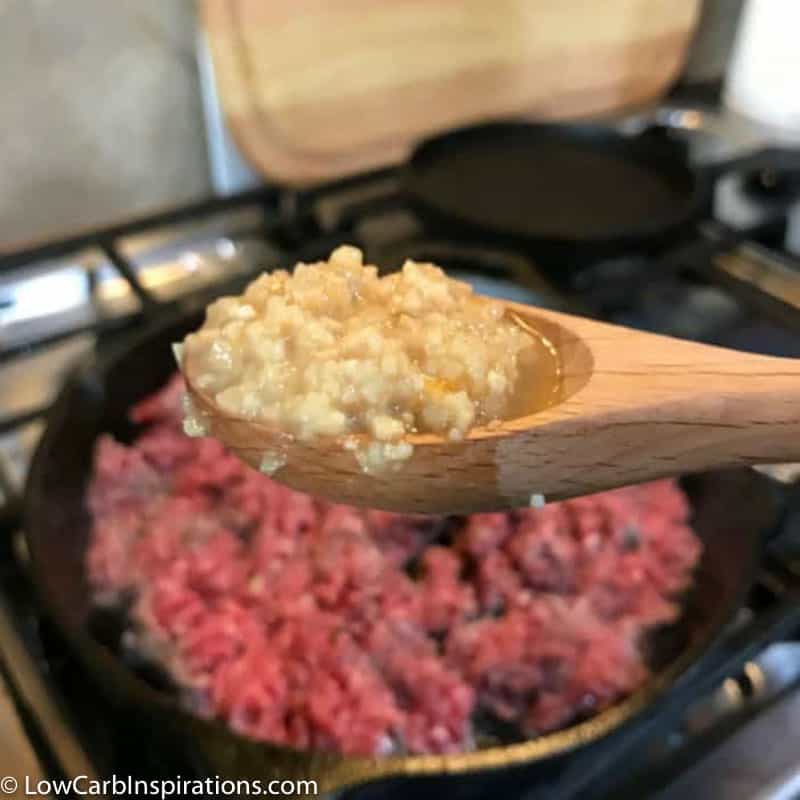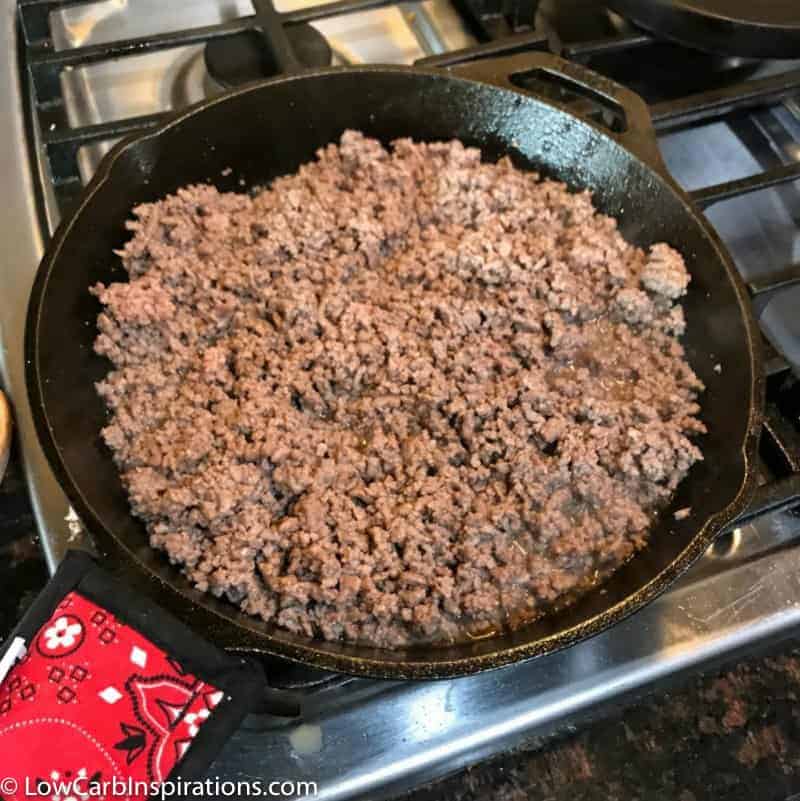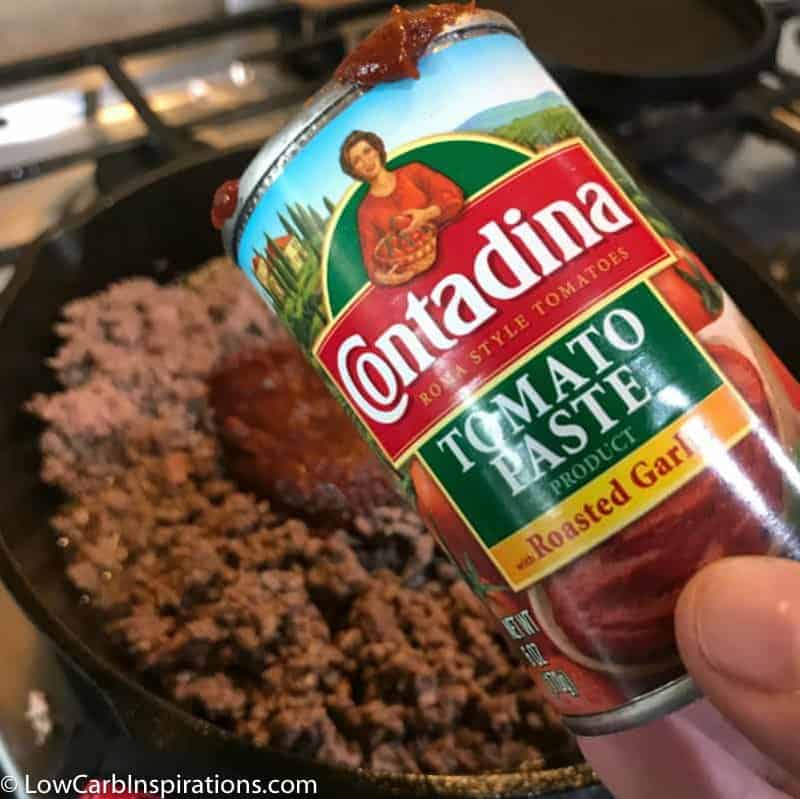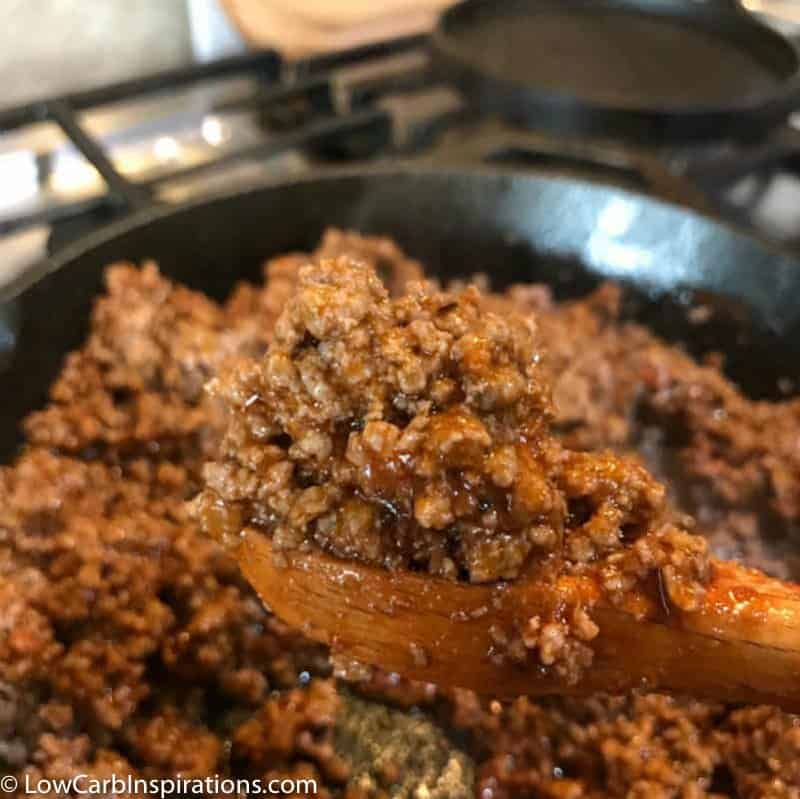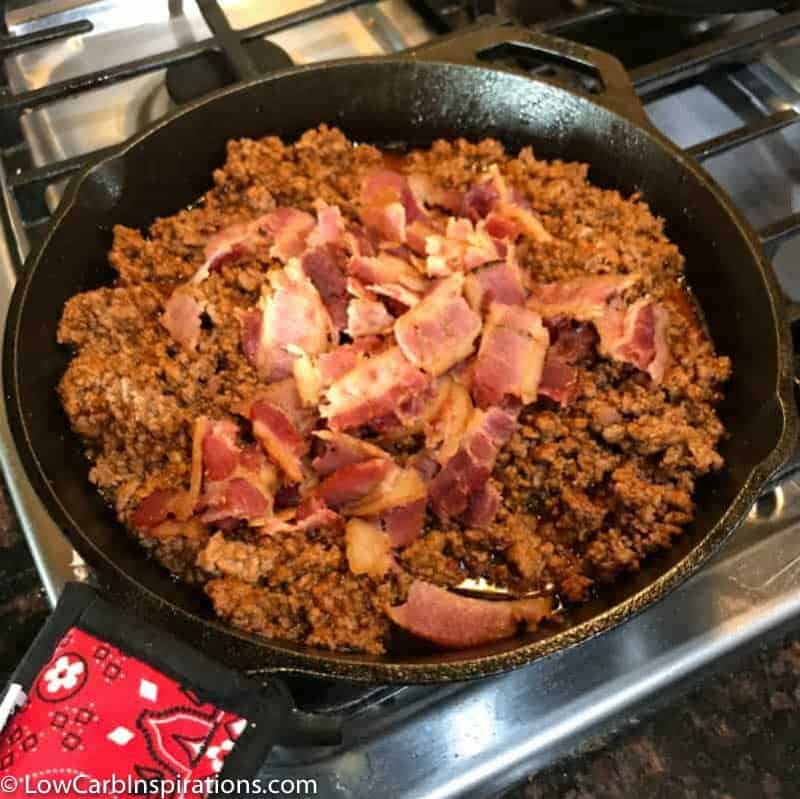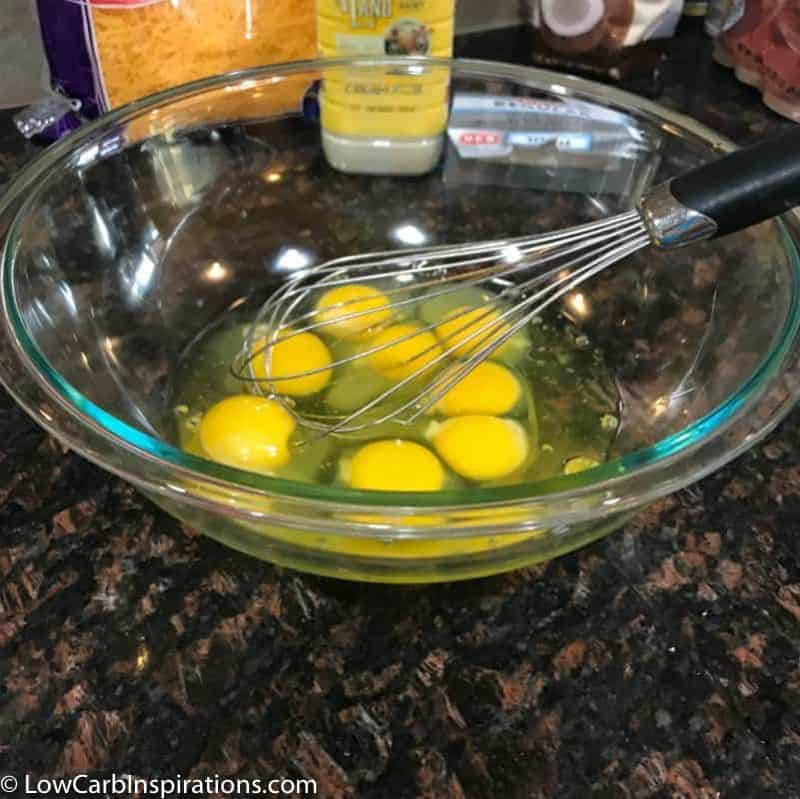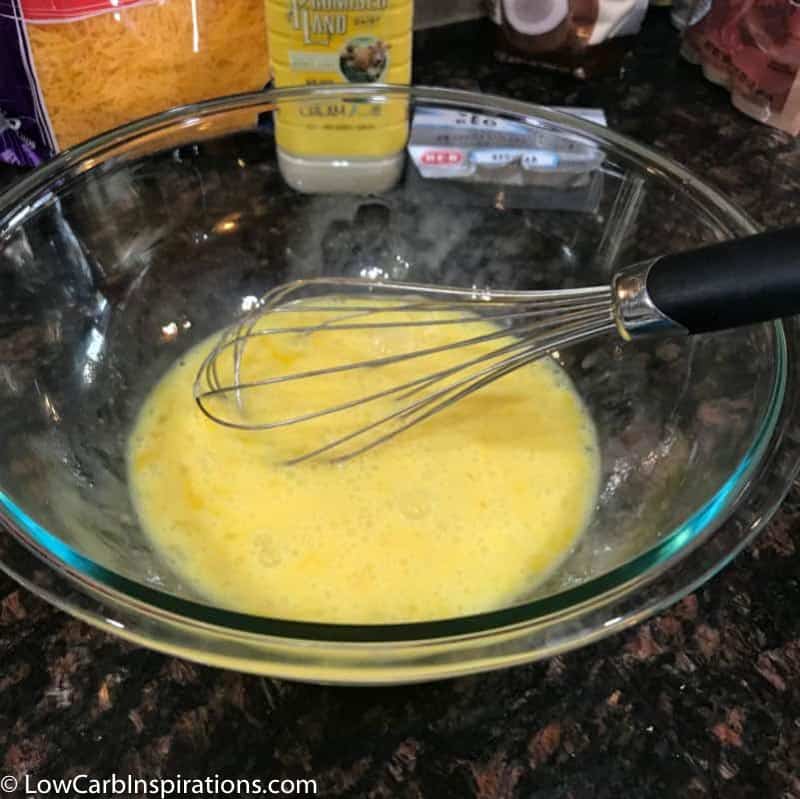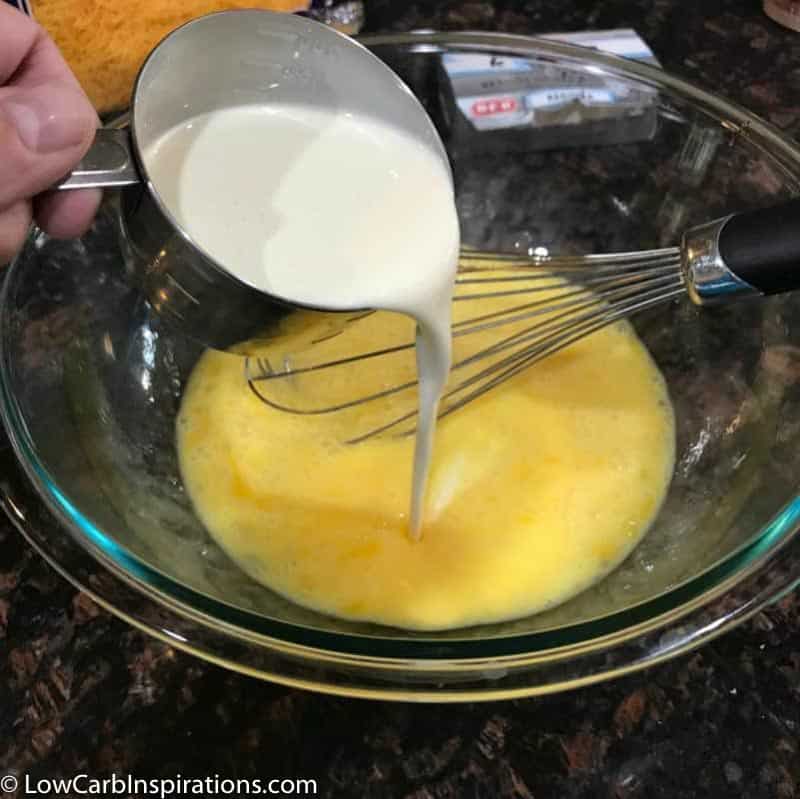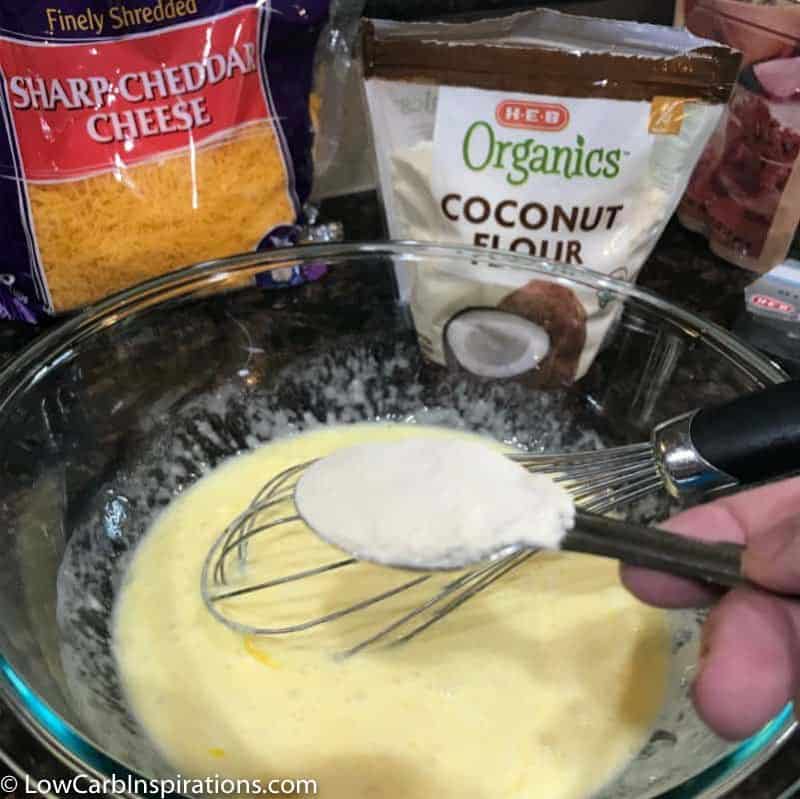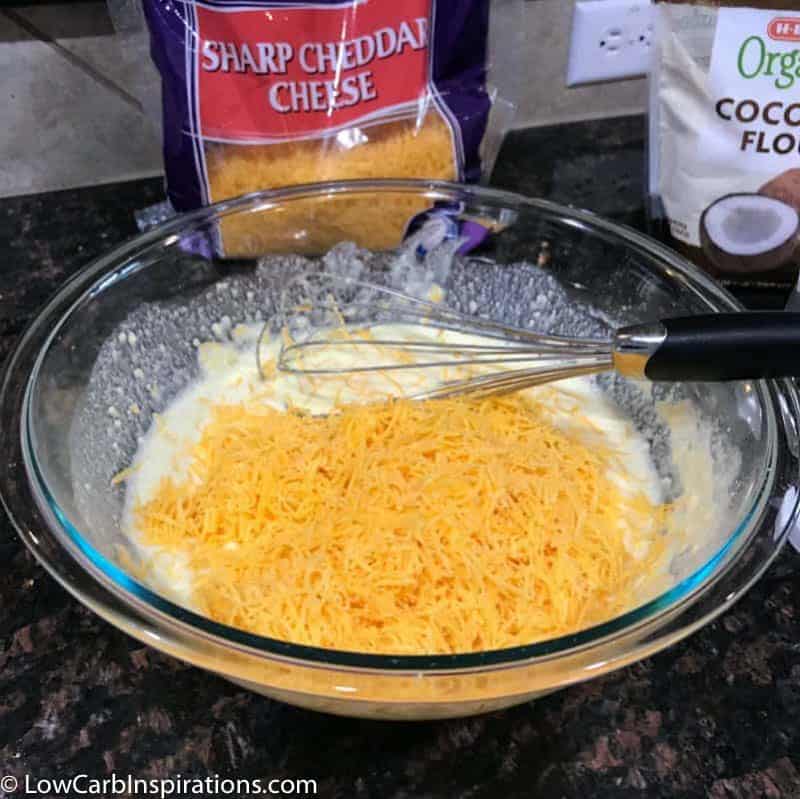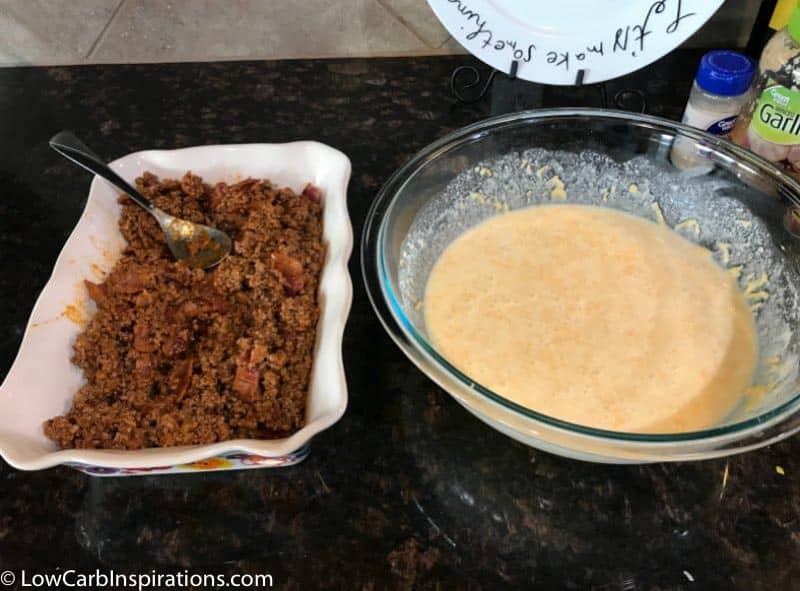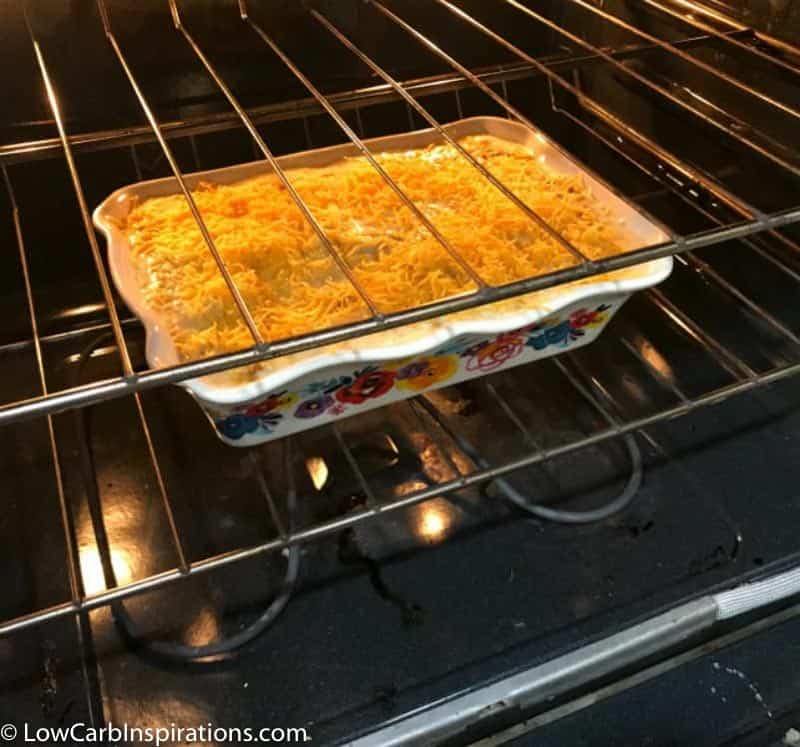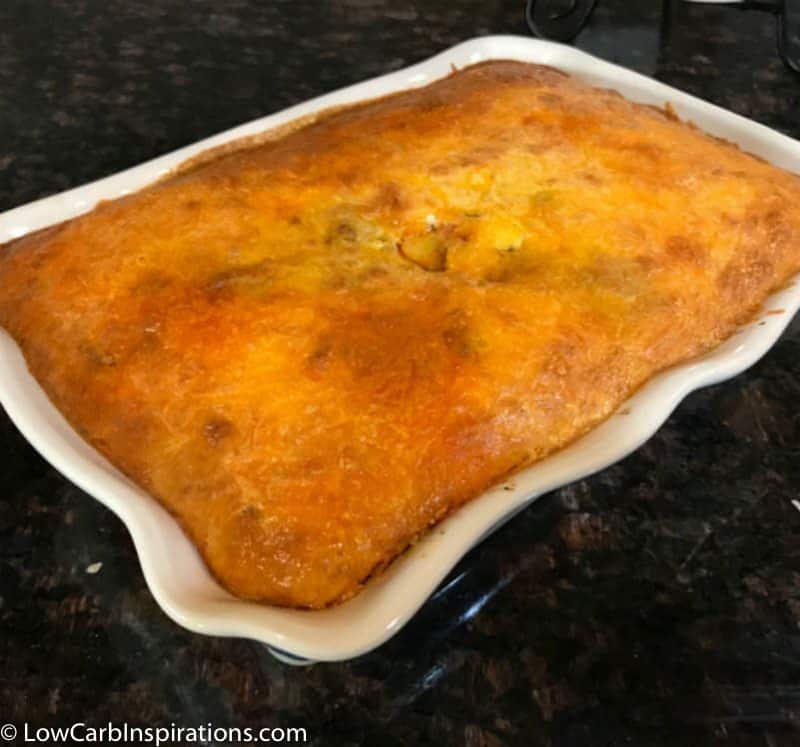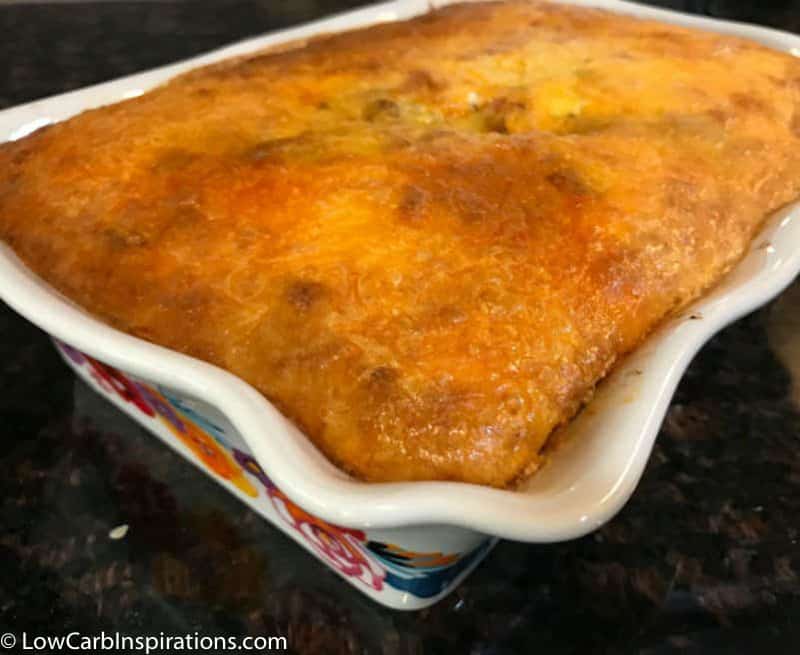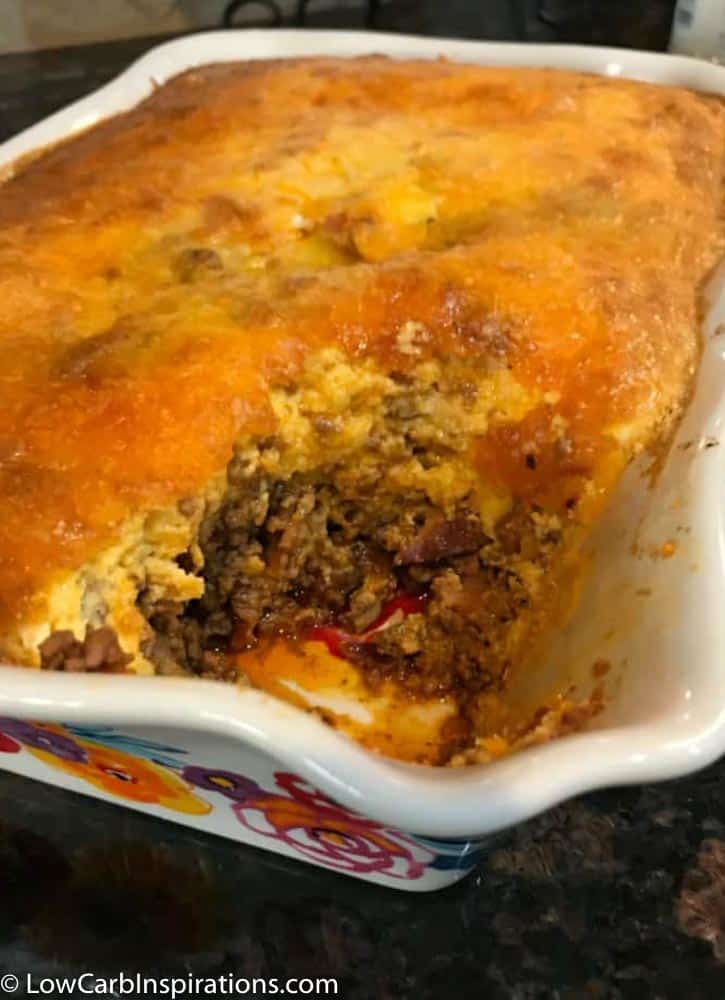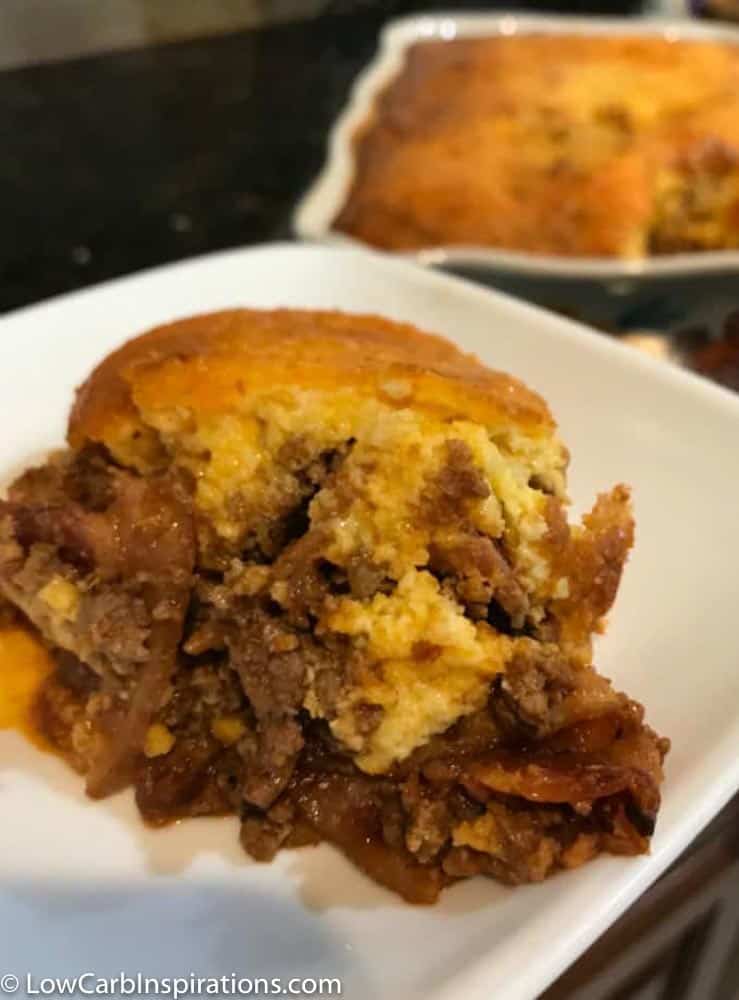 Don't forget to pin this for later!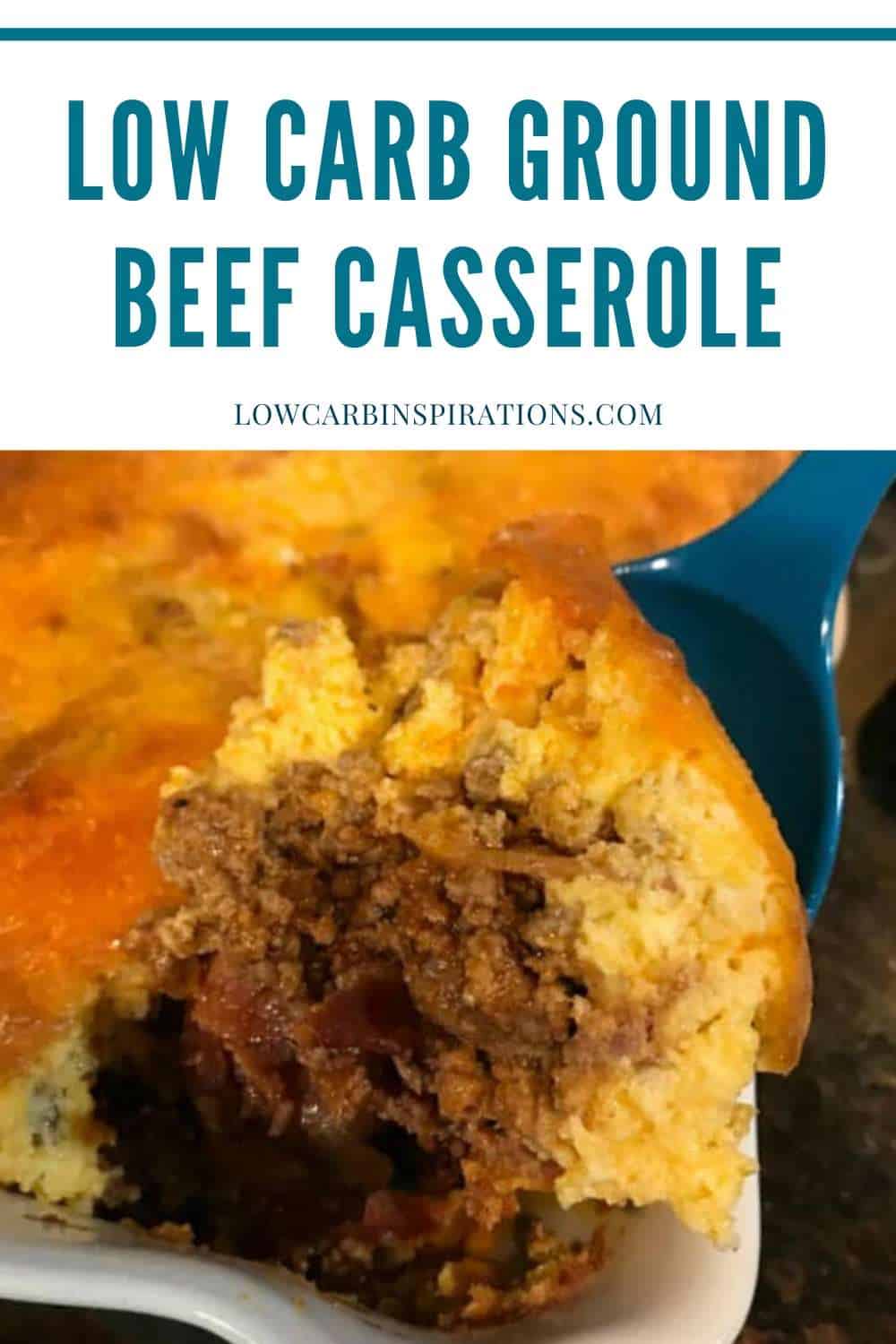 Here's a printable version of this low carb casserole recipe: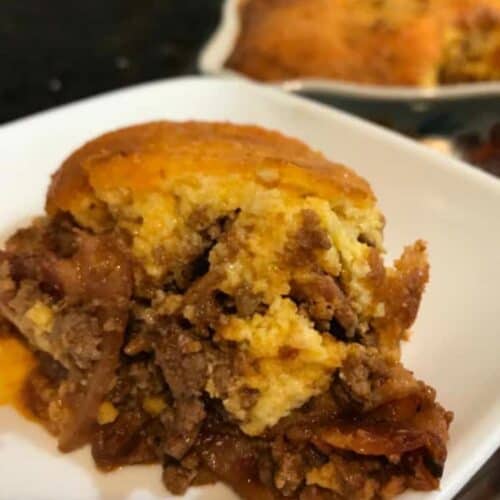 Low Carb Ground Beef Casserole Recipe
Easy and hearty keto friendly casserole!
Ingredients
2

pounds

ground beef

1

tablespoon

minced garlic

1

teaspoon

onion powder

1/2

teaspoon

pepper

10

strips of bacon

or so

1 - 6

oz

can of tomato paste

8

eggs

3

tablespoons

of coconut flour

1

package

12 oz sharp cheddar cheese (or any cheese you prefer)

1

cup

of heavy cream
Instructions
Start by cooking the hamburger meat first.  Be sure to add the minced garlic and onion powder while you are frying it.  This will give the ground beef a good amount of flavor.

Once the ground beef is fully cooked, drain the fat.

Add the bacon crumbles to the mixture.

Then add the small 6 oz can of tomato paste to the meat.  Mix it thoroughly.

In a separate bowl, combine the eggs, 6 oz of cheese, 1 cup of heavy cream and 3 tablespoons of coconut flour.

By this time the ground beef mixture should have cooled down some.

Add the ground beef mixture to the egg mixture and mix it till it's well combined.  (the first time I made this recipe layered the ground beef and put the mixture over the top.  You can do it this way but I like it mixed a little better.)

I sprayed my casserole dish with non-stick cooking spray and filled it with my casserole mixture.

Top the casserole with the remaining 2 oz of shredded cheese and put it in the oven.

I used my favorite Pioneer Woman casserole dishes.  I used the small casserole pan that measures 11.75 in x 8.25 in x 2.5 in with a depth.  This recipe filled it all the way to the top.  The size of your pan will determine the cooking time.  This size pan took about 40 minutes to cook.  You will know when the casserole is done by sticking a knife in the center of the mixture.  If the knife comes out clean, then the center of the casserole is completely cooked.  If it doesn't, it needs more time.

If I would have used a larger casserole dish, I probably would only have to cook this casserole for about 30 to 35 minutes.  Just keep the cooking time in mind when you choose the size of your dish.
Nutrition
Serving:
1
serving
|
Calories:
291
|
Carbohydrates:
8.5
g
|
Protein:
38.3
g
|
Fat:
11.3
g
|
Fiber:
3.2
g
|
Sugar:
2.5
g
Nutrition facts are provided as a courtesy. Have a question about our calculations or why you got a different result? Please read our
nutrition policy.
More Low Carb/Keto Casserole Recipes to Try