How to Clean a Blackstone Grill
Have you recently invested in a Blackstone griddle? If so, you probably want to know what you need to do to clean it.
Taking the proper steps to clean the grill is the best way for you to keep it looking its best and functioning as it should. If you want to know exactly how to clean a Blackstone grill, check out these helpful tips.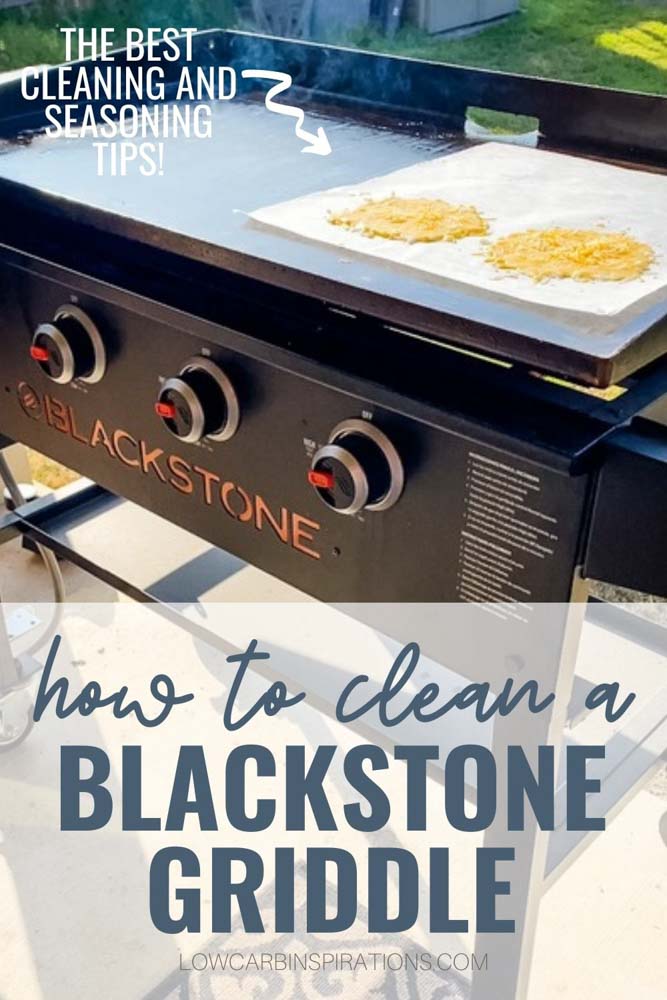 How to Clean a Blackstone Grill
Wait Until Your Griddle is No Longer Hot
Unless you have a lot of food stuck to the griddle, wait until it is no longer hot to start the cleaning process. If you attempt to clean the grill while still scorching, you could burn your hands and deal with an excessive amount of smoke.
The length of time it takes for the griddle to cool down depends on how long you were using it, but you should expect it to feel cool to the touch after about an hour of using it.
Use a Scraper Tool to Remove Debris
Use the heavy-duty scraper tool to remove food that gets stuck to your griddle. When you are using the scraper tool, you need to handle it carefully. You do not want to press down too hard and potentially scratch the griddle.
When you attempt to remove food debris that gets stuck to your griddle, carefully slide the scraper tool underneath the debris, lifting it directly from the surface.
Wipe the device with a paper towel before attempting to remove any other stuck food particles from the grill. It should only take a few minutes to remove the debris with the scraper tool.
Apply a Scouring Pad to the Surface for Difficult Areas
Blackstone offers a cleaning kit that is worth purchasing to use for cleaning purposes. The kit comes with a convenient scouring pad that makes cleanup even more effortless.
There are two ways to hold the scouring pads while rubbing the surface of your griddle. You can keep the scouring pads in your hands and gently begin rubbing the griddle to remove any dirt and debris.
If you can still feel a bit of warmth coming from the grill, you may prefer holding the scouring pad with tongs to keep your hands protected. No matter which method you choose, the scouring pad will do an excellent job of lifting any unwanted food debris from your grill.
Pour Hot Water Over the Grill
After removing the stuck debris using scouring pads and scraper tools, you may then want to rinse the grill off with water. Use a container full of hot water and carefully pour it over the grill. It will begin washing away anything else that was on your grill.
Once you pour the water to the grill, grab some paper towels. You will need to wipe it dry to remove the excess water from the surface and wipe away any of the dirt. This is an important step when you are learning how to clean a Blackstone grill.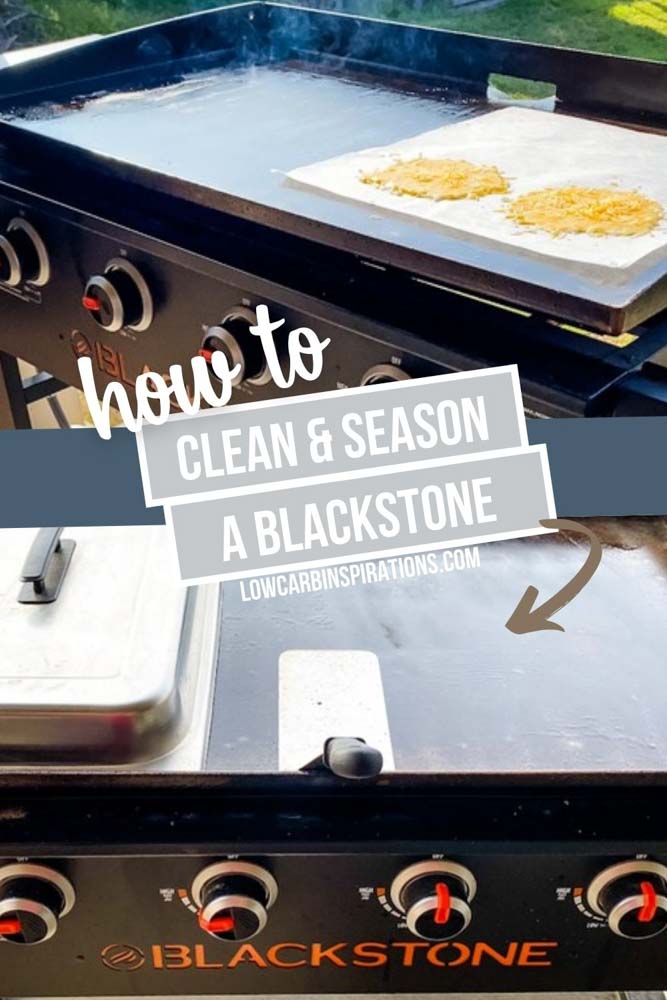 How to Season the Blackstone Griddle After Buying It
Not only is it good to know how to clean a Blackstone grill, but it is equally as important to know how to season it before you use it. After purchasing the griddle, the first thing you need to do is wash it with soap and water. It is the only time that you will use soap on your Blackstone griddle.
Start the Seasoning Process
Once you have washed it with soap and water, it is time to start the seasoning process. People enjoy seasoning their Blackstone grills because it contributes to the taste of each meal they will make. Start by turning the griddle on and allowing it to get hot. You will know that it is getting hot when you start to see some brown marks on it. The process typically takes 10-15 minutes.
Choose an Oil
Once it starts getting hot, turn it off and use a paper towel to apply oil to the griddle. It does not matter which type of oil you choose to use. Some people use vegetable oil, but you can also use canola oil, shortening, or even Blackstone conditioner.
Allow the Griddle to Get Hot
Turn the heat back on and allow your griddle to get hot again. Consider leaving it on for at least 30 minutes. You will notice it starts to smoke. Continue this process of adding oil and heating your griddle at least three more times to season it thoroughly.
If you just purchased a Blackstone, it helps to know how to season it and keep it clean. If you follow these tips, you can keep your griddle in excellent condition for years to come. What tips would you add for how to clean a Blackstone grill?
Be sure to pin this for later!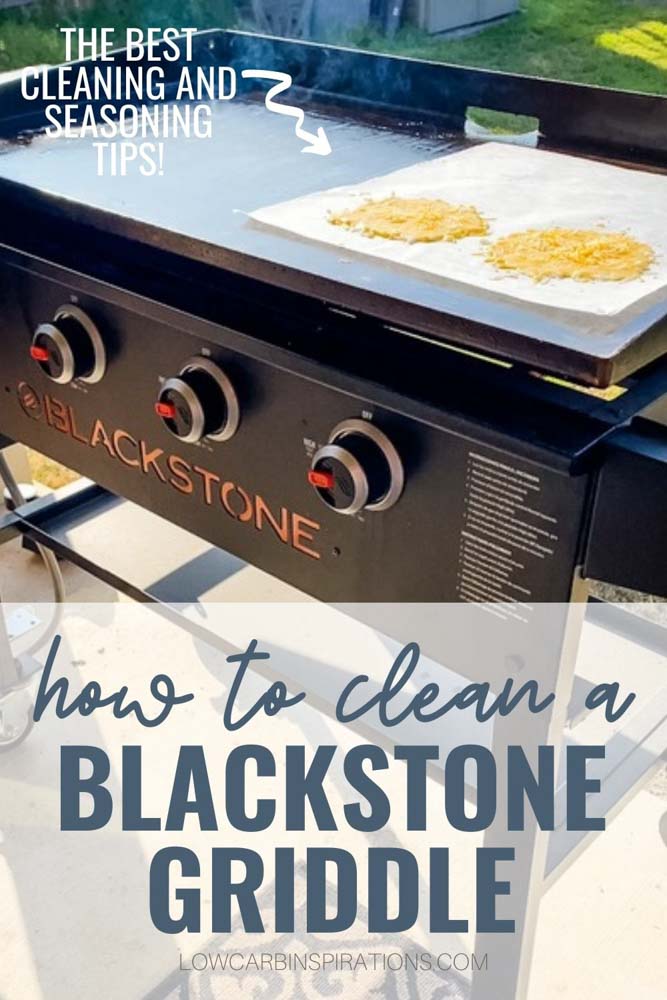 More Keto/Low Carb Blackstone Griddle Recipes to Try