4 Ways to Make Keto Dalgona Whipped Coffee
If you haven't tried a Dalgona Whipped Coffee recipe yet, you are missing out! This delicious trending recipe is a must-try! We have tried it and love it so much that we created 4 amazing ways to enjoy whipped coffee.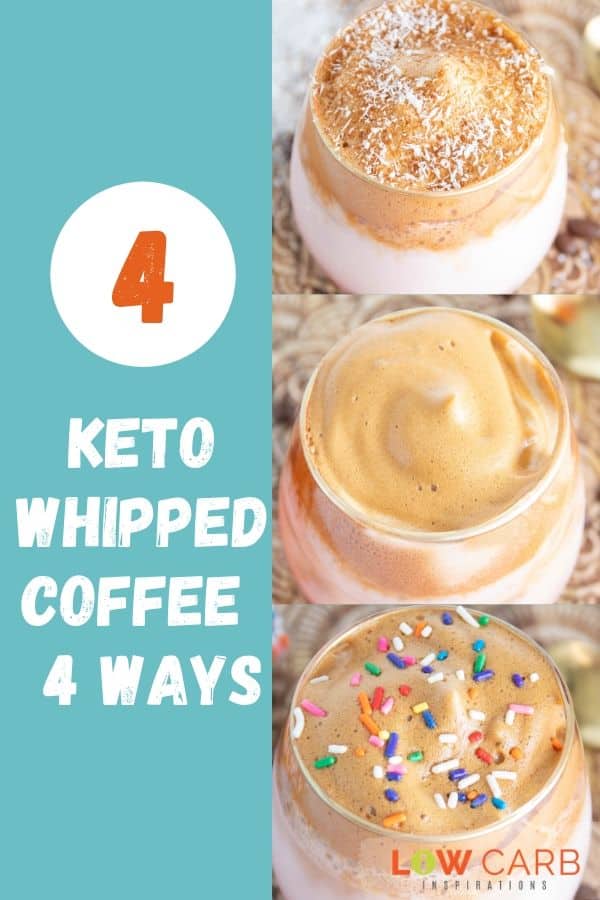 Before we get to the 4 ways you can enjoy this frothy coffee recipe, here are a few questions others have asked.
Can you use decaf instant coffee to make this whipped coffee?
Yes! The instructions are exactly the same.
Can you make this whipped coffee ahead of time?
Yes, you betcha! But be sure to keep it in a sealed container in the refrigerator. If it becomes too watery or loses its peaks from the frothiness, you can simply add it to the blender again.
What are the other names they call this whipped coffee?
I've heard this coffee called:
whipped coffee
cloud coffee
frothy coffee
frappe coffee
beaten coffee
Dalgona coffee
Why is my whipped coffee not working?
If your whipped coffee is not working, I would guess you need to have a bit of patience and time to whip the coffee at a higher speed and more time.
What type of instant coffee did you use in this recipe:
I used Nescafe Clasico instant coffee.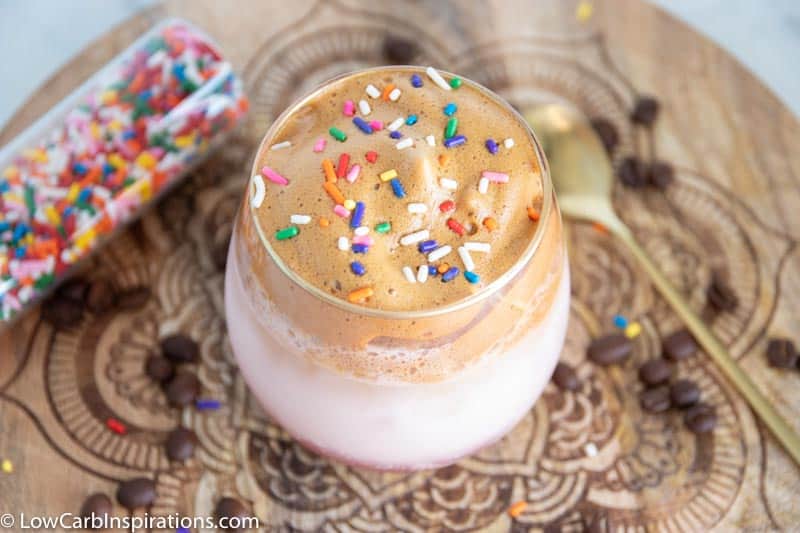 Keto Birthday Cake Dalgona Whipped Coffee Recipe Ingredients
Now…let's get to these delicious whipped cloud coffee recipes! You won't regret making these!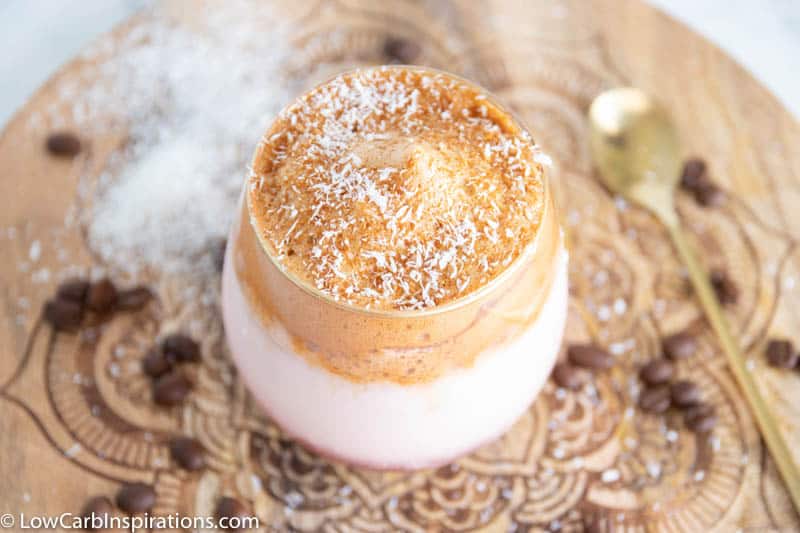 Coconut Dalgona Whipped Coffee Recipe Ingredients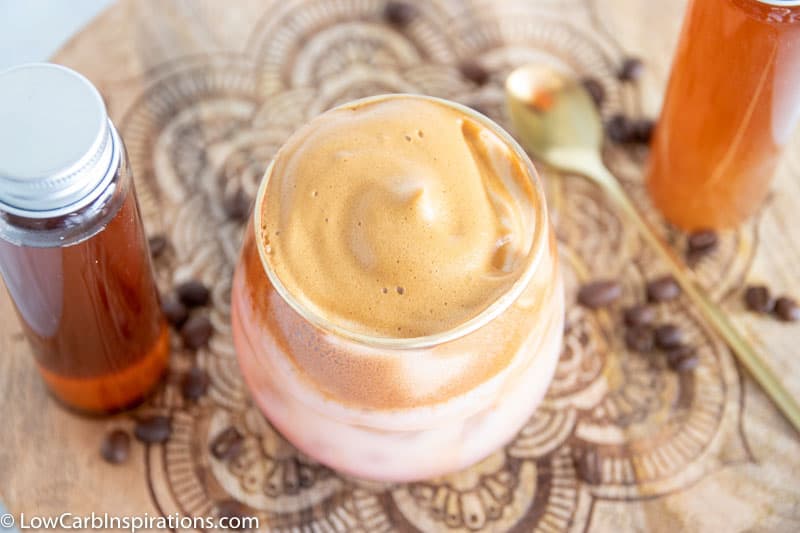 Maple Dalgona Whipped Coffee Recipe Ingredients
And last…but certainly not least!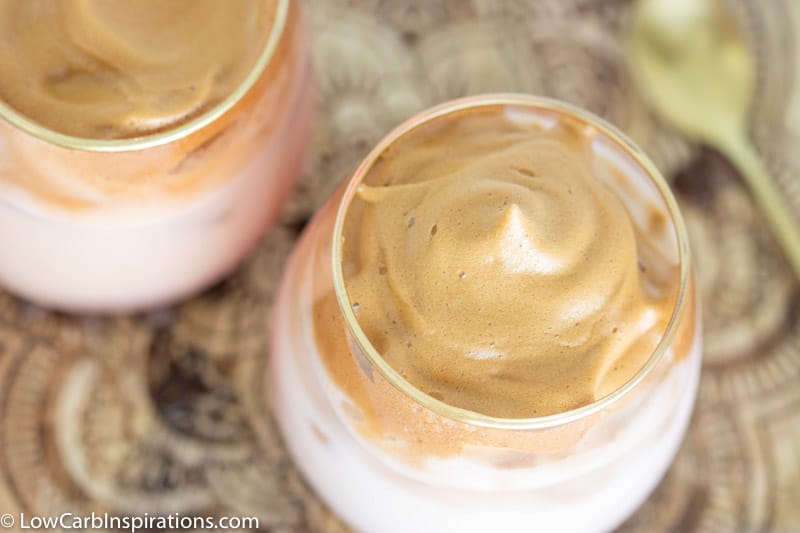 Traditional Dalgona Whipped Coffee
Less Bitter Blend
Very Light Blend
Keto Dalgona Whipped Coffee Recipe Instructions
The full instructions are listed in the printable recipe card below.
Best Tools to Make Whipped Coffee
Mason jar or bottle with a lid
Fork
Keto Dalgona Whipped Coffee Recipe Nutrition
Serves 2
Calories 14, Total C 2.9g, Fiber 0g, Net C 2.9g, Sugars 0.6g, Fat 0g, Protein 0.4g
Here is a video we made to show you how to make this Keto Cloud Coffee recipe.
New to Keto? Check out the Keto Starter Guide!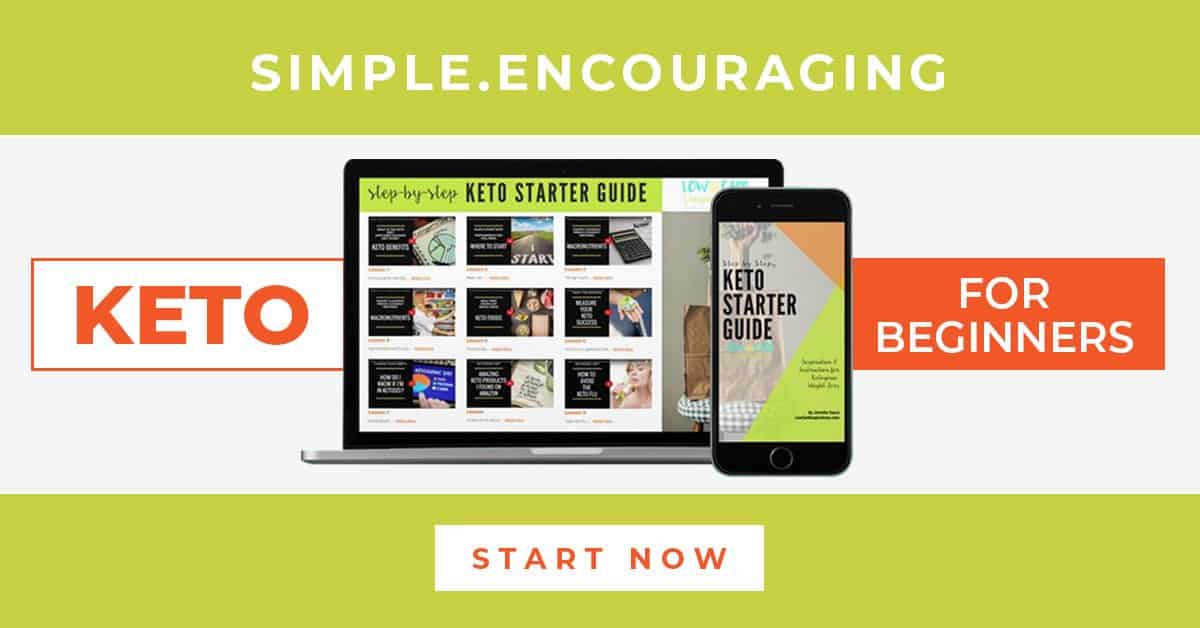 The Keto Starter Guide is an amazing resource as you get started on your keto/low carb journey. This guide has everything you need to get started in 9 simple video lessons and also includes workbooks with step by step instructions for beginners.
What's a macro and why do I count them?
How do I find the best recipes?
What is ketosis and how do I get my body there?
What fruits are allowed on a ketogenic diet?
Will I get "Keto Flu" and what do I do about it?
Get the Keto Starter Guide today!
Here are a few photos we took while making this amazing recipe.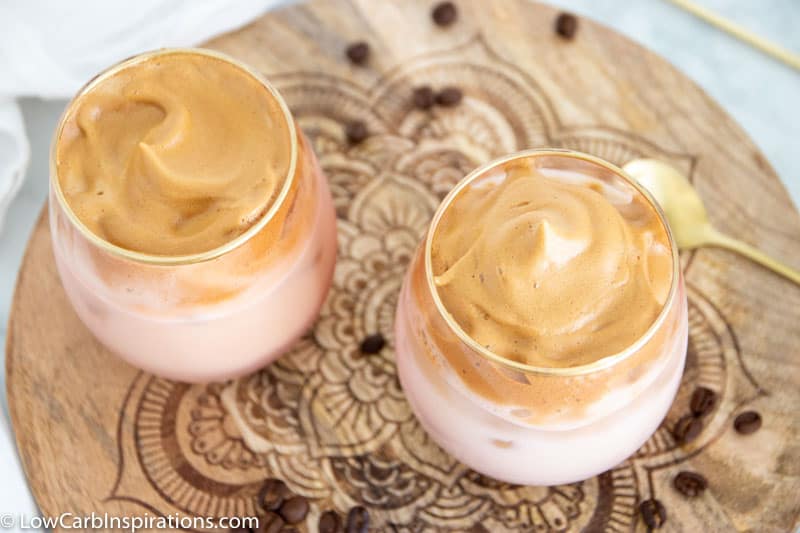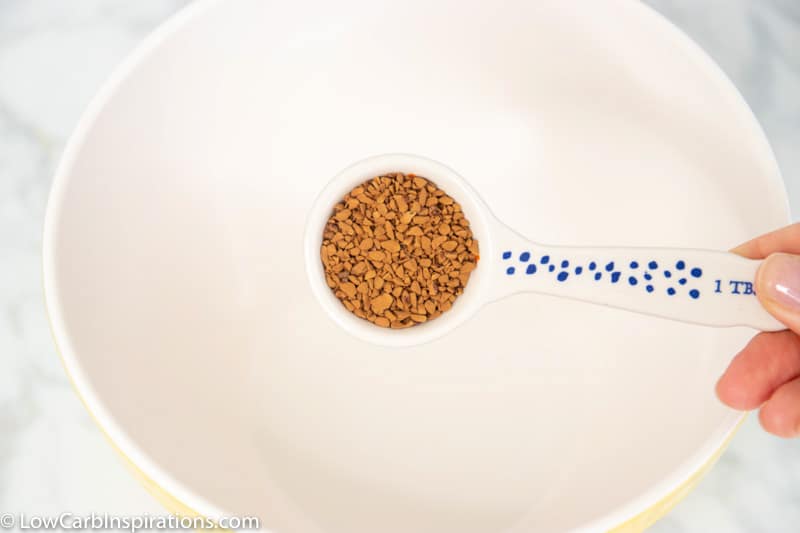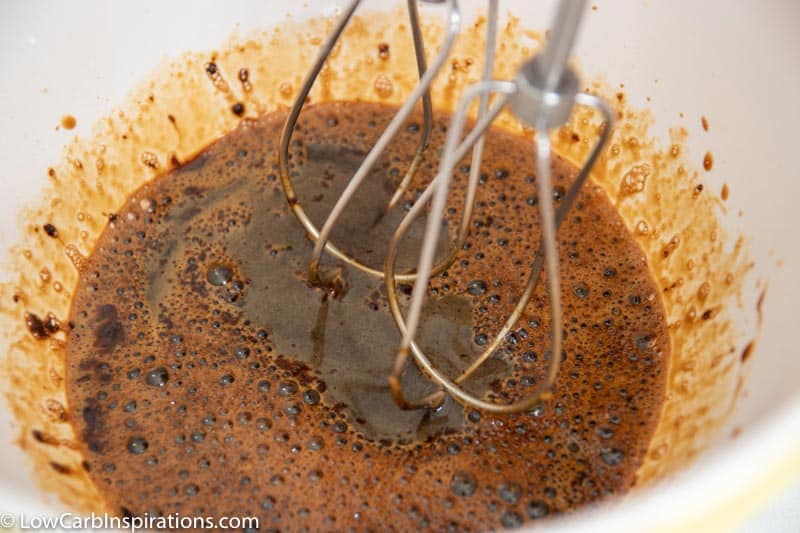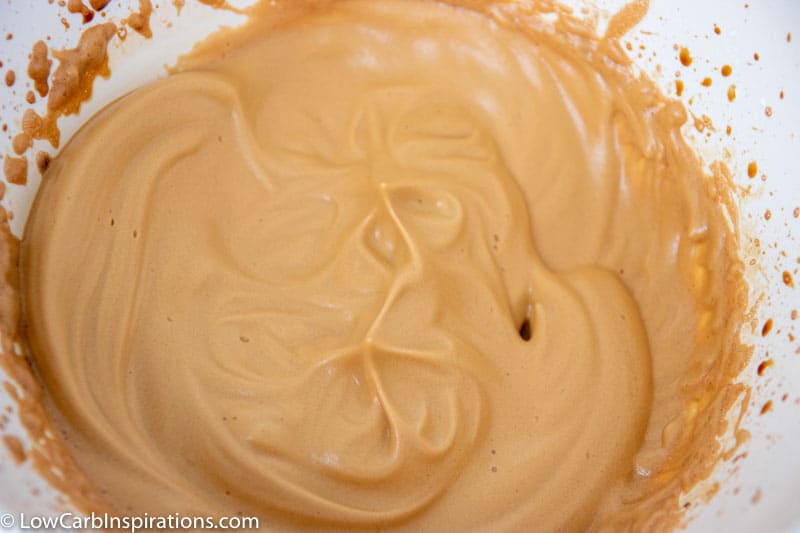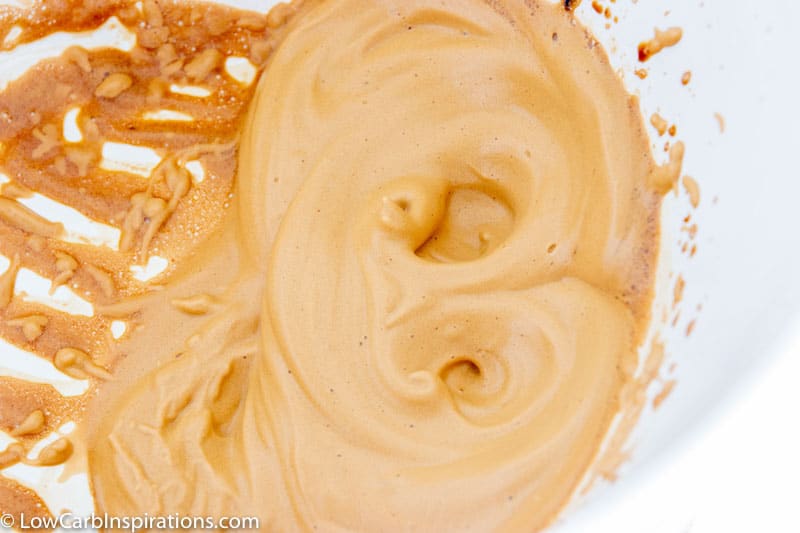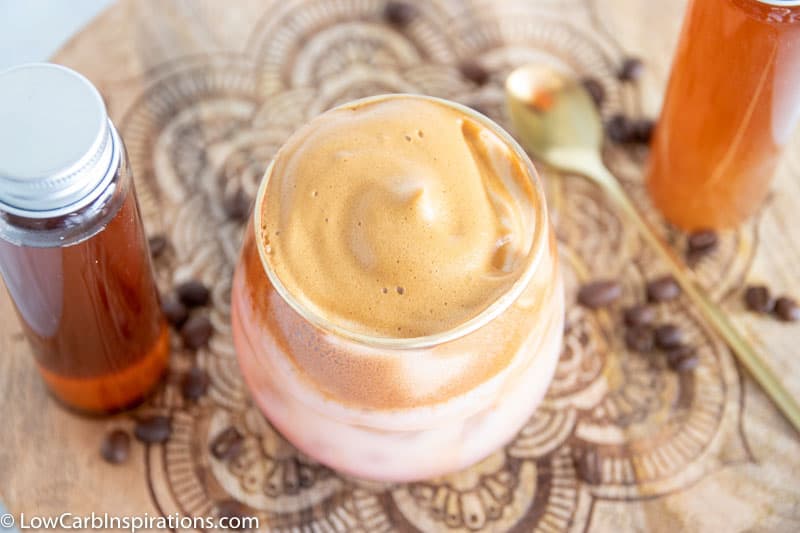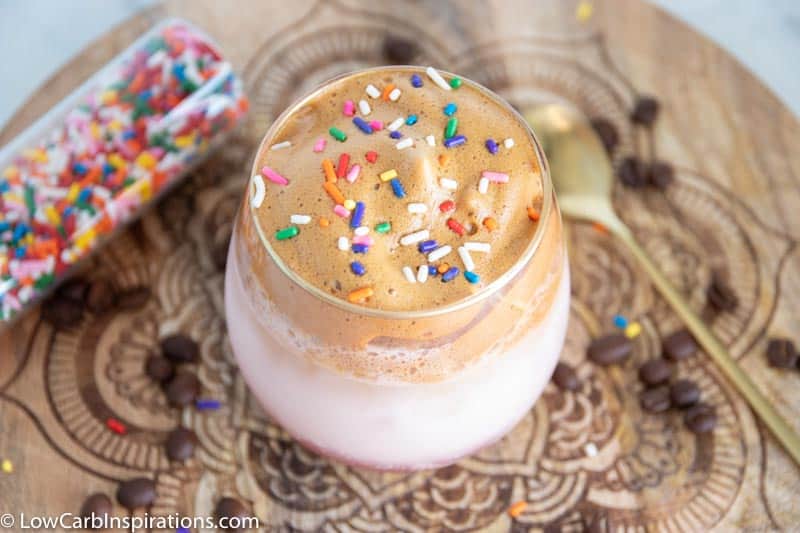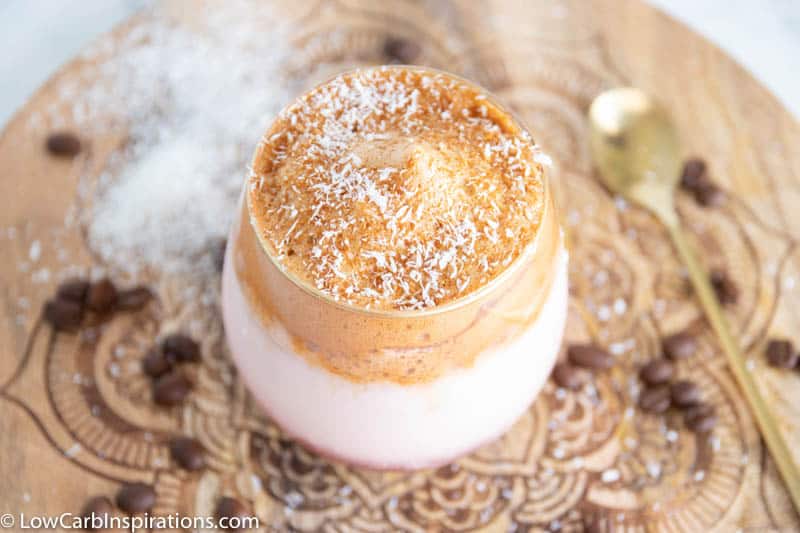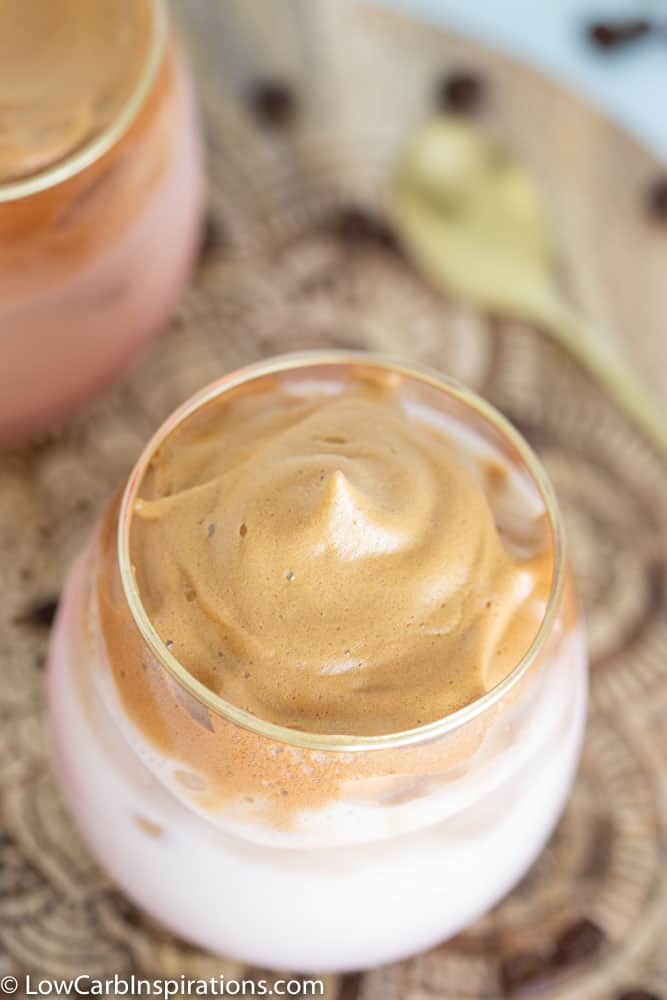 Don't forget to pin this for later!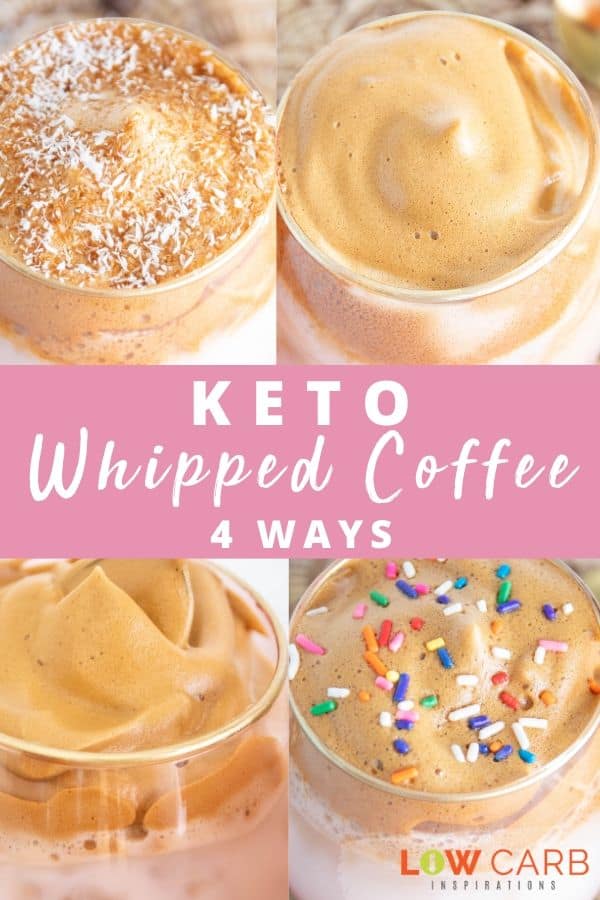 Here's a printable version of this Keto Cloud Recipe: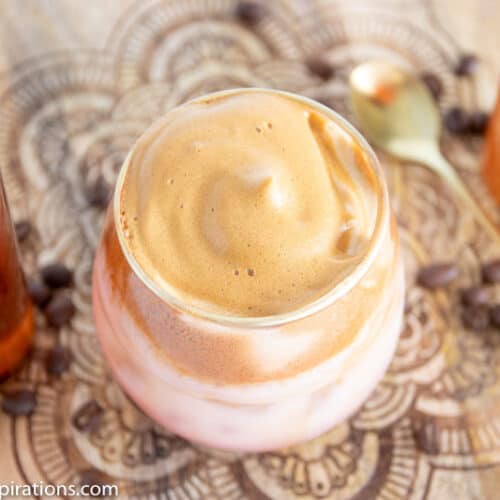 4 Ways to Make Keto Dalgona Whipped Coffee
Have you tried dalgona whipped coffee yet? If not, you are in for a treat and going to love these 4 ways to make it!
Ingredients
Instructions
Combine the instant coffee, monk fruit, vanilla, salt, and hot water. Mix it until frothy and forms peaks. This may take anywhere from 3 to 5 minutes depending on your mixing tool.

Pour a keto-friendly hot or cold milk (unsweet coconut milk, cashew milk, or almond milk) into a glass leaving room at the top for the whipped coffee.

Add the whipped coffee on top of the keto-friendly milk of your choice.

Enjoy!
How to Serve Dalgana Coffee
Serve with iced coconut milk or almond milk about 8 ounces filled in the cup but be sure to leave enough room for the whipped coffee on top.

Serve it hot! Warm the milk/cream in the microwave. I personally like to add a tablespoon of heavy cream to give it a thicker consistency. You can even add a drop or two of liquid sweetener to your milk choice too. Then top with the whipped coffee.
Nutrition
Serving:
1
serving
|
Calories:
14
|
Carbohydrates:
2.9
g
|
Protein:
0.4
g
|
Sugar:
0.6
g
Nutrition facts are provided as a courtesy. Have a question about our calculations or why you got a different result? Please read our
nutrition policy.
More Low Carb/Keto Drink Recipes to Try