DIY Keto Electrolyte Drink Recipe
Are you looking for something delicious to use after a workout? Maybe you're sick? This DIY Keto Electrolyte Drink recipe is awesome on so many levels! You can make it right from the comfort of your own home and enjoy it! It's easy to make and very inexpensive.
Whether you are sick or just trying to balance things in your body, an electrolyte drink can do amazing things! Keep reading to discover more about this Homemade Keto Electrolyte Drink Recipe.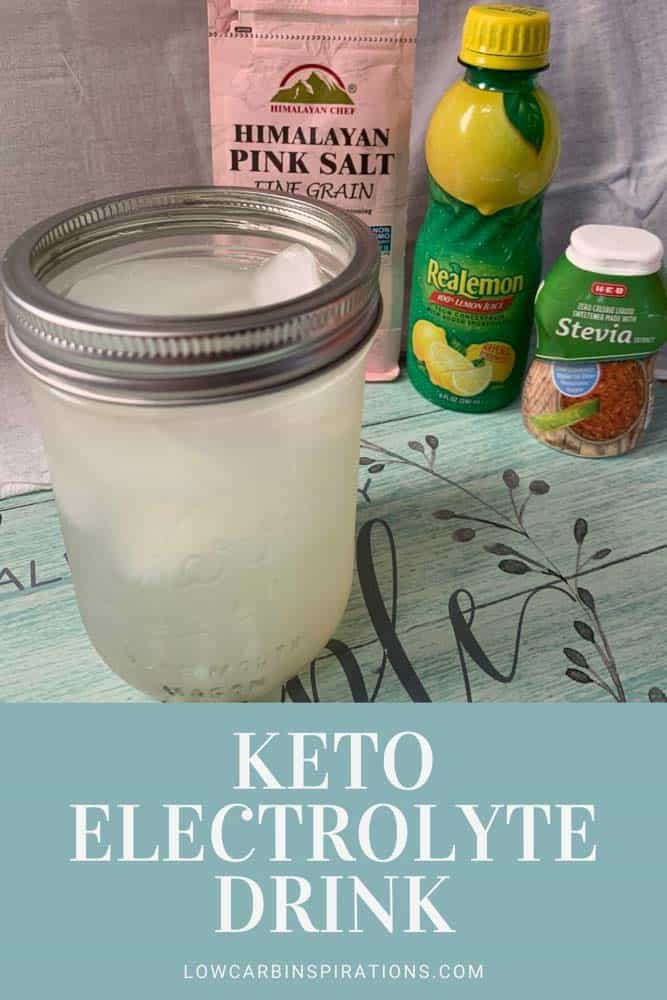 Thank goodness for this Homemade Electrolyte Drink Recipe!! I've started the Ketogenic Diet and I have learned that electrolytes are mandatory for this way of life. It's not a suggestion. If I don't have this drink, I feel horrible and the scale doesn't move in the way I want it too! Seriously.
If you are new to the Ketogenic Diet (Keto Diet for short), here's a good explanation of how it works and how to start: Simple Way to Start the Ketogenic Diet
The Ketogenic diet "flushes" your system… You need salt to hold in some of the water to stay hydrated. I found this to be very confusing in the beginning. Your body will signal what it needs and soon you will know exactly what you are low on by those signals.
This is my morning drink. Sometimes I drink it twice a day. If I don't drink it, I get headaches.
DIY Keto Electrolyte Drink Recipe Ingredients
DIY Keto Electrolyte Drink Recipe Instructions
Mix all the above ingredients with a cold glass of water.
Did you know Himalayan salt has 84 trace minerals?!
I've been on the Ketogenic Diet (also called Keto Diet) for months now. This recipe is one I use often. I might even go as far as to say that I can't live without it. I buy some really good lemon juice at Costco too.
How do electrolytes help the body?
Electrolytes are essential minerals that play a crucial role in maintaining fluid balance in the body. When we sweat, we lose electrolytes like sodium, potassium, magnesium, and calcium. These minerals help regulate nerve and muscle function, maintain proper hydration levels, and support cardiovascular health.
When the body is low on electrolytes, it can experience a range of symptoms, including muscle cramps (muscle weakness), weakness, fatigue, brain fog, nausea, and dizziness. Adding electrolytes back into the body through electrolyte supplements or drinks can help alleviate these keto-flu symptoms and promote overall hydration and health.
Therefore, consuming electrolytes is important, especially for individuals who are on a low-carb or keto diet, as they tend to lose more electrolytes due to lower insulin levels.
The Ultimate Guide for Keto Success!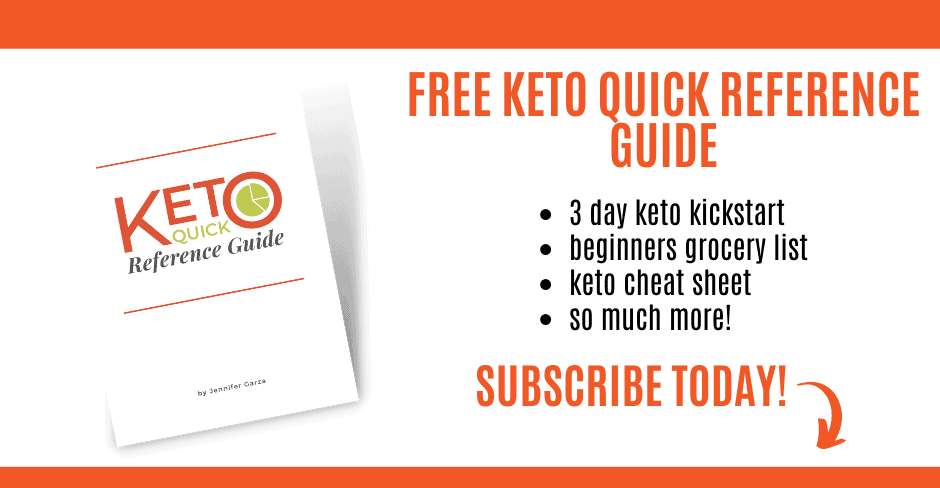 Subscribe today to get the best keto quick reference guide for FREE on the internet! Simply fill out the form below.
Here are a few more suggestions to help you stay hydrated:
Pickle Juice
Powerade Zero
DIY Keto Electrolyte Drink Recipe Nutrition
Serves 1
Calories 11, Total C 2.1g, Fiber 0.1g, Net C 2g, Sugars 0.8g, Fat 0.1g, Protein 0.1g
New to Keto? Check out the Keto Starter Guide!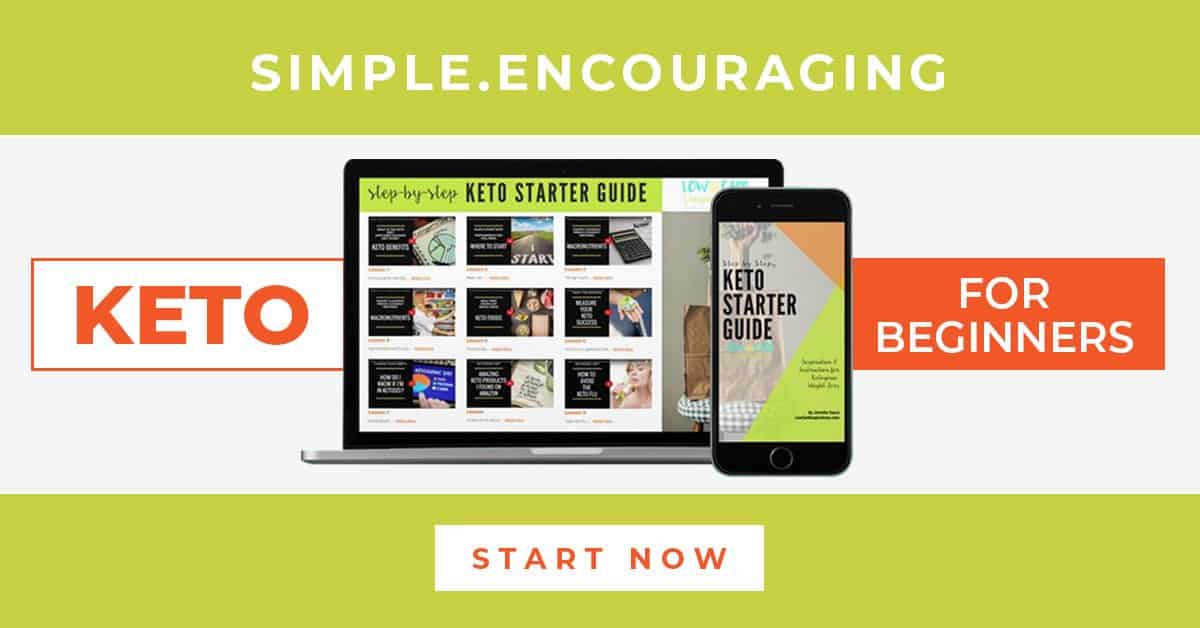 The Keto Starter Guide is an amazing resource as you get started on your keto/low carb journey. This guide has everything you need to get started in 9 simple video lessons and also includes workbooks with step by step instructions for beginners.
What's a macro and why do I count them?
How do I find the best recipes?
What is ketosis and how do I get my body there?
What fruits are allowed on a ketogenic diet?
Will I get "Keto Flu" and what do I do about it?
Get the Keto Starter Guide today!
Questions others have asked
How Do You Make Homemade Keto Electrolyte Water at Home?
Because this isn't a regular sugar-filled electrolyte drink, you'll need to read the recipe. You will be able to make it because the recipe is super easy. With a few ingredients, you'll be on your way to enjoying an electrolyte drink right in your own home. And you'll stay on plan!
How Do I Increase Electrolytes in Keto?
If you want to increase your electrolytes, while on the Keto, then you can drink this drink! Electrolytes are so important whenever you are on the Keto diet. Supplements like this drink contain things like potassium, magnesium, and sodium.
When Should You Drink Homemade Electrolyte Drink?
If you feel as though you are feeling faint or dehydrated, it's always good to drink something like this. Most electrolyte drinks are super full of sugar, which is why this Keto version is important. If you drink a sugary filled electrolyte drink, you may feel yucky the next day. Staying on the plan is a smart way to keep feeling great. Some people may also drink this when they are sick!
This Homemade Electrolyte Drink is easy on the budget and very tasty. It took me a while to create a drink that everyone on the Keto diet could enjoy. Also, if you are on a low carb plan, you can also enjoy this drink.
Here are a few photos we took while making this amazing recipe.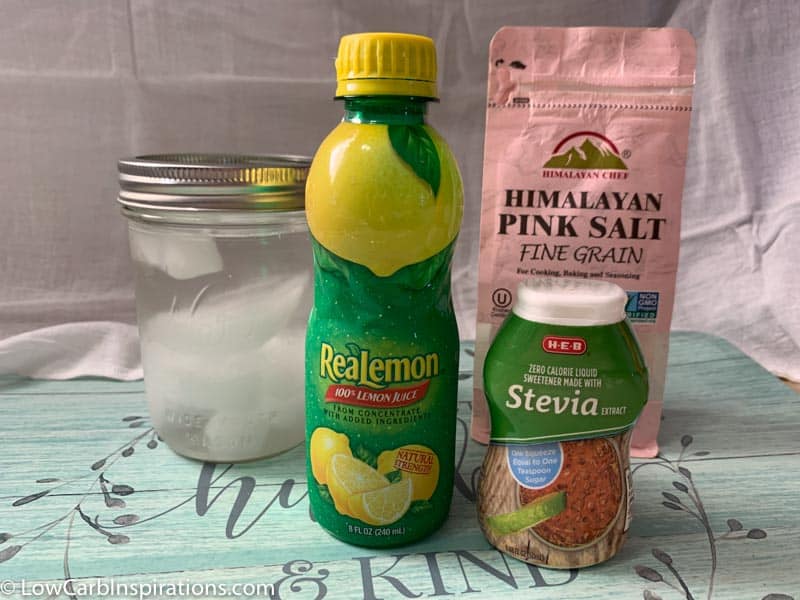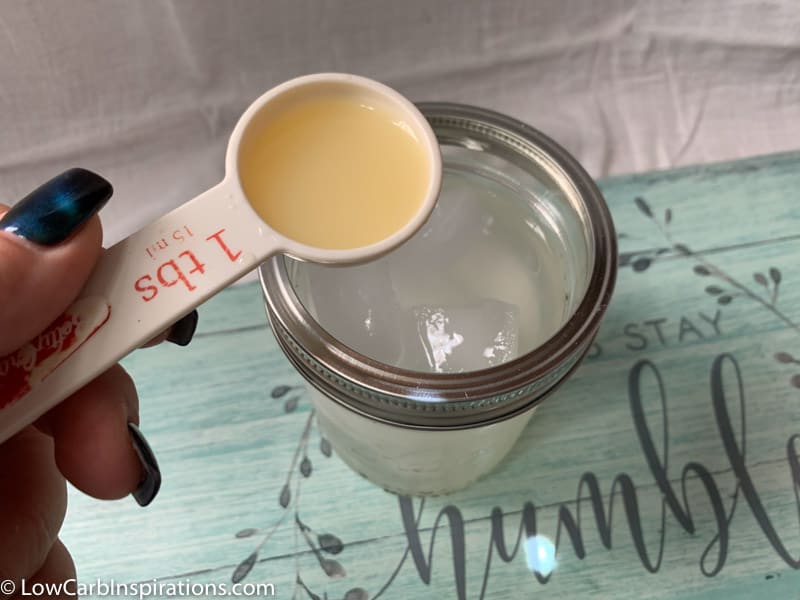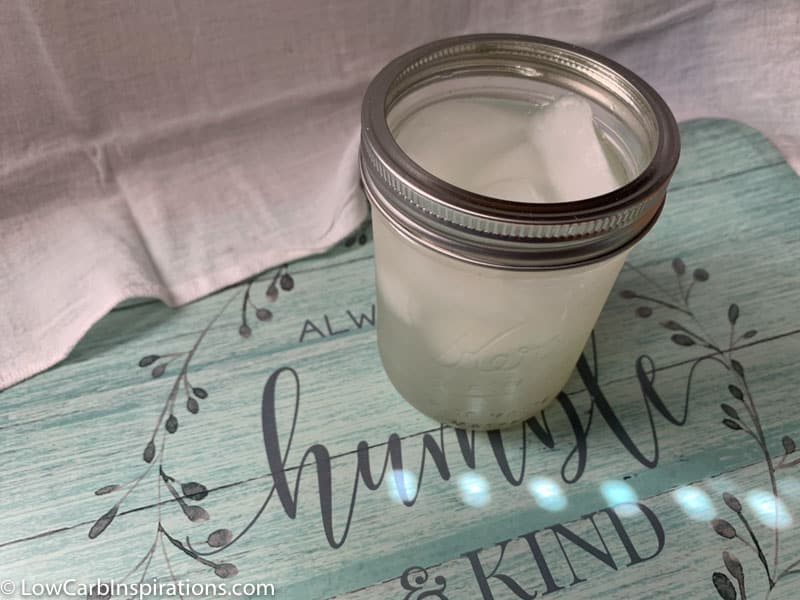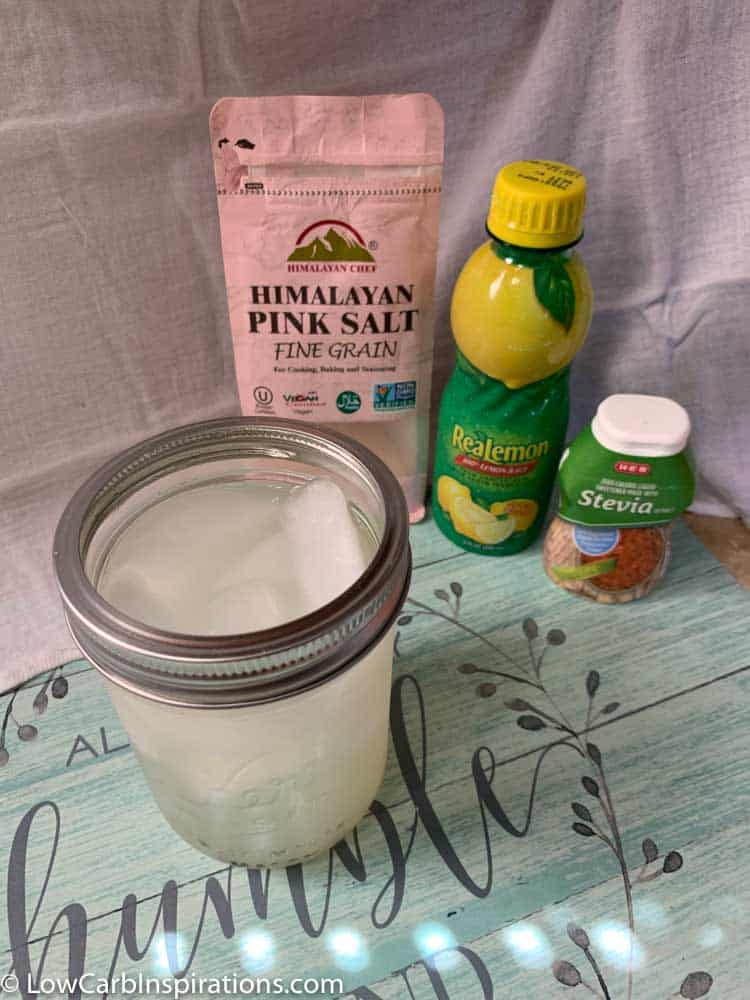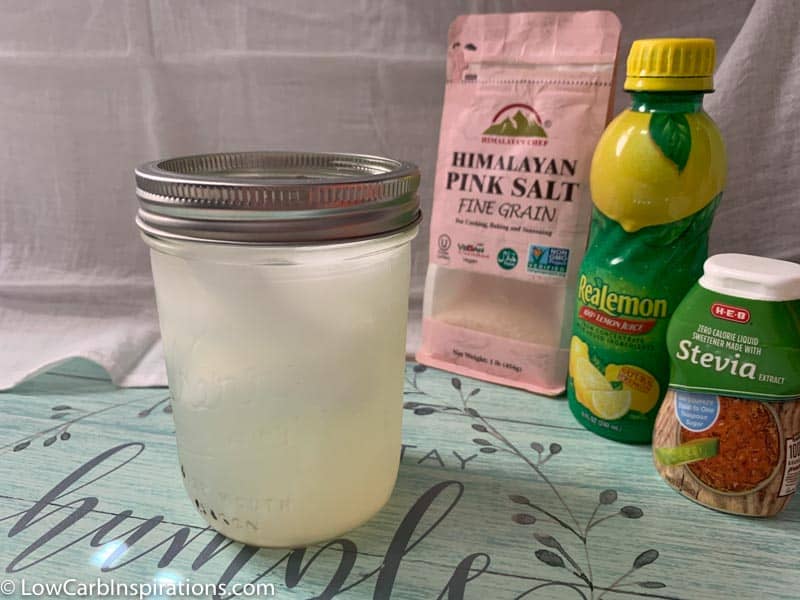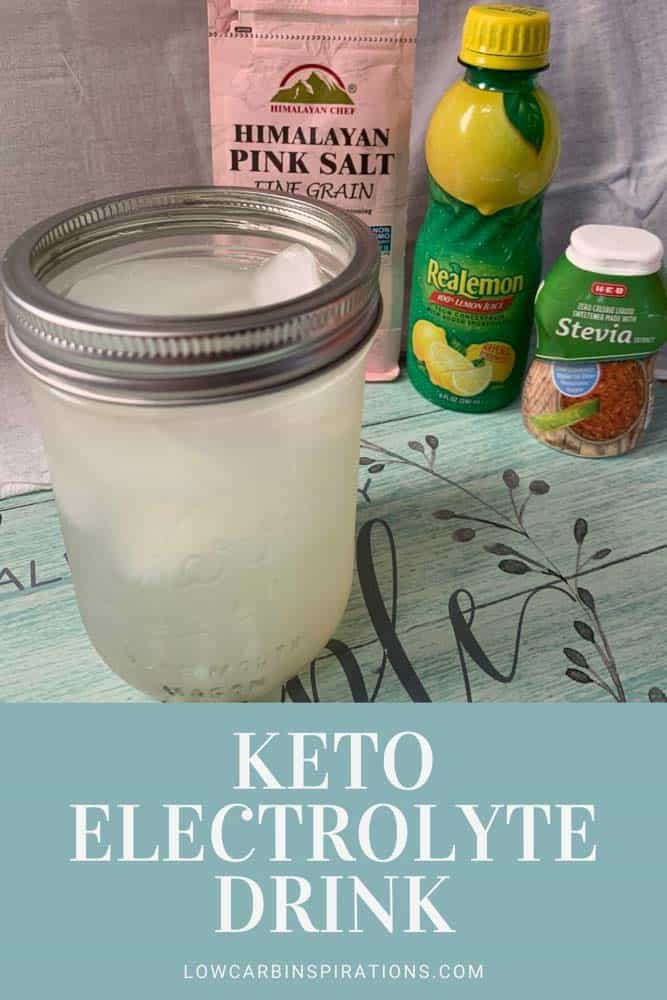 Don't forget to pin this for later!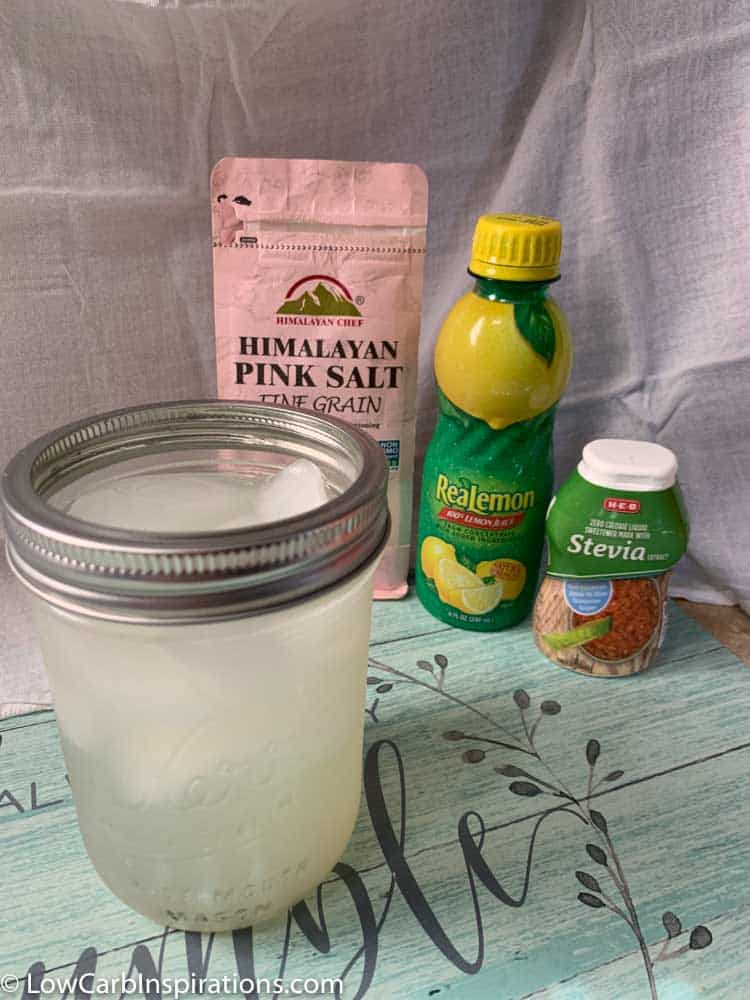 Here's a printable version of this low carb drink Recipe: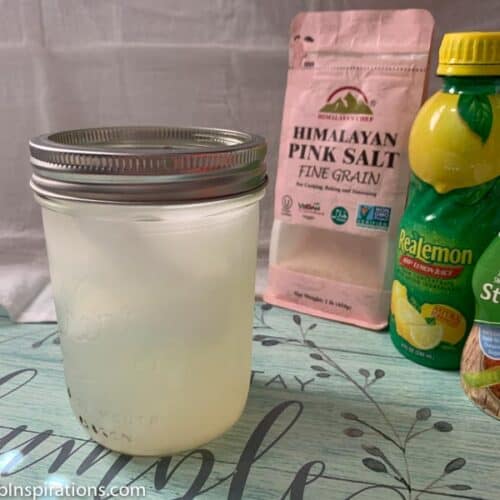 DIY Keto Electrolyte Drink Recipe
This Keto Electrolyte Drink can do amazing things for your mind and body!
Instructions
Mix all the above ingredients with a cold glass of water.
Nutrition
Serving:
1
serving
|
Calories:
11
|
Carbohydrates:
2.1
g
|
Protein:
0.1
g
|
Fat:
0.1
g
|
Fiber:
0.1
g
|
Sugar:
0.8
g
Nutrition facts are provided as a courtesy. Have a question about our calculations or why you got a different result? Please read our
nutrition policy.
More Low Carb/Keto Diet Tips