Air Fryer Tortilla Wrap Hack!
Ever wished you could have Mexican food made easy in just a few minutes? Well, now you can! The air fryer tortilla wrap is a clever way to make a stuffed pizza with low-carb tortillas in no time flat. All the goodness of your favorite low carb and keto friendly pizza pie without all that pesky gluten or carbs – it's like magic (or science).
You can use our Keto homemade tortillas recipe which are completely keto friendly.
Or you can use the store-bought low carb tortillas if you are not so strict with your low carb ingredients.
Here's how to make the Air Fryer Tortilla Wrap:
Lay out a tortilla and use a kitchen shears to cut half way up the low carb tortilla.
Spread a thin layer of low carb marinara sauce over the tortilla as show in the video.
Add a thin layer of shredded cheese or cheese slices next.
Top with pepperoni
Fold as seen in the video below!
Optional: Add some cheese to the outside of the hack if you like a crispy crust! (YUM!)
Serve with a side salad and voila! Dinner or lunch is served!
LOOKING FOR EASY AIR FRYER RECIPES? YOU GOT IT!!!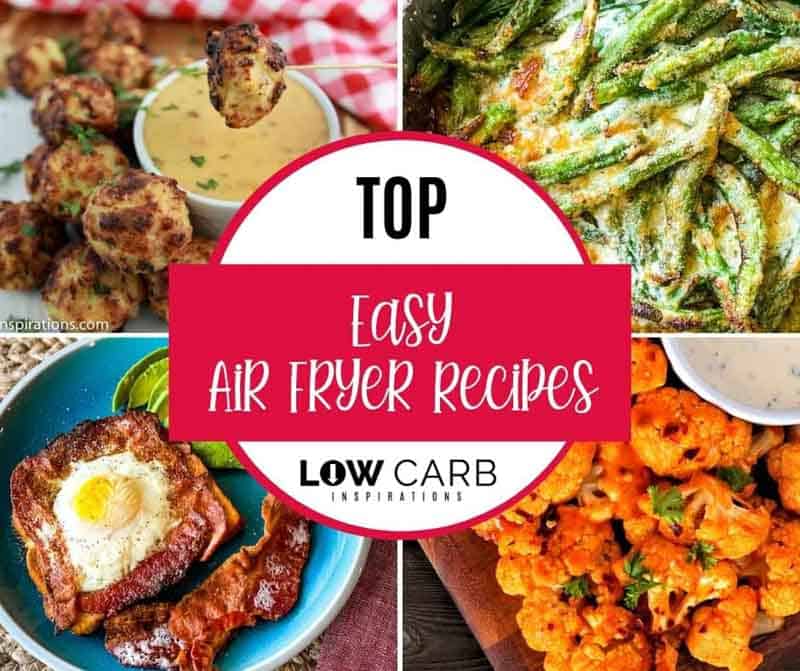 In this book, we've collected some of our favorite air fryer recipes that are both delicious and healthy. From main dishes to snacks and desserts, we've got something for everyone.

Some of our mouth-watering recipes include:
Egg Toast with Bacon
Buffalo Cauliflower Bites
Meatball Casserole
Crispy Buffalo Wings
Sugar Free Vanilla Cheesecake
Each recipe is straightforward and easy to follow, even if you're a beginner air fryer.
Get the Easy Air Fryer Recipes eCookbook today and say 'hello' to a new way to enjoy your meals!!
There are two different ways we make this tortilla wrap:
Video #1 shows you how everyone makes the keto tortilla wrap when it went viral.
Video #2 shows you a simple way to fold it if you ingredients are super thick and hard to stay in the wrap! This is my favorite way to fold the tortilla with loaded ingredients.
Watch both videos here on TikTok.
Be sure to pin this hack for later!