Creamy Keto Iced Tea Recipe (Sugar Free)
The creamy keto iced tea that won't ruin your macros.
A refreshing drink with only 3 ingredients, and it's sugar free!
Who wouldn't want a refreshing, sweet drink that won't ruin their macros? With just three ingredients and only a minutes of prep time you'll be in keto heaven. You can enjoy this cool treat without added sugar or carbs!
Creamy Keto Iced Tea Recipe that's really easy to make! Sugar free which means it's okay for diabetics.
You can also make this drink with cold brew coffee too! Same ingredients just swap out the unsweetened black tea for unsweetened black cold brew coffee. Just be sure to adjust the keto friendly sweetener and cream to your liking for the perfect drink.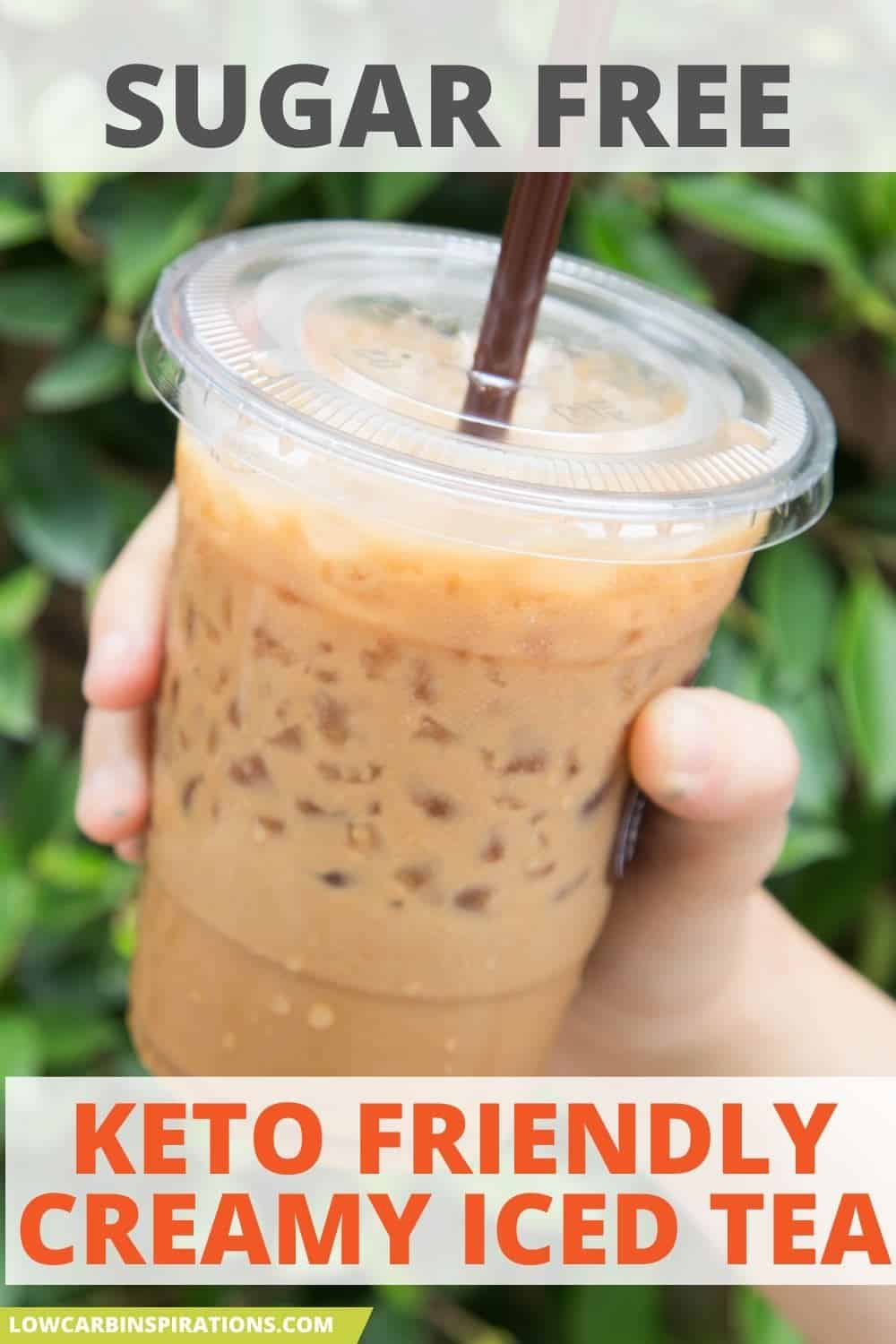 Creamy Keto Iced Tea Recipe:
8 ounces of Black Tea, Unsweetened
4 pumps Sugar Free Skinny Syrup (Butter Toffee flavor)
1 tbs heavy whipping cream or non dairy Silk Brand Coconut Whipping Cream if you are dairy free
Combine all.
Add Ice.
Enjoy cold!
Here's a quick video to show you how we made this drink!