This keto banana bread recipe doesn't actually use bananas at all but tastes just like the banana bread as we remember it. Bananas are extremely high in carbohydrates and they are not recommended on the keto diet. We use a banana extract that is the perfect replacement for bananas without loss of flavor!
You can find this banana extract at your local grocery store or you can order it directly from Amazon.com too. You will find many uses for this extract once you realize how well it does in keto recipes. We've got a keto banana pudding recipe that we are finishing up and it will be posted soon. We also have a delightful Keto Chocolate Chip Banana Bread recipe that is a total winner too!
This recipe also uses a cake batter extract. This cake batter extract is also great in keto baking recipes but it's not as easily found in the grocery stores. You might have to order this one directly from Amazon and have it delivered. This link on Amazon shows the cake batter extract I use and prefer.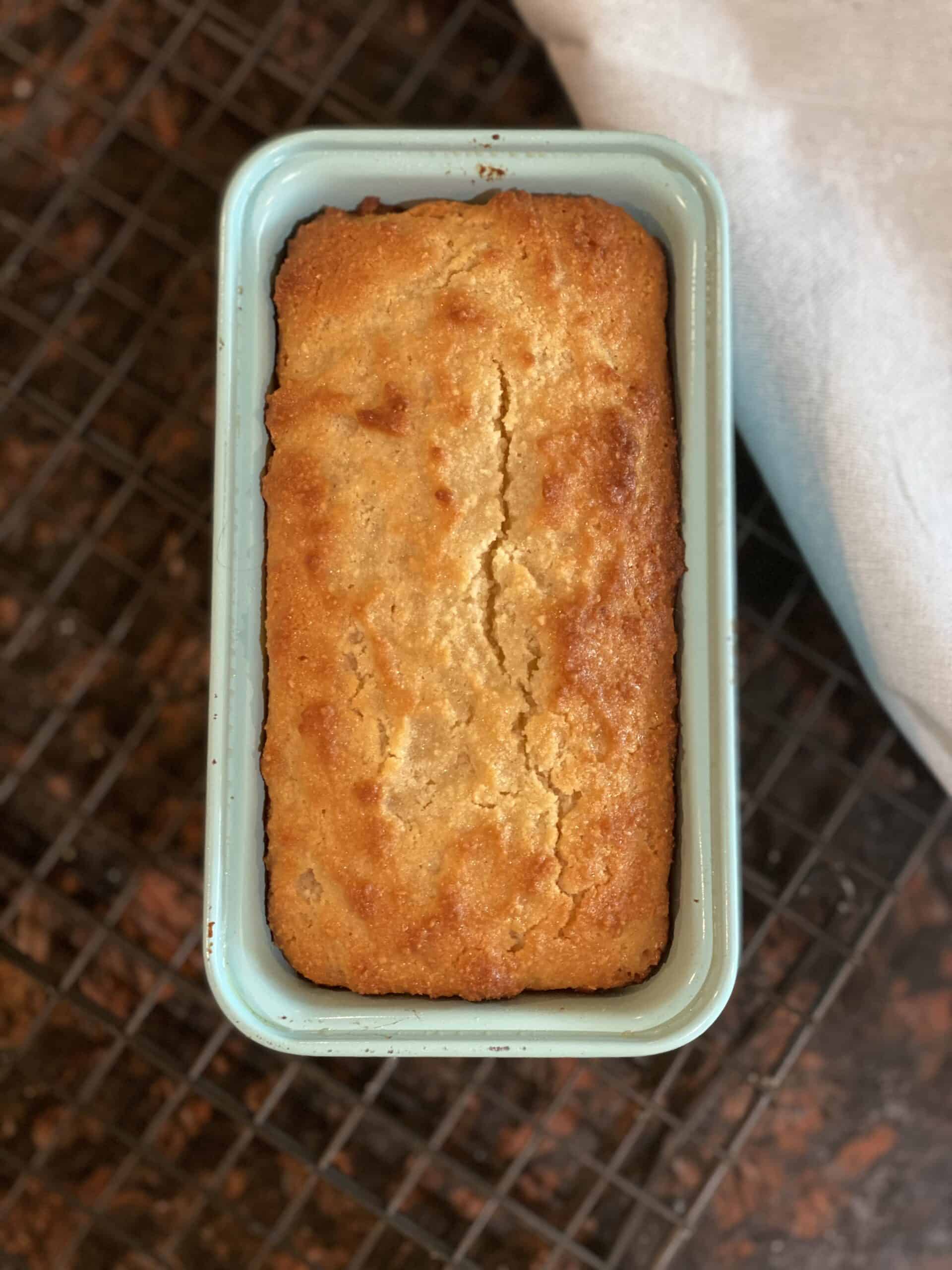 Keto Banana Bread recipe
Keto Banana Bread recipe Ingredients
1/2 cup butter, melted
1 tbs nut butter (almond, peanut, cashew, etc… your choice)
1/3 cup allulose, powdered
2 eggs
2 tsp vanilla extract
2 cups almond flour
1/2 tsp baking powder
1 tsp banana extract
1/2 tsp Cake batter extract
1/2 tsp cinnamon
1/2 tsp salt
Keto Banana Bread recipe Instructions
Grab the full recipe instructions in the printable recipe card below. You can also see the nutrition label included in the printable recipe card below.
This will make one large loaf or 2 mini loaves of banana bread.
I find that baking in the 2 mini loaves is easier and takes less baking time.
You can also divide this recipe and use muffin tins too!
This bread is great reheated in the microwave slathered with a pat of butter too. My mouth is watering just thinking about it all over again. So GOOD!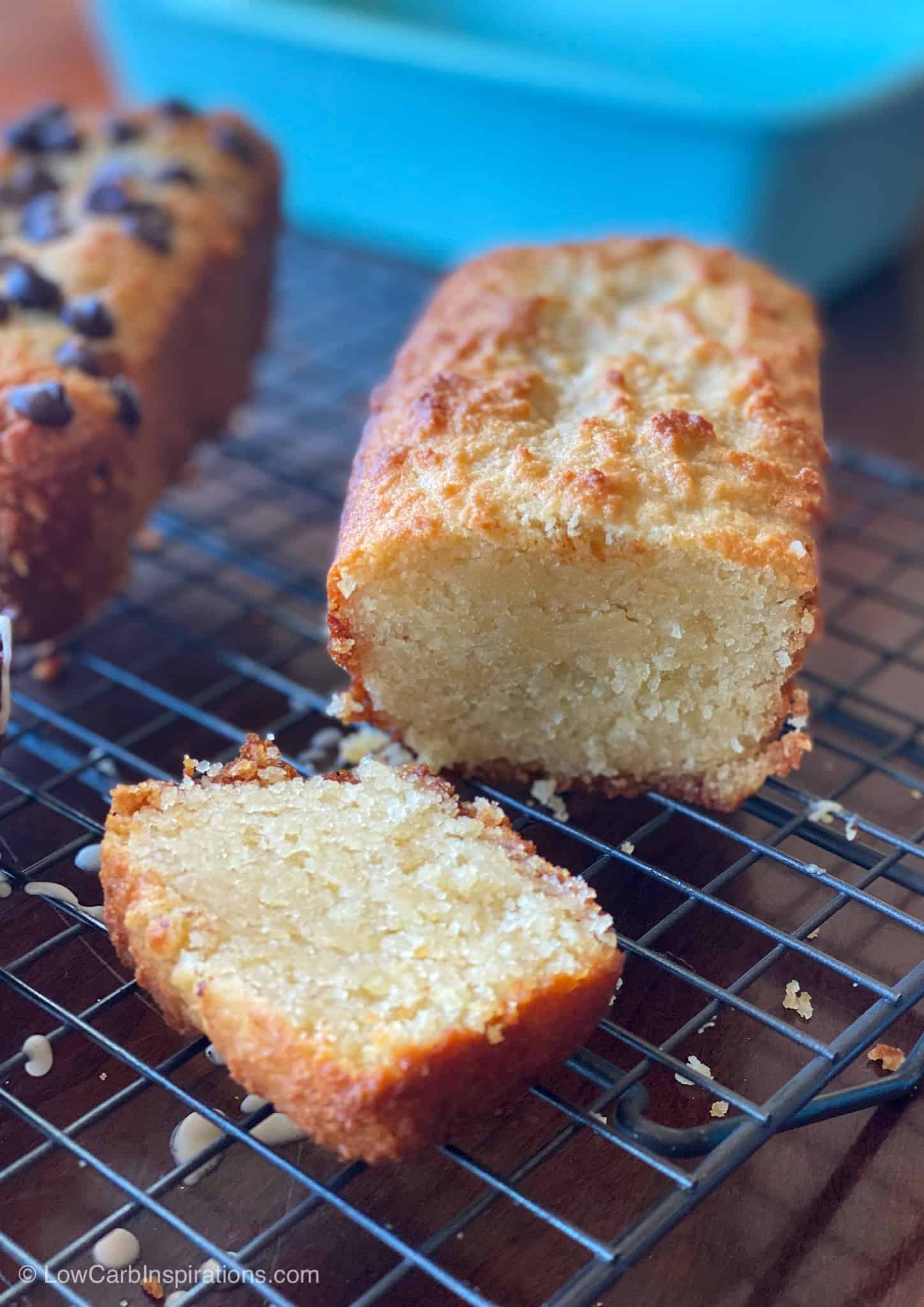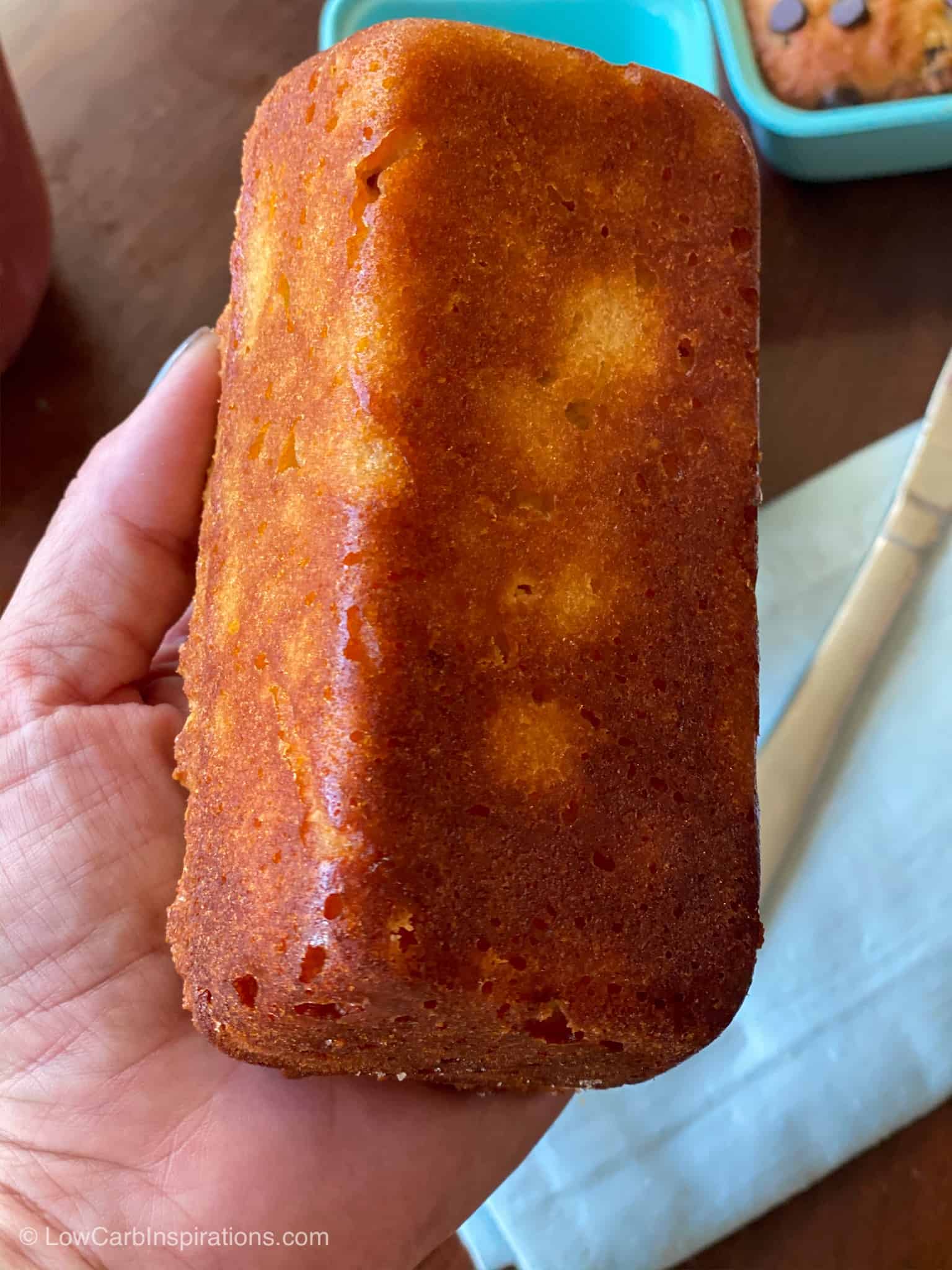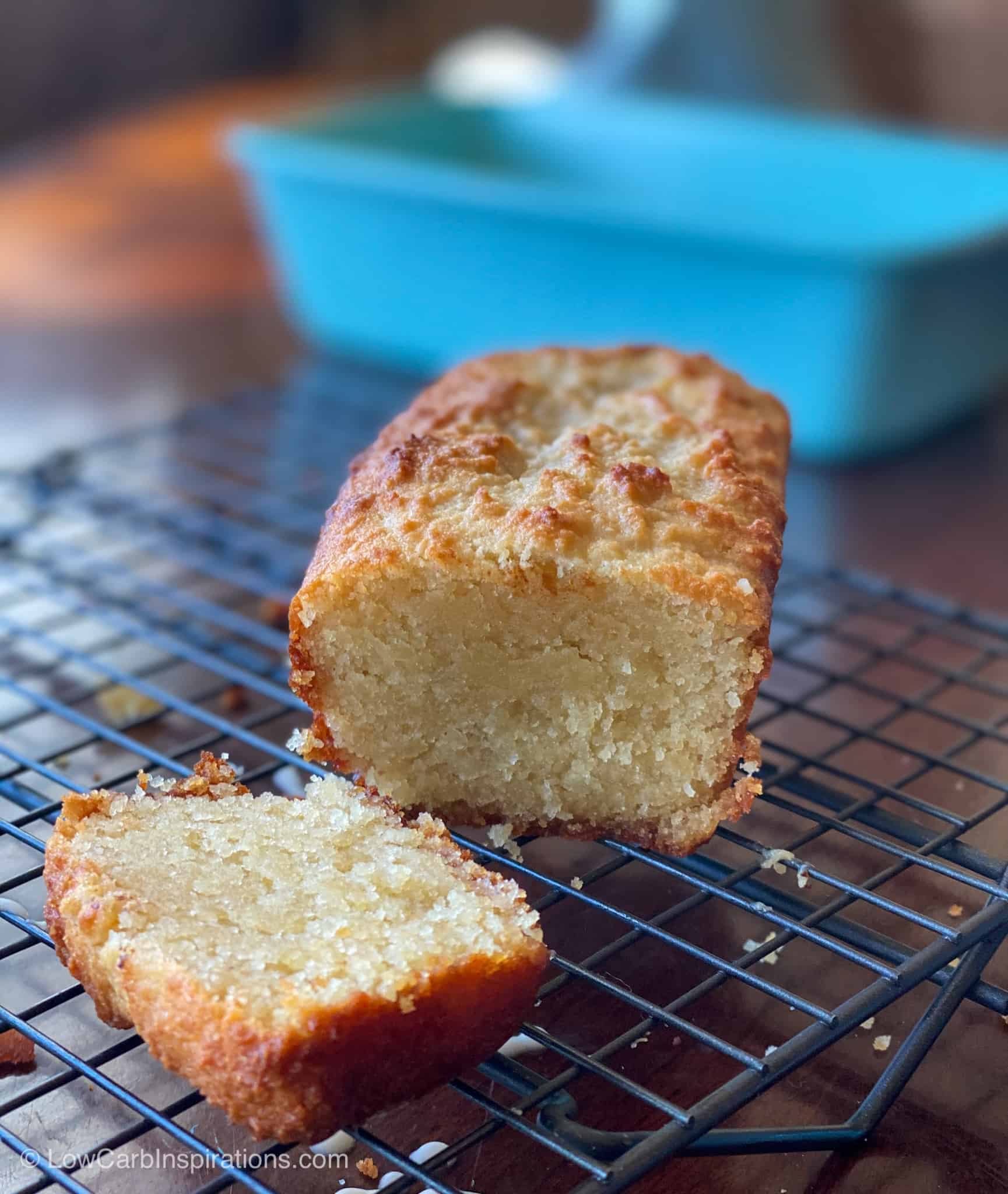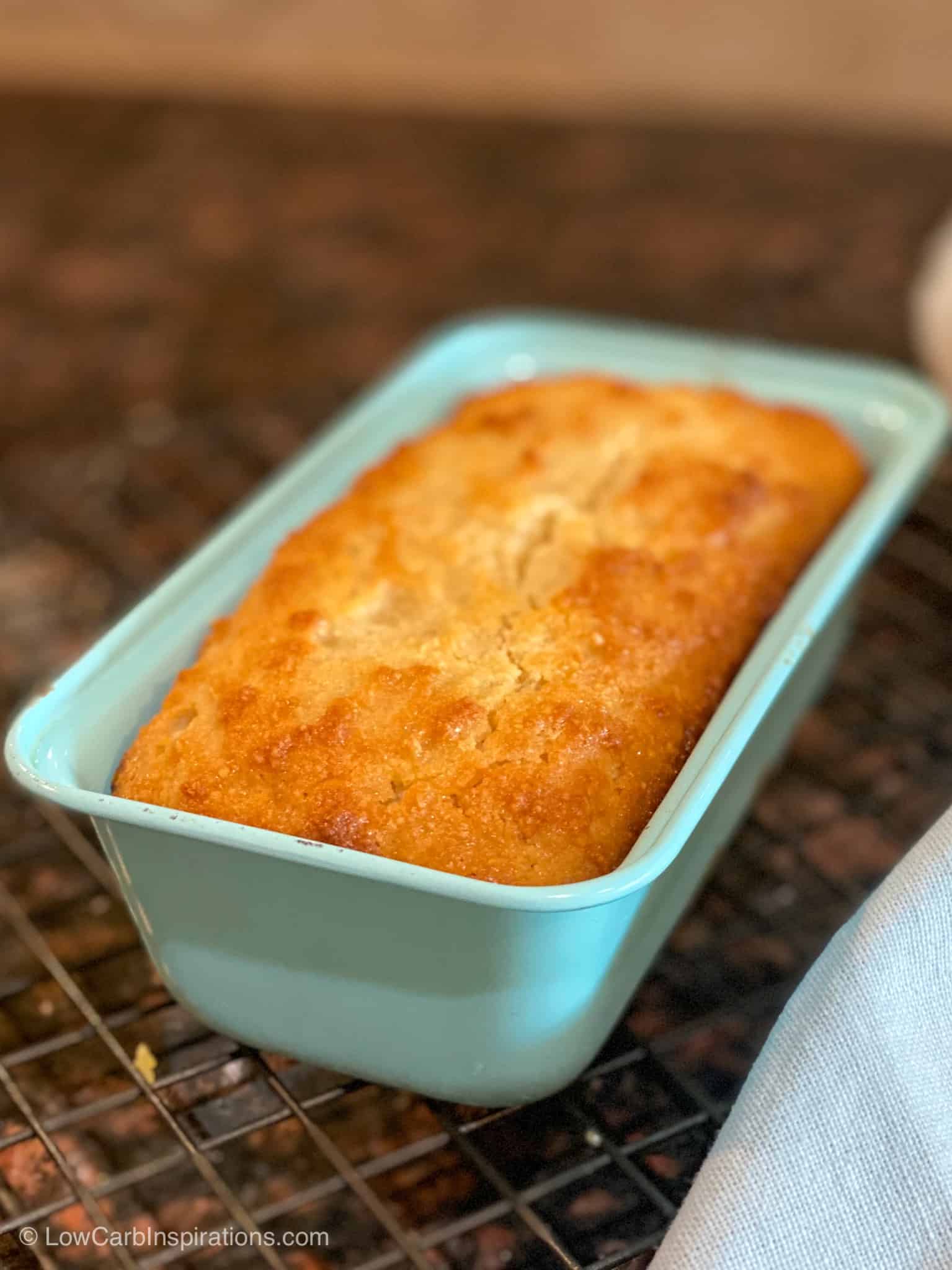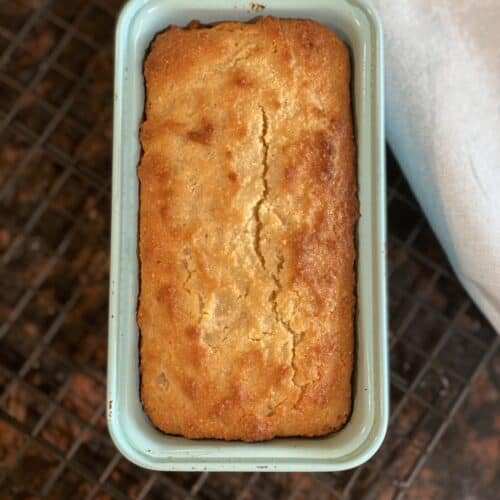 Keto Banana Bread recipe
Delicious Keto Banana Bread Recipe that's made with NO BANANAS!
Instructions
Preheat oven to 350 degrees.

With a hand mixer cream together butter and sweetener.

Add the eggs and continue mixing.

Add the vanilla, nut butter, cake batter extract, banana extract, cinnamon salt, almond flour, and baking powder.

Mix until fully combined.

Bake for 30 to 35 minutes or until it's golden brown on top and the center is fully done when you do the toothpick test.
Notes
This will make one large loaf or 2 mini loaves of chocolate chip bread.
Nutrition
Calories:
143
|
Carbohydrates:
3
g
|
Protein:
4
g
|
Fat:
14
g
|
Fiber:
2
g
|
Sugar:
1
g
Nutrition facts are provided as a courtesy. Have a question about our calculations or why you got a different result? Please read our
nutrition policy.