Keto Sprinkles (Sugar Free)
Keto Sprinkles that are sugar free!
Just look at the vibrant color!!!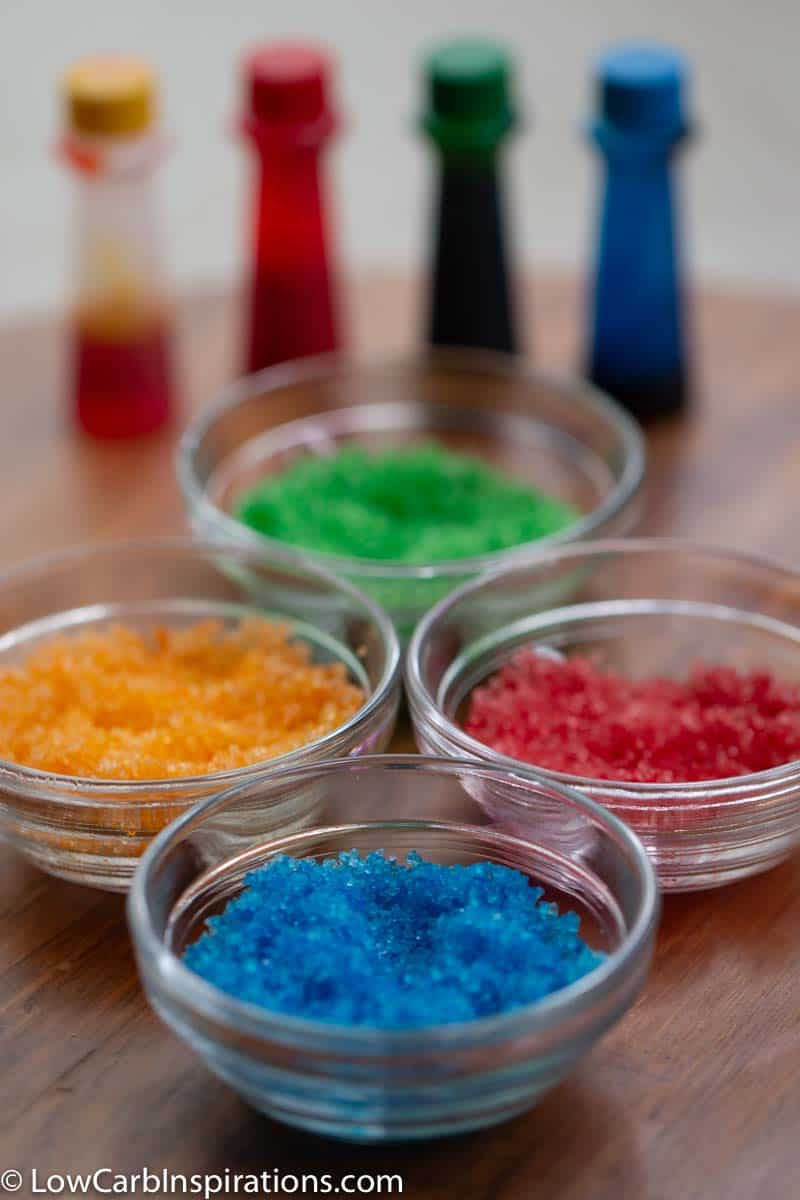 Do you know what's sad? Shopping in the grocery store looking at all those cute little sprinkles made out of sugar and the only option we has that's keto are some of these keto sprinkles. Good Dee's Sugar Free sprinkles and Stoka Sugar Free Sprinkles.
Both of those sugar free sprinkles options taste great but you know what they lack? They lack a vibrant color! I'm kinda sad that I make wonderful tasting desserts and the sprinkles don't top off my desserts in the way I want them too. Does this make me a sprinkle snob? Lol!
I was making a Keto Birthday Cake Chaffle yesterday and I topped it off with sprinkles that are not keto-friendly just to make it look beautiful but then I had an idea!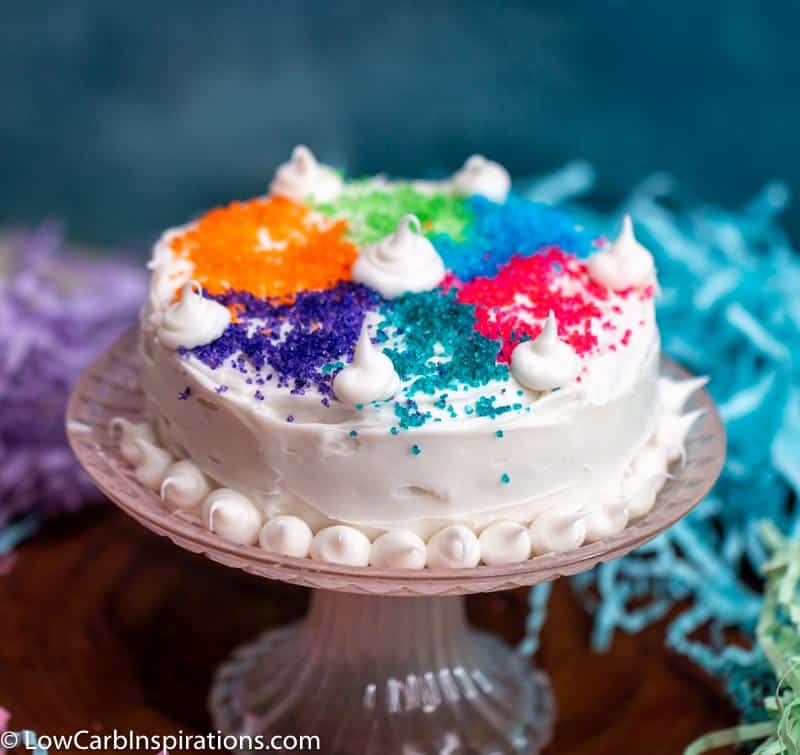 I've played with tons and tons of keto ingredients. One ingredient came to mind! Xylitol. Xylitol is a keto-friendly sweetener that does not dissolve well in liquids. Trust me, I've experimented with all the keto sweeteners.
Xylitol tastes just like real sugar and the crystals are a bit bigger than normal sugar. My idea was to find the perfect food coloring that will create sugar crystal keto sprinkles without dissolving the sugar! Folks, we have a winner! It worked!
The vibrant color of the food coloring colored the xylitol crystals perfectly!
There's one catch. It's liquid on the sugar so if you leave it out for more than an hour without using it, it will make one big clump. But, if you create the sprinkles right before you get ready to decorate your dessert, it's perfect!!!
You could make these ahead of time and spread them out on a cookie sheet to dry but man, that seems like a lot of work when it takes no time at all to whip them up as needed.
I went a little crazy and made many different colors!
The McCormick Food Coloring works the best. Don't use the paste because it doesn't spread or coat the crystals as nicely as the thinner McCormicks Food coloring liquids do.
Here's what I used:
Here's how to make sugar free Keto Sprinkles:
In a small glass bowl add about 1/8 cup of Xylitol.
Add about 2 to 3 drops of liquid gel food coloring until you get your desired color.
If you add too much food coloring, you can always add a bit more xylitol to correct the problem.
Recipe Notes:
Use the sprinkles immediately. If you let the bowl of sugar sit there it will clump.
The xylitol tastes the same with no issues when adding the food coloring.
Spread out the food coloring on a cookie sheet to prevent clumping if you want to make lots of sprinkles ahead of time.
Important things to know about xylitol:
Just look at how vibrant those colors are!!!