Keto Mozzarella Cheese Sticks Recipe (Air Fryer Method)
Keto Mozzarella Cheese Sticks Recipe that's made in an air fryer! It's super simple and takes no time at all!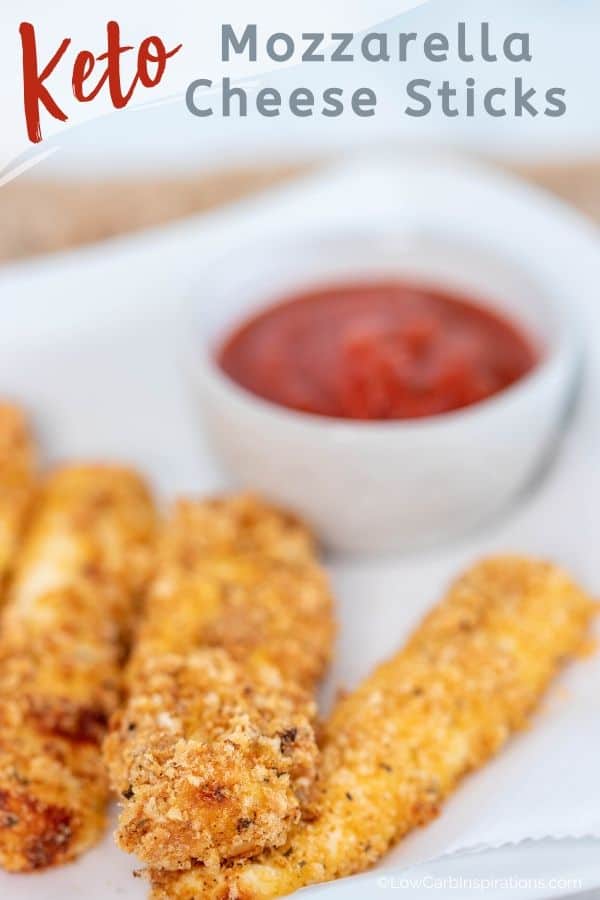 Keto Mozzarella Cheese Sticks Recipe Ingredients
Serve with a sugar free marinara sauce. I use this sugar free marinara sauce found on Amazon.
Instructions
The printable recipe card is below with the full instructions!
Here are a few photos we took!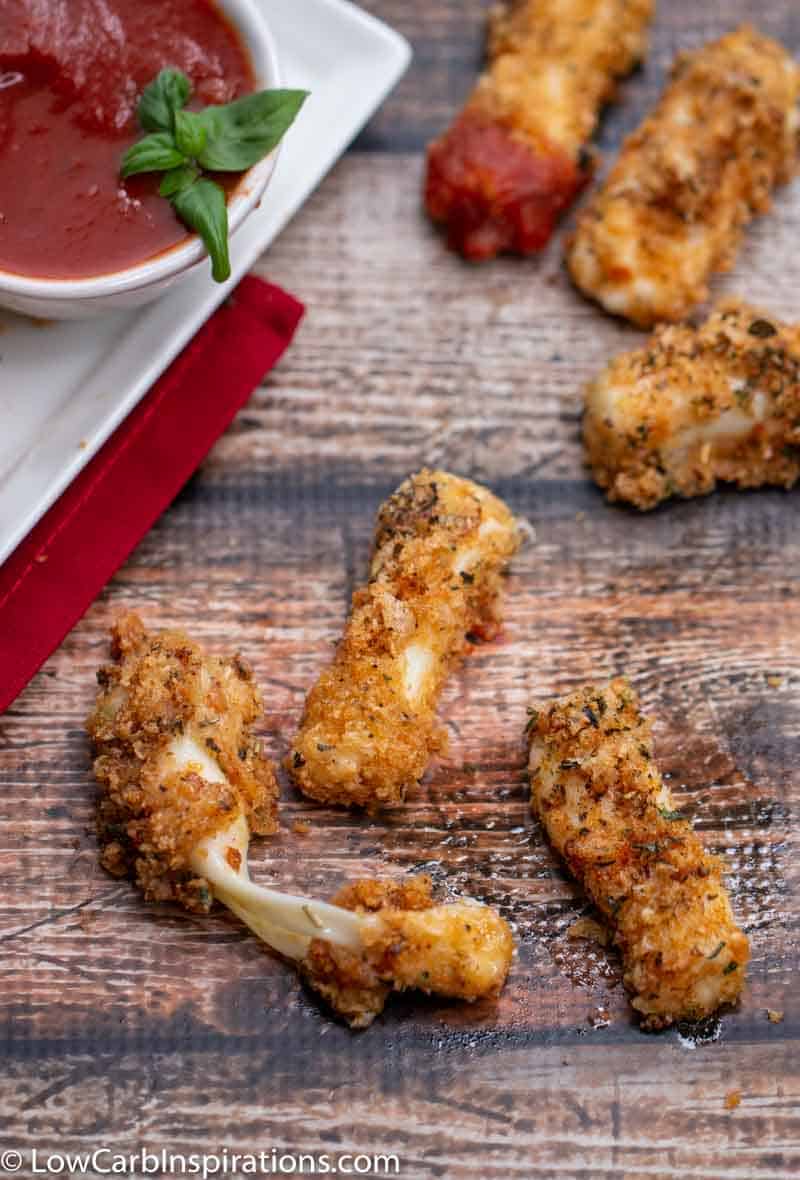 These are mini cheese sticks. We cut them in half before freezing them. You can cut them after they have been frozen but it's not easy.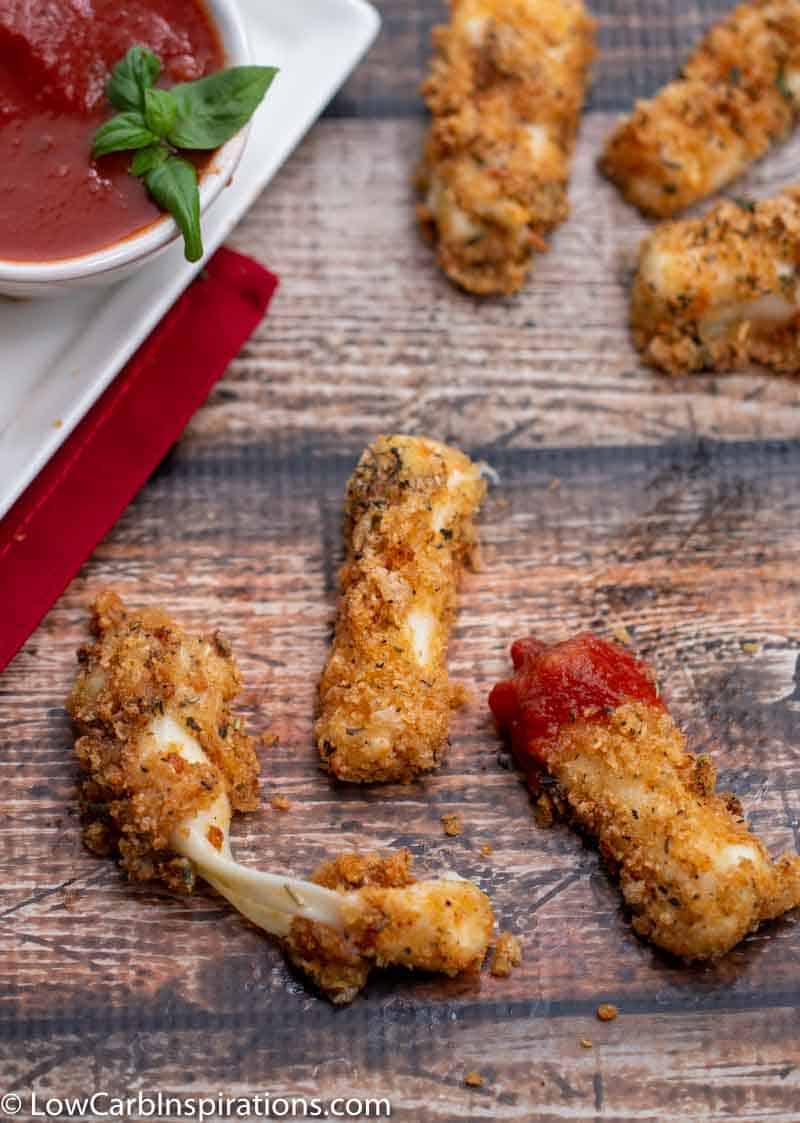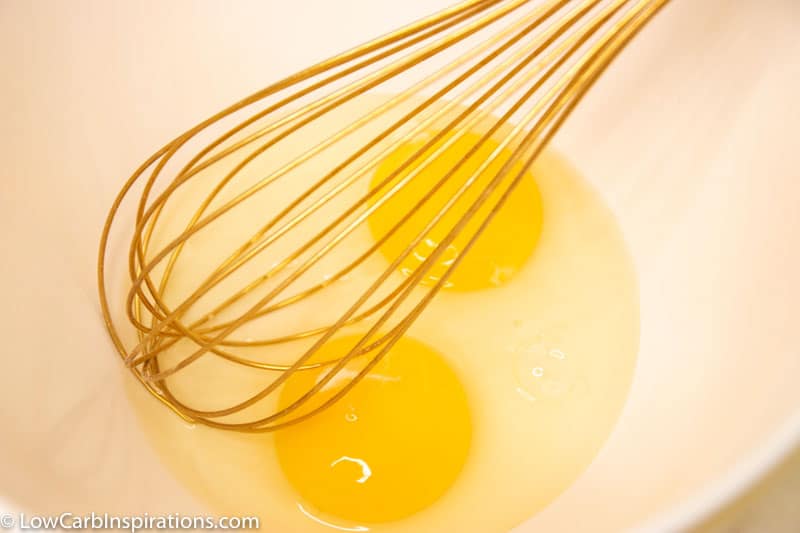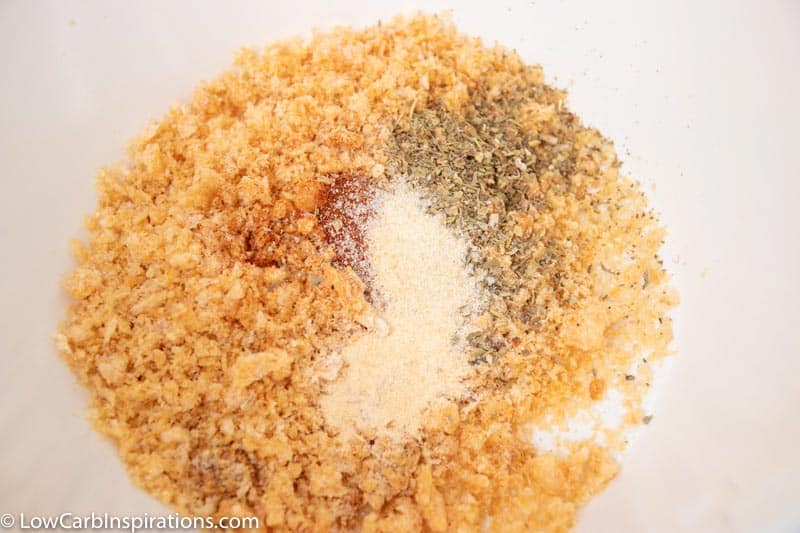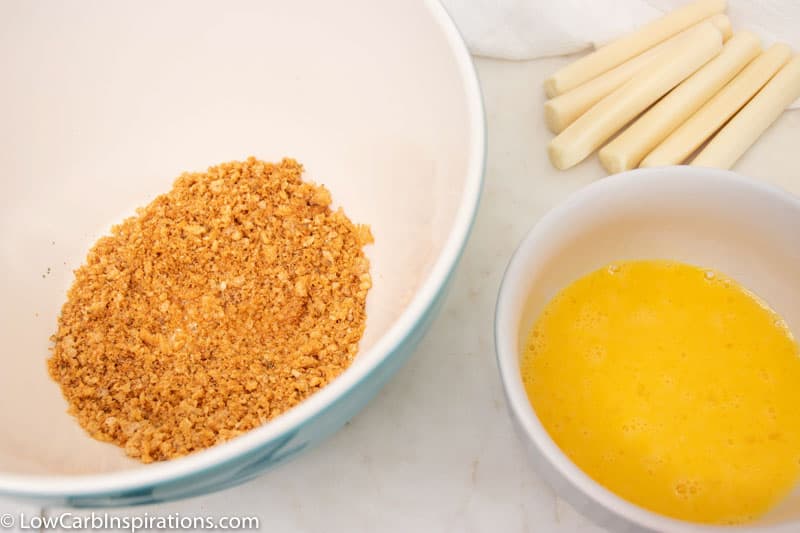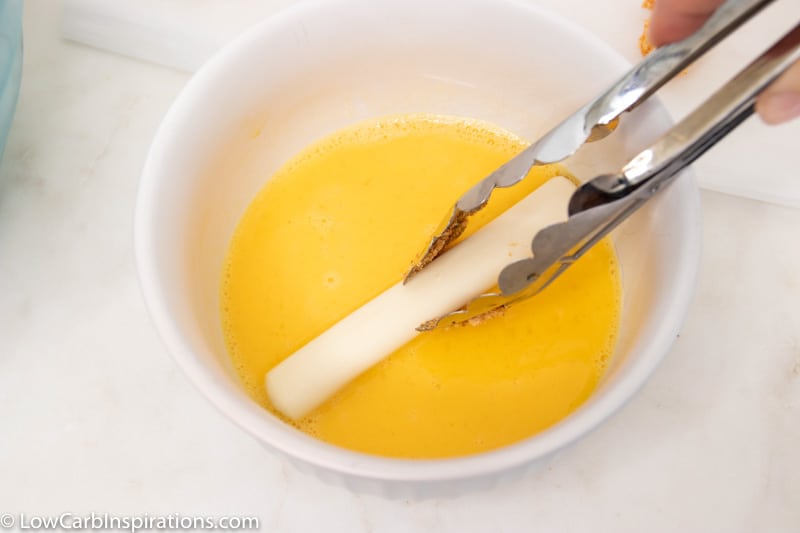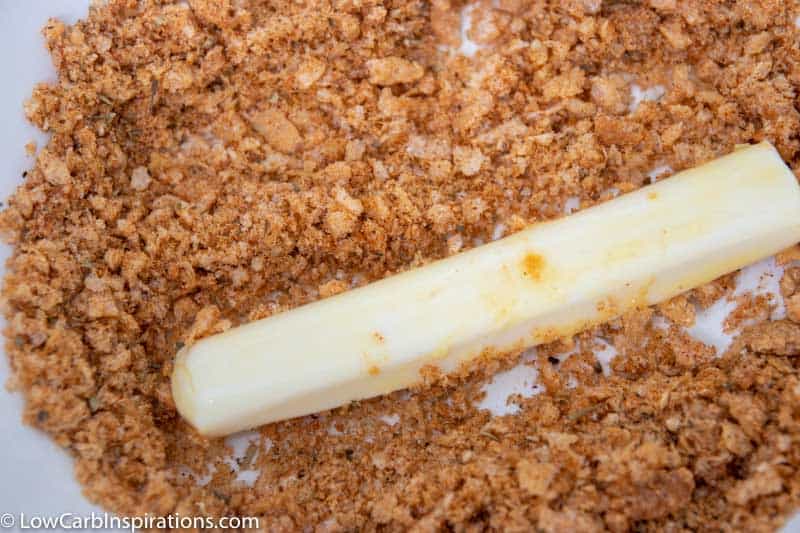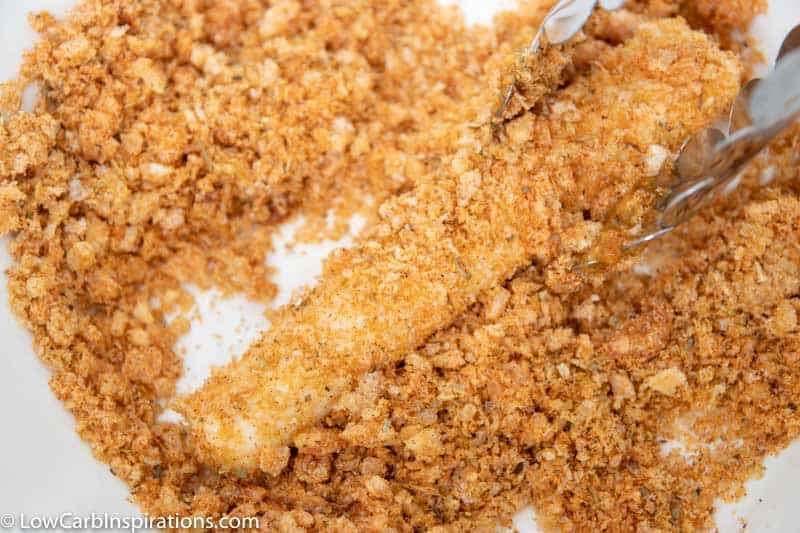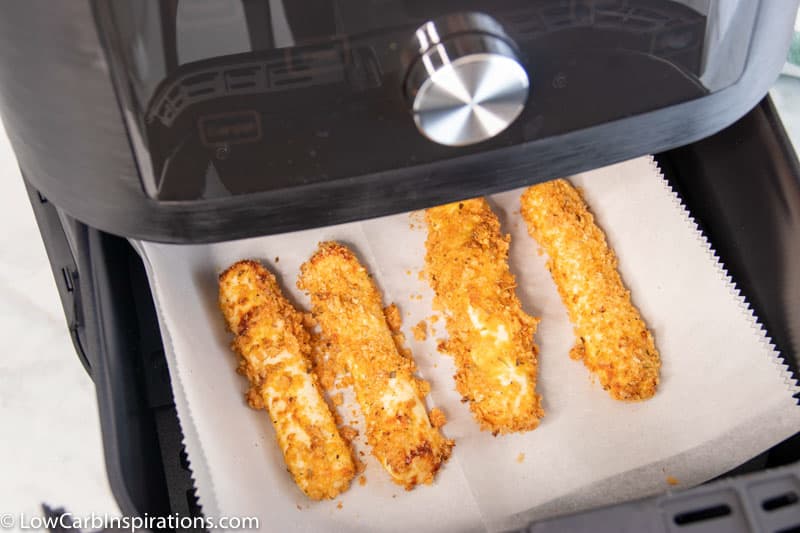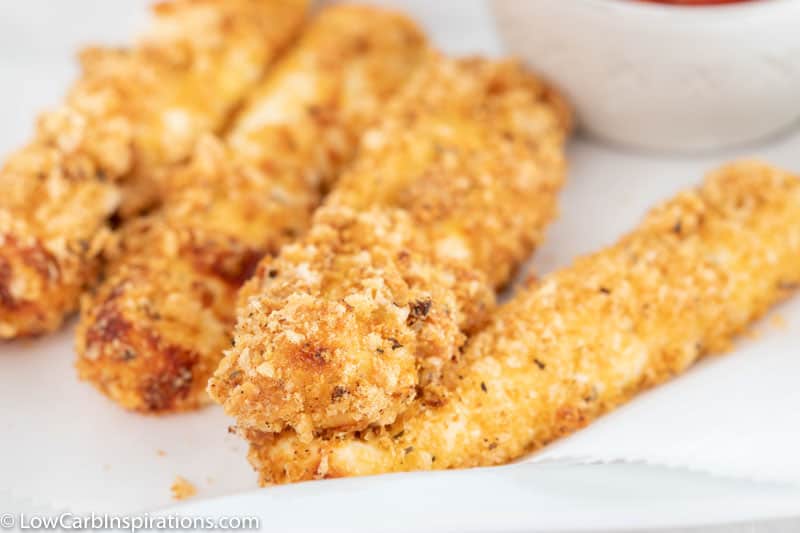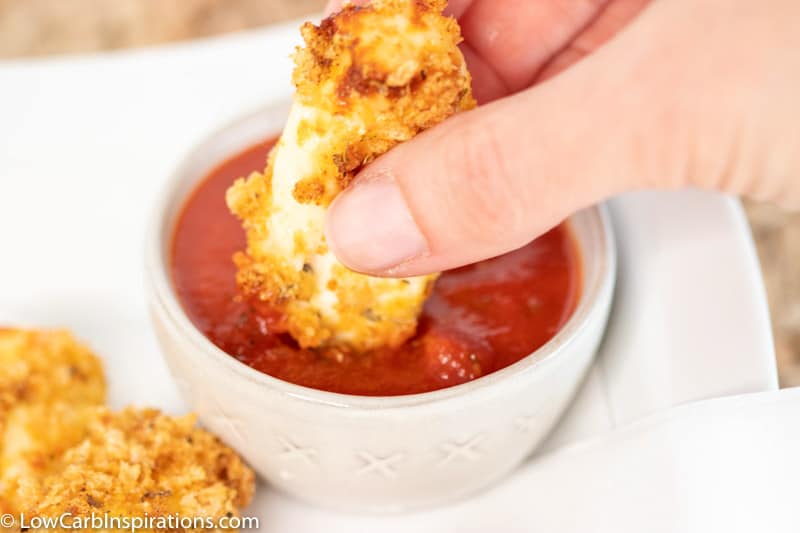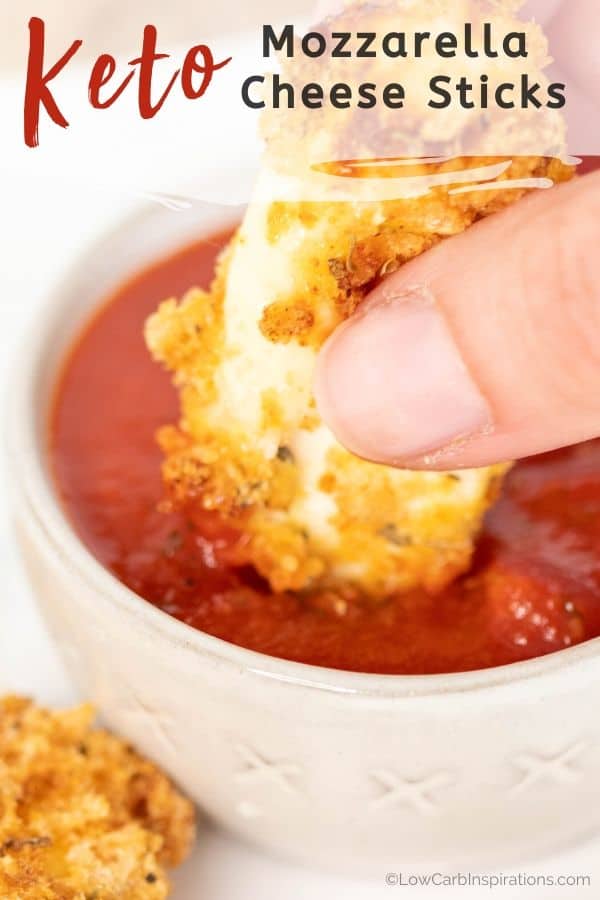 These are full-size cheese sticks we made. We tested this one first and then added a bit more seasoning. It takes a few tries to get the seasonings and texture just right. We also didn't pack the coating on either. We just dipped them so they are not as coated as the mini's above.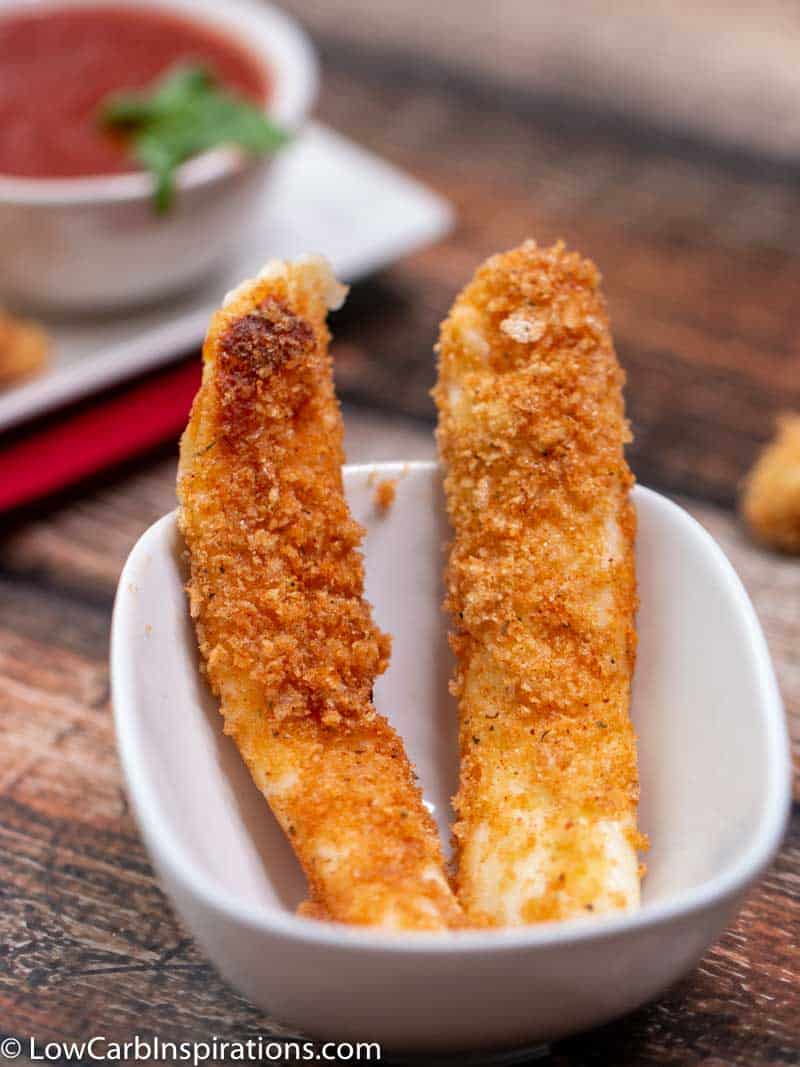 Here's a close up of the mini cheese sticks that were packed with coating and baked with the right amount of seasoning! We really like adding the Italian seasoning to this keto breading mix. It adds just the right amount of seasoning! We perfected the cook time too! You can see that the cheese stick is melted but not all the way through! It pulls nicely!
The first time we made these we accidentally cooked them way too long and the cheese melted to the bottom of the pan and didn't hold up at all. See, we text and perfect the recipes first so that you don't waste ingredients!
We make these often now!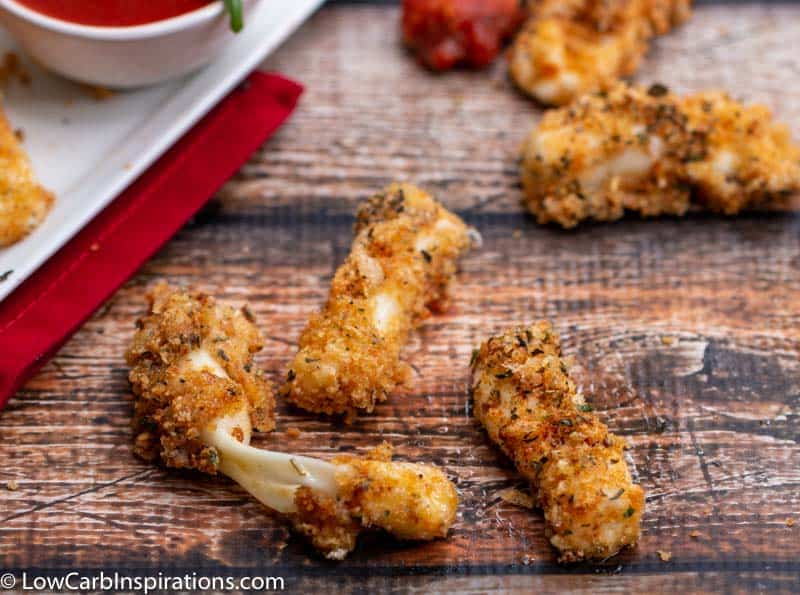 Be sure to pin this for later.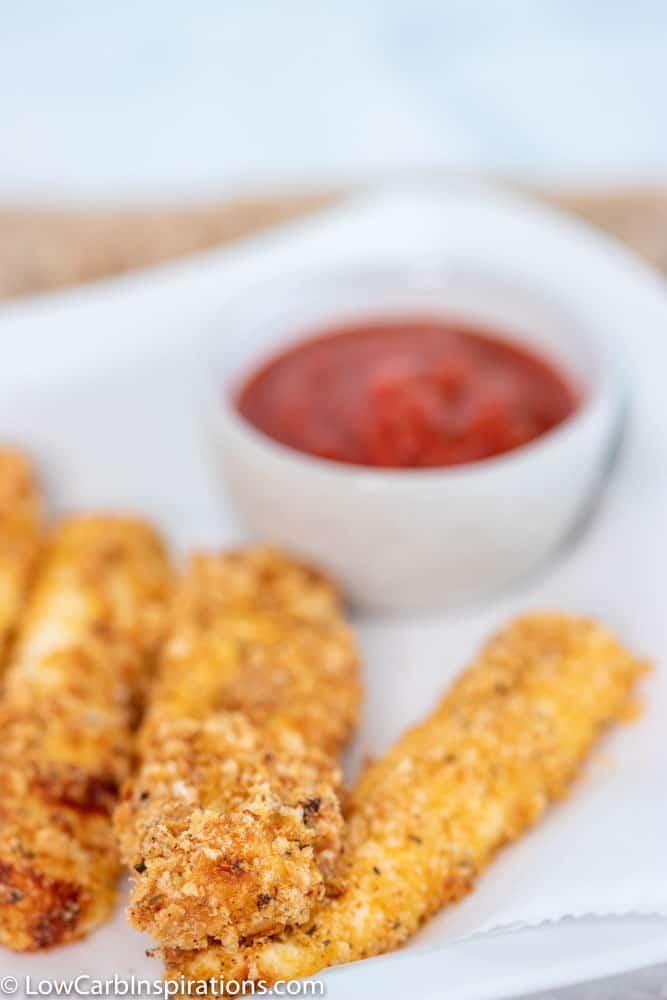 LOOKING FOR EASY AIR FRYER RECIPES? YOU GOT IT!!!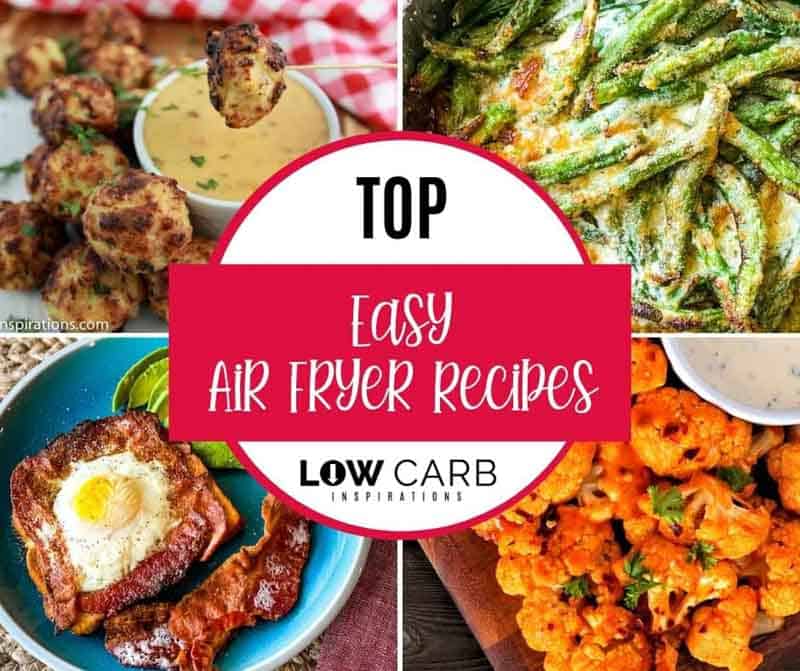 In this book, we've collected some of our favorite air fryer recipes that are both delicious and healthy. From main dishes to snacks and desserts, we've got something for everyone.
Some of our mouth-watering recipes include:
Egg Toast with Bacon
Buffalo Cauliflower Bites
Meatball Casserole
Crispy Buffalo Wings
Sugar Free Vanilla Cheesecake
Each recipe is straightforward and easy to follow, even if you're a beginner air fryer user.
Get the Easy Air Fryer Recipes eCookbook today and say 'hello' to a new way to enjoy your meals!!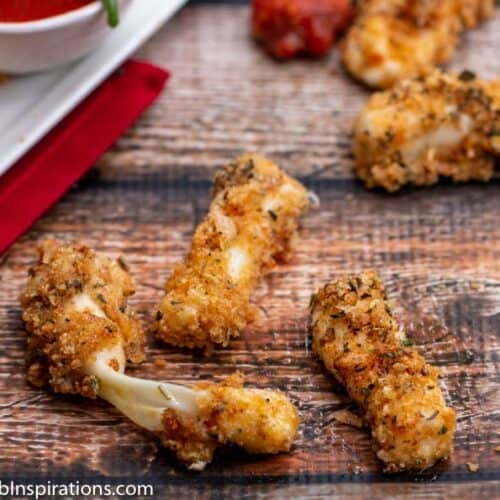 Keto Mozzarella Cheese Sticks Recipe
These keto mozzareall cheese sticks are so simple and can be made in only 5 minutes! The seasonings are on point too!
Instructions
Freeze cheese sticks in the package overnight. The cheese sticks must be frozen solid. The cheese sticks will keep frozen in the freezer for up to 4 months. I always keep some stocked in the freezer just for this recipe! If you want mini cheese sticks you can cut the cheese sticks in half and freeze them in a freezer friendly zip lock baggie too.

Place the 2 eggs in a small bowl big enough to fit the cheese sticks. Whip the eggs till fluffy. I use a mini bread loaf pan to hold the egg mixture so that when I dip the eggs it coats the cheese stick perfectly because of the height and depth of the pan without using more eggs.

Unwrap the frozen cheese sticks.

Dip each one in the egg mixture.

Remove the cheese stick from the egg mixture and immediately dip it in the

pork panko

. Firmly press the panko around the cheese stick if you like the extra coating on your cheese sticks.

Preheat the air fryer to 37o degrees.

Place the coated cheese sticks on the air fryer tray.

Bake at 370 degrees for 5 to 6 minutes. This is long enough to make them nice and soft but not too soft to where the melt through the tray. I have placed a sheet of parchment paper on the bottom of the air fryer too. This works nicely! The parchment paper is not required though.
Notes
Serve with a sugar free marinara sauce.
Makes 6 cheese sticks or 18 mini cheese sticks
Nutrition
Serving:
1
cheese stick
|
Calories:
115
|
Carbohydrates:
1
g
|
Protein:
9
g
|
Fat:
8
g
|
Fiber:
1
g
|
Sugar:
1
g
Nutrition facts are provided as a courtesy. Have a question about our calculations or why you got a different result? Please read our
nutrition policy.