We just made a fantastic Keto Chocolate Crunch Candy Bar Recipe and we made it with only 2 ingredients.  Here's the best part.,. One of those ingredients is protein!!  What a fantastic way to curb that sweet tooth and stay on track with your keto way of life.
Here's the secret ingredient.  It's called Whey Protein Isolate Puffs and they are extra crunchy!  They really do taste like the rice crispy crunch that you find in the Nestle Crunch bars but these ingredients are way better for you.
These protein puffs come in two different flavors.  They come in chocolate and unflavored.  I opted to get the unflavored because I can add any flavor I want to use it in and I want to add this to a few different types of recipes.  I have not tried the chocolate yet so I have no idea how it tastes.
I miss the crunch factor the most on keto because there aren't that many crunchy foods.  These is an excellent way to add a bit of crunch!!  I can see this being added to granola,  smoothies, chia pudding, and even a homemade keto shake too!  I bet if you added a savory flavor to these you could even use them as croutons for a salad!  The crunch was still there even when I added them to the warm melted chocolate too.  They hold that crunchy texture!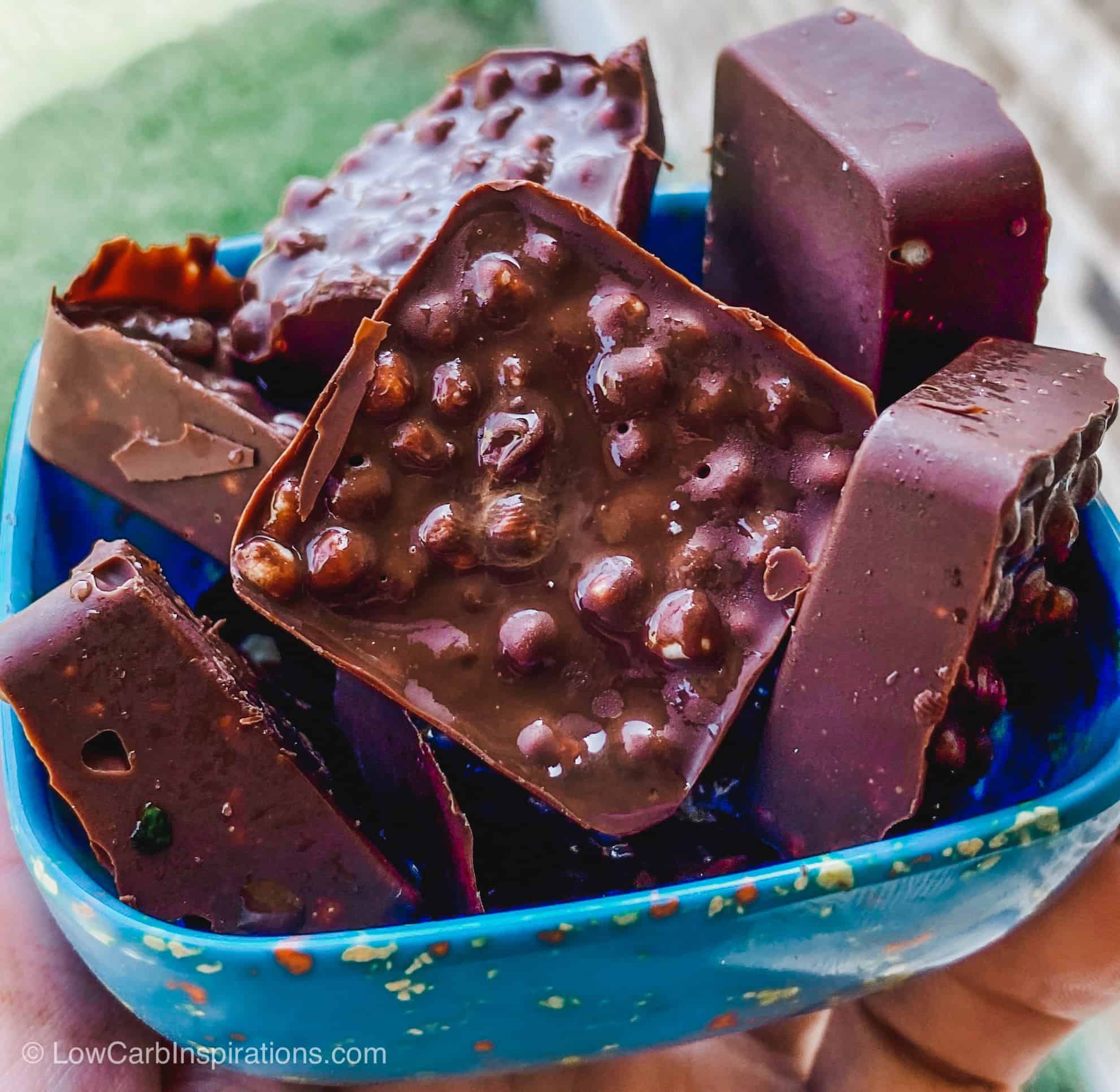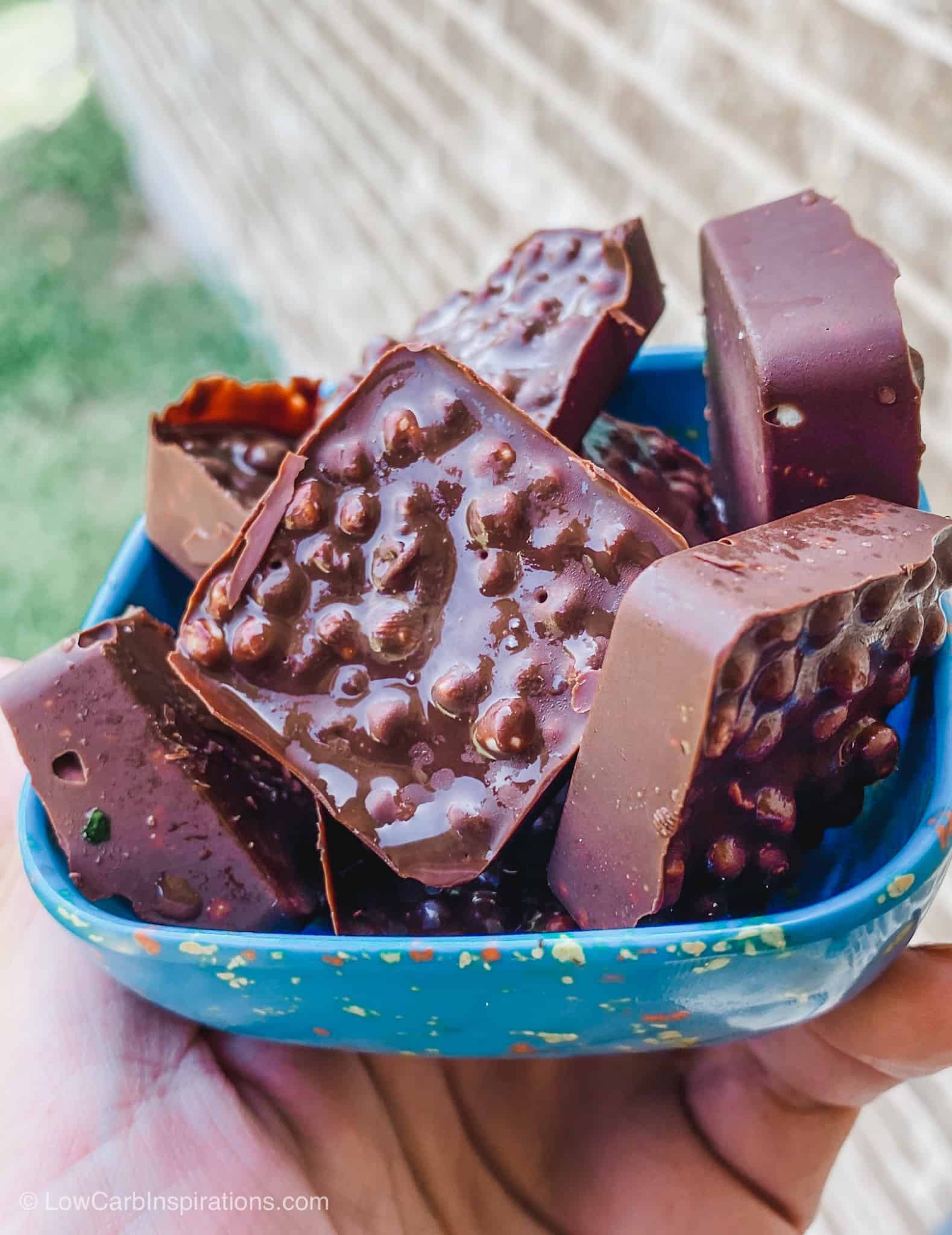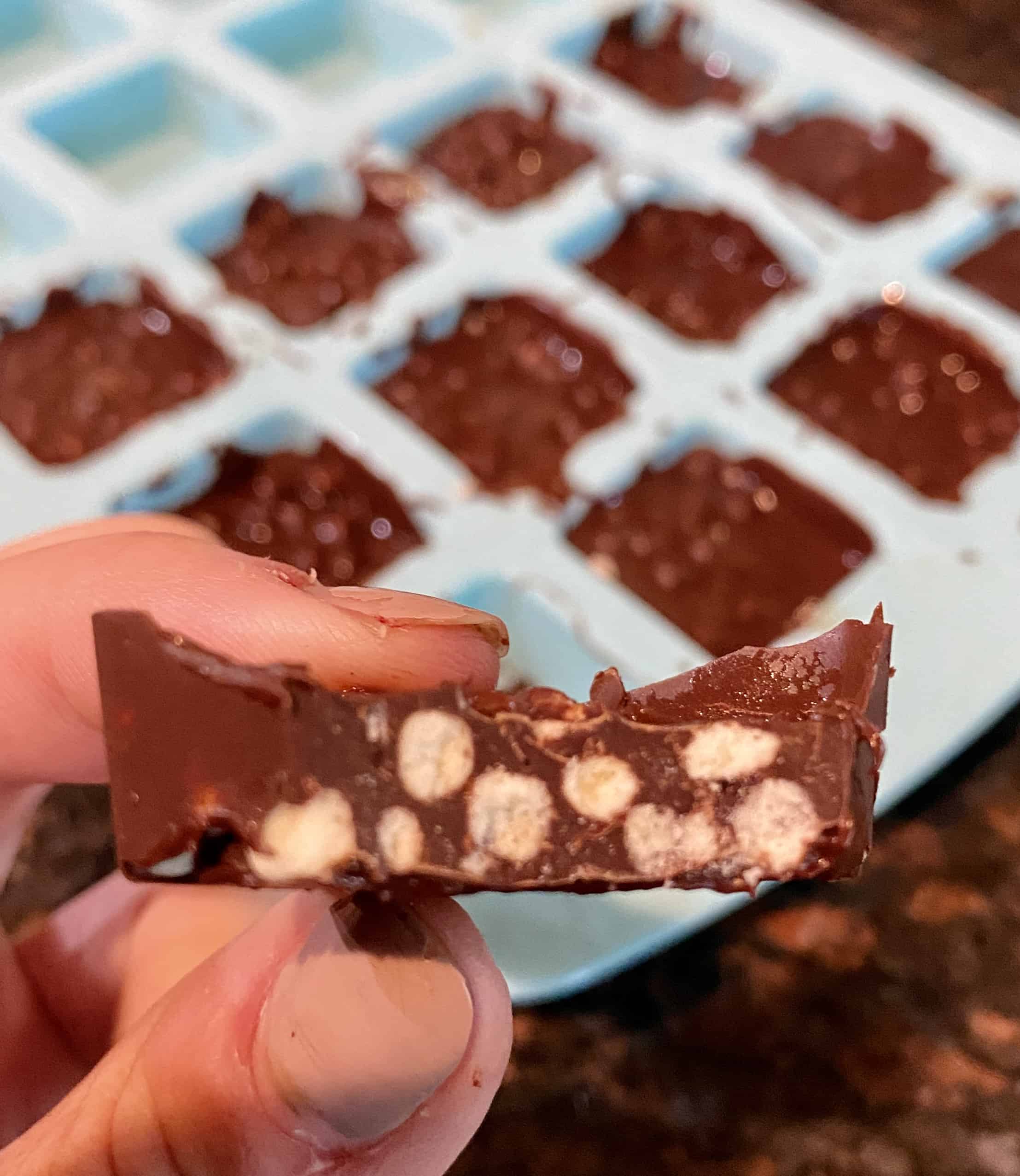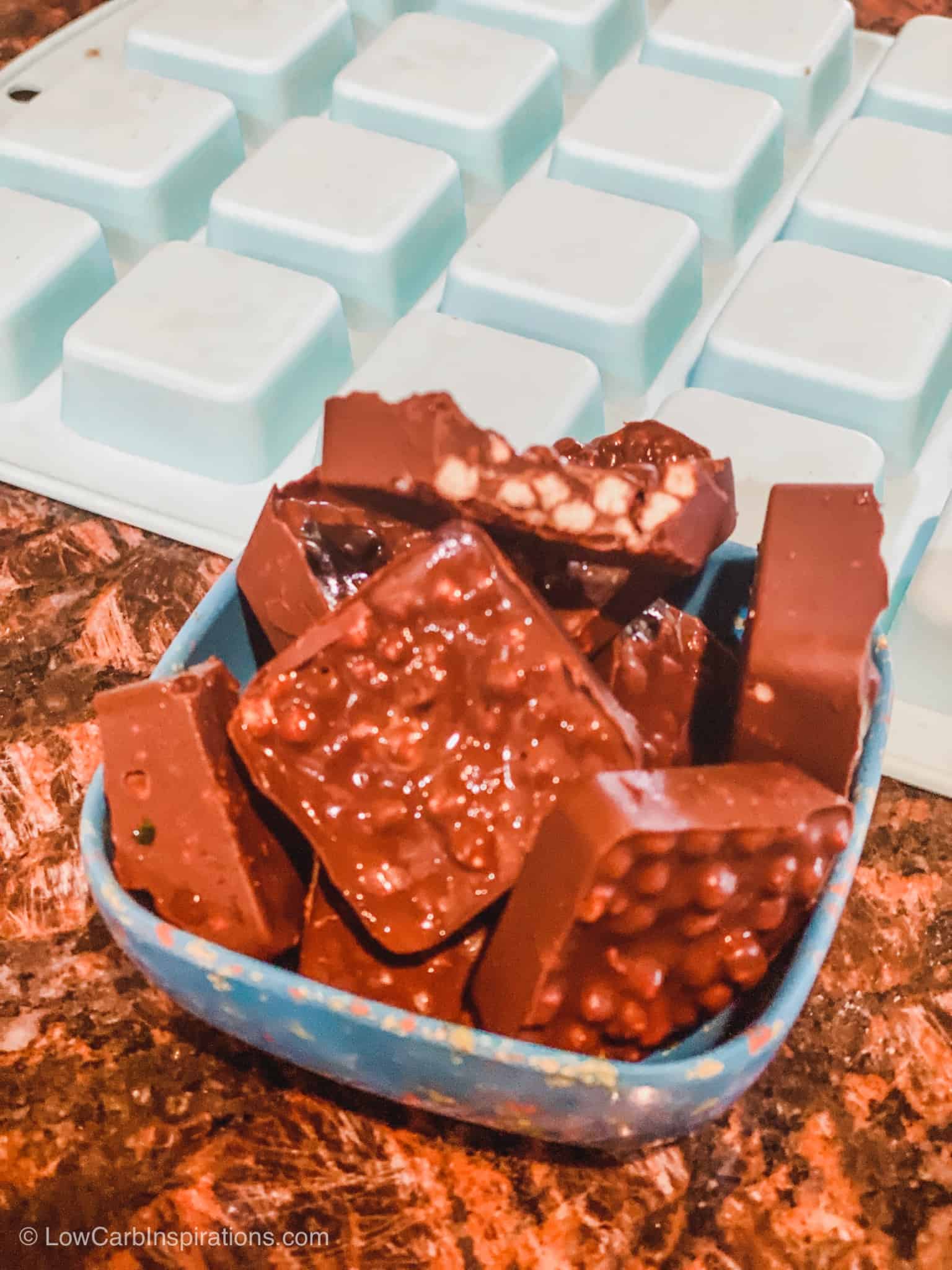 Keto Chocolate Crunch Candy Bar Recipe Ingredients
1 cup Lily's Chocolate Chips (or any sugar free chocolate chips you prefer)
1 tsp coconut oil
1/2 cup Whey Protein Isolate Puffs
Keto Chocolate Crunch Candy Bar Recipe Instructions
Add 1 cup of sugar free chocolate chips along with 1 tsp of coconut oil to a microwave safe bowl and melt the chocolate.  You will do this by heating the bowl of chocolate for 30 seconds at a time.  Mix the ingredients after every 30 seconds until you get a smooth consistency.  I was able to reach this result in 2 30 second cycles.
Add 1/2 cup of Whey Protein Isolate Puffs to the melted chocolate and stir it until all the protein balls are covered in melted chocolate.
Use a spoon and scoop out teaspoon size bites and place them in a silicone mold.  You can use the candy bar mold or a mold as seen in the photos below that are 1 inch squares.  I really like the small bites of chocolate!  I was able to get 9 chocolate squares with this mixture.  You can make them thinner and get a 12 count using the same amount of ingredients too.  Make them any size or thickness you want.
Place them in the refrigerator to cool down and harden or place them in the freezer to harden quicker.  This only takes about 10 to 15 minutes in the freezer.
Enjoy!
Note:  One scoop of the whey protein isolate puffs has 10 grams of protein and only 2 carbs!!  We used about 2 scoops which adds only 4 carbs for the whole tray!