Keto Bread made with Zucchini Flour
We just made keto bread with homemade zucchini flour and it turned out fantastic! Let me show you how we made it!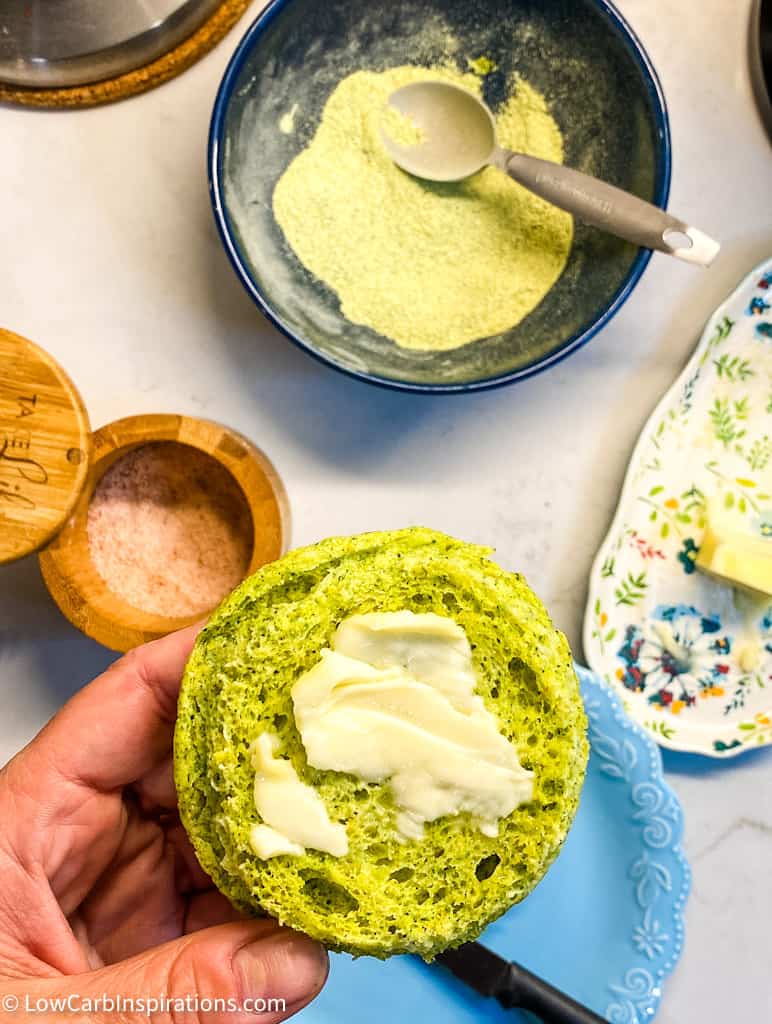 We are in love with homemade zucchini flour and you will be too! If you want to know exactly how to make your own zucchini flour at home, check out this tutorial here: How to Make Zucchini Flour (includes step by step instructions)
Frequently Asked Questions
Is this recipe keto friendly and low carb?
Yes, this recipe using a keto flour alternative that is fantastic! It's definitely low carb and keto approved.
How does this flour taste in this bread recipe?
This has a very mild zucchini taste with a wonderful light and fluffy texture that is quite delightful!
Is zucchini flour hard to make?
No, zucchini flour is not hard to make but it is time consuming. You can see the step by step instructions on how to make zucchini flour here: https://lowcarbinspirations.com/how-to-make-zucchini-flour/
Do you have other recipes where you use zucchini flour?
Not yet! This is new to me too! I love the flavor and the texture so I definitely plan on making more recipes.
Is zucchini flour a one to one ratio replacement for other keto flours?
Yes, it is a one to one ratio replacement if you are using coconut flour. I have found that both zucchini flour and coconut flour do require a bit of liquid to flour ratio so that your recipe does not come out dry or dense.
It is not a one to one ratio for almond flour though. Almond flour does not hold the liquids like the zucchini does. You would only need to use 1/3 the amount of zucchini flour to almond flour.
Why we love this keto bread recipe and you will too!
It tastes fantastic!
It has a wonderful texture!
It's not heavy like other keto bread recipes that use almond flour.
It's keto approved!
This flour can be made with sweet and savory recipes too!
Once you realize how wonderful this flour is, you will want to always have some in your pantry! I can't wait until they start producing this in mass amounts and selling it at our local grocery stores! I'd buy it!
Keto Bread Nutrition Information:
This whole recipe creates a mug cake bread that can be sliced into two pieces. Both slices are only 1 carb and 6 grams of protein! Excellent macros for anyone doing the keto diet or the low carb diet.
Ingredients I used to make this keto bread recipe
Zucchini Flour
egg
butter
Here are a few photos to show you how we made this keto bread!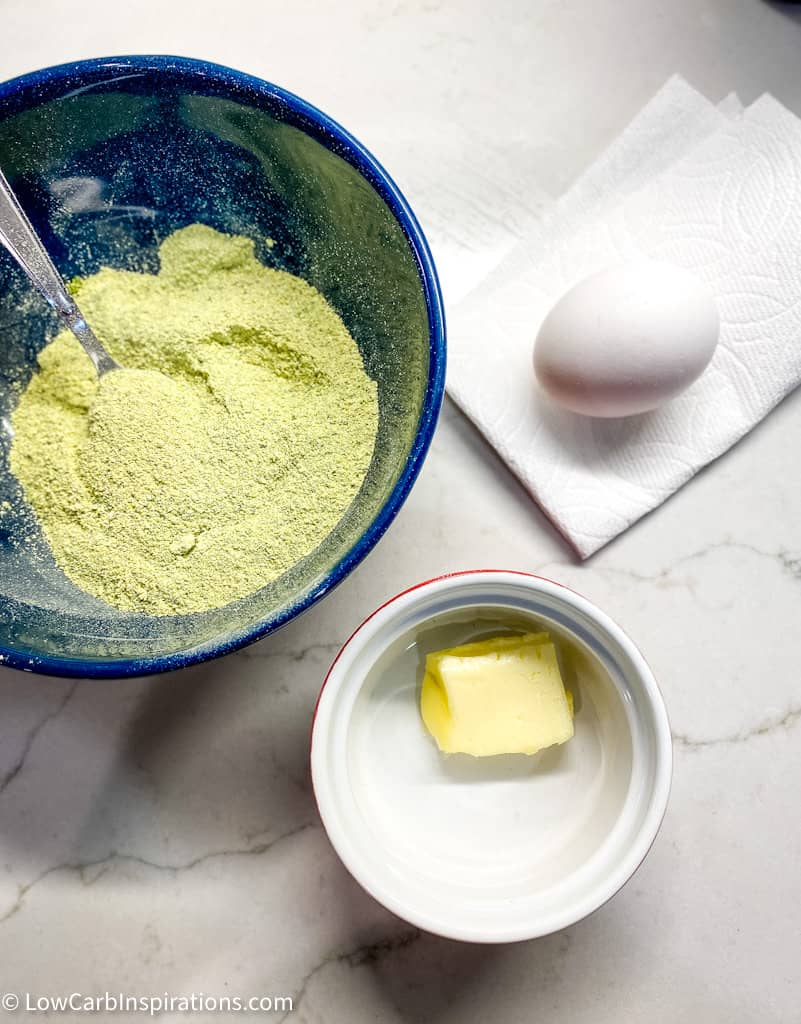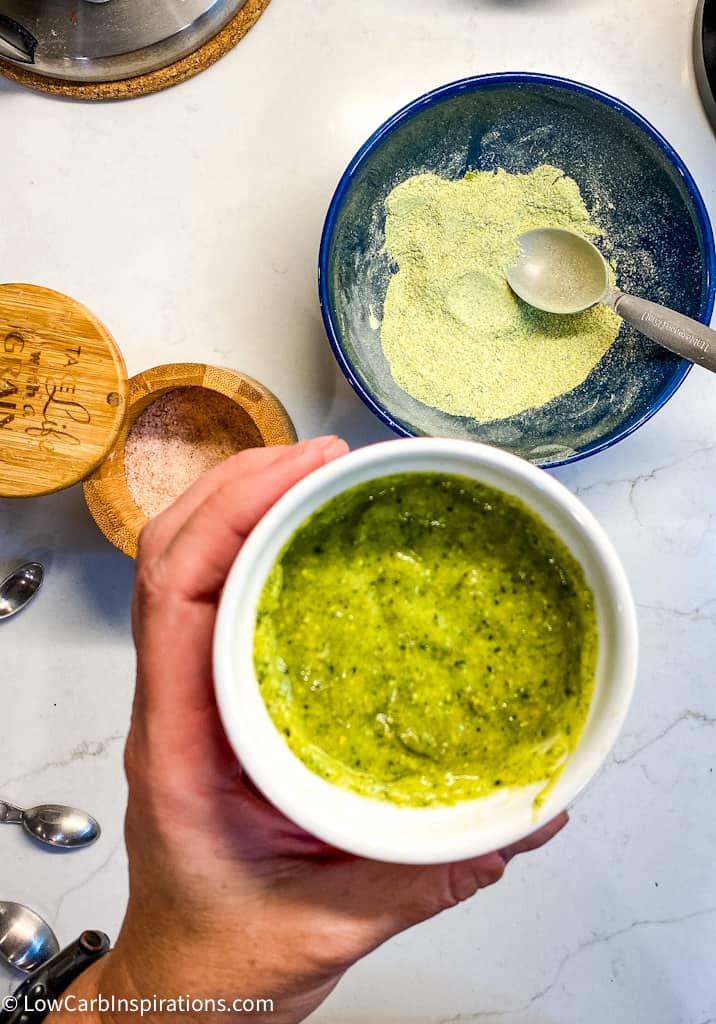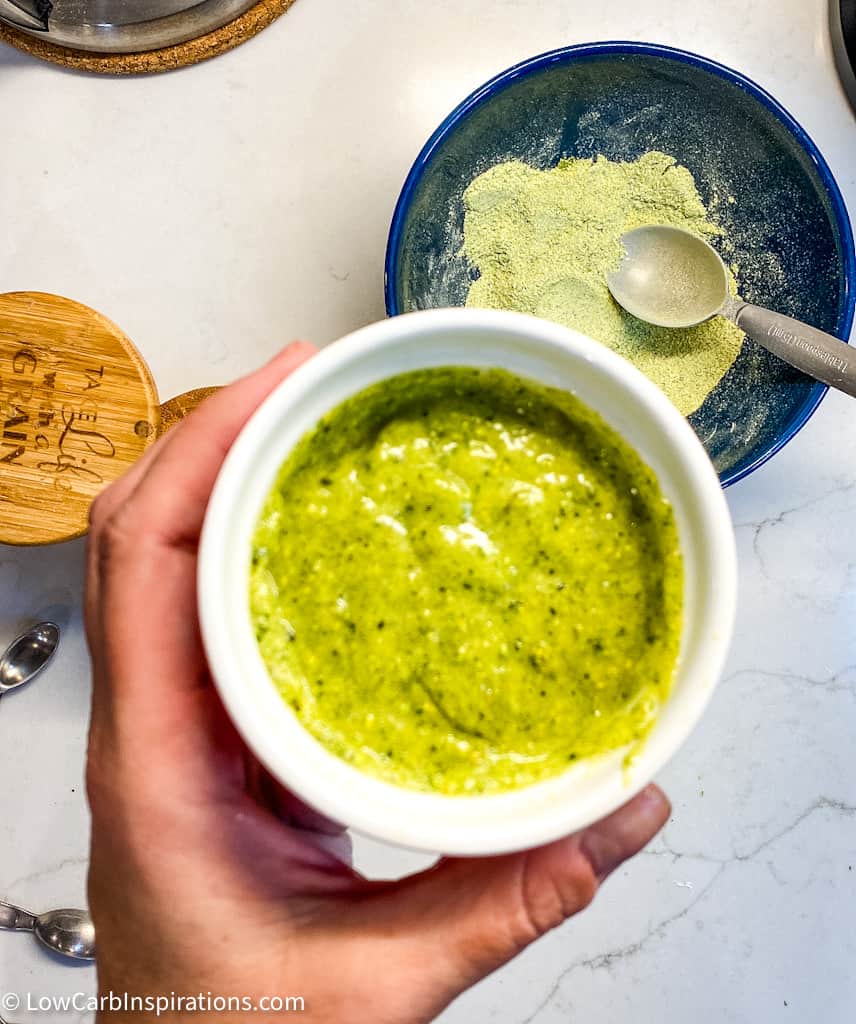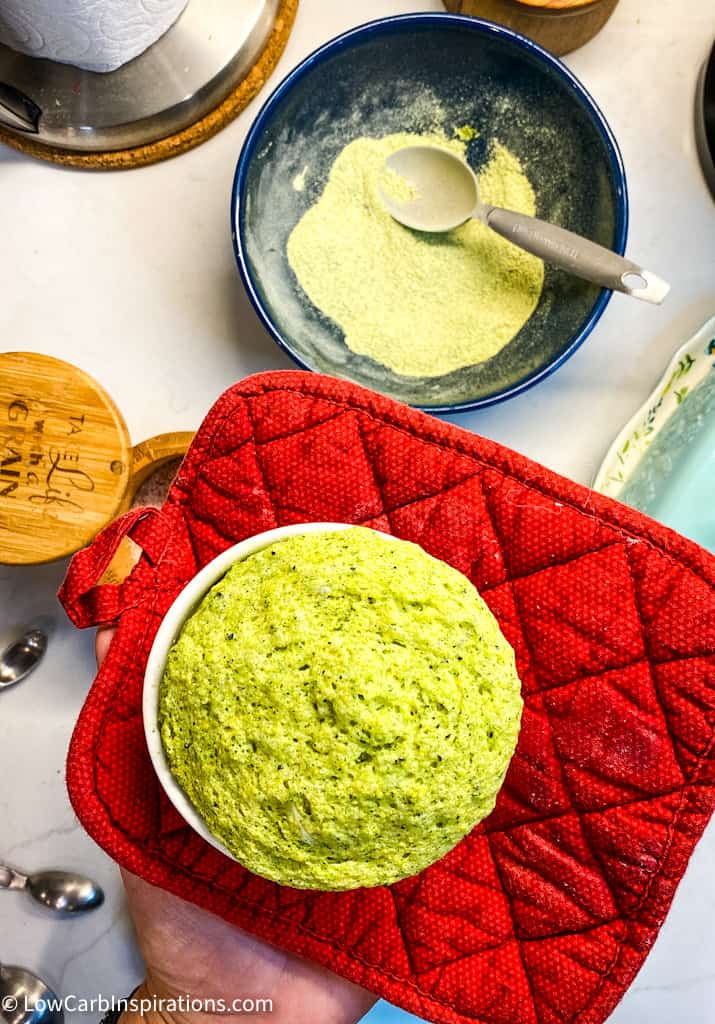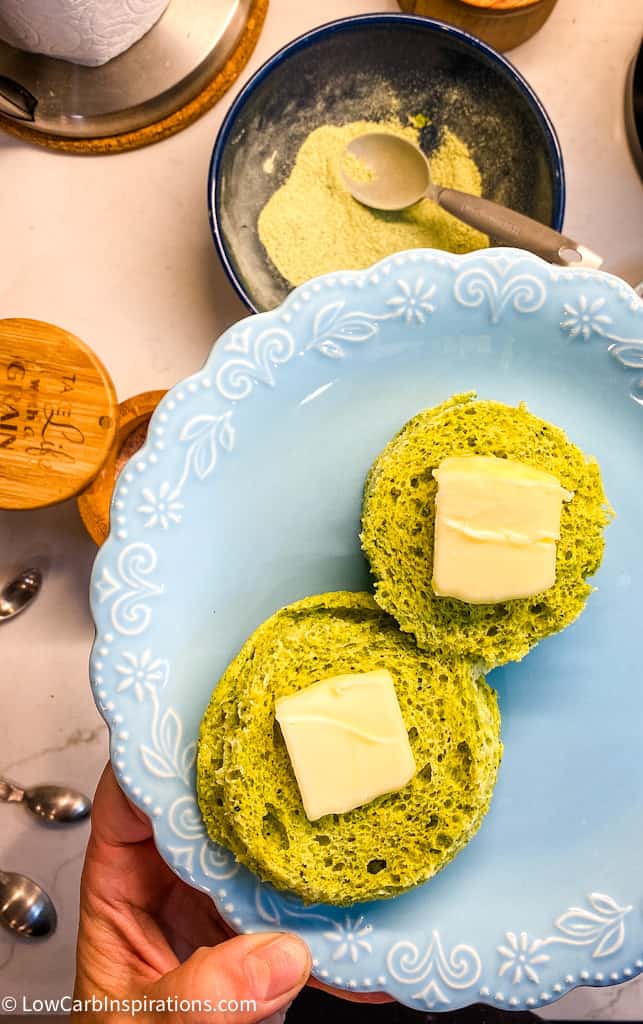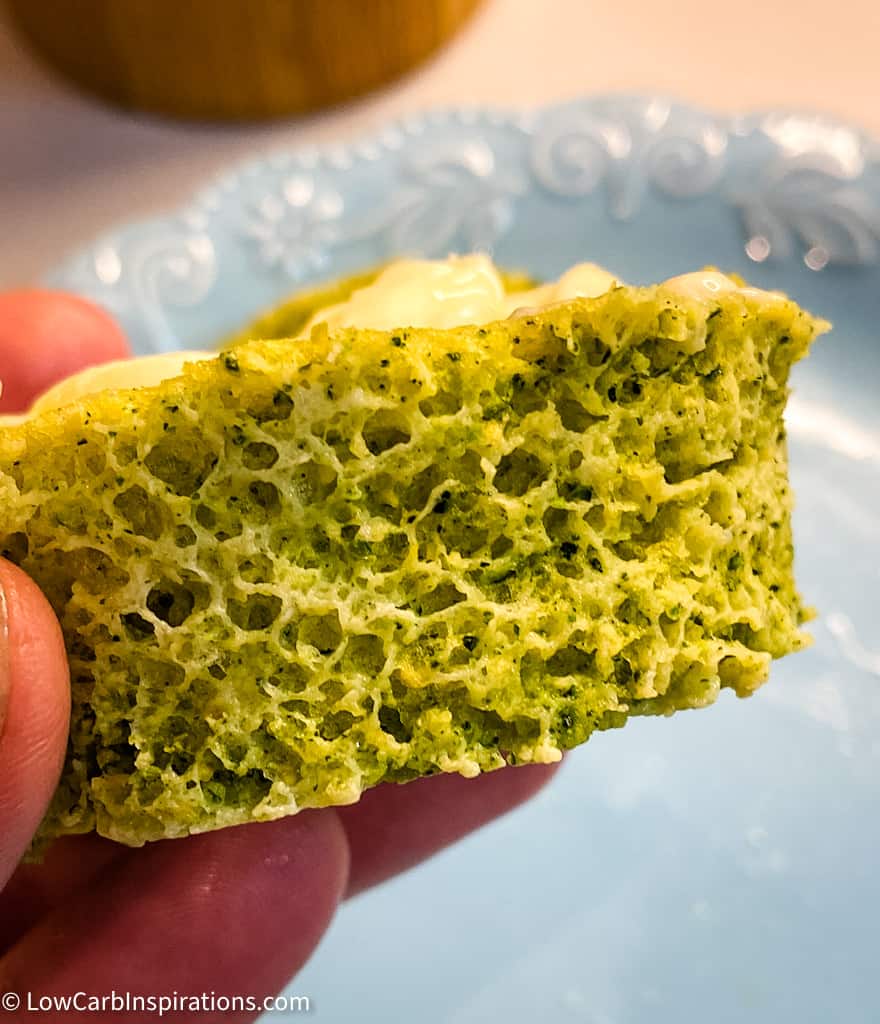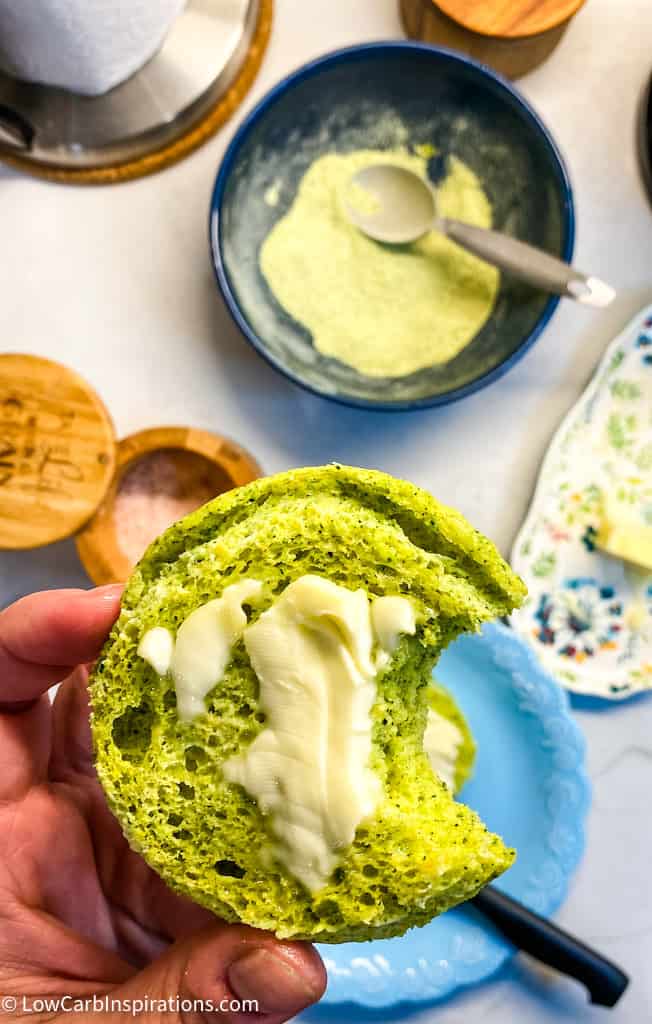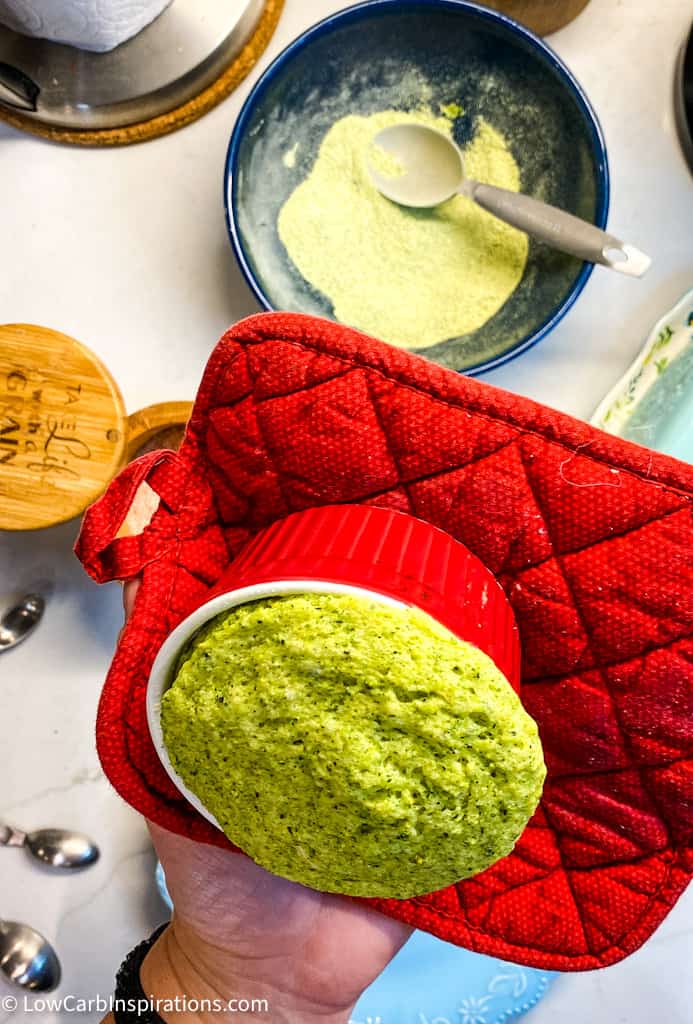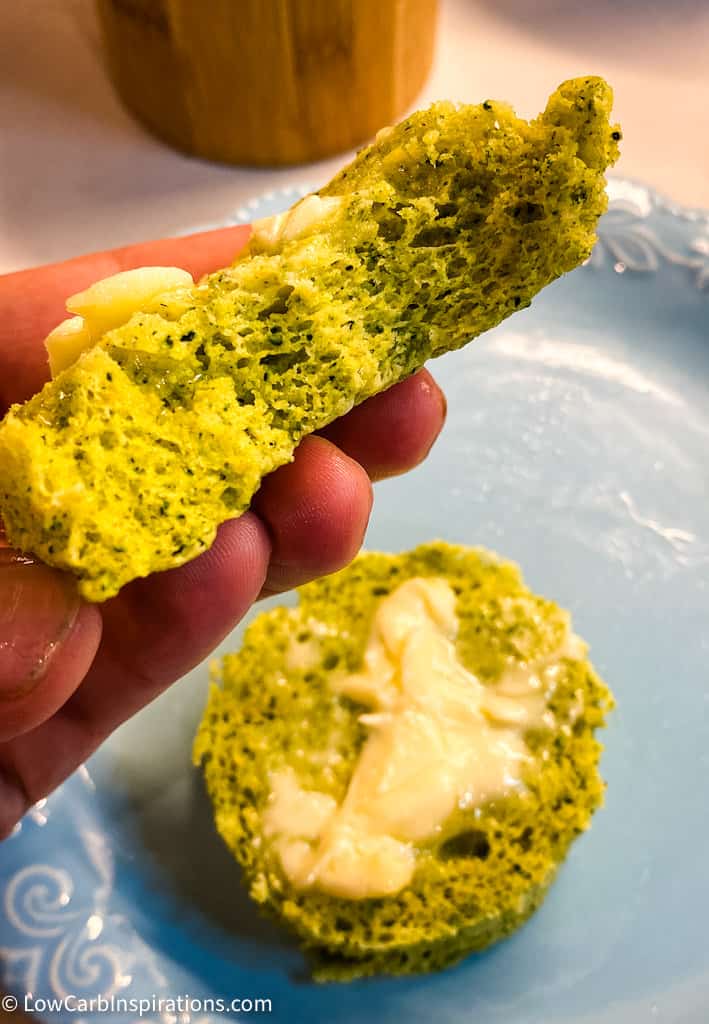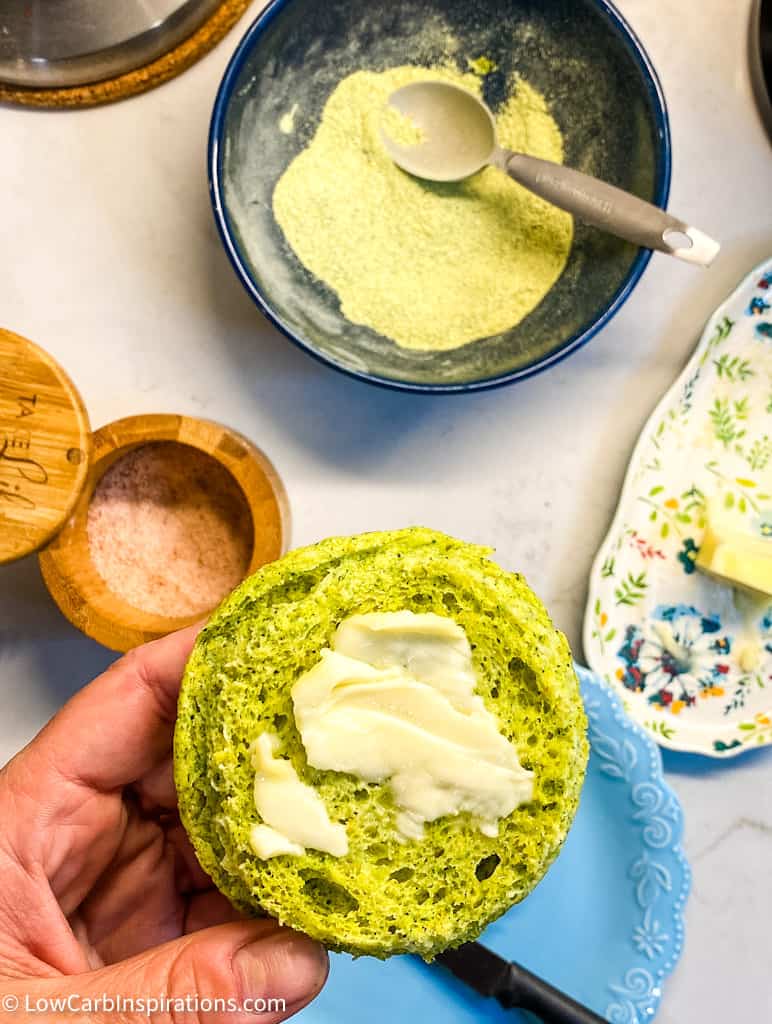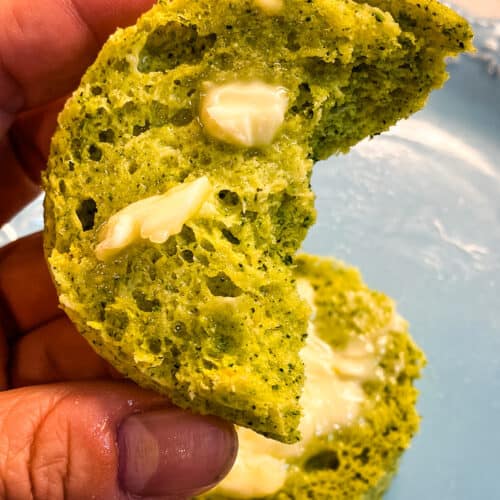 Keto Bread made with zucchini flour
Light and fluffy keto bread recipe that uses zucchini flour!
Equipment
1 microwave mug cake cup

1 mircowave oven
Ingredients
1

egg

1

tbsp

zucchini flour

1/4

tsp

baking powder

1

tbsp

butter, melted
Instructions
Add 1 tbs butter to a microwave safe dish and heat on high for 10 to 15 seconds or until the butter has fully melted.

Crack the egg and add it to the melted butter mixture. Whip the egg until fluffy.

Add the baking powder and zucchini flour. Mix using a whisk until fully combined.

Allow the mixture to set for about 1 minute. This will allow the zucchini to soak up the mixture.

Mix one more time after a minute and you will notice the batter is nice and smooth.

Bake for 60 seconds in the microwave.

Remove and serve with a pat of butter and enjoy!
Notes
Only 1 carb and 6 grams of protein! Excellent macros for keto bread!
Nutrition
Serving:
1
Mug Cake
|
Calories:
167
|
Carbohydrates:
1
g
|
Protein:
6
g
|
Fat:
16
g
|
Fiber:
1
g
|
Sugar:
1
g
|
Net Carbs:
1
g
Nutrition facts are provided as a courtesy. Have a question about our calculations or why you got a different result? Please read our
nutrition policy.