Keto Basic White Sauce Recipe
Remember when I told you I perfected a Keto Roux Recipe that's made with no flour? Well, I used that roux recipe to make this Keto Basic White Sauce recipe! This white sauce can be used as pizza sauce, in a casserole, in soups or stews… you name it! You can even use it to add cream to your favorite chicken dish. Just add the seasonings you want to make it your own. This is a basic white sauce recipe that you can reference for many different recipes. You can pour it over meats or vegetables. Do you remember scalloped potatoes? You can use this basic white sauce as a cream for scalloped radishes. Just add cheese! You could even use this as a gravy too! The ideas are endless!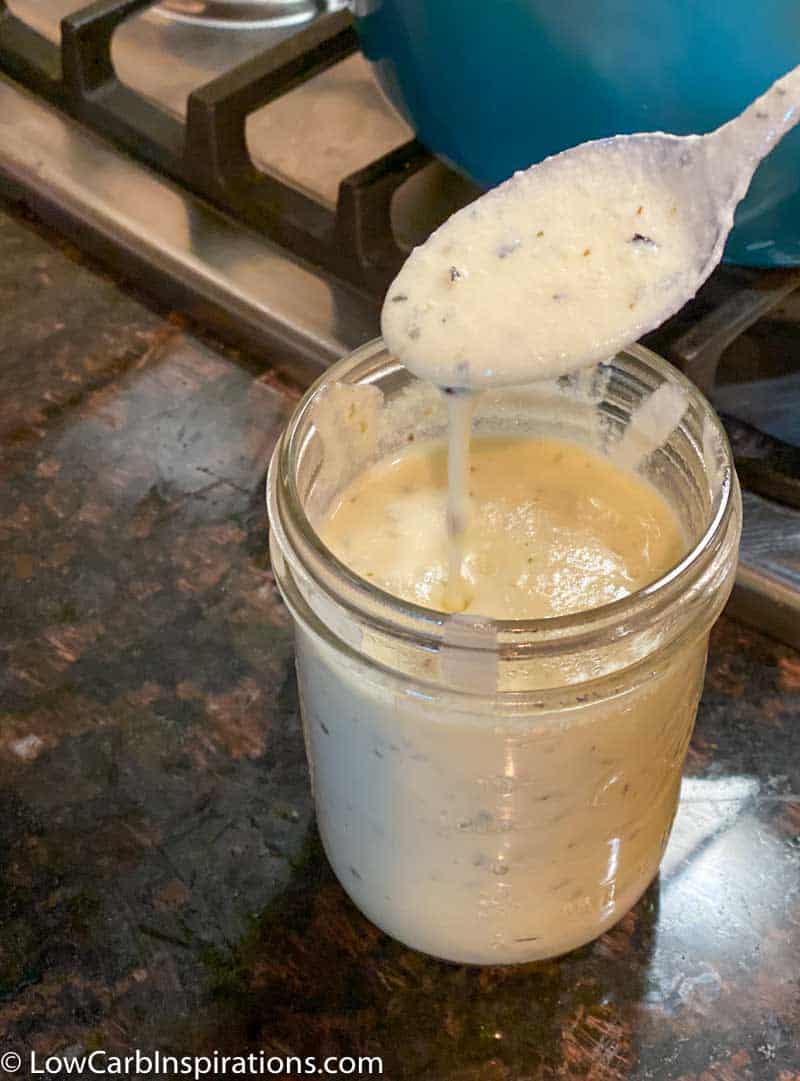 Here's how we made it! The secret ingredient that makes this white sauce tastes amazing without the carb guilt is Whey Protein Isolate and we used the unflavored!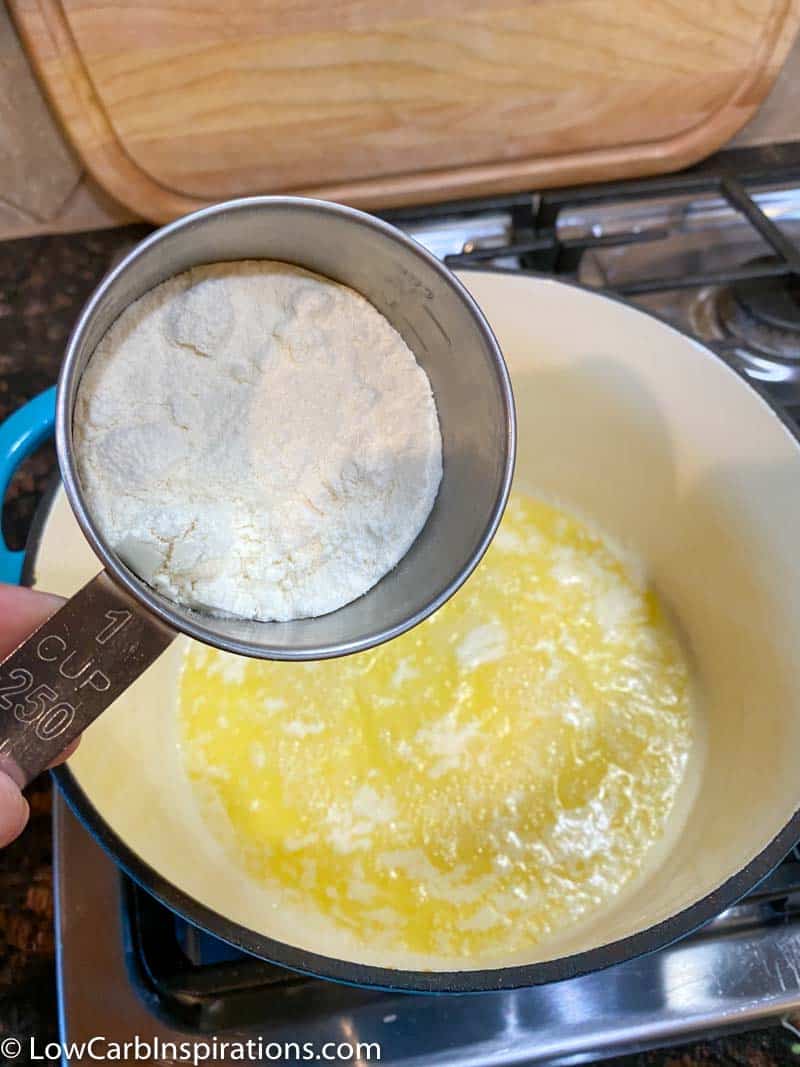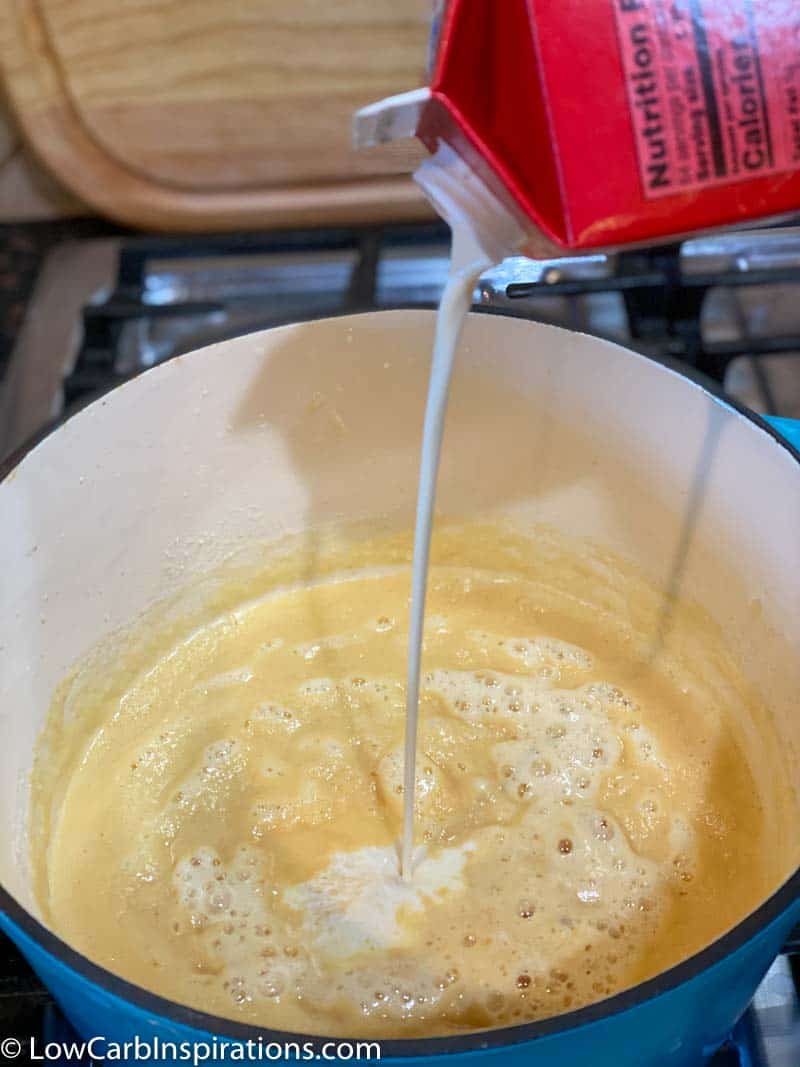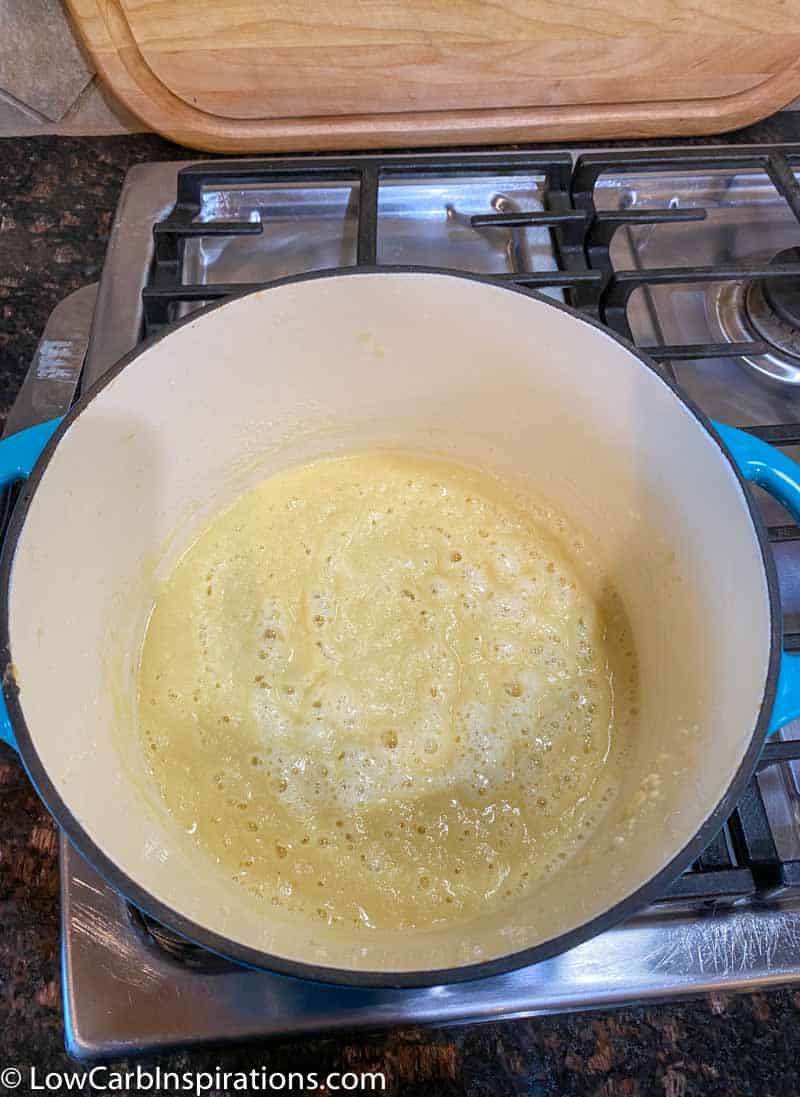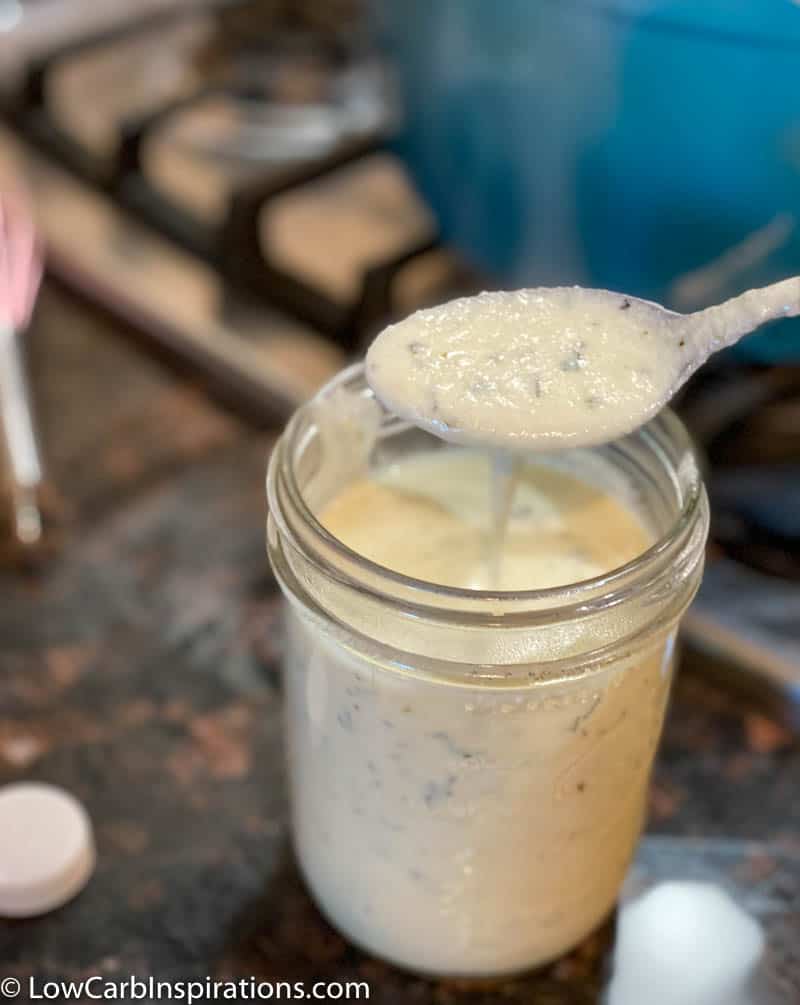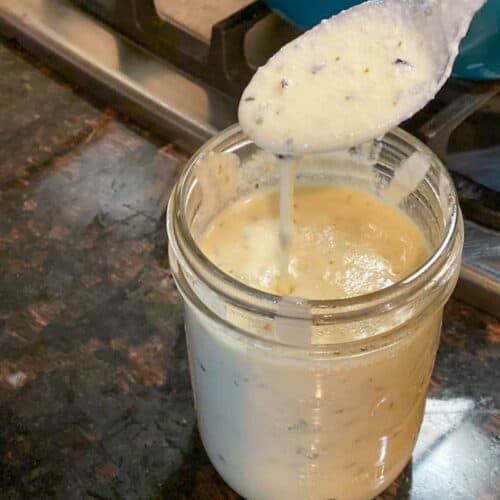 Keto Basic White Sauce Recipe
Makes 16 oz (2 cups) can be doubled or tripled if needed
Instructions
In a saucepan, melt the butter over low heat.

Add 1 scoop (1/3 cup) of the unflavored whey protein isolate and whisk it in the melted butter until it's well combined and thick.

Turn the heat off if you see it start to brown.

Add 1/2 cup water and 1/2 cup heavy whipping cream and continue stirring it with a whisk.

Add the salt and pepper.

Remove from the heat.
Notes
Optional Seasonings:
1/4 tsp garlic powder
1/2 tsp paprika
1/2 tsp onion powder
Nutrition
Serving:
2
oz
|
Calories:
140
|
Carbohydrates:
1.3
g
|
Protein:
2.4
g
|
Fat:
14.3
g
|
Sugar:
0.3
g
Nutrition facts are provided as a courtesy. Have a question about our calculations or why you got a different result? Please read our
nutrition policy.