We have crafted up a fun sugar-free gummies recipe that I just know you will love! We used matcha tea in the recipe but honestly, you can make it any flavor you want.  Just look at how pretty these matcha tea sugar free gummies are! Delish!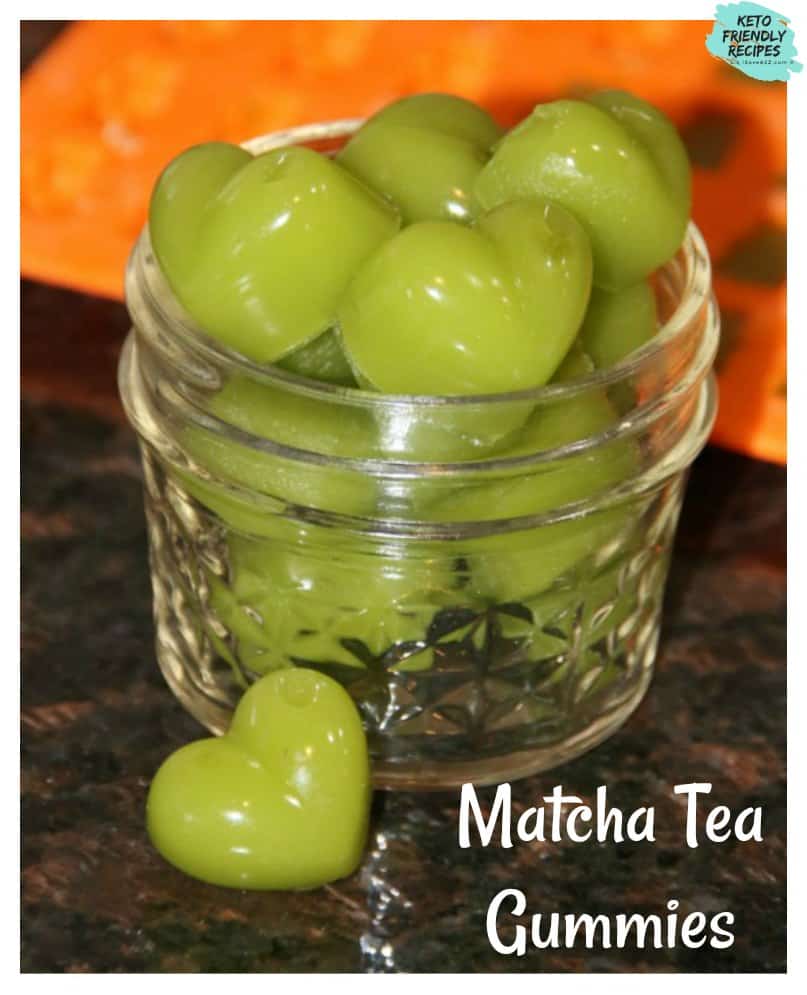 Sugar Free Gummies Recipe
Last week I was experimenting while creating a sugar-free gummy bear recipe we created the cutest little pink gummies!  They were pretty tasty too.  That's what inspired us to make more flavors using different products we love.  I wanted to make healthy gummy bears for myself with one of my favorite drinks, Matcha Tea!  It's my newest addiction that's actually good for you.  Love that!
I tried this tea called Matcha Tea from Perfect Keto.  It's a bit pricey but it also includes the MCT oil powder so the price is totally worth it!  Not only that but the Match tea is a ceremonial grade which makes it the highest grade ever!  You will not find this taste in a regular Matcha tea blend you find at your local grocery stores.  Believe me.  I've tried to find a local blend that was just as good but I had no luck.  
If you want to try the Match Tea you can order it from Perfect Keto here and use promo code iSaveA2Z to get the same discount I got!  It's a nice price break!!  It's cheaper than the listing for this Perfect Keto Matcha Tea on Amazon even if you have prime shipping!  The company was kind enough to share a code with our blog followers.
The key to this recipe is the unflavored gelatin I used.  This is the number 1 ingredient you need to make any of the gummies recipes we share.  It's the ingredient that forms the gummies and allows them to keep their shape.  Not only that but it's good for you too!
Gelatin Health Benefits
Improves digestion and gut health
Protects joints and helps with joint pain
Improves your quality of sleep
Improves hair, nails, and skin
Helps maintain heart health
Helps you feel full
Maintains strong bones,
Eases symptoms of arthritis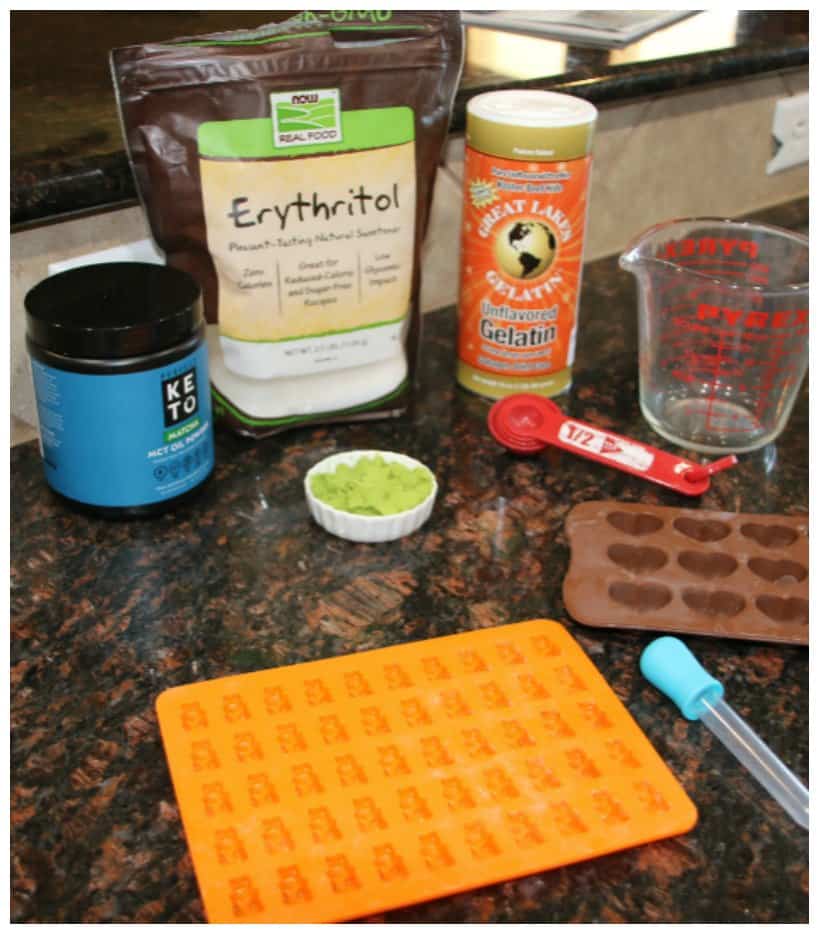 Sugar Free Gummies Recipe Ingredients
Matcha Tea Gummies Recipe Instructions
In a small saucepan heat 1 1/2 cups of water with a 1/2 cup of sugar substitute.  You need to heat this just enough for the sugar substitute to dissolve in the water.  Be sure to taste it and add more sugar substitute if it's not sweet enough for your taste buds.
Put a 1/2 cup water in a microwave-safe container and bring it to a boil using the microwave. (or you can use the stove top for this part too)
Pour 1 tbs of thePerfect Keto Matcha Tea
Then and 4 tbs of Great Lakes Unflavored Gelatin into the hot water and mix it very quickly.  I found it easy to use my Nutri Ninja blender for this part because it starts to thicken pretty fast.
Then pour the 1/2 cup of gelatin mix into the sugar substitute water.
In the original Sugar-Free Gummy Bear recipe, I posted earlier this is the part where I would normally add Lorann oil extracts but you won't need this step because these are Matcha Tea flavored.  However, if you want to make this recipe with a different tea and add more flavorings.  You would add the oils at this step if you want to combine different flavors.  You could go crazy with different flavor combinations too.  Just think about a red tea with added cinnamon flavoring for a Red Hot or Cinnamon Gummy bear!
Once I've added all the ingredients and mixed in thoroughly, I transfer the warm liquid into a measuring cup with a pourable spout.
Have your silicone gummy bear mold sets out and ready for filling.  There are so many different gummy bear mold sets that you are bound to find one or two you really like!  You can get Lego sets, bear sets, worm sets, hearts and so many more!  They are fairly inexpensive too!
Here are a few photos we took while making these delightful Sugar Free Gummies: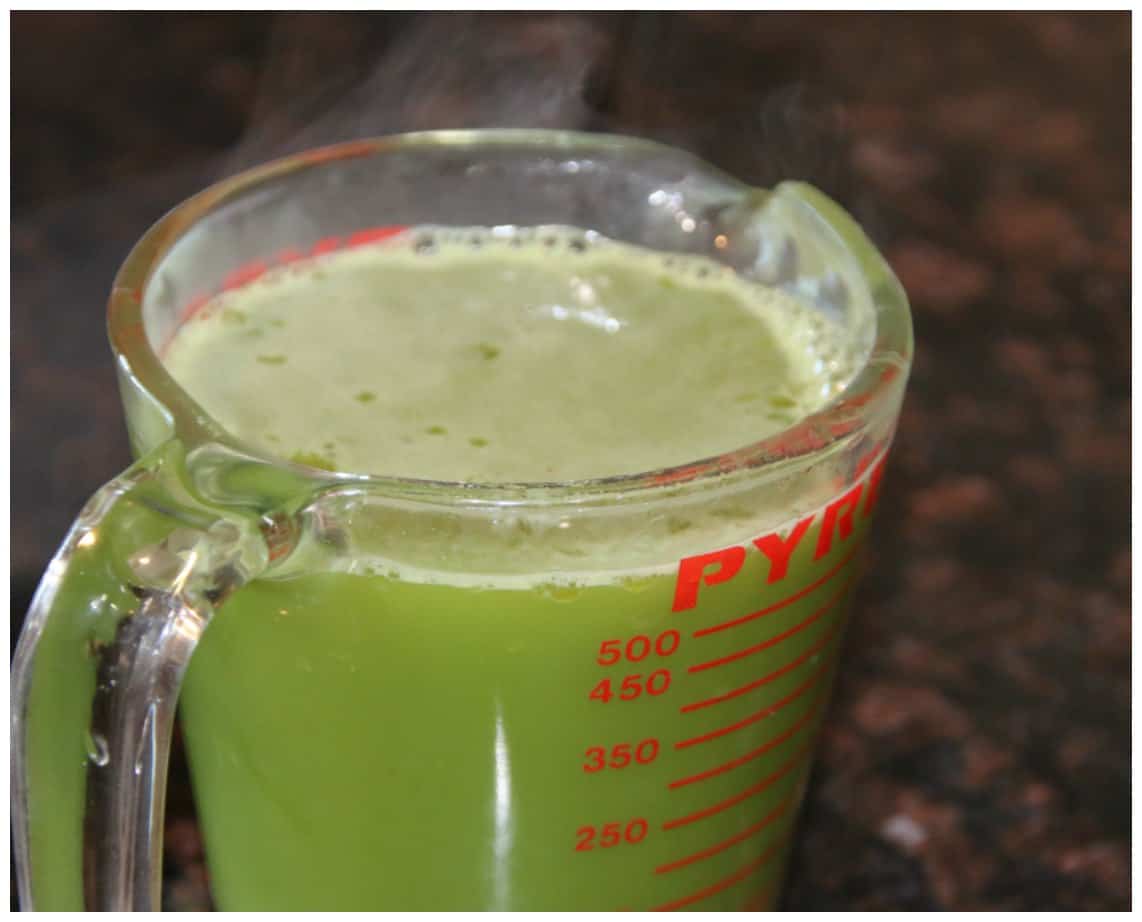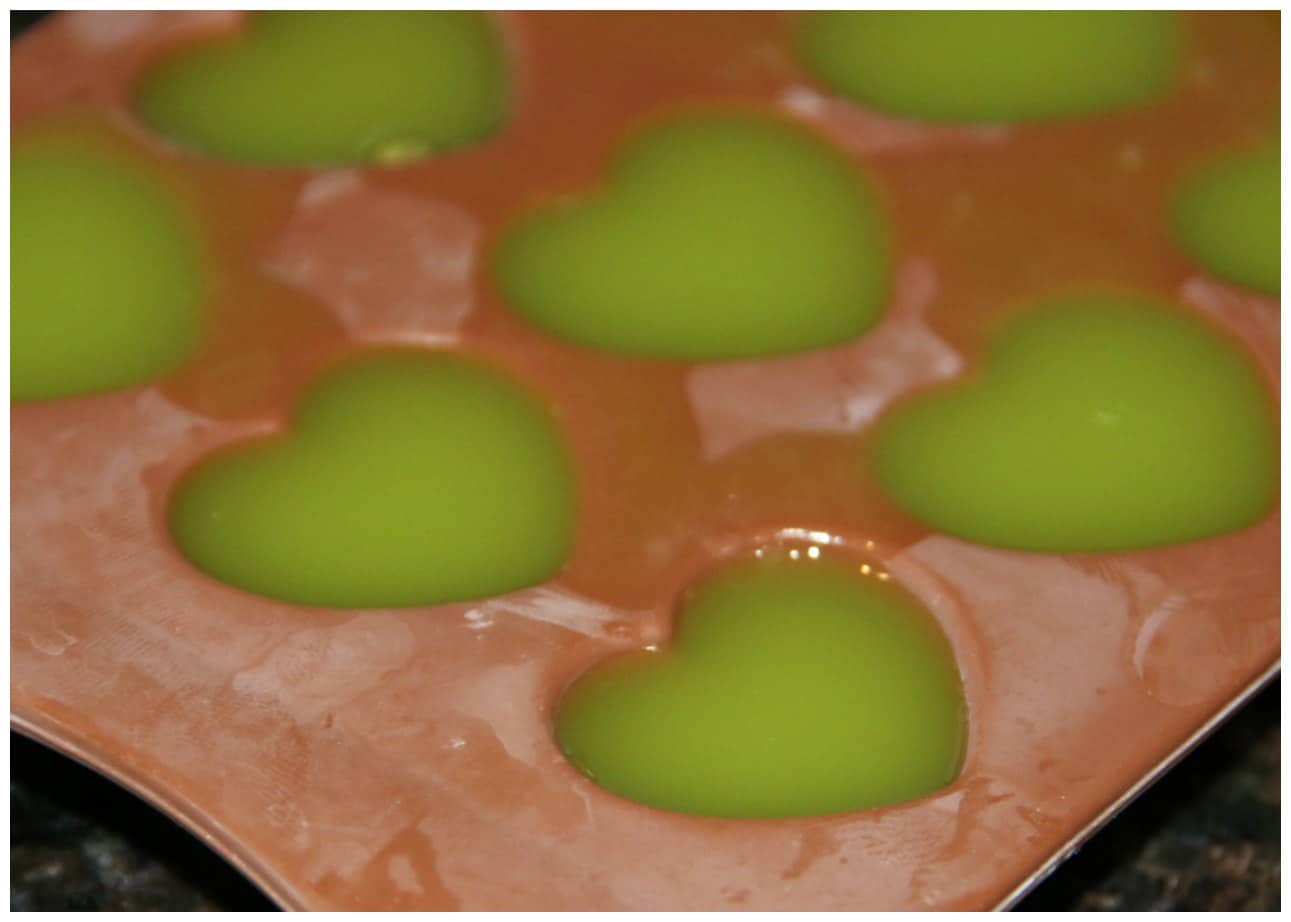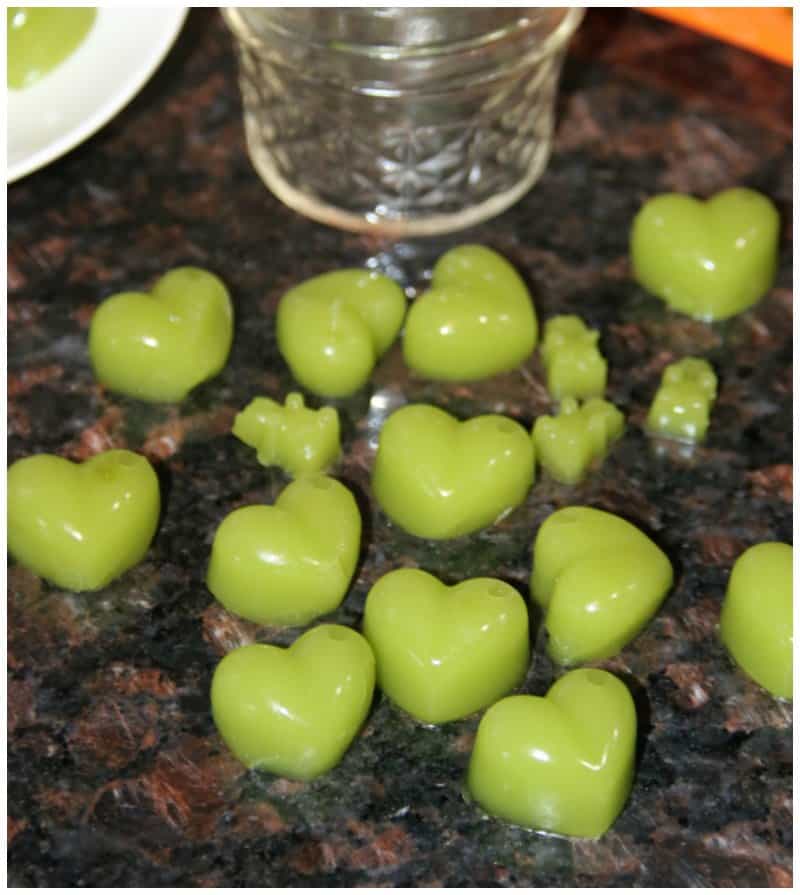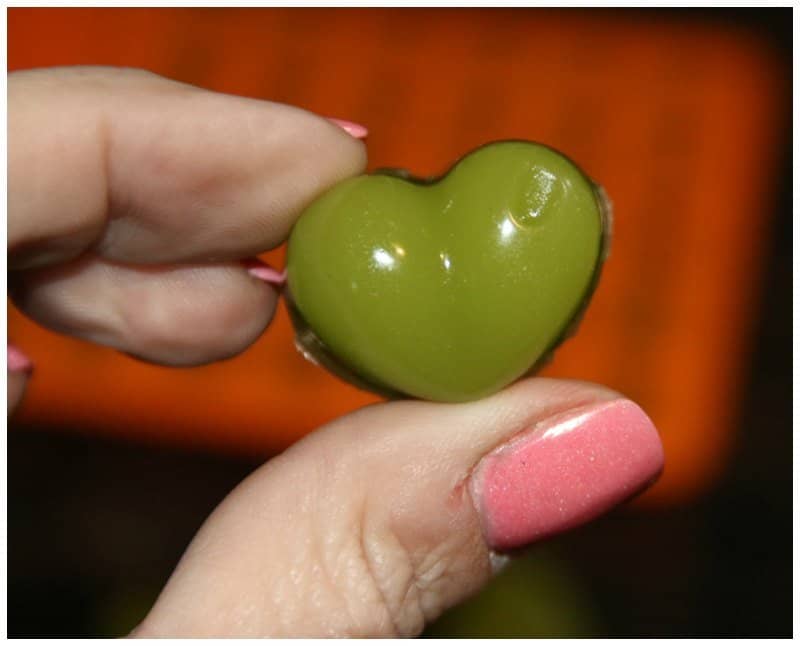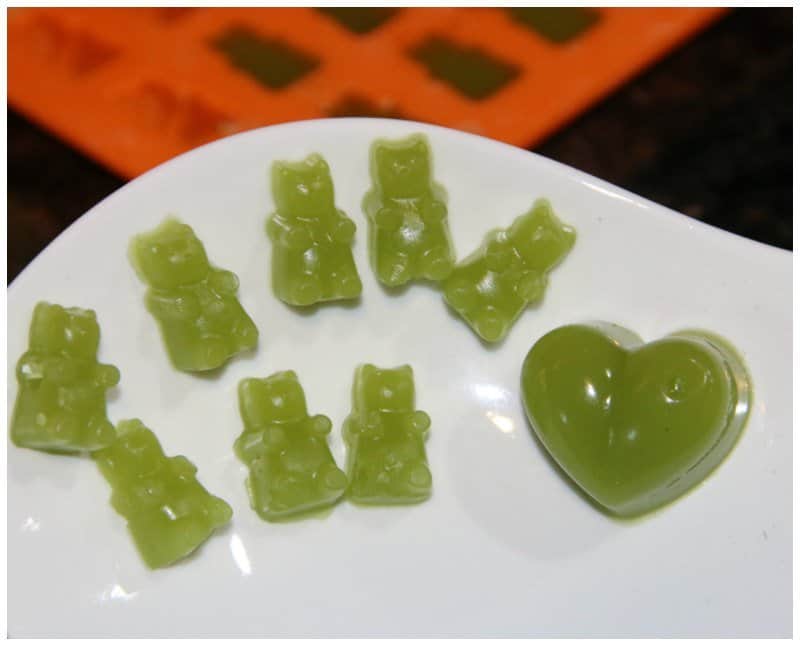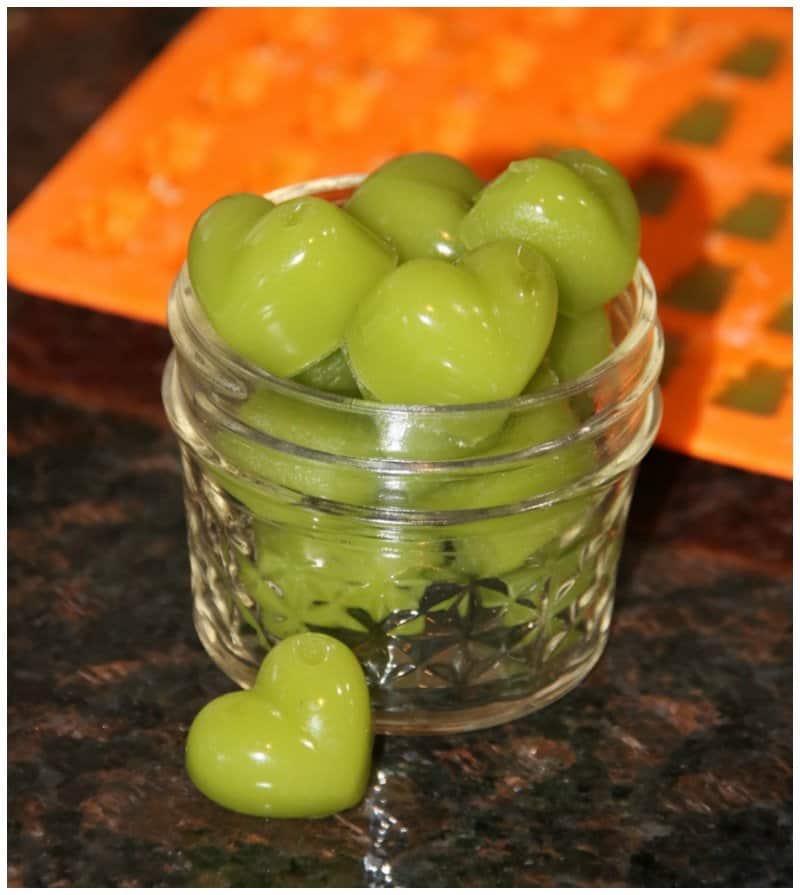 Don't forget to pin this Matcha Tea Gummies Recipe on Pinterest for later: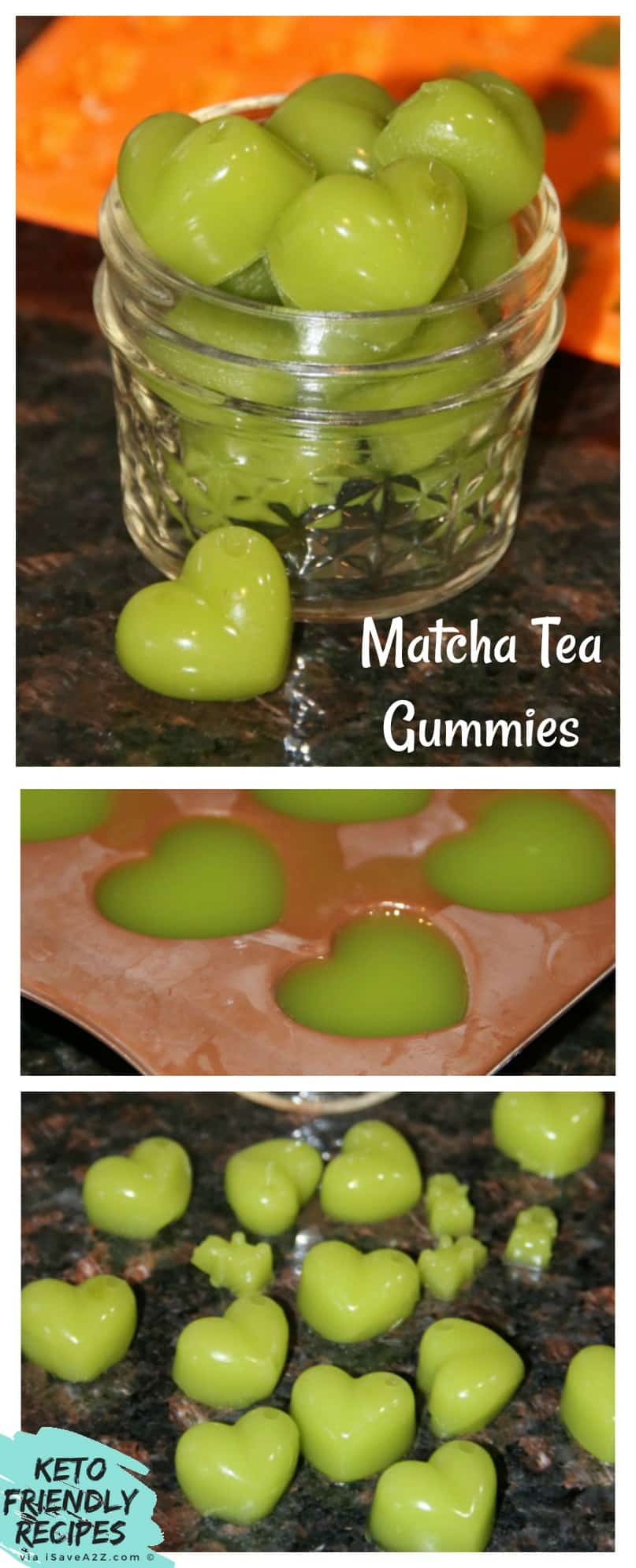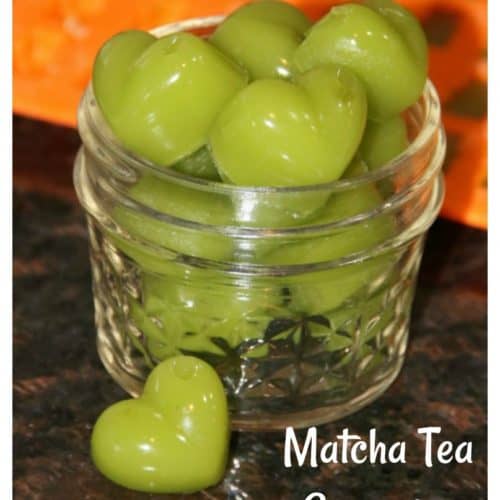 Sugar Free Gummies Recipe
Healthy sugar free gummie recipe that you can make at home. Sugar free dessert or snack that is actually good for you!  
Instructions
In a small saucepan heat 1 1/2 cups of water with a 1/2 cup of sugar substitute. You need to heat this just enough for the sugar substitute to dissolve in the water. Be sure to taste it and add more sugar substitute if it's not sweet enough for your taste buds.

Put a 1/2 cup water in a microwave-safe container and bring it to a boil using the microwave. (or you can use the stove top for this part too)

Pour 1 tbs of thePerfect Keto Matcha Tea

Then and 4 tbs of Great Lakes Unflavored Gelatin into the hot water and mix it very quickly. I found it easy to use my Nutri Ninja blender for this part because it starts to thicken pretty fast.

Then pour the 1/2 cup of gelatin mix into the sugar substitute water.

In the original Sugar-Free Gummy Bear recipe, I posted earlier this is the part where I would normally add Lorann oil extracts but you won't need this step because these are Matcha Tea flavored. However, if you want to make this recipe with a different tea and add more flavorings. You would add the oils at this step if you want to combine different flavors. You could go crazy with different flavor combinations too. Just think about a red tea with added cinnamon flavoring for a Red Hot or Cinnamon Gummy bear!

Once I've added all the ingredients and mixed in thoroughly, I transfer the warm liquid into a measuring cup with a pourable spout.

Have your silicone gummy bear mold sets out and ready for filling.

Pour ingredients into the gummy molds and allow them time to set.

Enjoy
Nutrition
Serving:
12
cup
Calories:
31
kcal
Carbohydrates:
0.6
g
Protein:
7.5
g
Sodium:
21.9
mg