Keto Chewy Cranberry Cookies Recipe
Looking for a new keto cookie recipe to try? These Keto Chewy Cranberry Cookies are AMAZING! We finally perfected the recipe and I am so excited to share it with you!
Before starting my keto journey three years ago, I loved everything cranberry. Since starting my keto journey, I have been trying to perfect this recipe. After many…and I mean MANY trial and errors in the kitchen I was finally able to get the perfect chewy cranberry cookie recipe figured out. You won't regret making these!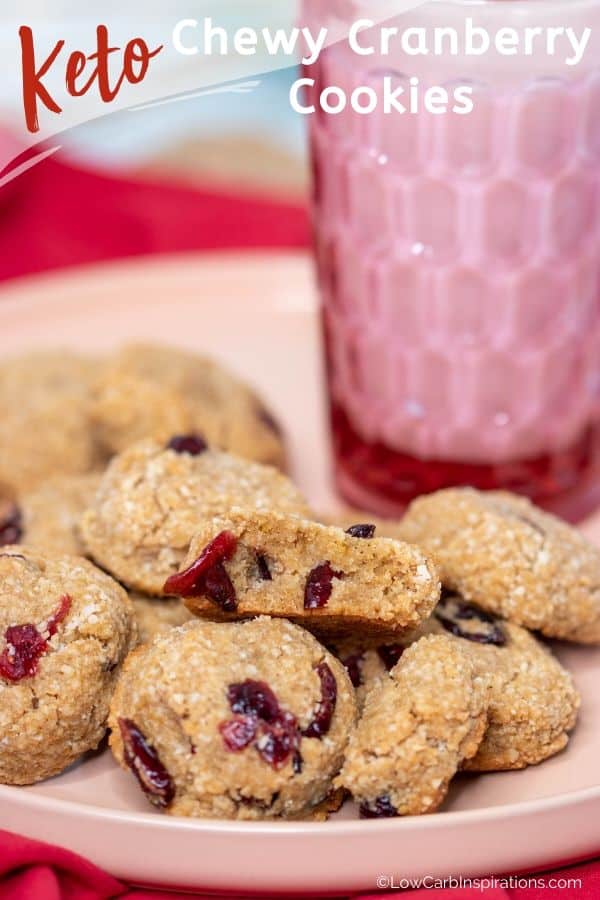 Keto Chewy Cranberry Cookies Recipe Ingredients
Keto Chewy Cranberry Cookies Recipe Instructions
The full instructions are listed in the printable recipe card below.
Keto Chewy Cranberry Cookies Recipe Nutrition
Serves 20
Calories 76, Total C 5.5g, Fiber 2.3g, Net C 3.2g, Sugars 1.3g, Fat 4.2g, Protein 2.3g
Here is a video we made to show you how to make this chewy cranberry cookie recipe.
New to Keto? Check out the Keto Starter Guide!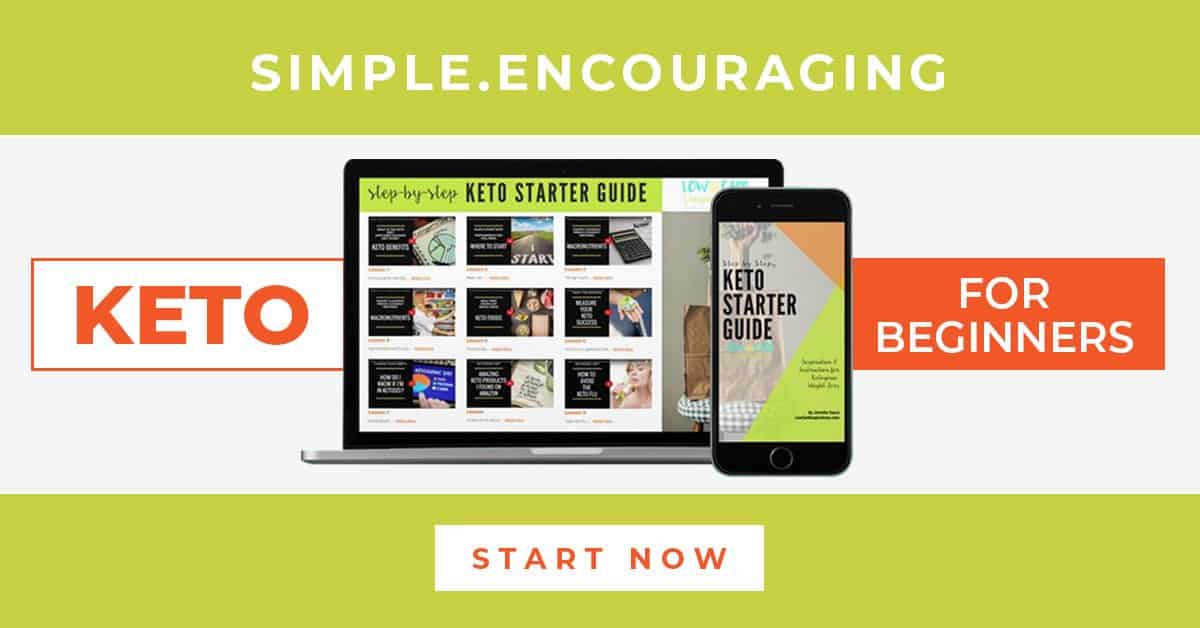 The Keto Starter Guide is an amazing resource as you get started on your keto/low carb journey. This guide has everything you need to get started in 9 simple video lessons and also includes workbooks with step by step instructions for beginners.
What's a macro and why do I count them?
How do I find the best recipes?
What is ketosis and how do I get my body there?
What fruits are allowed on a ketogenic diet?
Will I get "Keto Flu" and what do I do about it?
Get the Keto Starter Guide today!
What type of fiber syrup should I use in this recipe?
I tend to buy the VitaFiber syrup on Amazon only because it seems to be the best value. If you read the label, they are all basically the same ingredients. I've tried this with ChocZero syrups and Sukrin syrups too. All work perfectly!
ChocZero comes in really small containers and they are not that cheap. I found a really big container of fiber syrup called Fiber Yum but I didn't have a need to buy such a big container of it. The VitaFiber lasts me a very long time since I limit the use of it.
The only syrup I probably wouldn't try on this would be the Lakanto syrups. I find these to be a bit watery. You will need the thick syrup to get the fudge consistency needed for this keto peanut butter fudge recipe.
Here are a few photos we took while making this amazing recipe.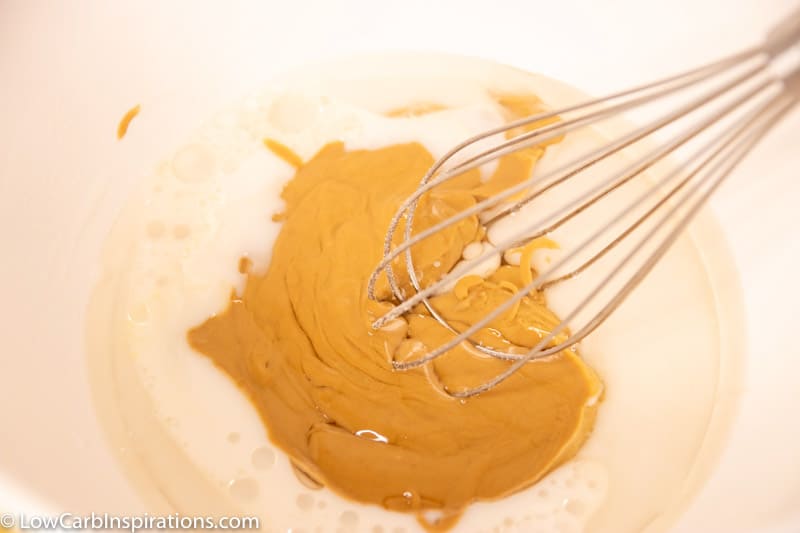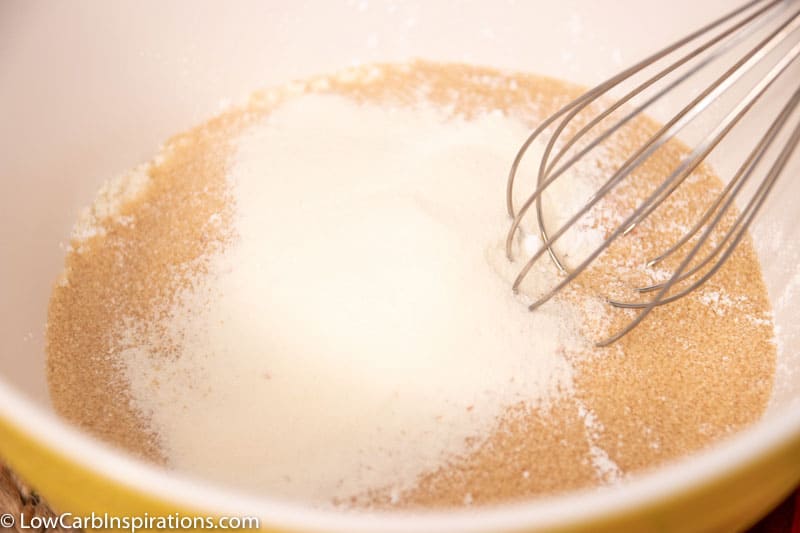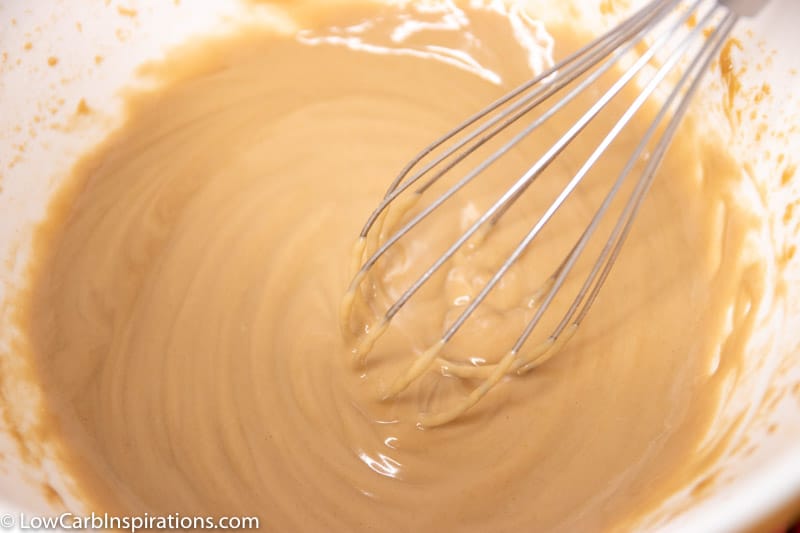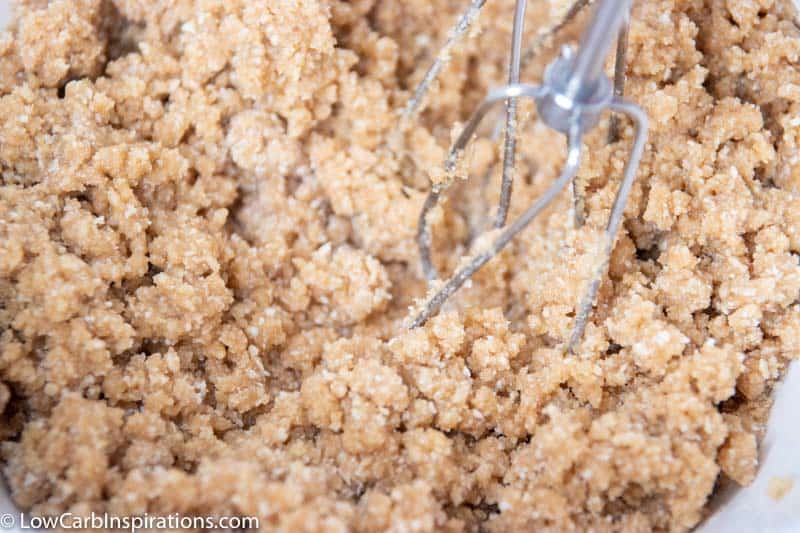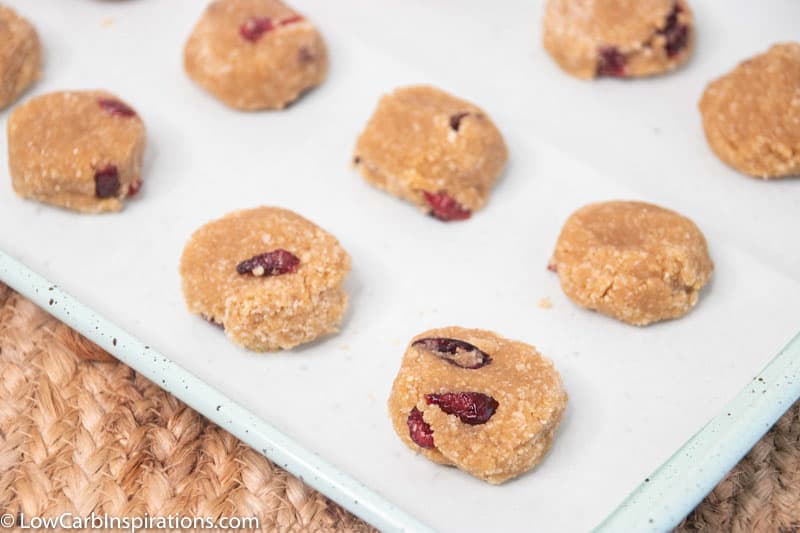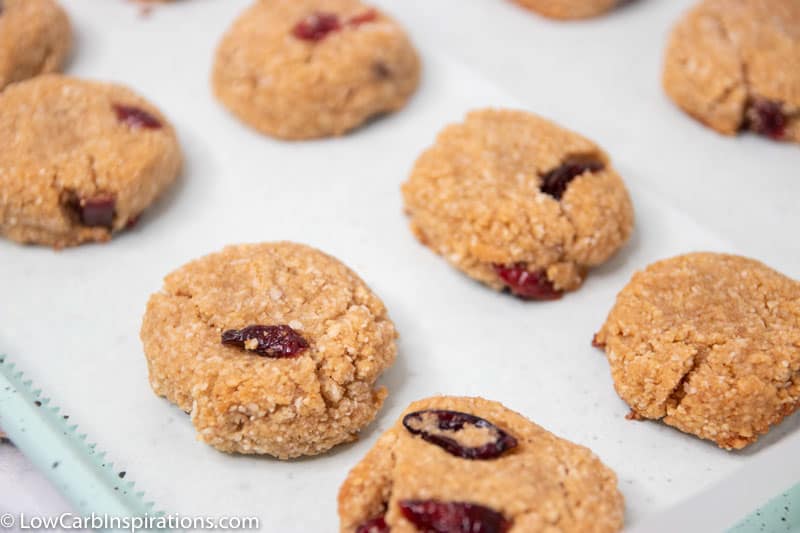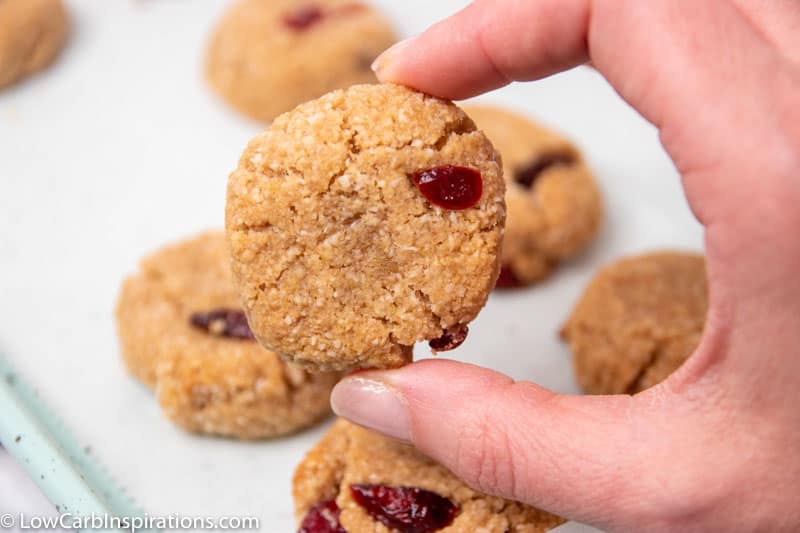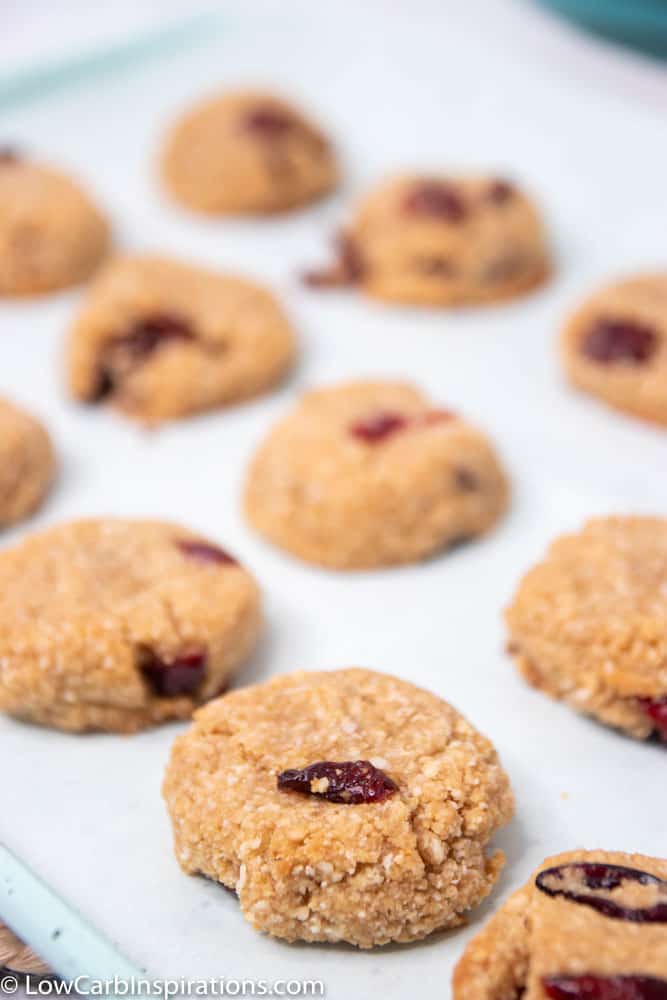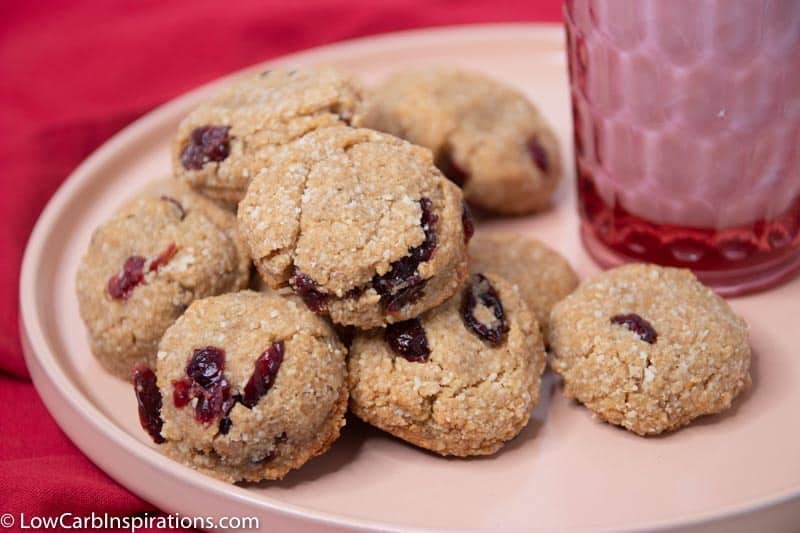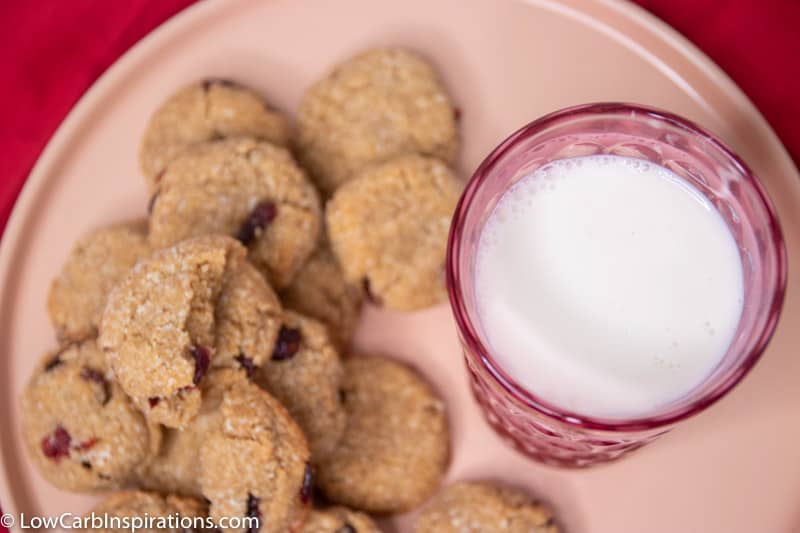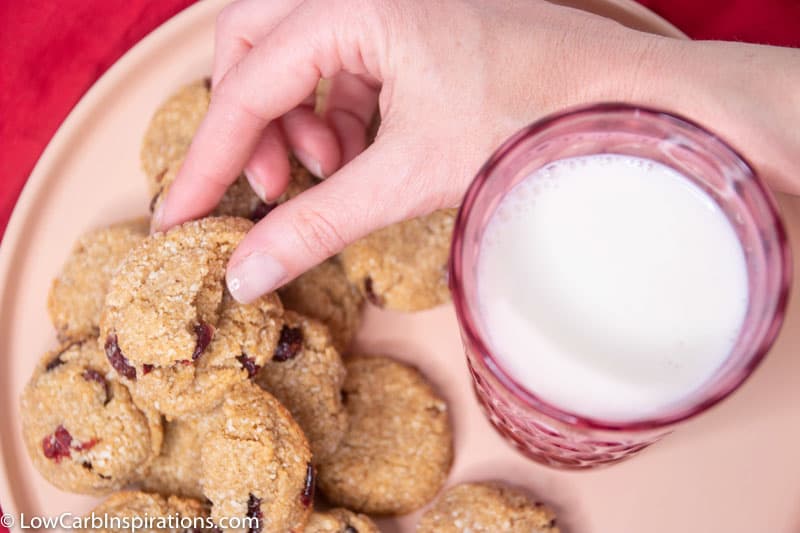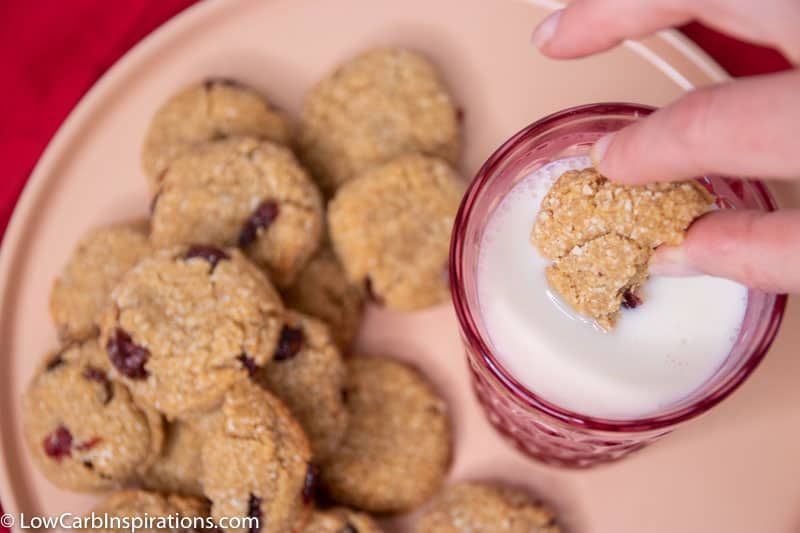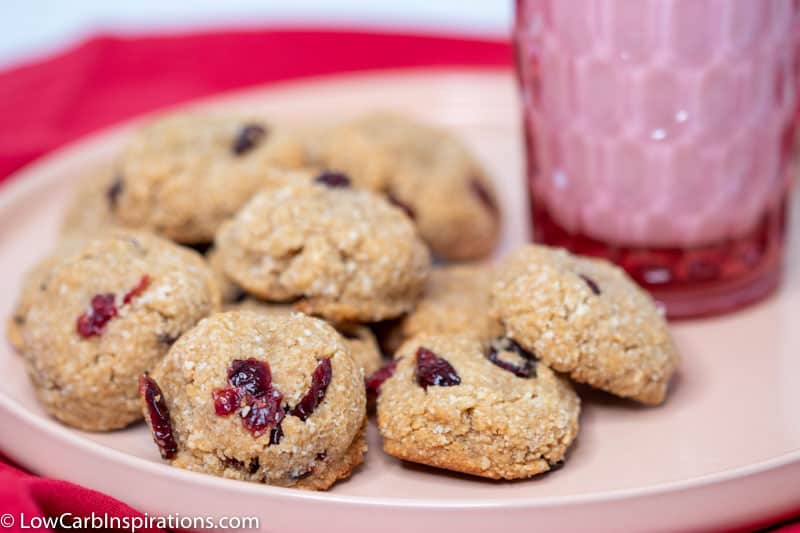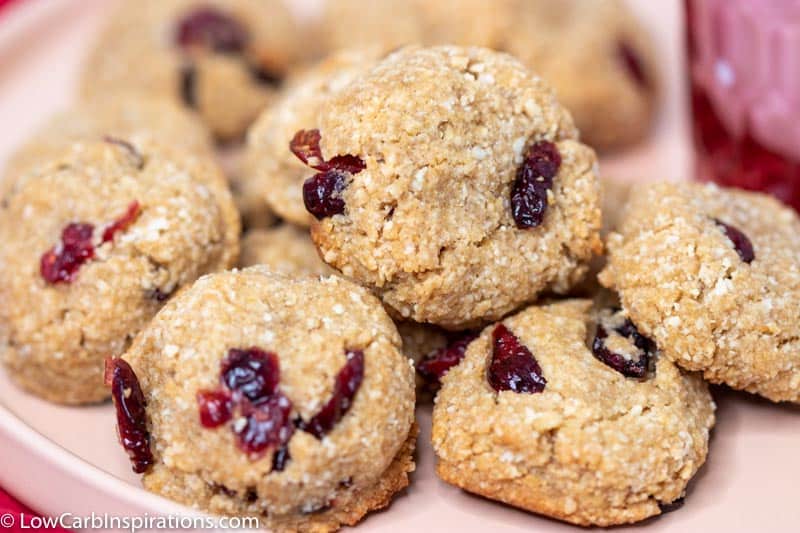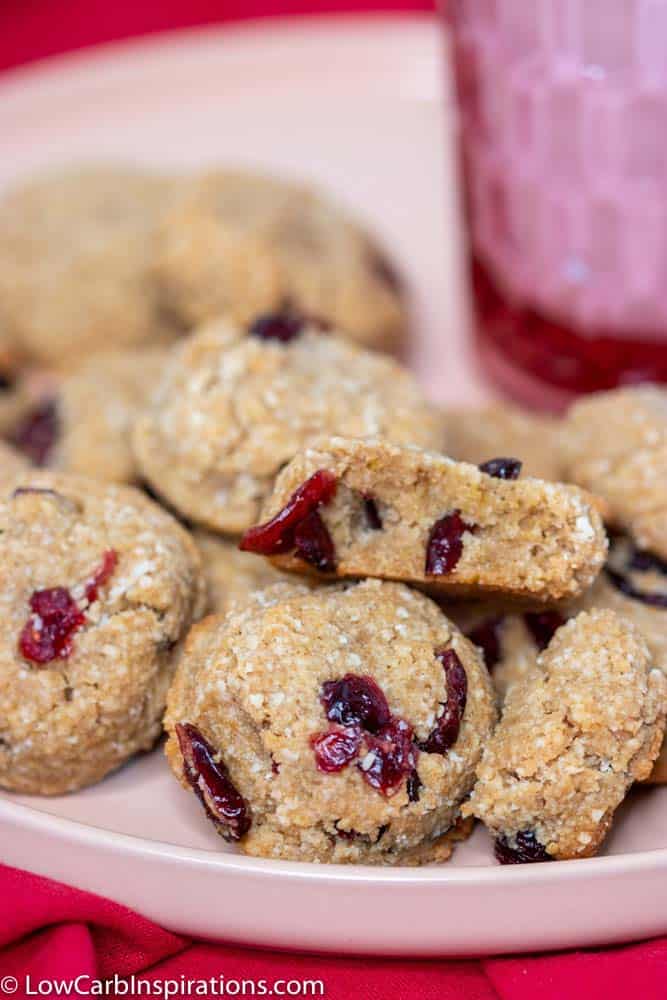 Don't forget to pin this for later!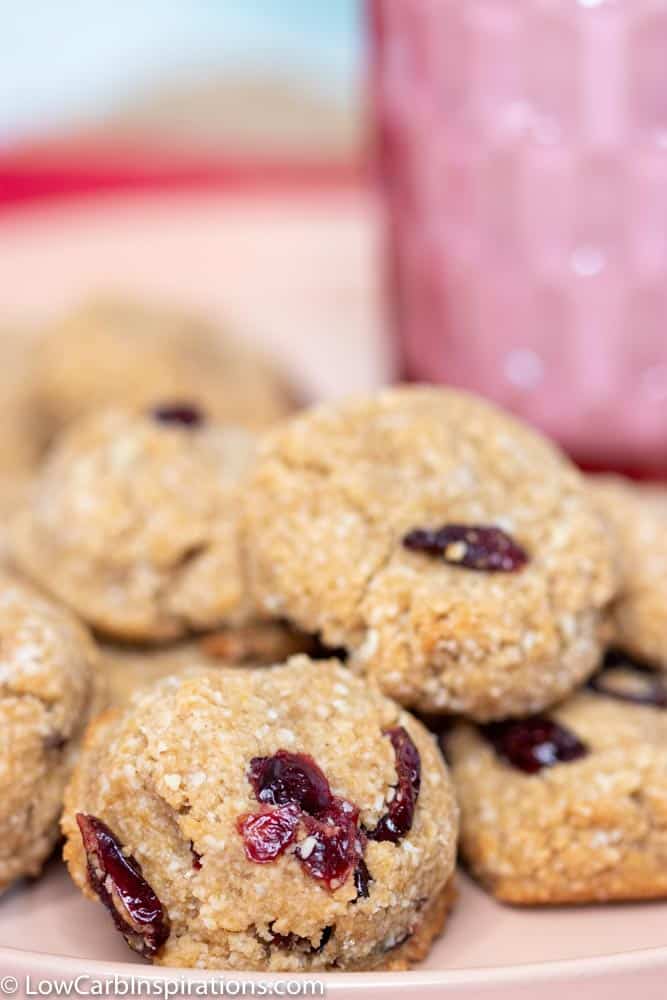 Here's a printable version of this chewy cranberry cookie recipe: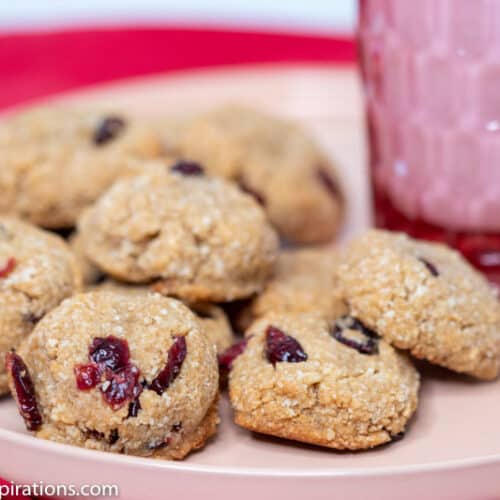 Keto Chewy Cranberry Cookies Recipe
These Keto Chewy Cranberry Cookies are AMAZING!
Instructions
Combine all the dry ingredients in a bowl.

In a separate bowl, add all the wet ingredients and mix until it's fully combined.

Pour the wet mix into the dry mix and then add the 1/2 cup of dried unsweetened cranberries.

Use a cookie scoop to measure out the exact amount for each cookie.

Roll the cookie into a ball and then slightly press it down in the center because these cookies won't change much of their shape while they bake.

Use a silicone baking mat so these cookies don't burn because of the syrup in the recipe.

Bake at 350 degrees for about 10 minutes or until the cookies are slightly golden brown.
Nutrition
Nutrition facts are provided as a courtesy. Have a question about our calculations or why you got a different result? Please read our
nutrition policy.
More Low Carb/Keto Cookie Recipes to Try