Smoked Cream Cheese Recipe
Have you heard of the Smoked Cream Cheese Recipe yet?!!  OMG!  It's fantastic!
It's a slow process when you smoke it in the smoker but it's well worth every bit of the effort.
I made those Jalapeno Popper Bacon Shots the other day and I made this the same day.  I ended up adding the remaining slices of sausage to the smoked cream cheese and used those as chips.  It turned out amazing!!  We also served it with celery and pork rinds too.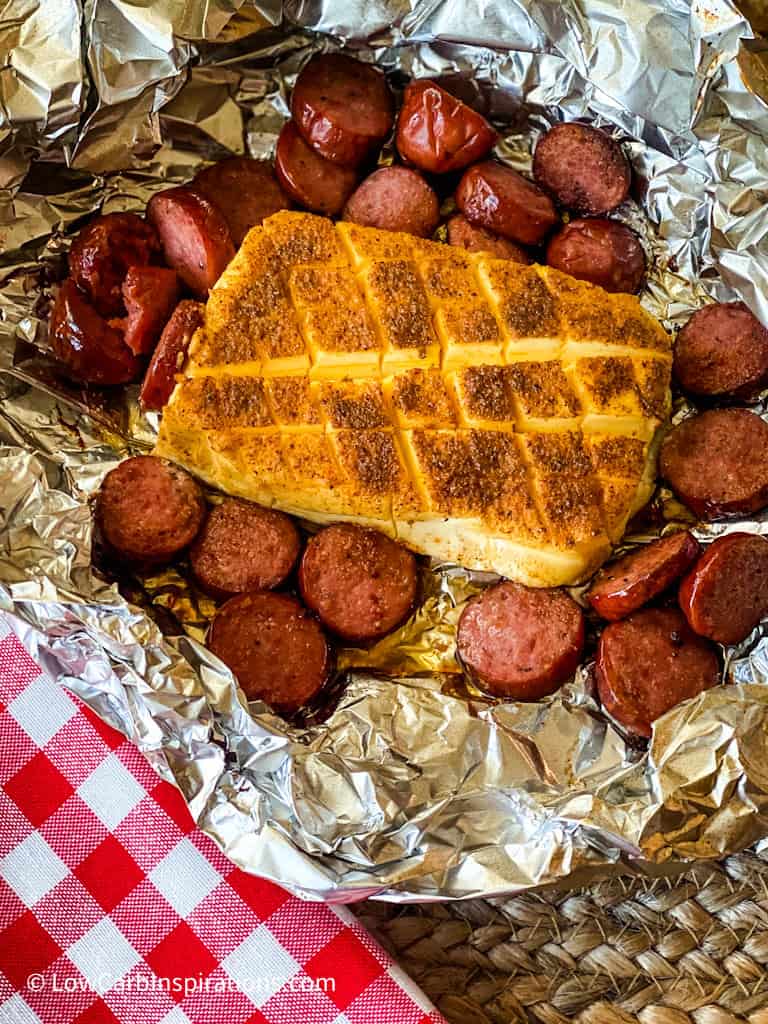 Smoked Cream Cheese Recipe Ingredients
Smoked Cream Cheese Recipe Instructions
Place a block of cream cheese onto a sheet of aluminum foil.
Using a sharp knife, score the top of the cream cheese by making diagonal cuts into the top as seen in the photo above.
Spread avocado oil over the top and sides of the cream cheese.
Sprinkle the bbq rub over the cream cheese.  You can use any seasonings you want.   I've also tried the Everything Bagel Seasoning and it was great also.
Place it in the smoker uncovered and smoke it at 200 degrees for a minimum of 2 hours.
Serve with keto chips, veggies, pork rinds, pepperoni chips, etc…