I've been trying really hard to cut out the dairy in my keto diet.  It's not as easy as one would think.
You will also notice this recipe uses a keto approved sweetener called allulose.  Allulose comes in a liquid and powder form.  It's an excellent keto sweetener option that is not as sweet as regular sugar but has the same qualities of real sugar.  It caramelizes just like real sugar too!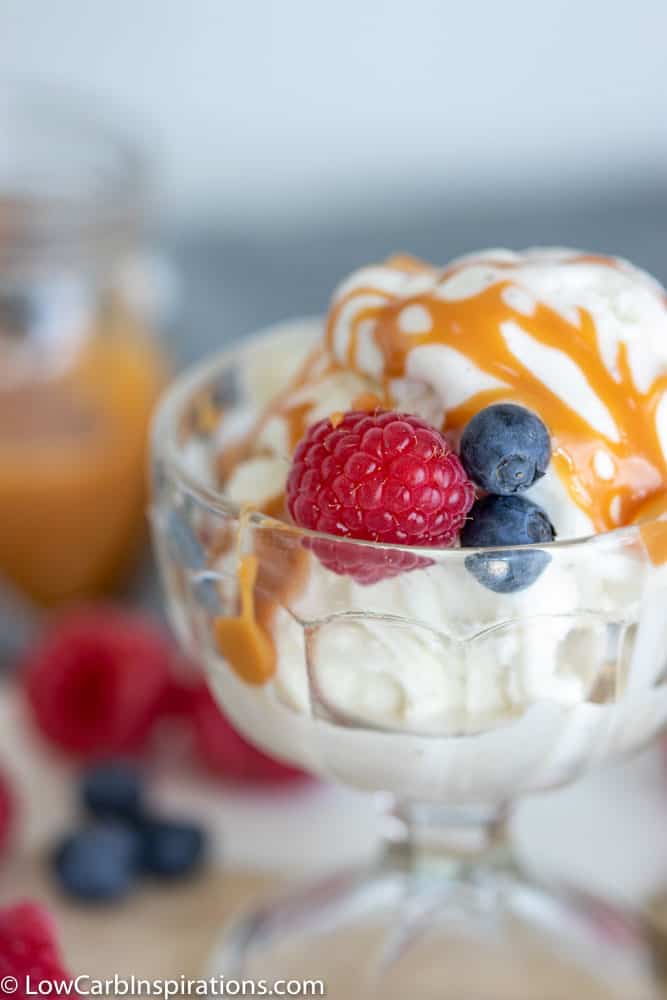 If you don't need a diary free caramel recipe we made another version using allulose here too.  It's the Sugar Free Keto Caramel Sauce Recipe.  It's a bit thicker than this recipe when it cools but it's not dairy free.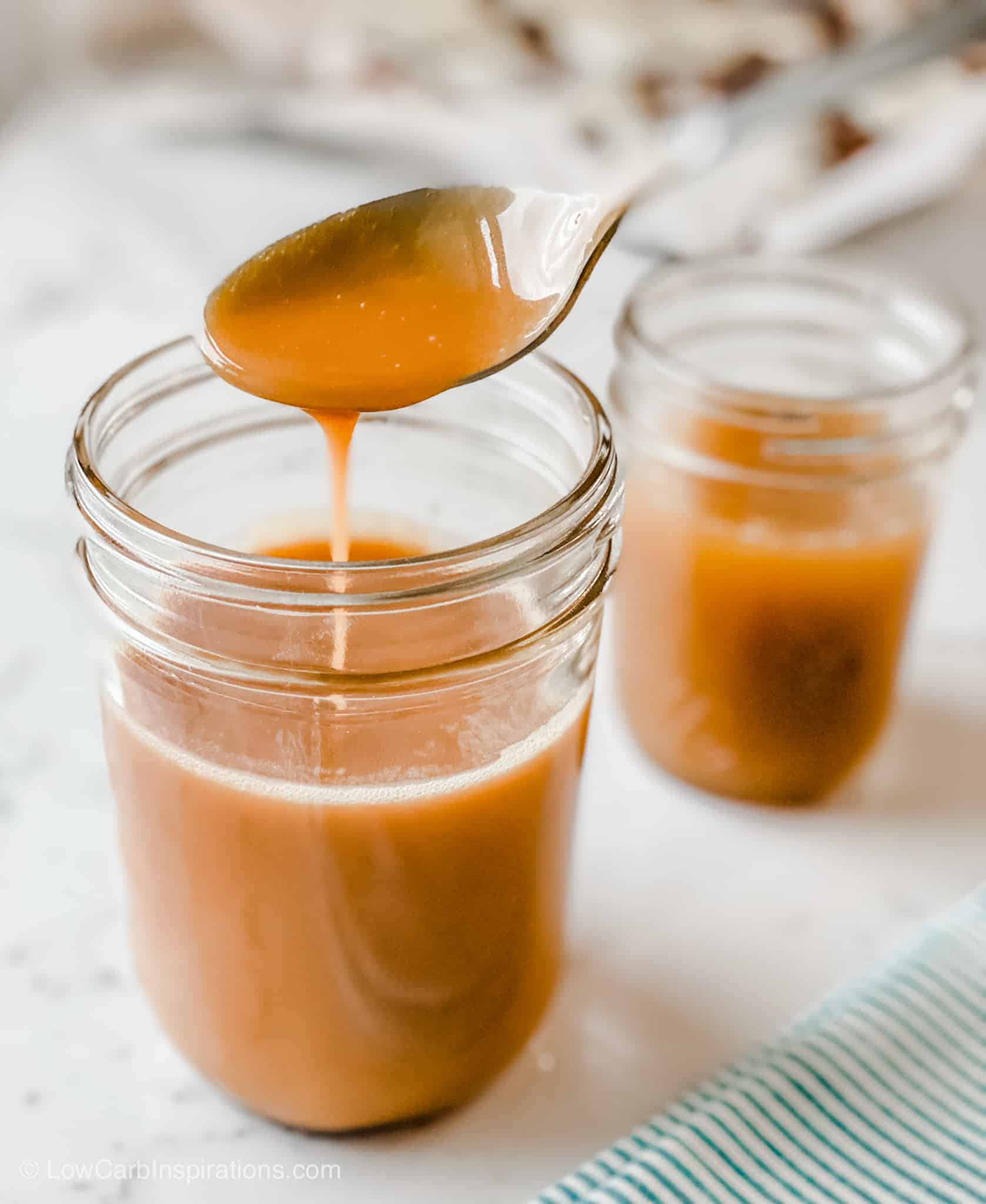 What is Yacon Syrup and why use it in this dairy free caramel recipe?
Yacon syrup tastes almost like molasses.  It has the same consistency of molasses too.  It's a great way to add a bit of flavor to keto recipes just like this.  Yacon syrup can be high carb is you use a lot at one time.  This recipe uses a small amount.  It's just enough to make this caramel syrup perfect.  Yacon syrup will not spike glucose levels and it's has potassium we need on the keto diet.  Don't be afraid to experiment with Yacon syrup in small amounts.
What are the benefits of yacon syrup?
Fructooligosaccharides effectively function as soluble, fermentable fibers, which have various other benefits. Yacon syrup is also high in antioxidants and potassium.  Yacon syrup is effective against constipation and may lower blood sugar levels. It's also high in antioxidants and potassium.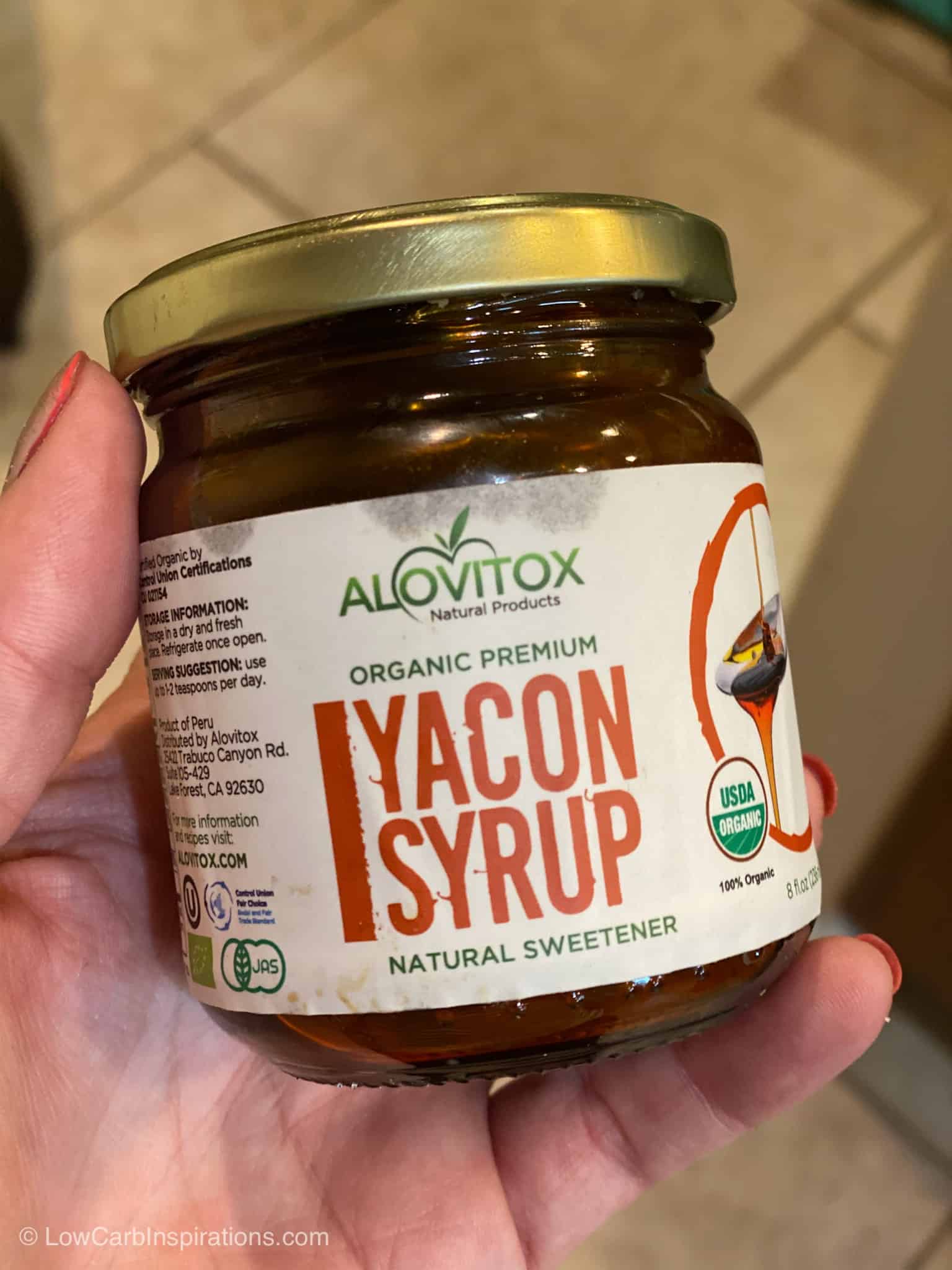 Keto Dairy Free Caramel Sauce Recipe Ingredients
Keto Dairy Free Caramel Sauce Recipe Instructions
Get the full recipe instructions below in the printable recipe card at the bottom of this post.
You will be amazed at how this tastes exactly like the regular caramel sauce you were used to before starting keto!  It's so nice to have a dairy free option.
Here are some of the ingredients we used in this recipe: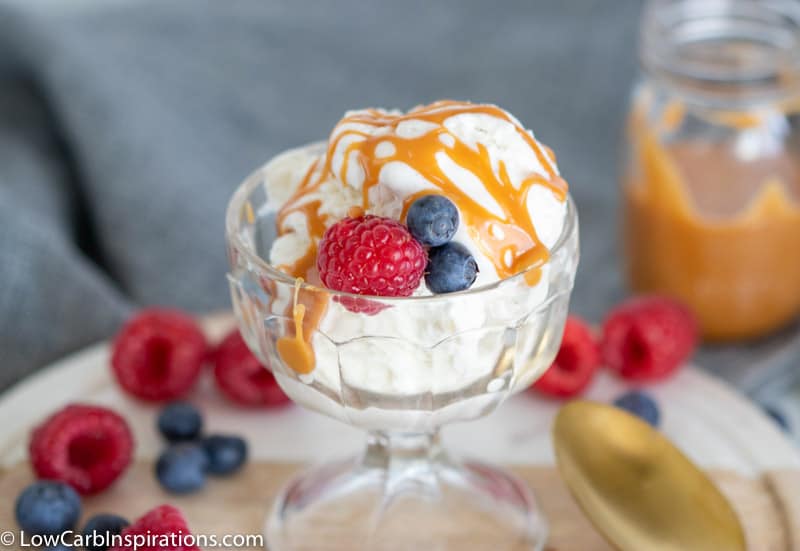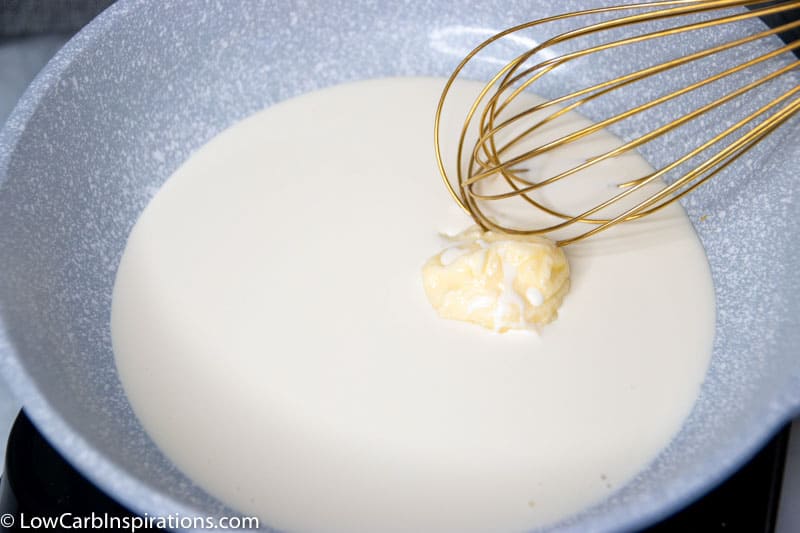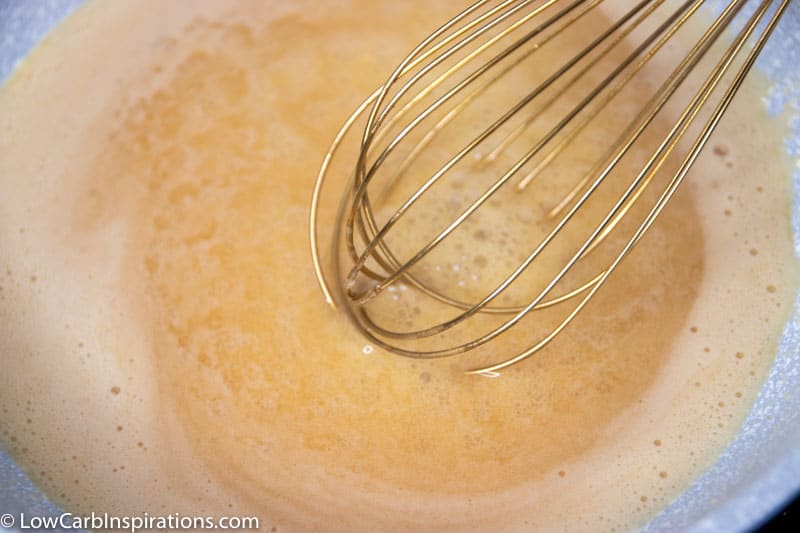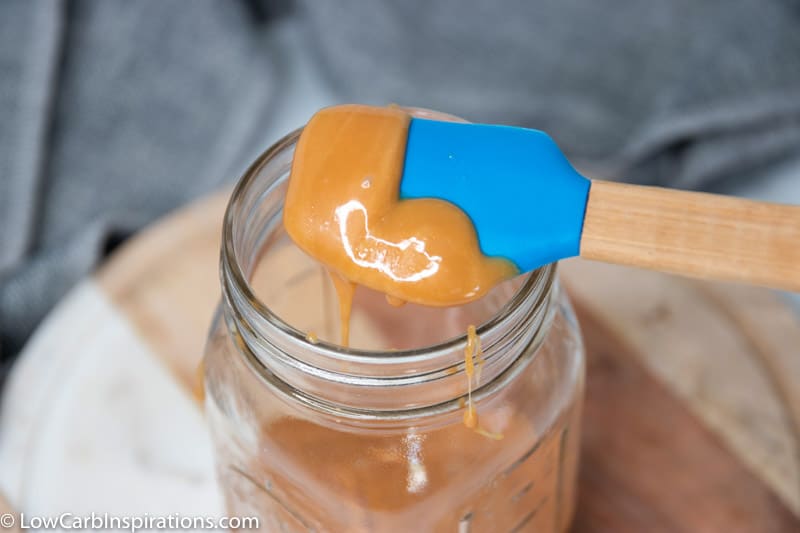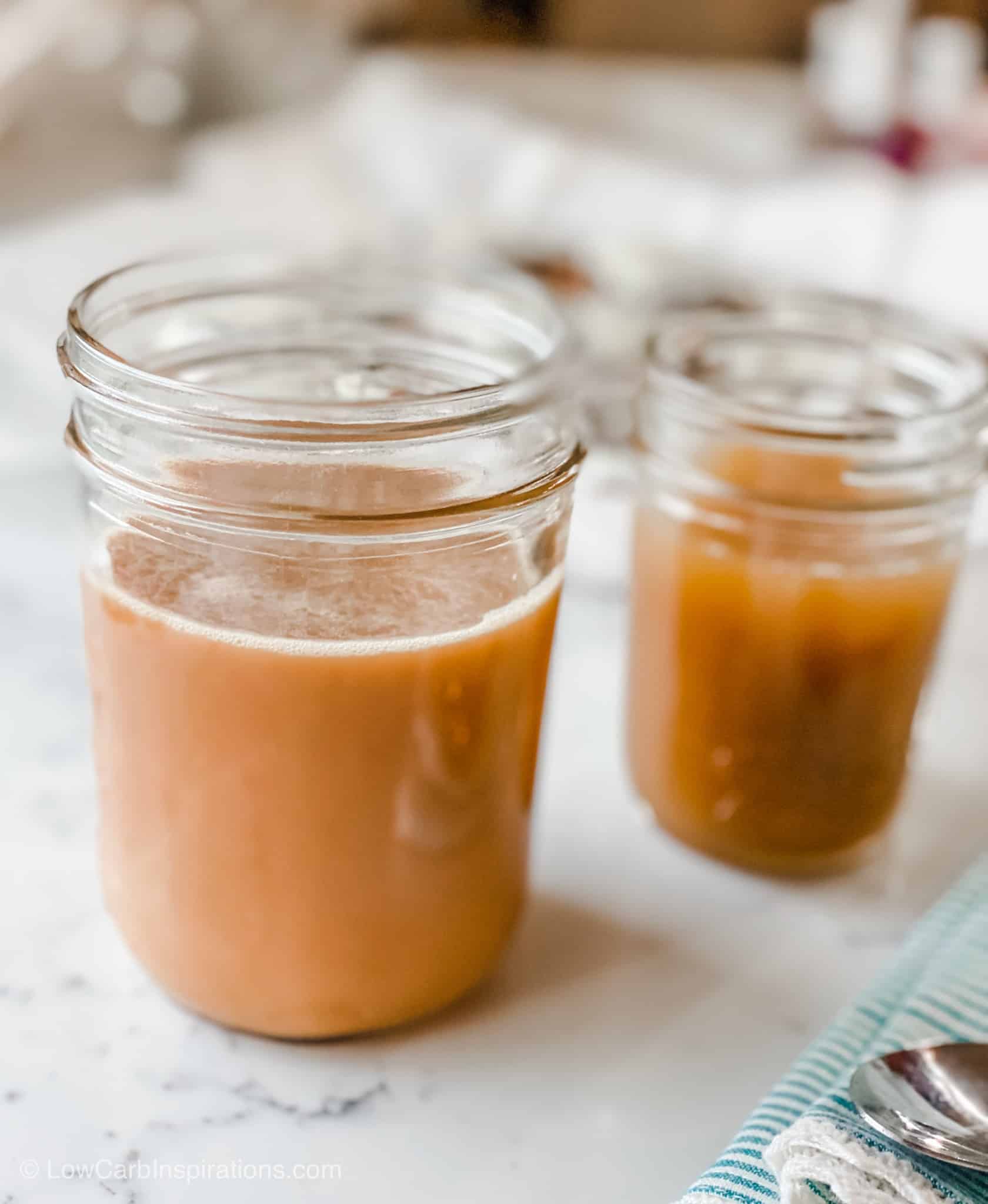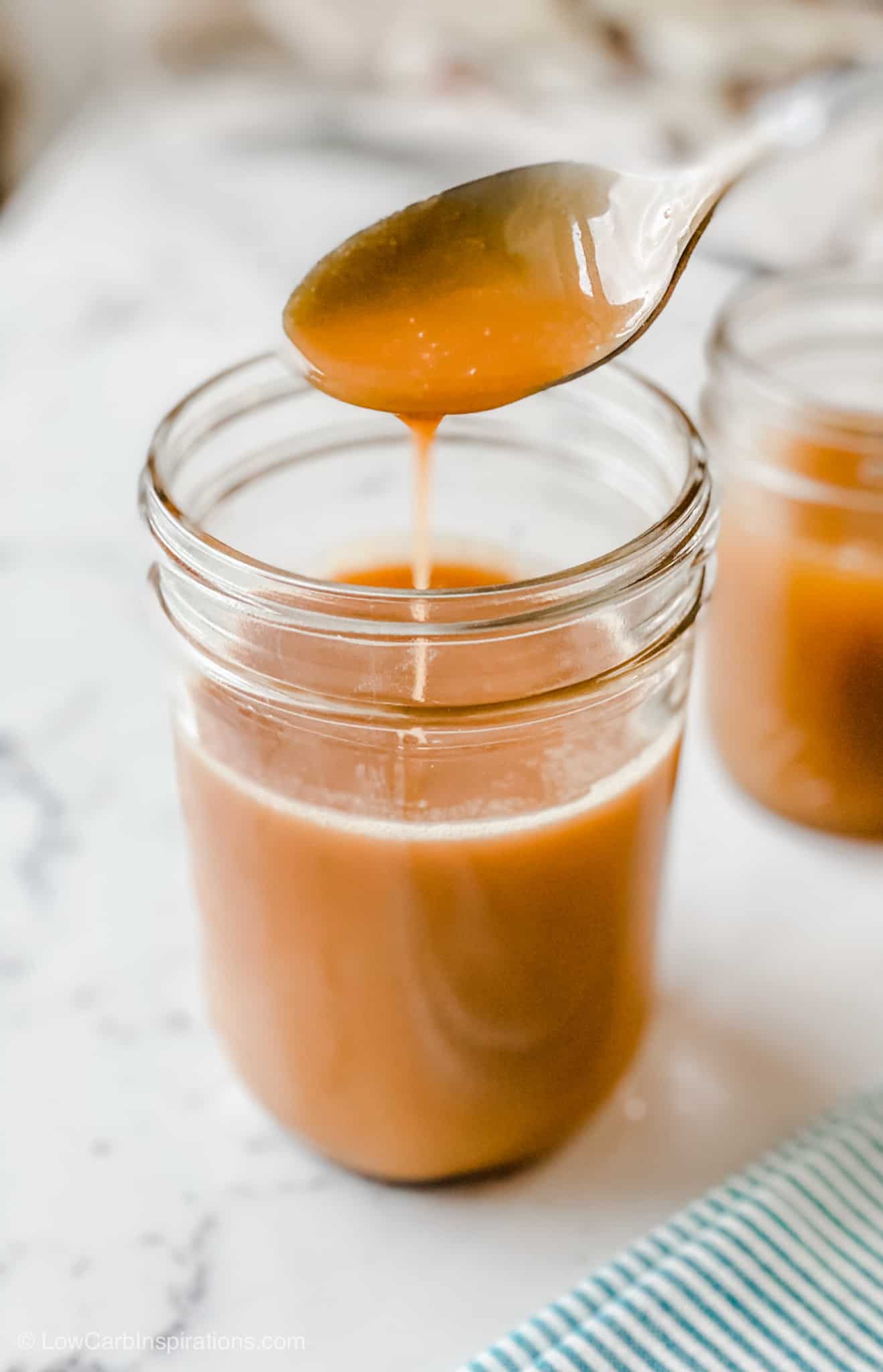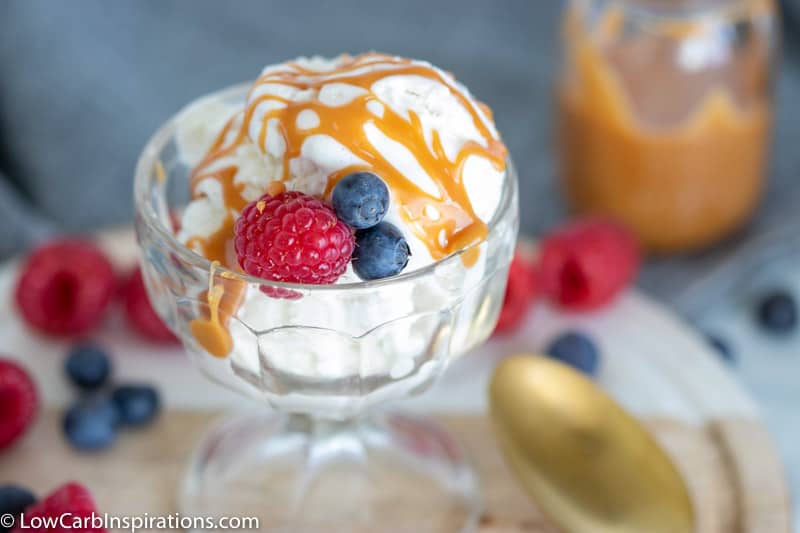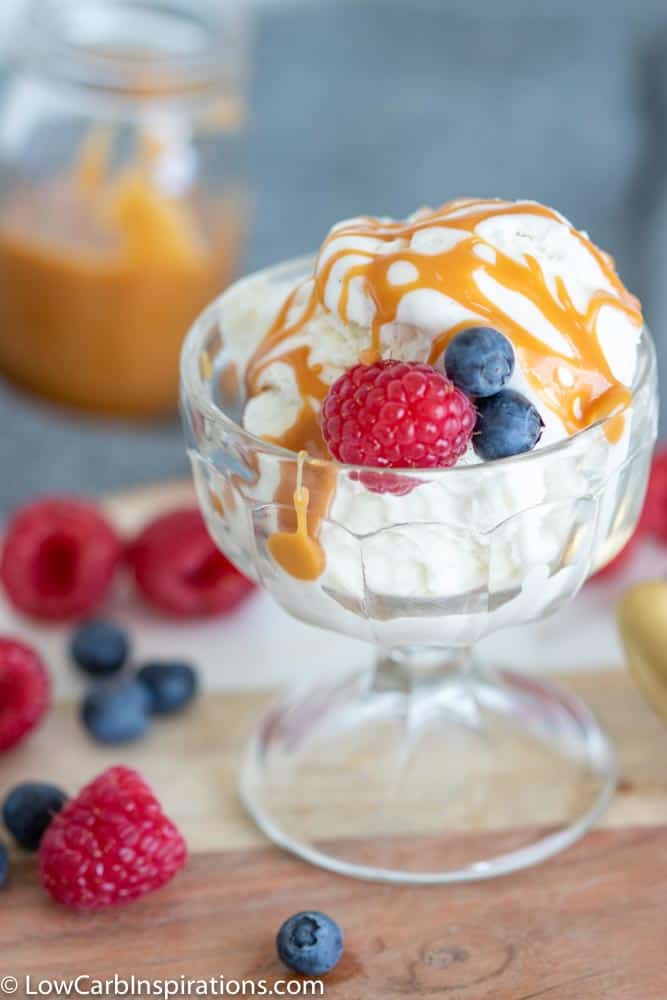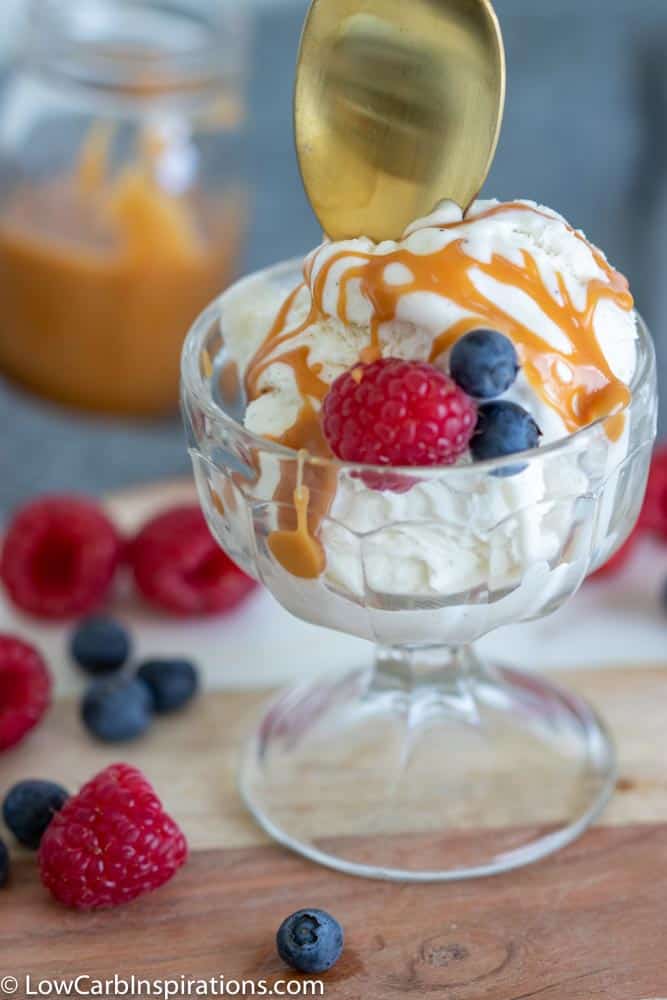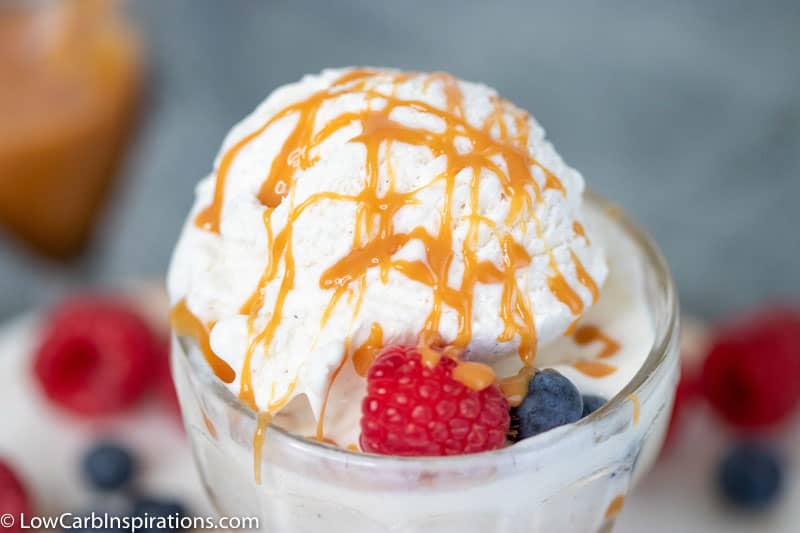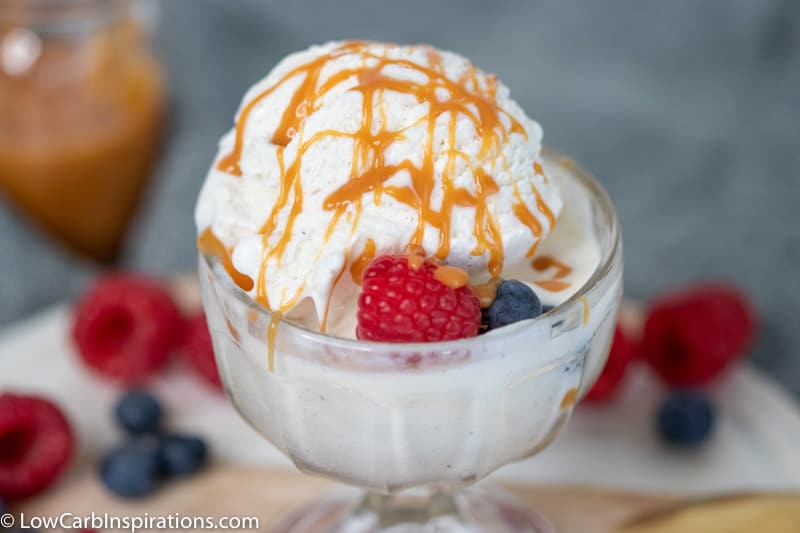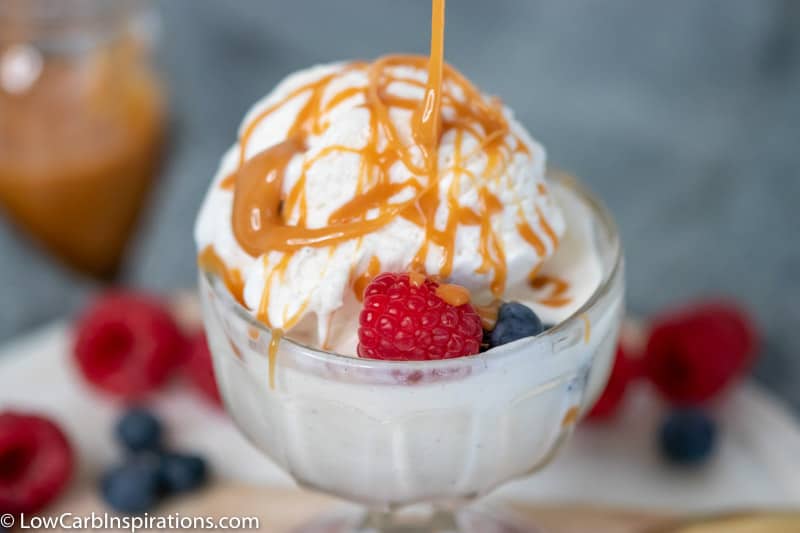 Be sure to pin this for later!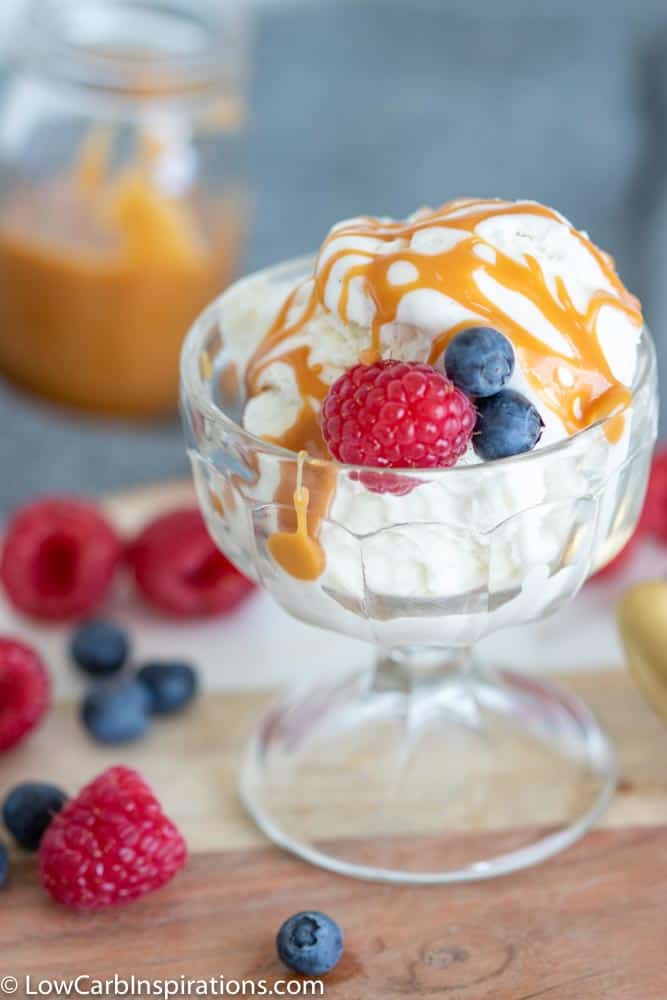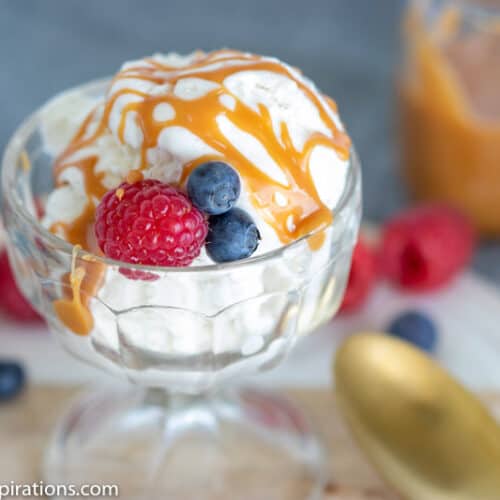 Keto Dairy Free Caramel Sauce Recipe
Delicious keto caramel that's also dairy free and easy to make!
Instructions
In a medium size frying pan or sauce pan, add the coconut cream and coconut oil and cook it over medium heat.  I like to use a frying pan because the pan is much wider and you can stir these ingredients with a whisk easier.

Once the coconut oil has melted with the cream, add the remaining ingredients.

Continue whisking the ingredients with a hand whisk.  It will take about 5. to 7 minutes to start to boil.

Once the mixture starts to boil it will get a bit thicker.  It will still have a nice brown color.  When you notice the caramel color start to get really thick bubbles, it's ready!  This will take about 12 to 15 minutes total.

Pour the hot Keto Dairy Free Caramel Sauce into a glass mason jar and allow it to cool.   The mixture will thicken a bit more when it cools.
Notes
Allulose in this recipe is perfect because it caramelizes perfectly without crystalizing like some other keto sweeteners do.  I would not substitute the allulose sweetener.
Makes about 3/4 cup of Keto Dairy Free Caramel Sauce.
Nutrition
Serving:
4
g
|
Calories:
33
|
Carbohydrates:
1
g
|
Protein:
1
g
|
Fat:
3
g
|
Sodium:
37
mg
|
Fiber:
1
g
|
Sugar:
1
g
Nutrition facts are provided as a courtesy.