Best Keto and Low Carb Thickening Agents
Looking for the Best Keto and Low Carb Thickening Agents? Look no further! This information gives you all the details about thickening agents that work well with the keto diet!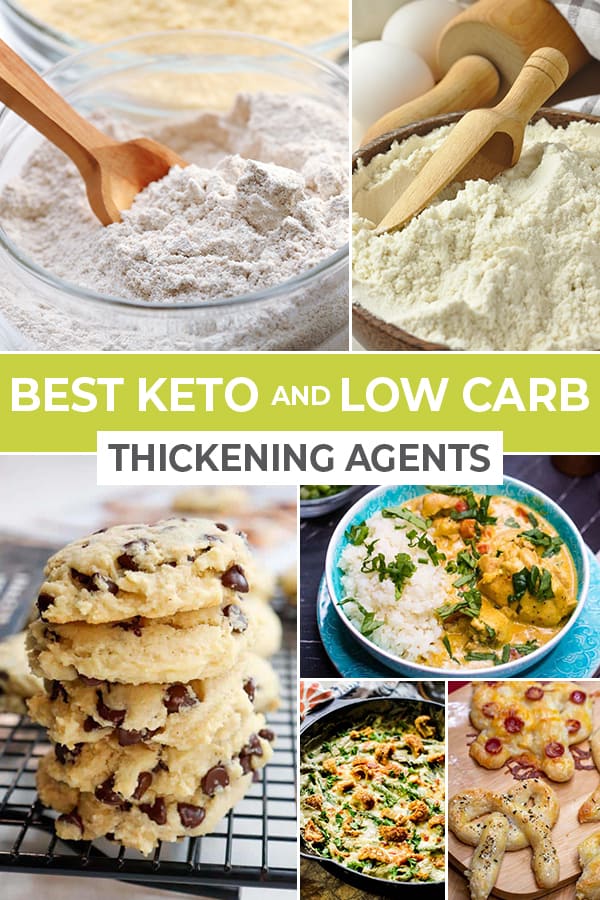 Diets are hard, no doubt about it; especially switching to a new diet. Whether you're new to keto or looking for help with your keto-friendly soups, ice creams, baked goods, and what have you, stay with me and I'll guide you through some great alternatives for thickening or adding structure to your keto and low carb recipes.
If you don't know much about the Ketogenic Diet (Keto, for short), it is a diet that makes your body burn fats instead of carbs by allowing you to eat enough protein, a lot of fat, and not so many carbs in your daily food routine. By not allowing lots of carbs, your body will convert your fat to the energy you need daily.
Because a lot of the ingredients we use day to day don't follow keto guidelines, it can be difficult to find appropriate substitutes.
Well, it's your lucky day, because the research has been done and I have the results! I will identify the ingredients you'll want to have on hand for thickening and adding structure to your recipes and help you learn what's what.
What Not to Use
Traditional thickeners include arrowroot, cornstarch, potato starch, or tapioca starch. To adhere strictly to a Keto or low carb diet, don't use any of these. Each of them will add carbs to your diet.
You'd think that keto-friendly flours might do the trick. Unfortunately, coconut flour will affect the flavor and result in a grainy texture for a sauce. Almond flour will also result in a gritty sauce. Fortunately, there are alternatives!
Best Keto and Low Carb Thickening Agents
What to Use and When
Word to the wise, structure-enhancers, and thickeners should not be treated as interchangeable. Each option I am presenting to you is tailor-made to do a particular job.
Konjac Flour
Konjac Flour is what you want to have on hand for thickening soups, sauces, gravies, or any other hot recipes. Unlike the ingredients I will describe next when being reheated after refrigeration, the dish will maintain a lovely texture and not separate.
When trying to thicken a dish, always start adding it in small amounts. You probably won't need much. Working just a half teaspoon at a time, sprinkle it over the top of the food and stir briskly until well blended.
To make your dish thicker, repeat the process. If you accidentally add too much and need to thin it back out, just add a little water or stock and stir until incorporated. Be sure to give the konjac flour enough time to work. It does not thicken right away.
Guar Gum is best used in cold recipes like smoothies or ice cream. An emulsifier will help the layers not to separate. Keep in mind, guar gum tends to get slimy when combined with dairy products (such as cheese or cream) and also does not tend to reheat well (the ingredients will separate), so it is not a great option for thickening.
New to Keto? Check out the Keto Starter Guide!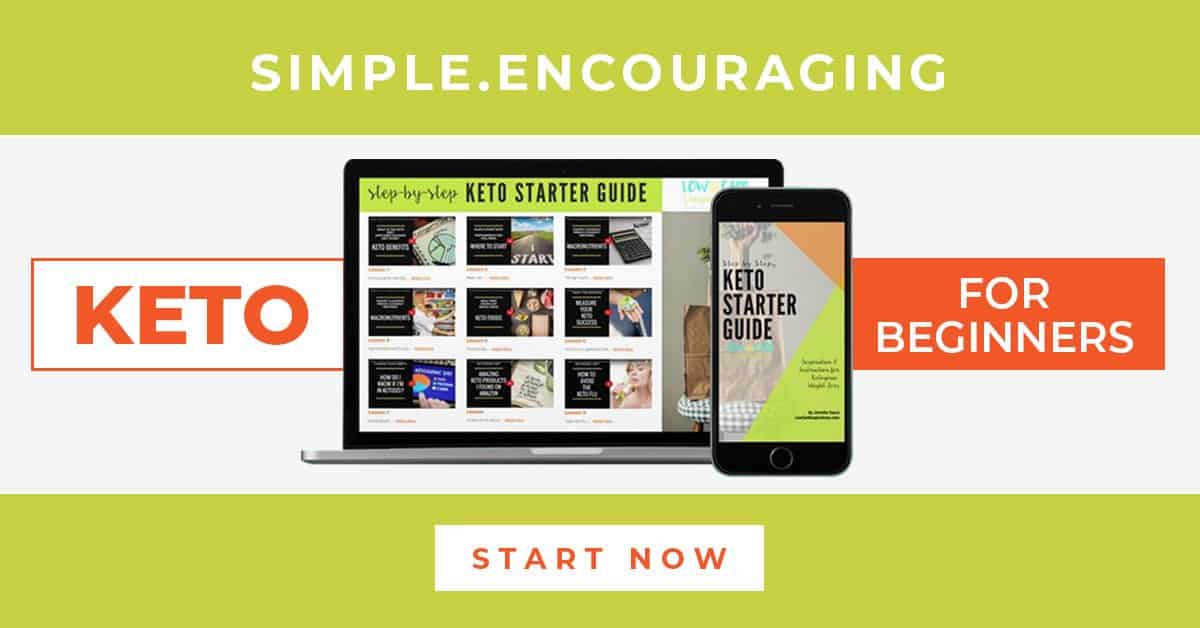 The Keto Starter Guide is an amazing resource as you get started on your keto/low carb journey. This guide has everything you need to get started in 9 simple video lessons and also includes workbooks with step by step instructions for beginners.
What's a macro and why do I count them?
How do I find the best recipes?
What is ketosis and how do I get my body there?
What fruits are allowed on a ketogenic diet?
Will I get "Keto Flu" and what do I do about it?
Get the Keto Starter Guide today!
Xanthan Gum adds structure when making keto baked goods. The best comparison is gluten. It isn't exactly like gluten, but it will stop your cookies, bread, and whatnot from crumbling into tiny pieces. Xanthan gum will also become slimy in hot, liquid dishes like sauces, soups, or gravies, so it does not act well as a thickener.
Cream Cheese
Cream cheese is often used in keto recipes because it only really adds fat to your diet. Be aware, cream cheese mostly makes a dish creamier, not necessarily thicker. You'll have to use a lot of cream cheese to make a dish thicker and that could lessen the other flavors. Cream cheese is best used in soups or cream gravy.
Gelatin
Gelatin does what the name suggests and gels. While not really the same as a thickening agent, it can be helpful in cold dishes (it doesn't work unless cold, so don't try it in hot foods!). I don't recommend trying to add it without it being called for in a recipe, though, because of its specific nature.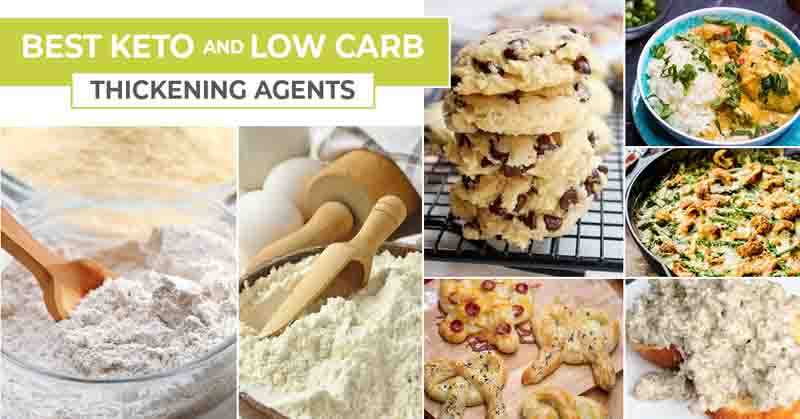 The next time you are looking for keto and low carb thickeners, I hope you'll give one of these listed a try. What is your favorite kind of thickener?
More Low Carb/Keto Diet Tips and Tricks