Low Carb Diabetic Diet Tips for Success
Being diagnosed with diabetes is hard. It's a tough diagnosis that not everyone takes very well. Perhaps you've looked to a good diet for diabetes to help you after your diagnosis. You will be happy to know that thousands of people rely on a low carb diet to help balance their blood sugar and get their health back on track. For those who are looking for low carb diabetic diet tips, these are just for you!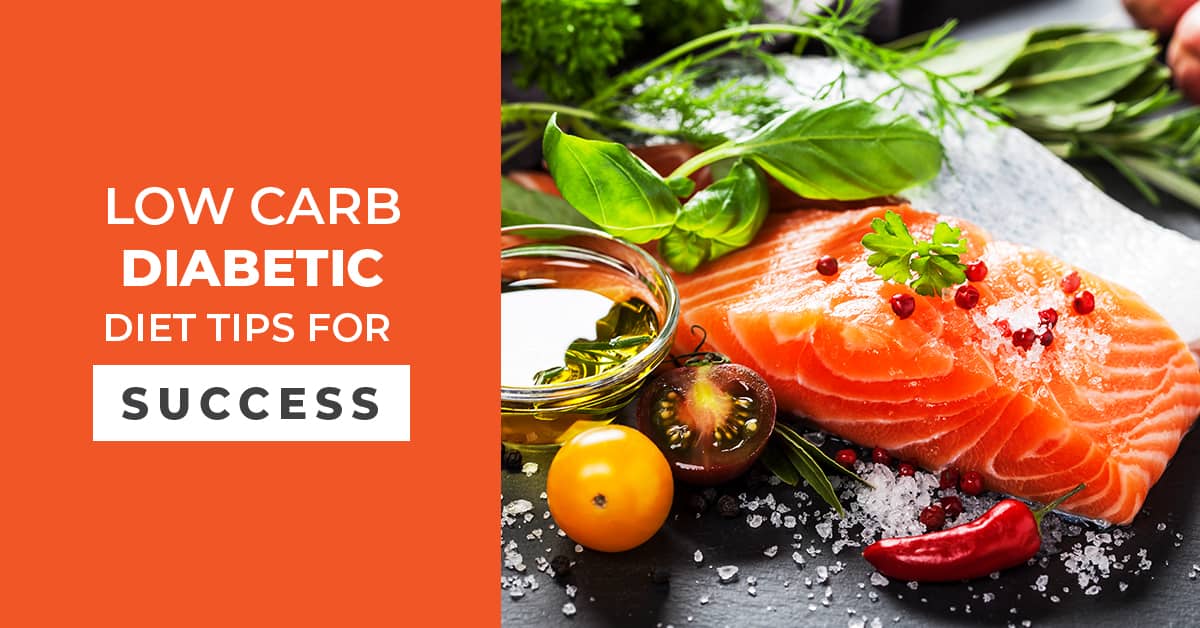 Carbs are not a diabetic's friend
Although we'd all like to believe that our body has the ability process carbs like we did when we were 9, it's just not true. This is especially true if you suffer from diabetes. This disease makes it impossible for your body to process carbs the way that it should. Type 2 diabetes makes it impossible for your body to consume large amounts of carbs without affecting your blood sugar in a negative way.
Following a low carb diet allows your body to eventually depend less on large doses of insulin or diabetes medications. In other words, a diabetic's body is turning those carbs into glucose, which is affecting the overall blood sugar! It's safe to say that carbs are not one's friend and you need a diabetic diet to help you.
Talk to your doctor about the best diet for diabetes
A doctor who believes in a low carb diet will probably recommend different carb intakes based on a person's weight and current health. Some people see improvements when eating only 20 carbs a day. Others have found success in eating 30 carbs a day. Whatever the amount, at the end of the day, it's about having a healthy blood sugar.
For some people, eating less than 100 carbs can help them achieve this goal, which is why it's really vital to talk to a health professional that knows your health condition. They ultimately will give you the best options for you.
Know what foods to eat and avoid on a diabetic diet
The low carb diet is successful for those with diabetes because it outlines what you can and can't have. Most diabetics know that they can't consume large amounts of carbs and sugars. It's one thing to survive as a diabetic, but the low carb diet allows people to thrive. By knowing what foods to eat, it's easier to avoid carbs and stay on the healthy blood sugar train.
Each week, we share a weekly keto meal plan that is a great place to start your new way of eating.
Foods in moderation
Being diabetic and on the low carb diet, may mean that you need to be even stricter than someone who's not taking insulin. Even indulging in items like beer and wine could tank your blood sugar. It's best to stick to a stricter low carb diet than a more relaxed one. You will also have to decide if it's worth having a cheat day or enjoying certain foods (not available on the low carb diet) in moderation.
If you indulge in those foods that don't fit a diabetic eating lifestyle, know that you will have to get back on track. Certain foods in moderation will not make or break you as a diabetic, but you don't want to indulge in them on a daily basis. Keep everything in moderation and you will have an easier time sticking to a low carb diabetic diet plan.
Don't forget to pin this for later!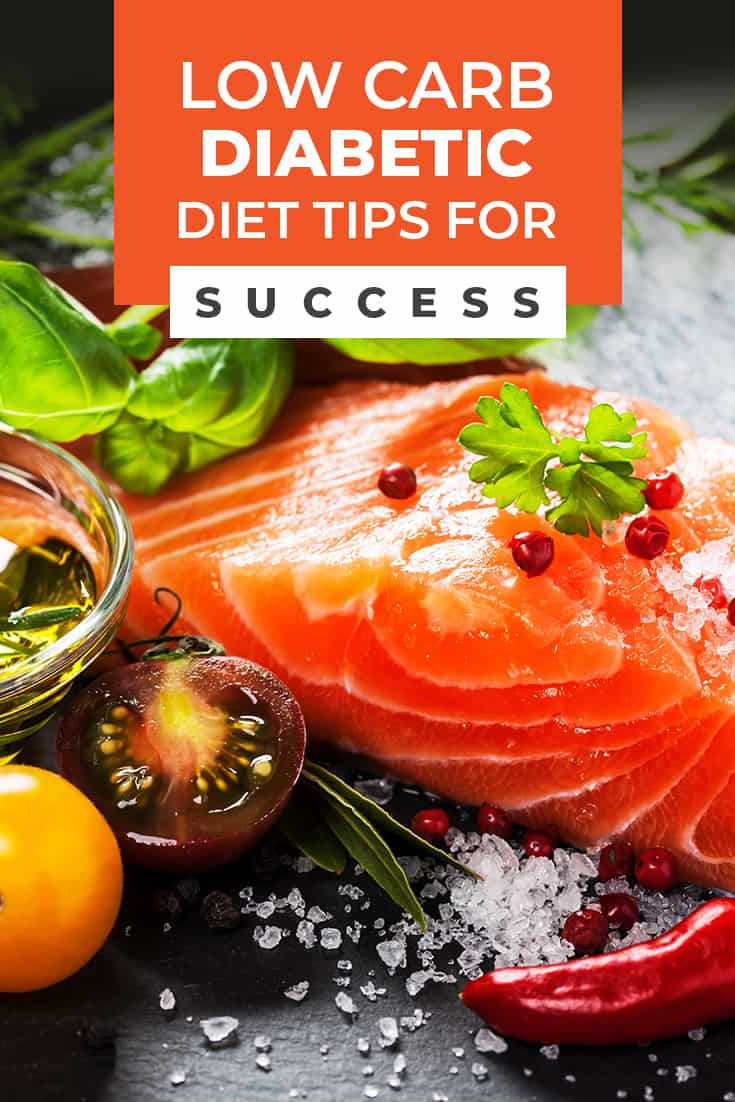 The low carb diet for diabetics is a good move. Eating fewer carbs and obtaining a healthy blood sugar is always a good thing! Need more support? Keep looking for low carb diet tips right on my website!
More Low Carb/Keto Diet Tips