A New Diabetes Medication also helps with Weight Loss
There is a new FDA approved drug on the market for Type 2 diabetes that is proven to also help those taking it shed some weight!
This new medicine is a Tirzepatide injection, taken once weekly and goes by the name of Mounjaro.
In May, 2022 the FDA announced the approval of the Mounjaro once weekly injection in this media release.
Patrick Archdeacon, M.D., associate director of the Division of Diabetes, Lipid Disorders, and Obesity in the FDA's Center for Drug Evaluation and Research, was quoted stating "Given the challenges many patients experience in achieving their target blood sugar goals, today's approval of Mounjaro is an important advance in the treatment of type 2 diabetes."
More than 30 million Americans have type 2 diabetes.
Mounjaro is the first medicine in it's class to help with blood sugar control by using Glucagon-like peptide-1 (GLP-1) and glucose-dependent insulinotropic polypeptide (GIP). These hormones are the ones that control blood sugars.
The clinical trial for Mounjaro has outstanding results not only for blood sugar control but also for weight loss.
At the lowest dose—5 mg—participants lost 15% of their body weight over 72 weeks. At higher doses—10 and 15 mg—participants lost about 20% of their body weight over 72 weeks.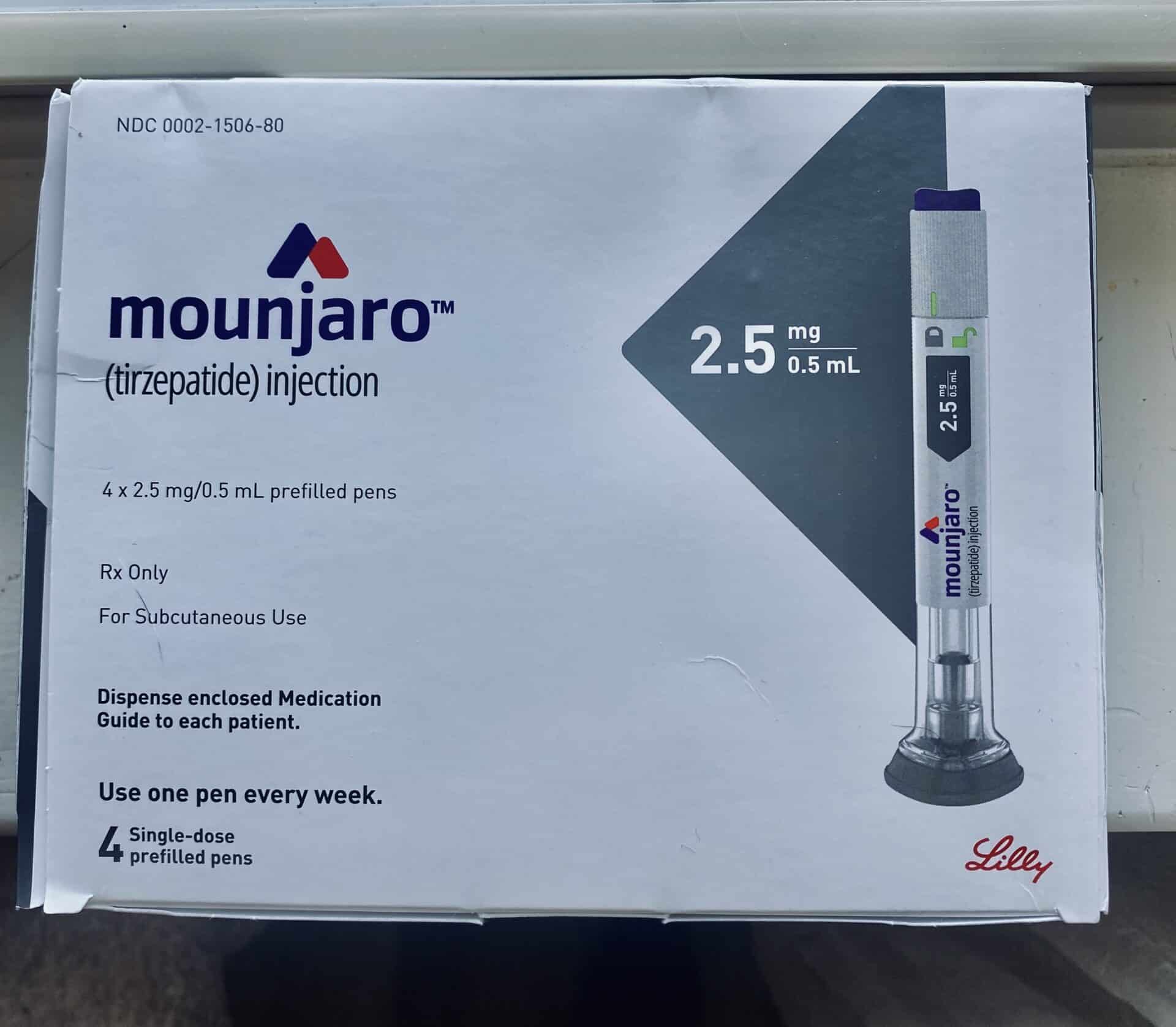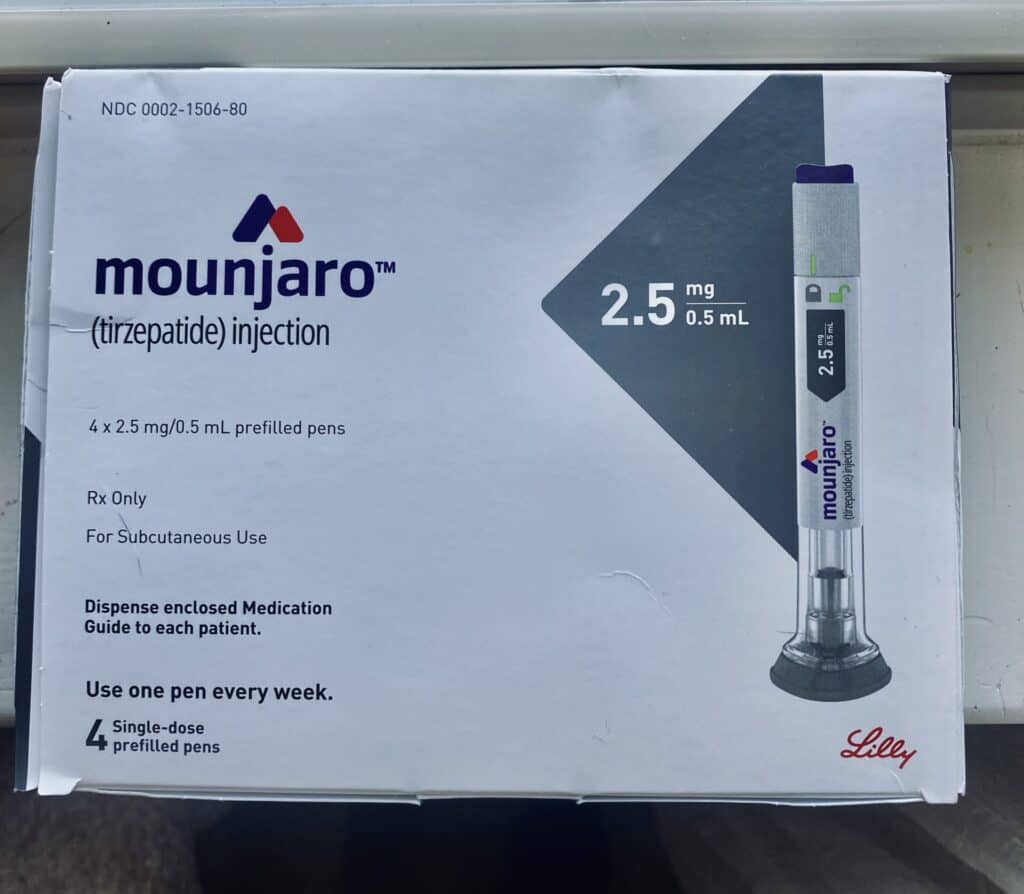 My experience with Mounjaro
I started taking Mounjaro based on my endocrinologists recommendations. Last year, she prescribed me a medicine similar but not the same called Trulicity. It didn't do much for me so I decided to stop that medication after only 3 months.
I started Mounjaro six weeks ago and I've already lost 16.4 lbs to date. I already consume a low carb (keto-ish) type diet so I haven't changed anything in my meal patterns. They are all the delicious recipes from this Low Carb Inspirations website.
I also didn't change anything with my exercise regimen either. I stay fairly active and shoot for a goal of at least 10,000 steps each day. I enjoy walking, hiking and fossil hunting the most.
I had such a profound experience with this medication that I started a TikTok channel devoted to document my journey. It's called WeightLosswithJennifer. Tiktok is a short form video social media platform that lets me share videos of my Mounjaro and weight loss journey.
I have been consuming a very strict keto/low carb diet for more than 4 years. I was able to lose over 50 lbs on my journey but I needed to lose even more. I am still a big advocate for the low carb/keto diet because I know it helps to lower the blood sugar in our system that causes weight gain.
This medicine has been life changing for me. It has made me feel normal! I am not constantly hungry and I am not constantly battling cravings. I'm been nothing short of a miracle and I was certain to share that with my endocrinologist at my very first followup appointment since starting this once a week injection.
Commonly Asked Questions about Mounjaro
How does Mounjaro work?
Mounjaro works in several ways: It increases insulin production, but only when your blood sugar is rising—which makes the risk of low blood sugar minimal. It decreases your liver's production of sugar. It slows down the speed at which your stomach empties food into your intestine.
How do you use Mounjaro?
I take my injection every week on the same day. Fridays are my injection days. I simply clean that area with an alcohol swab and then use the self injection pen after I've unlocked it and removed the cap. It only takes a few seconds to inject this medication and you never even see a needle. And no, it doesn't hurt either.
How to decide if you need to go up a dose while taking Mounjaro?
I started out on the 2.5 introductory dose as per my doctor. I did this for 4 weeks. I noticed the effects wearing off mid week so the next month we decided to increase the medication. I am still taking the 5 mg's today and it's still working well all week long. My doctor will only increase the medication if this dose is no longer helping me.
Are Mounjaro and Ozempic or Wegovy the same?
Ozempic and Wegovy are the same medication just branded differently. Ozempic and Wegovy are the two brand names that Novo Nordisk uses to market injectable semaglutide. Ozempic is branded for diabetics and Wegovy is branded for weight loss.
You cannot really compare Ozempic/Wegovy to Mounjaro because they are different. Mounjaro is known as a dual incretin or a "twincreatin" working on two hunger hormone receptors: GIP and GLP-1.
Although, it is noteworthy that both medications are successful. However, the average weight loss with tirzepatide is an astounding 22.5% while the average for someone taking Wegovy is 14.9% of their initial body weight.
Can Mounjaro be prescribed for weight loss?
Mounjaro is used to treat diabetic patients only at this point. I can imagine, how successful it's been with weight loss, that another form of the same medication will be branded under a new name in the future just like Ozempic did with Wegovy. That's just my guess though. However, I believe some doctors are using it off label to help those who suffer with obesity.
Do insurance plans cover Mounjaro?
I would say this would depend on your insurance plan and what codes your doctors use when prescribing it to you. The medication without insurance can cost almost $1200 per month.
Mounjaro Savings Card
Mounjaro does have a savings card program.
Go to the Mounjaro website to get a copy of a savings card to make this medication only $25 a month. This savings card is good for a full year. Be sure to read the fine print. It does state that you must have commercial insurance. You can use it in combination with your insurance for greater savings or if your insurance denies it (which most are doing because the drug is so new), it will still work without your insurance but the stipulation for use is that you must carry commercial insurance even if it gets denied.
I was able to fill my prescription at CVS pharmacy with no issues what so ever. My pharmacists did tell me that the rejection came through and he had to override my insurance to get the system to accept the savings card. He mentioned this to me just in case I had trouble filling it in the future and he wasn't there to instruct the cashier how to get the coupon to be accepted in their system. I heard it's the same process for Walmart also.
What are the side effects when taking Mounjaro?
The most common side effects I've heard throughout the community are headaches, nausea and constipation. All of which can be avoided when you know what to do.
Headaches are causes by low hydration. Making sure you are consuming electrolytes will solve this issue.
Nausea has a couple difference causes. I personally noticed when I forgot to eat, nausea would start. I also noticed if I ate a heavy amount of food or greasy food, I might feel a bit nauseous. I made sure to eat enough throughout the day and eat healthy food choices to avoid the nausea. This has been working out perfectly since I figure this out.
Constipation is bound to happen to each and every one of us unless we make sure to consume enough fiber with out meals. Our bowels has a muscle memory and cause the muscles to contract everyday with the same amount of food you consume. When you consume less, those muscles don't contract as they normally would. You will need to add some bulk until these muscles start to change and adjust to the new amount of food you are consuming. I add a teaspoon full of chia seeds to a full 8 oz glass of water to add the bulk needed to combat this issue.
I also make sure to consume my favorite chia pudding recipe too! It works like a charm and it's a treat to consume!
If you are starting any of these diabetes or weight loss medications and want some support, feel free to join our Weight Loss Support group here on Facebook. Or feel free to connect on TikTok here also.