If you are looking for a new set of pans, you might just wanna check out HexClad!
Are HexClad Pans good?
I am in love with HexClad Pans so far! They cook evenly, are nonstick, and the clean up easily. Those are the three of the most important things I look for in a pan set.
Can HexClad Pans Go In The Oven?
Yes! They can! They have sturdy handles that are oven safe.
Can You Use HexClad Pans on an Induction Stove Top?
Yes! You can. They work great because of the second magnetic layer.
Are HexClad Pans Really Non-Stick?
Yes! I have seasoned them with a tablespoon of oil heated through before using and they are nonstick!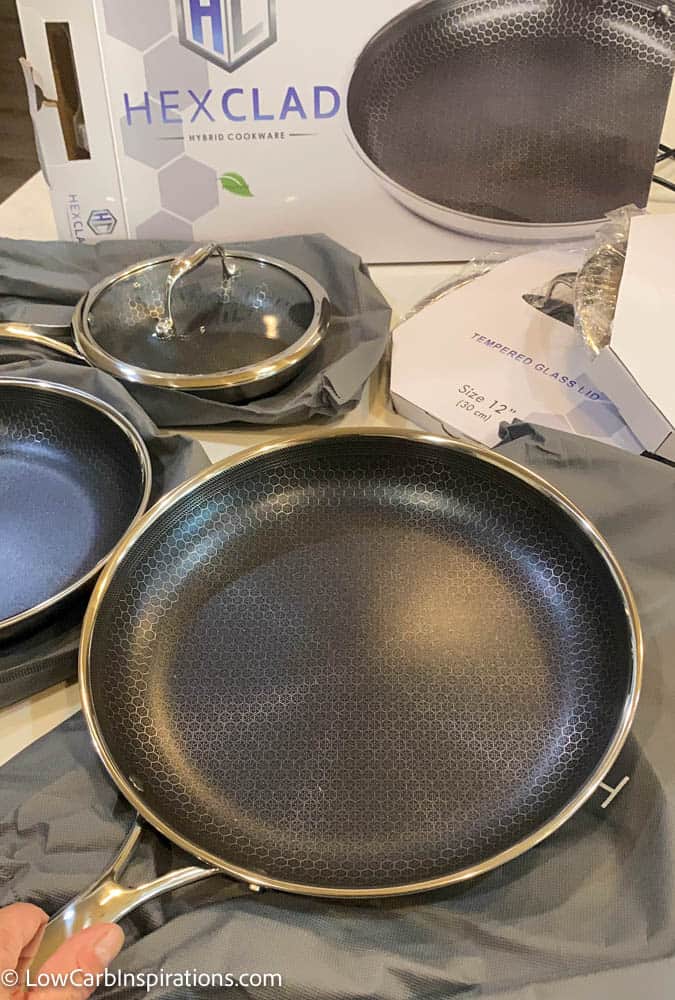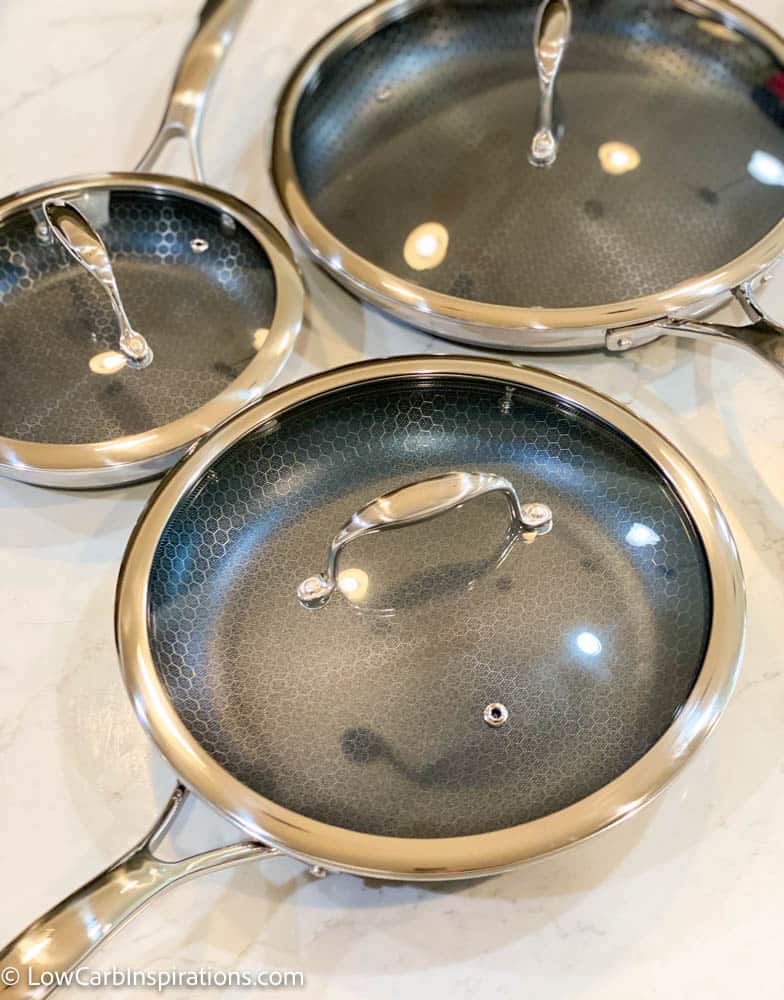 Are HexClad Pan Lids Oven Safe?
HexClad pots, pans, and lids are all oven-safe! These pans and lids can withstand heat temperatures up to 500 degrees Fahrenheit.
Can You Buy HexClad In Stores?
I have not seen them sold in stores just yet. There is a really good deal for them online when you use Promo Code "lowcarb" at checkout.
Are HexClad Pans Worth The Money?
I would say yes! 100% worth the cost! They cook evenly and clean up nicely!
What Is The HexClad Coating Made Out Of?
HexClad coating is made out of a three-ply pans consist of stainless steel, magnetic stainless steel (for magnetic induction stovetops) and aluminum, finished off with laser etchings and diamond (carbon) dust. It is nearly indestructible!
Can You Use HexClad Pans On a Gas Stove Top?
Yes! Absolutely. No issues at all.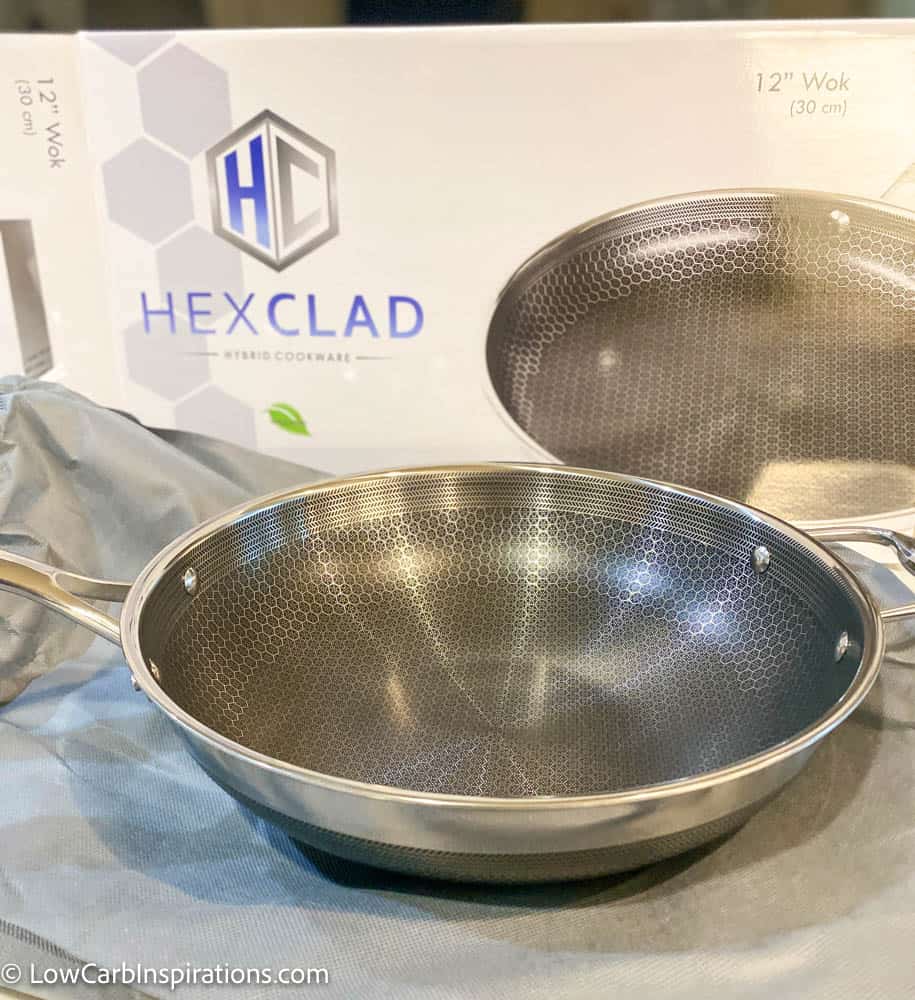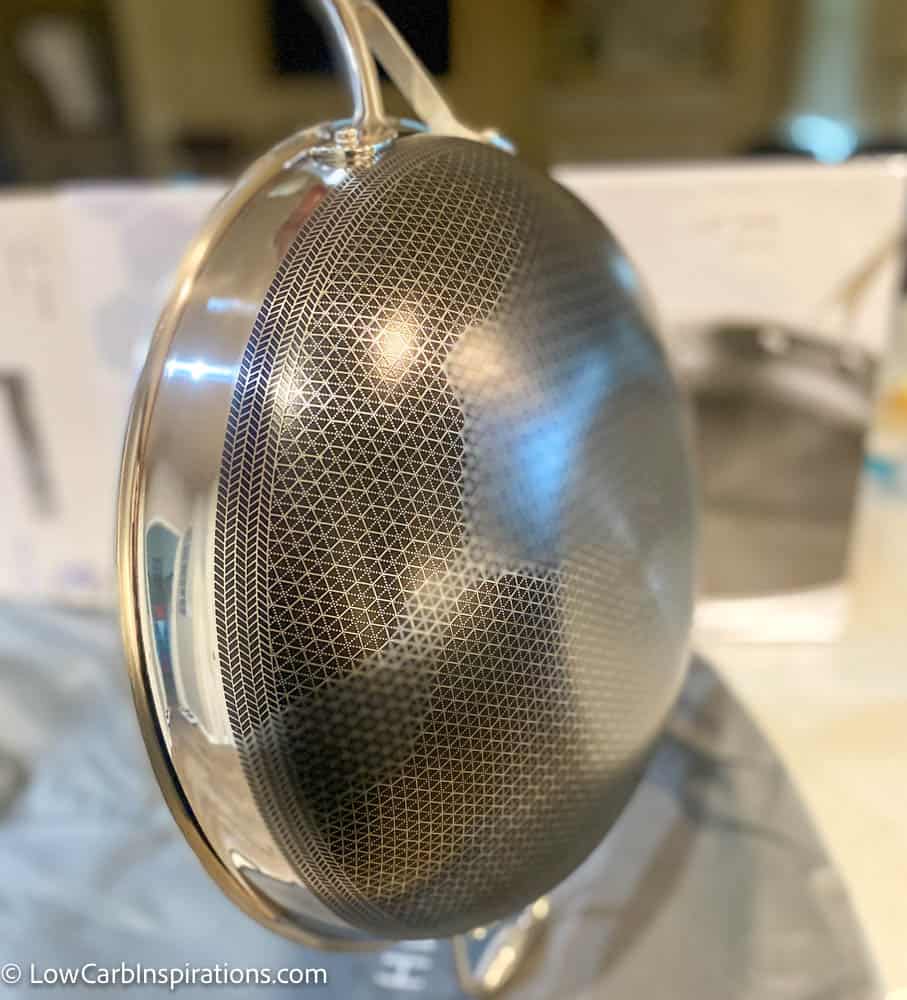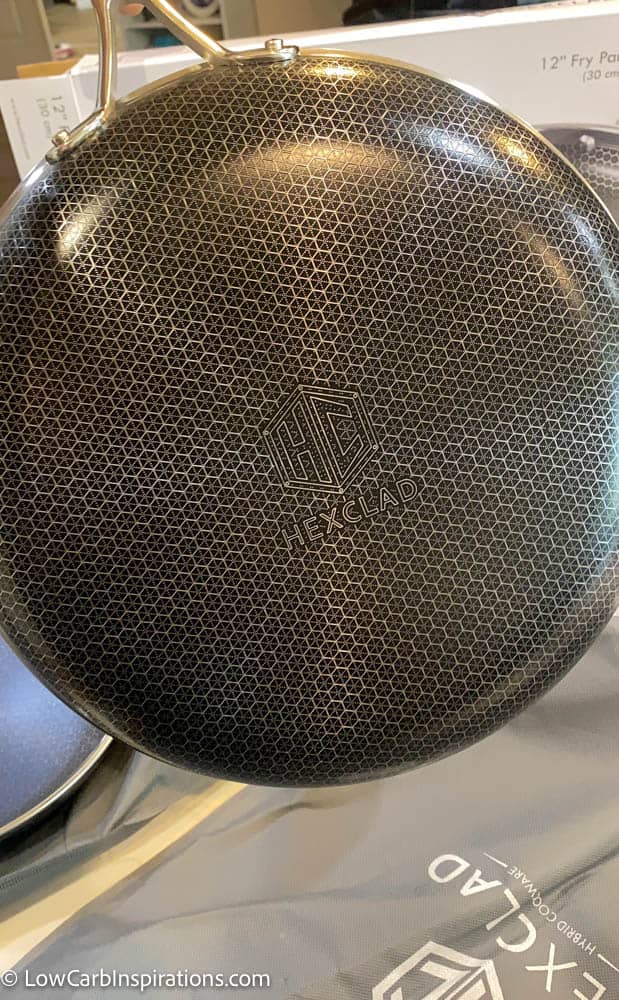 How Does HexClad Ship These Pans If You Order Them Online?
These pans are shipped in a large box that has been very carefully packaged. Each pan is also covered with a dust cloth type material when it arrives. I received my package with no issues what so ever.
Are HexClad Knives Any Good?
I have not had any experience with the HexClad knives yet. It might just be my next purchase.
How Long Does HexClad Last?
I cannot really answer this question as of yet but based on my use so far and how rough I am on my frying pans, I think these will last for many years!
How Do You Clean HexClad Pans?
Wait until the pan completely cools and run it under water. Scrub it with a scouring pan or steel wool pad if you have any stubborn stains. You can scrub both the inside and the outside of the pan the same way without causing any damage.
How Can I Score A Deal On HexClad Pans?
You can order your pans from the HexClad website here using HexClad promo code "lowcarb" to snatch up a really good deal on these pans! You can purchase just one pan to try it out or grab the 7 pc set like I did!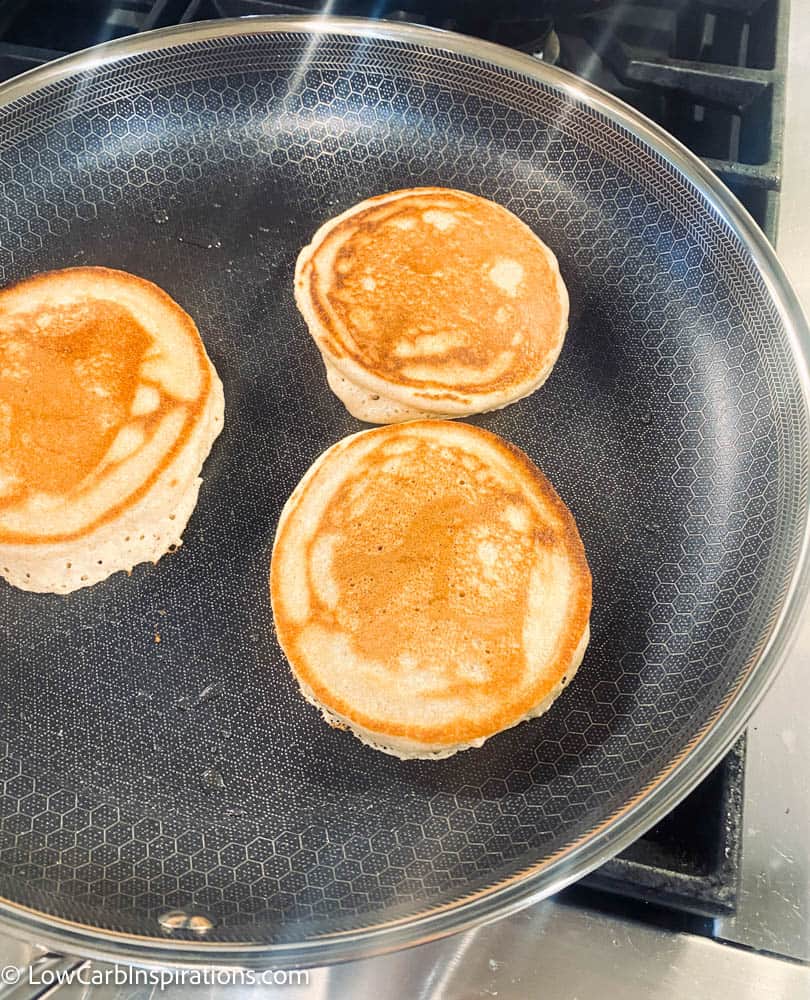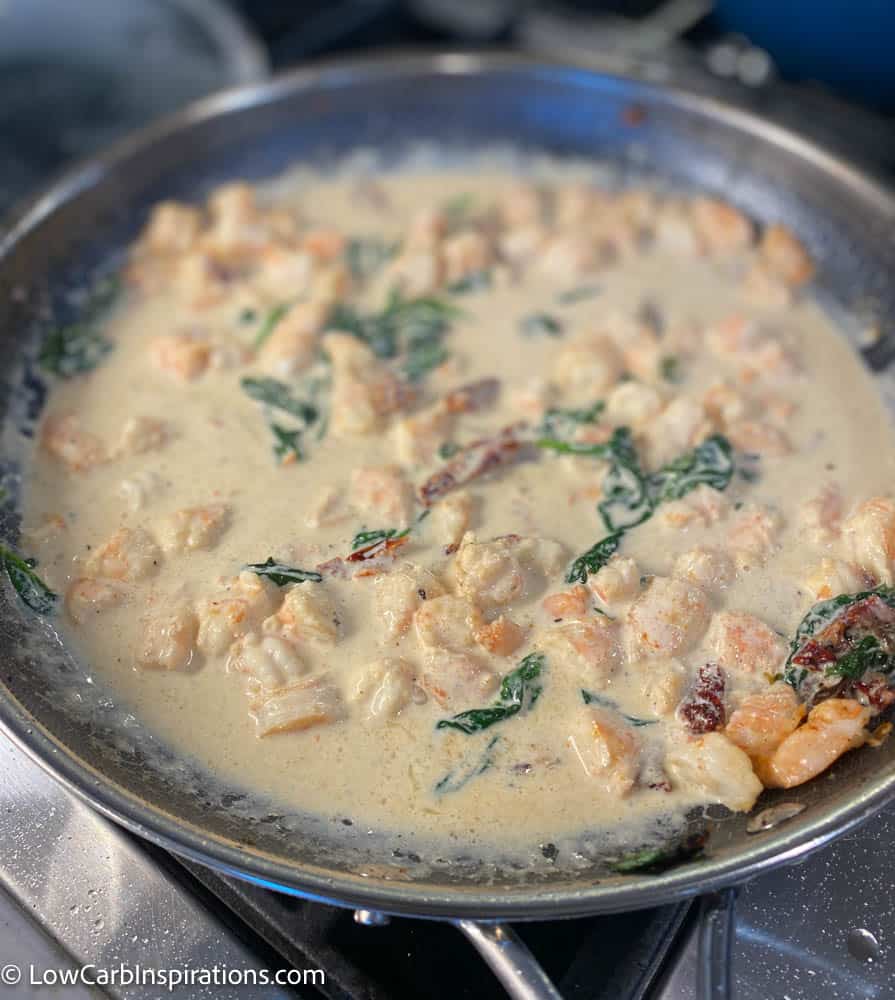 HexClad Care and Use Instructions: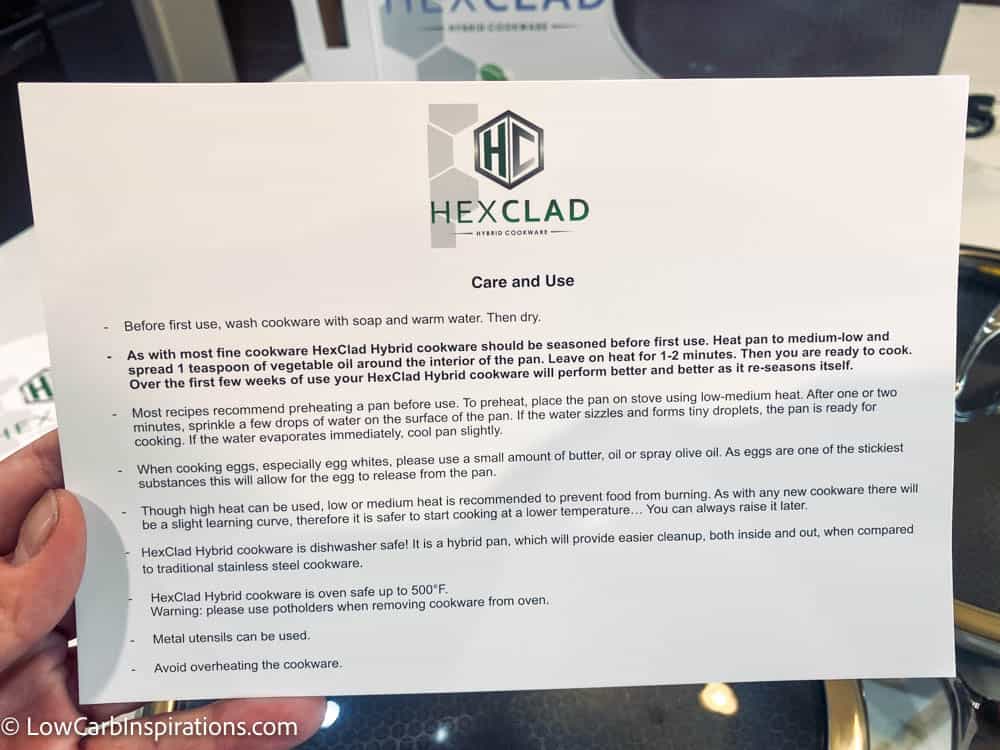 HexClad Lifetime Warranty Information: