Want the best keto meatballs ever? Wait until you try this recipe! Made with all keto approved ingredients, you are going to be amazed how fantastic this meatball recipe is.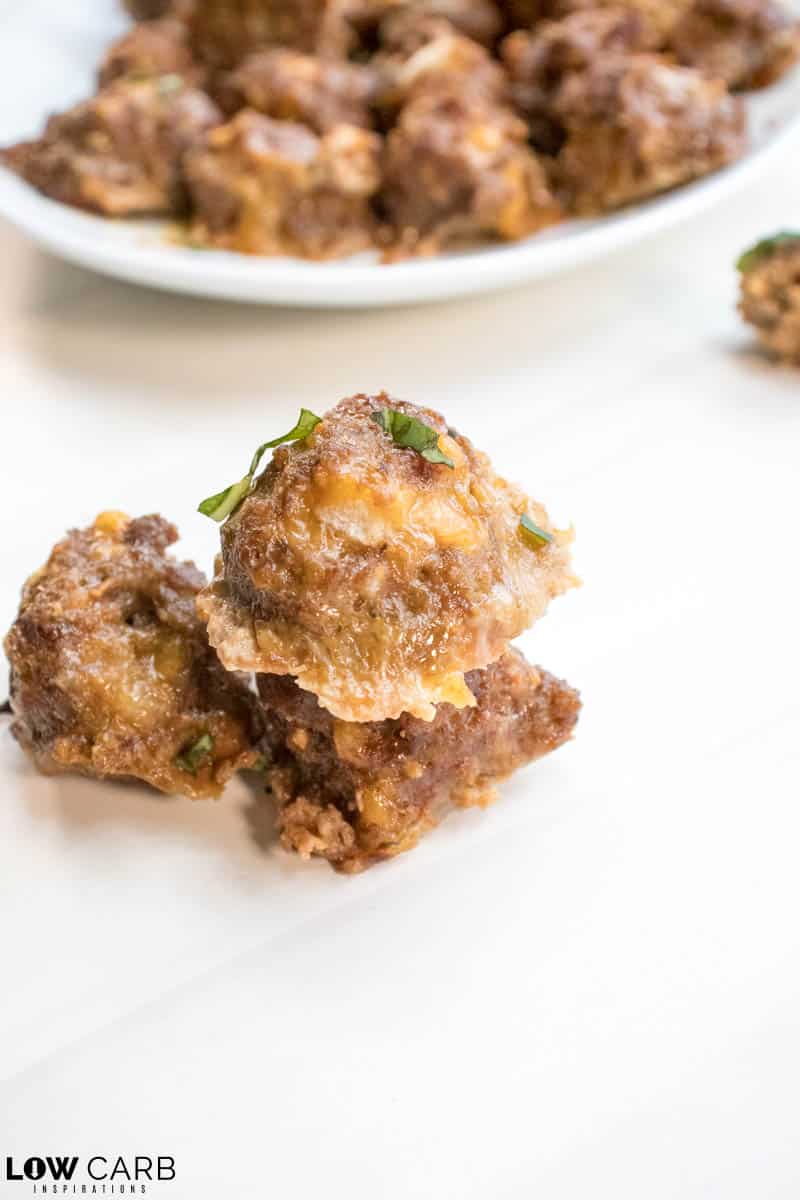 Meatballs are great whether you are making zoodles and meatballs, eating meatballs with a side of vegetables, or even making a meatball sandwich on keto bread. No matter how you decide to serve these meatballs, the result will always be delicious.
Keto Meatball Recipe Ingredients
 1 lb Ground Beef
1 Medium Onion, diced
3 garlic gloves, minced
1 tsp dried oregano
1 tsp chili powder
1 tsp salt
2 tsp black pepper
1 c cheddar
1/4 c mozzarella
1/2 c almond flour
2 eggs
1 tbsp soy sauce
Keto Meatballs Recipe Instructions
Preheat oven to 375°F.
Add all ingredients to a large bowl. Mix well.
Using a cookie scoop, place a scoop of the meatball mixture onto a baking sheet.
Bake for 35-45 minutes.
Enjoy!
Keto Meatballs Recipe Nutrition Label
Serves 6
Calories 237, Total C 5.4g, Fiber 1.1g, Sugar 1.5g, Fat 12.1g, Protein 25.5g
Here is a video we made to show you how to make this Keto Meatballs recipe.
Here are a few photos we took while making this amazing recipe.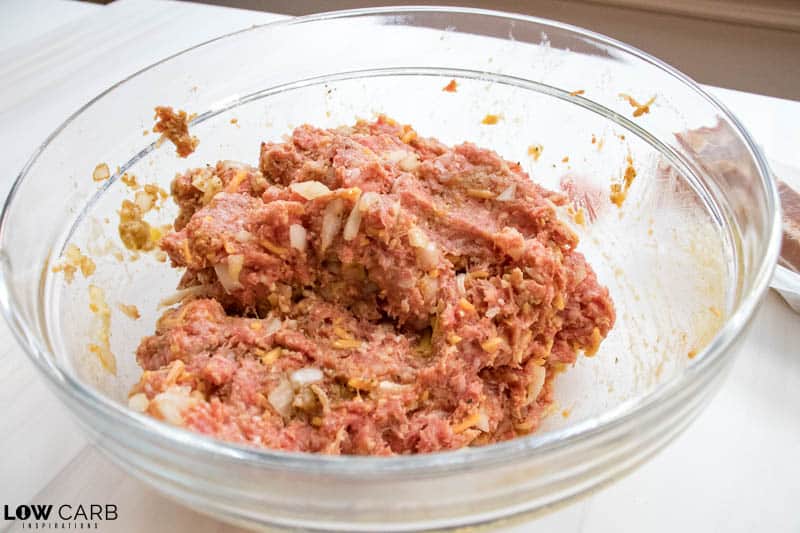 Mix together all the ingredients.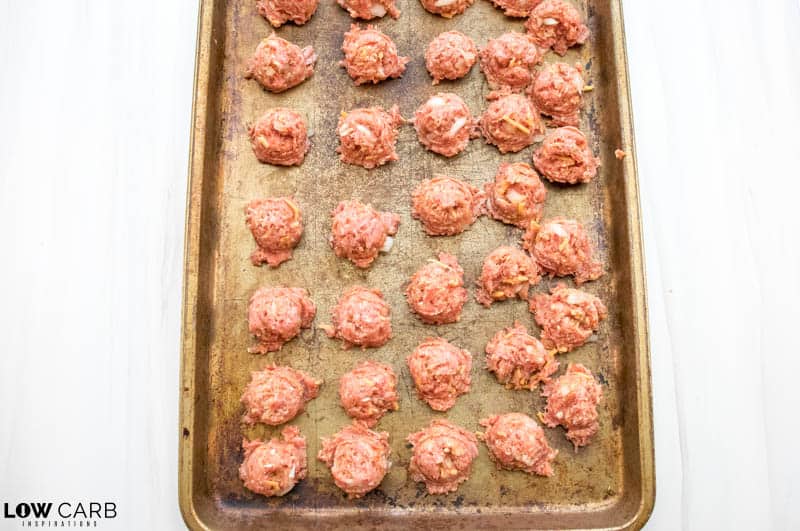 Place the meatballs on a baking sheet.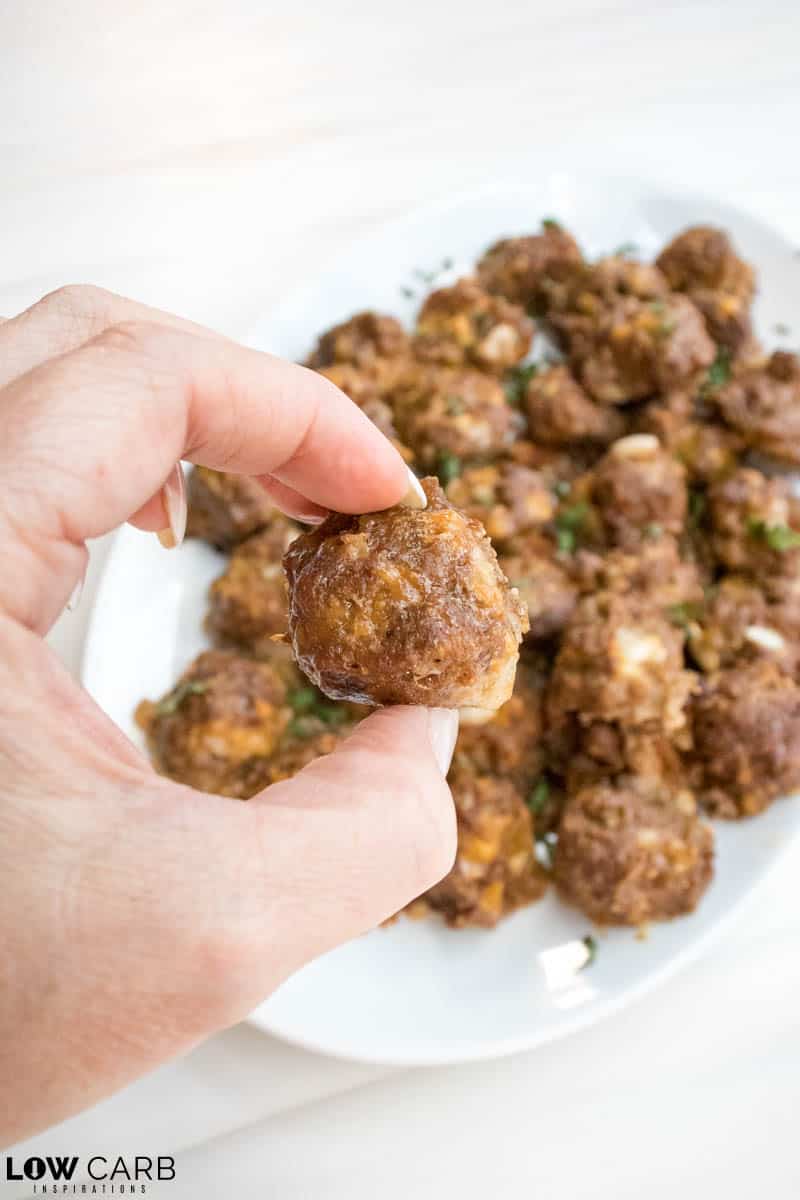 What to Serve with Low Carb Meatballs
When serving these meatballs, you might not be sure what to serve with them. You can
Make zoodles or buy premade zoodles– Zoodles are vegetables that have been made into long noodle shapes. These are perfect to use with meals like meatballs.
Spaghetti Squash – This is the large yellow squash. When cooked, you shred the inside with a fork and it creates strands like noodles. Remember to use a low sugar sauce when eating meatballs with a pasta substitute.
Keto Bread – There are a lot of great keto bread recipes and meatballs taste amazing with them. Create a meatball sandwich of sorts.
Variations to this Recipe
Meatballs are easy to create a taste of your own. To change these meatballs try:
Use pork or chicken
Add ranch. Look for a low carb ranch to add a new flavor to the meatballs
Add taco or chili seasoning
How Long does it take to cook
When you make these meatballs it takes about 10-15 minutes in prep time. Once the meatballs are formed, it takes 35-45 minutes bake time in the oven.
How to Store leftover Meatballs
If you have leftover meatballs, you can wait until the meatballs have come to room temperature. Once the meatballs have cooled, simply move them to an airtight container and store in the refrigerator. The meatballs will last in the refrigerator for several days. You can also freeze the meatballs in a freezer bag or an airtight container for 3-6 months.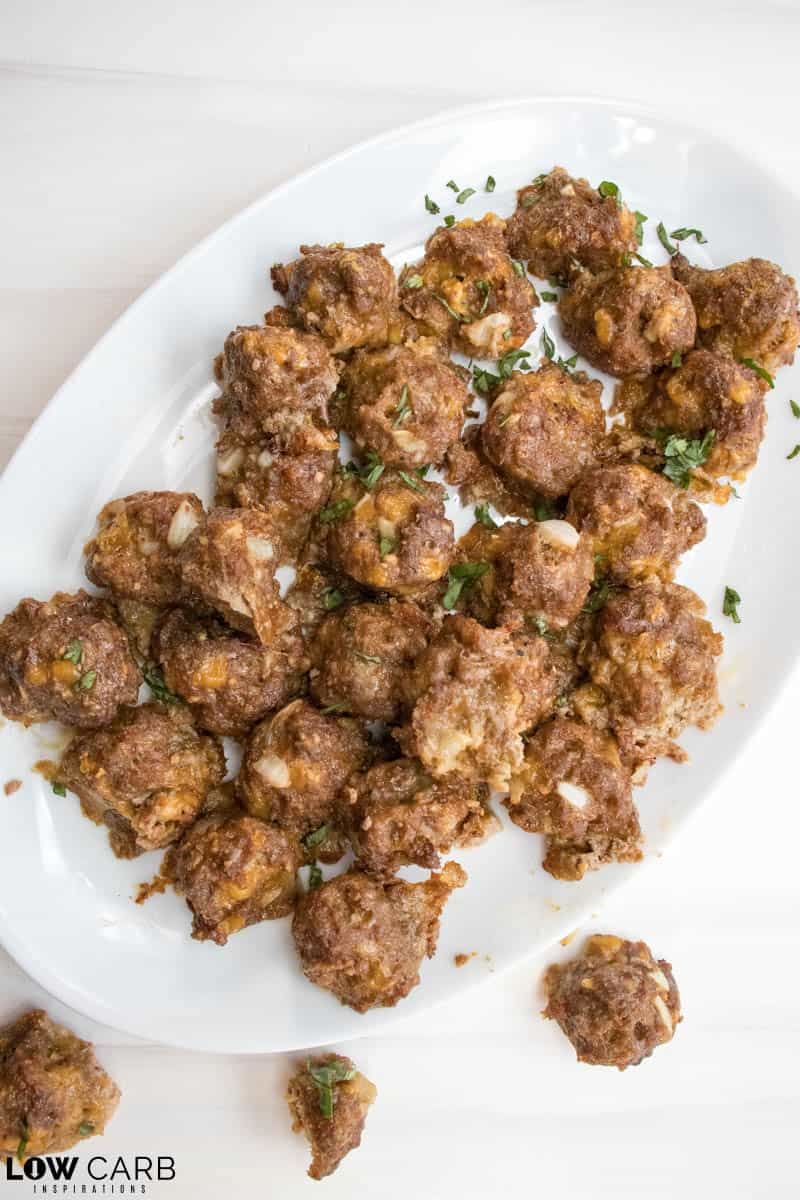 New to Keto? Check out the Keto Starter Guide!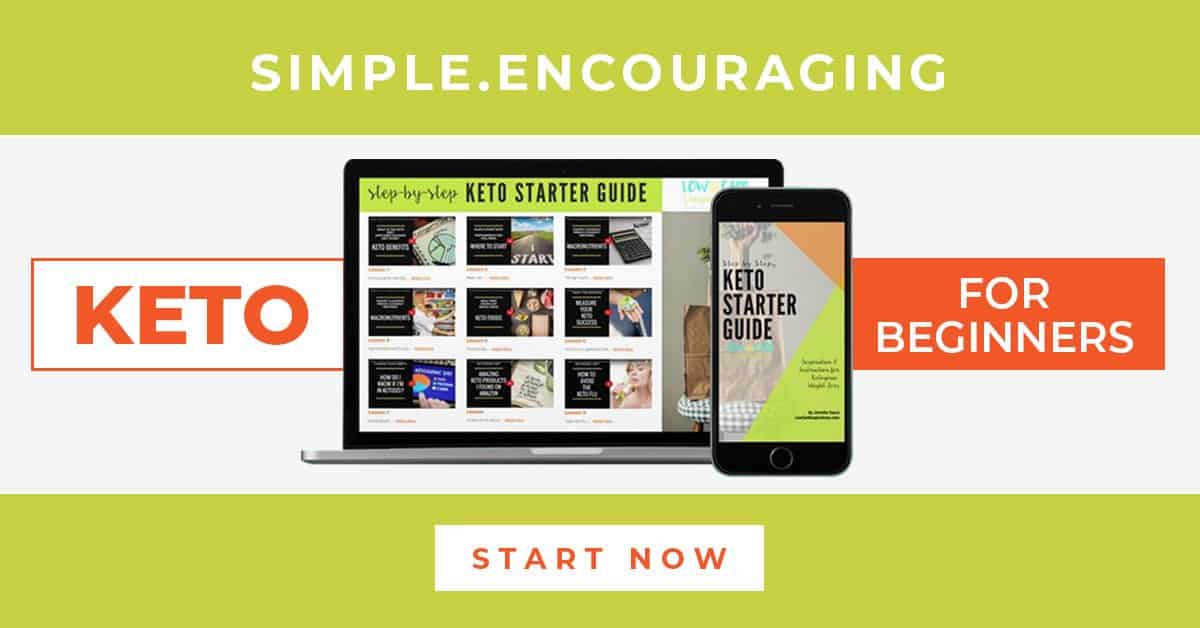 The Keto Starter Guide is an amazing resource as you get started on your keto/low carb journey. This guide has everything you need to get started in 9 simple video lessons and also includes workbooks with step by step instructions for beginners.
What's a macro and why do I count them?
How do I find the best recipes?
What is ketosis and how do I get my body there?
What fruits are allowed on a ketogenic diet?
Will I get "Keto Flu" and what do I do about it?
Get the Keto Starter Guide today!
Ingredients
1

Medium Onion

diced

3

garlic gloves

minced

1

tsp

dried oregano

1

tsp

chili powder

1

tsp

salt

2

tsp

black pepper

1

c

cheddar

1/4

c

mozzarella

1/2

c

almond flour

2

eggs

1

tbsp

soy sauce

1

lb

hamburger
Instructions
Preheat oven to 375°.

Add all ingredients to a large bowl and mix well.

Using a cookie scoop, place a scoop of the meatball mixture onto a baking sheet.

Bake for 35-45 minutes.

Enjoy!