Keto Banana Pudding Recipe (Sugar Free Pudding)
If you miss bananas on the keto diet, you are not alone!  I love bananas but they don't love me back.  The carb count in bananas don't agree with me at all.  I created this fantastic keto banana pudding recipe with lot of love for those who miss bananas just as much as I do.  We've also included a link to our sugar free whipped cream recipe below too!  There's something wonderful about banana cream pudding with whipped cream!
This recipe can be made ahead of time and kept in the fridge for up to 4 days.  It's a wonderful keto dessert to make ahead of time for any party or celebration.
The reason I make a homemade sugar free keto banana pudding recipe is because the boxed sugar free puddings you buy in the store contain Maltitol and it spikes my blood glucose.  I prefer to stay far away from it.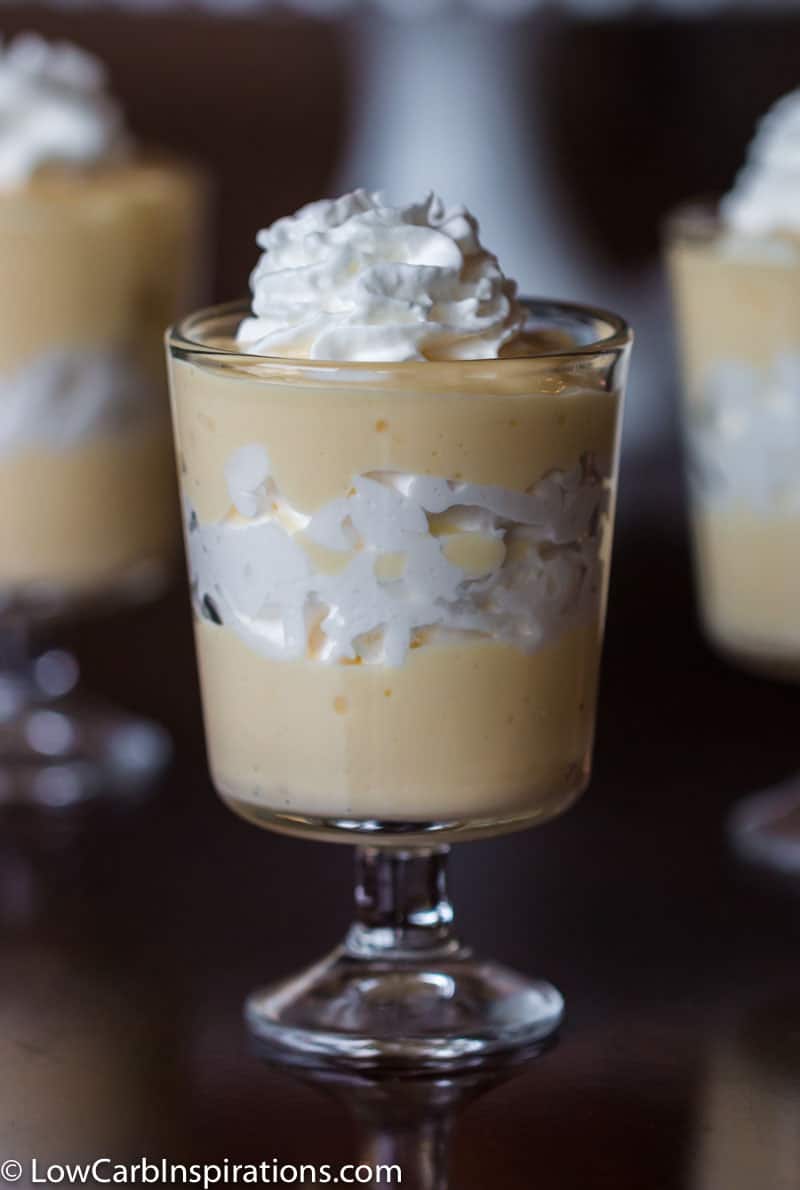 Keto Banana Pudding Recipe
Keto Banana Pudding Recipe Instructions
Get the full recipe instructions below in the printable recipe card at the very bottom of this post.
This recipe makes six servings!
Here are a few photos to show you exactly how we made this Keto Banana Pudding recipe: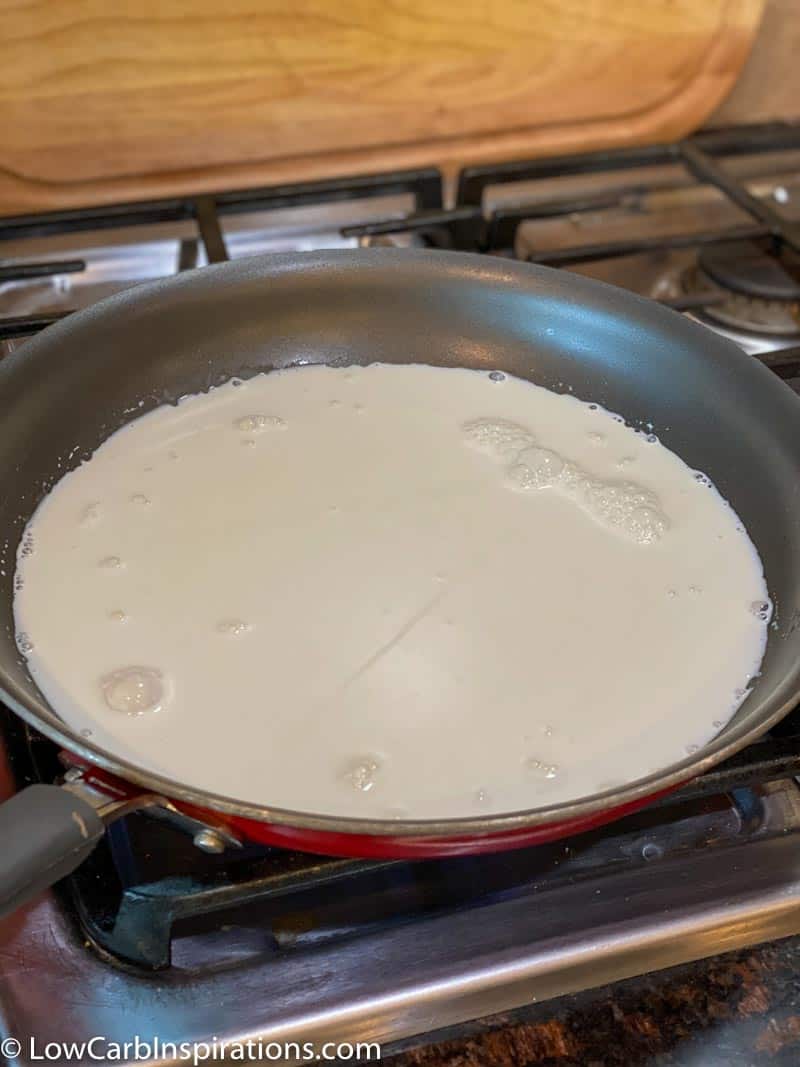 Start by heating up the cream.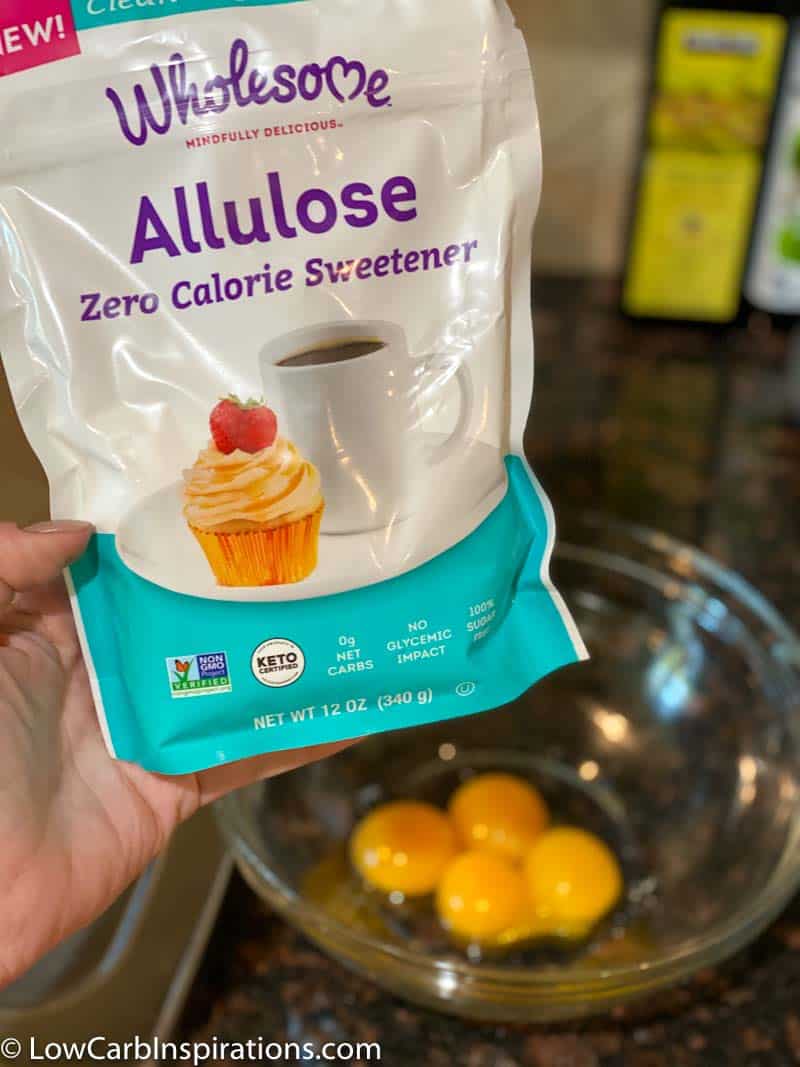 In a separate bowl, combine the egg yolks with the allulose.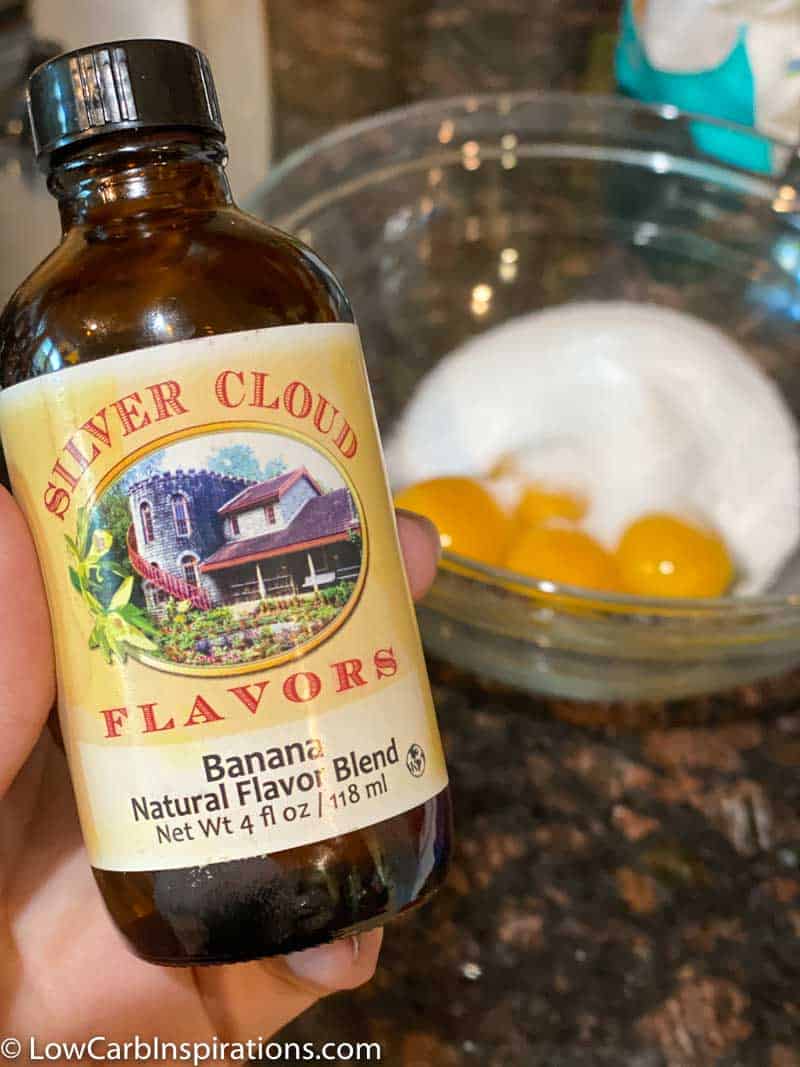 This is the magic ingredient that makes it taste just like real bananas!!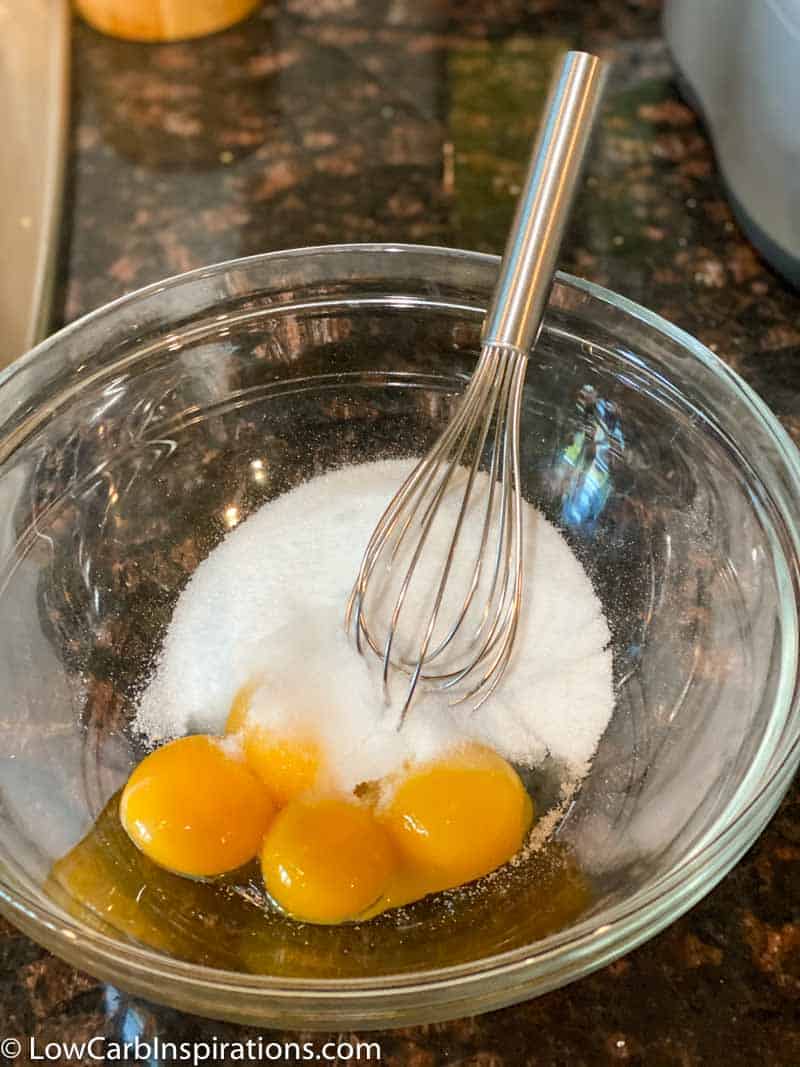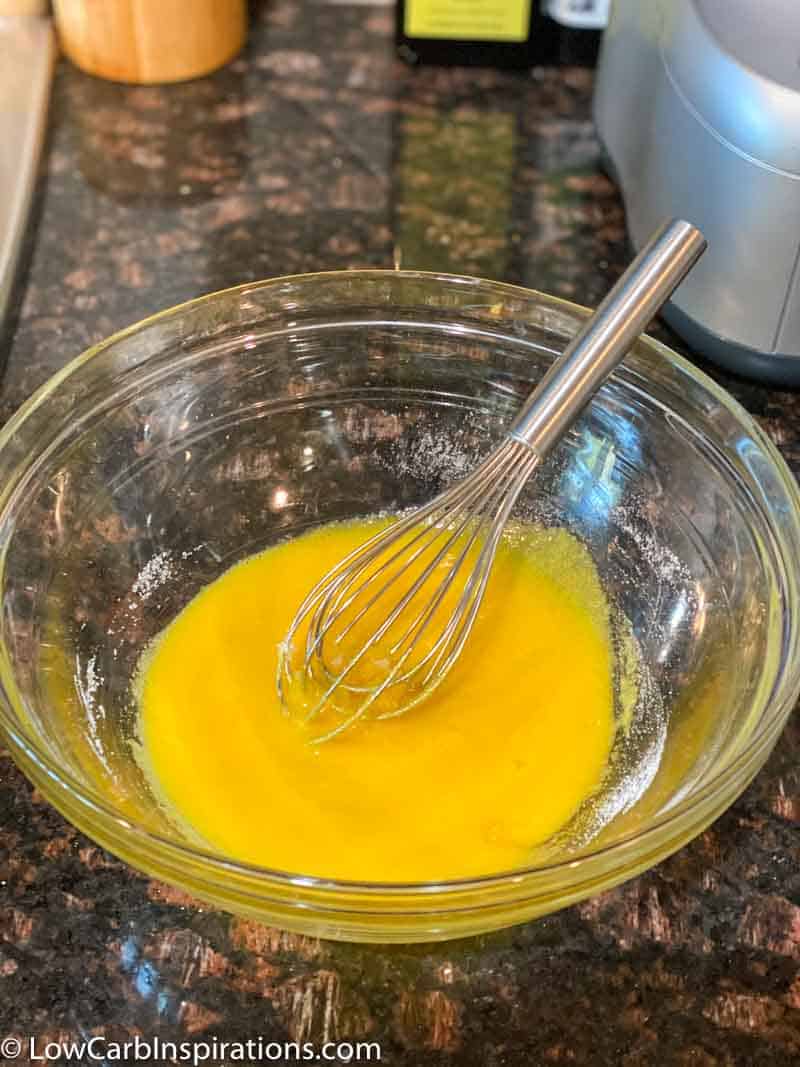 Mix all the ingredients until it's fully combined like so.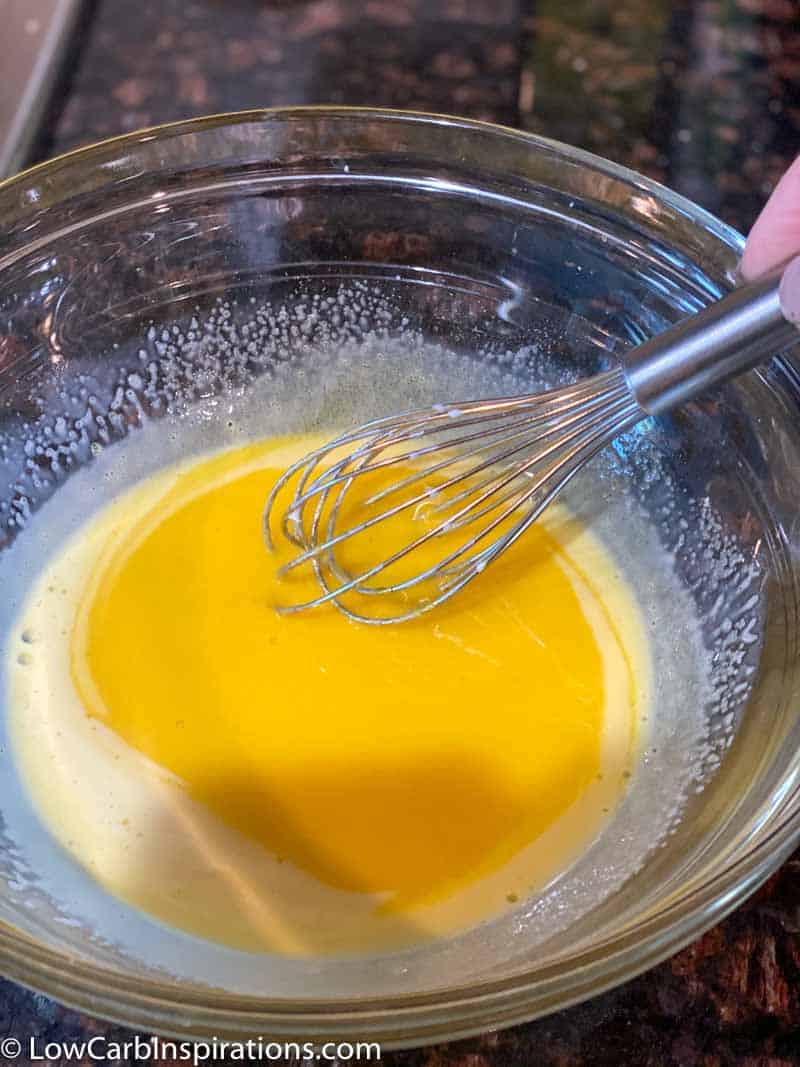 Slowly poor in the heated cream to temper the eggs.  You don't want to pour it all in at the same time or else it will cook the eggs.  You want to very slowly incorporate the cream with the eggs so that eggs will reach the same temperature as the cream without cooking them.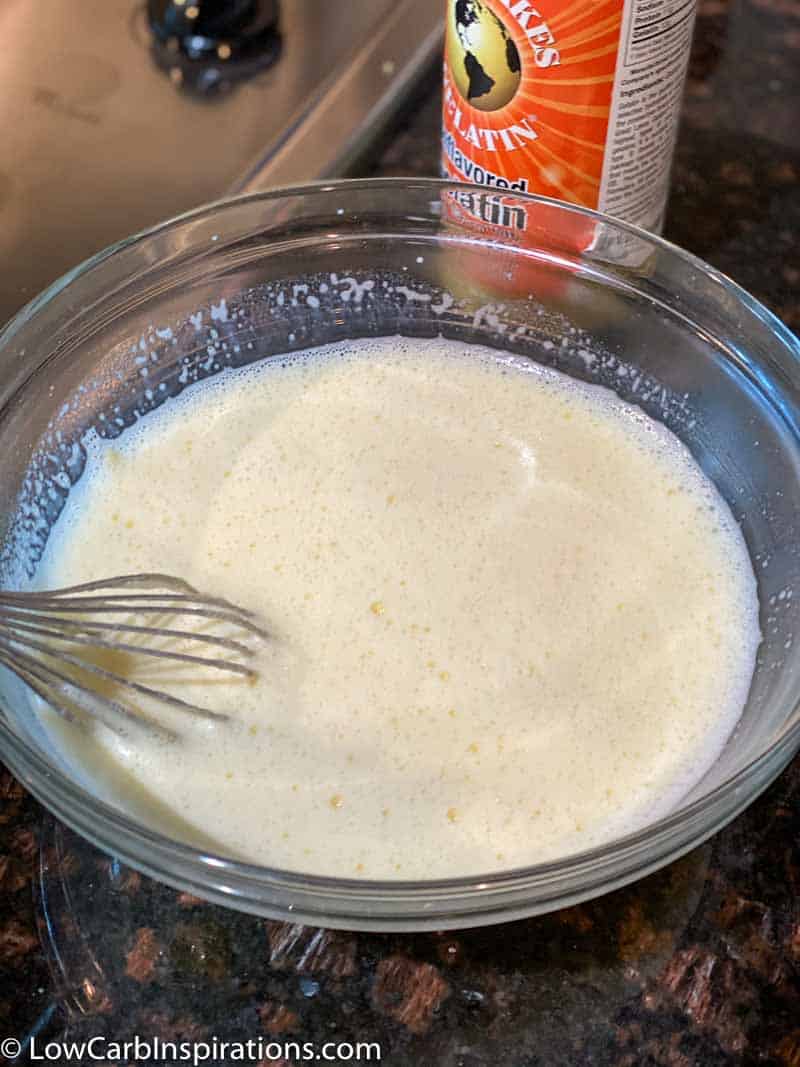 Mix it until it's all combined together and frothy just like this.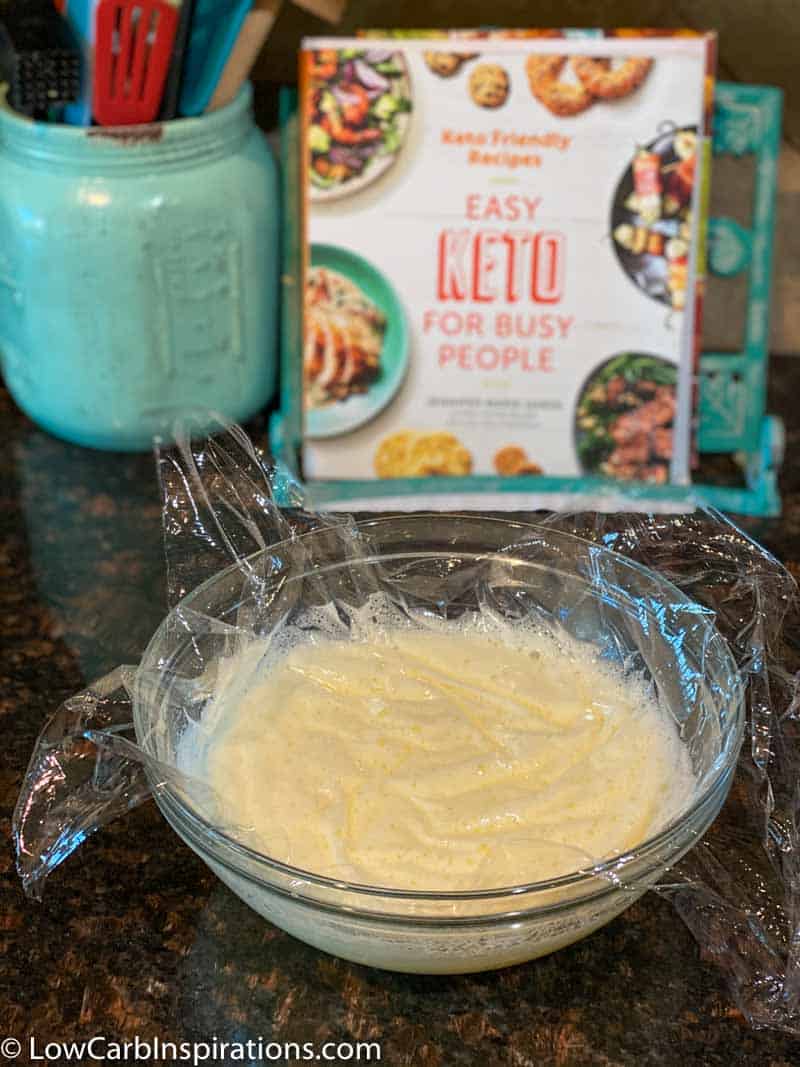 You want to place a sheet of plastic wrap over the cream mixture once it's slightly cooled down.  This will prevent a thick crust from forming on top of the pudding once it's completely cooled.  It will thicken in the refrigerator too.  Don't worry about the consistency right now because it will change.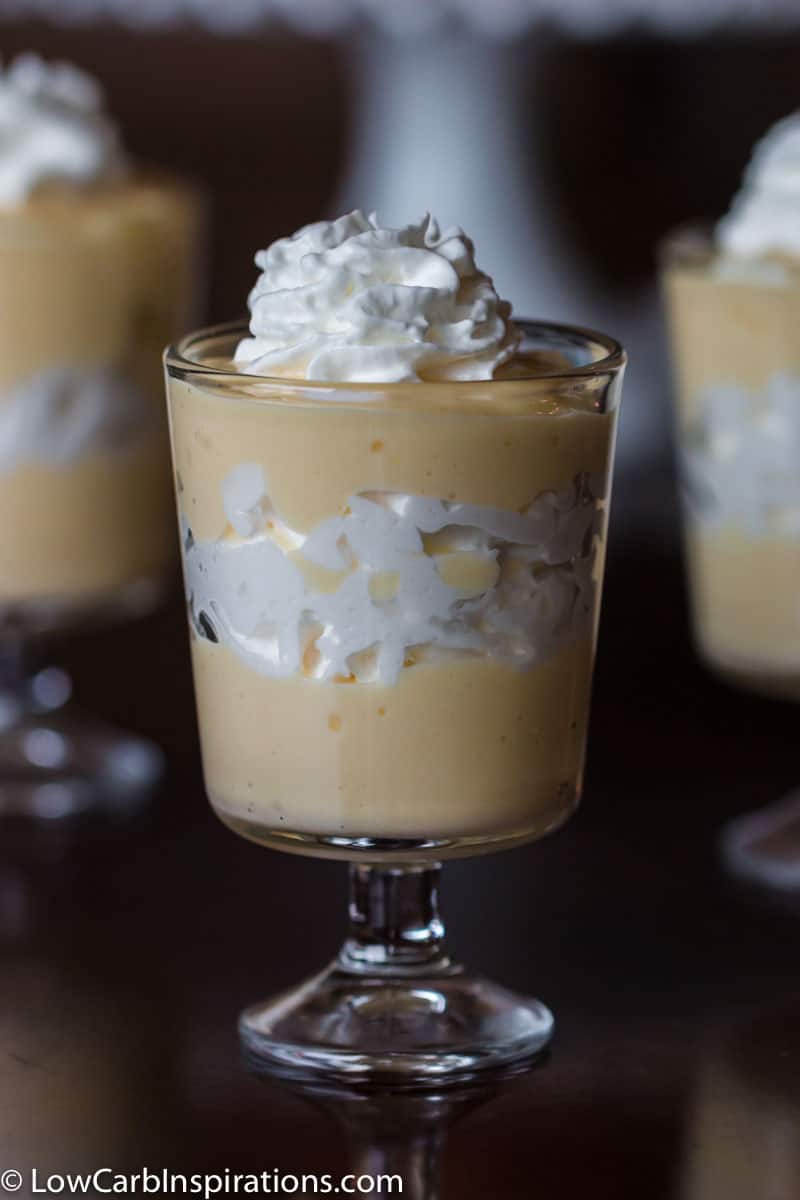 We added some sugar free whipped cream in a little banana pudding parfait!  It was delicious!  Homemade whipped cream without sugar is awesome!  We always use the sugar free whipped cream recipe found in our Keto Cream Horns recipe instructions here.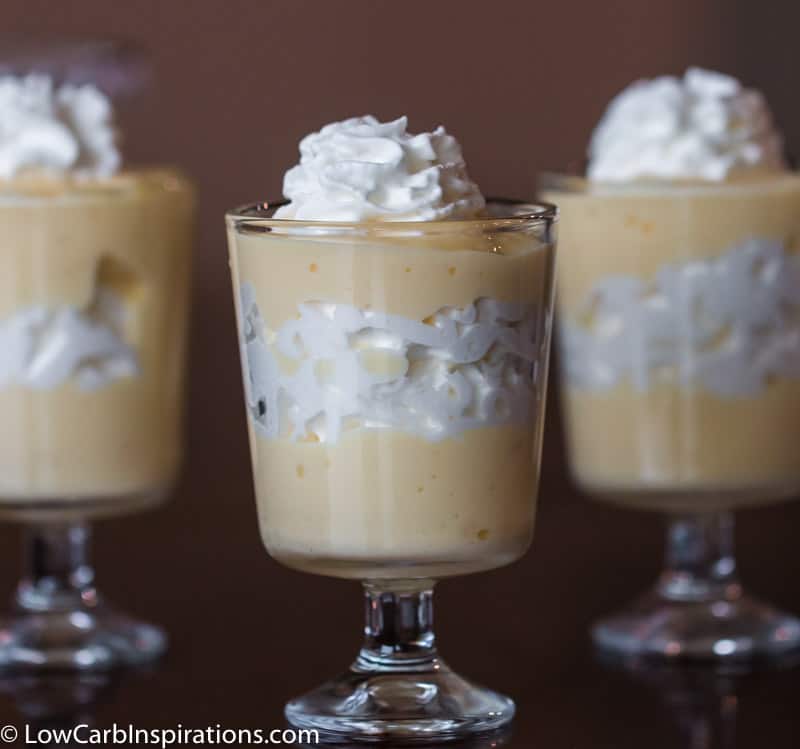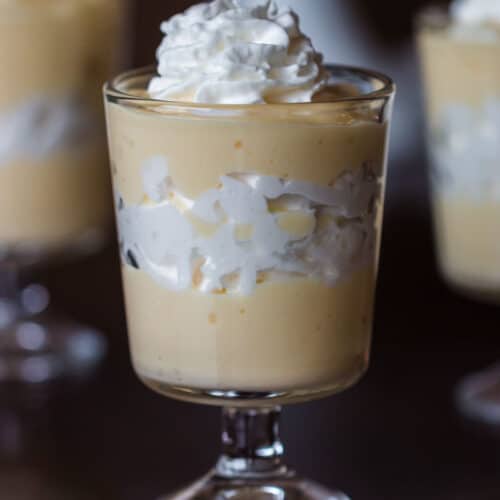 Keto Banana Pudding Recipe
Delicious banana pudding recipe that's sugar free and doesn't use bananas!
Instructions
Heat cream over low to medium heat but don't bring it to a boil. No need to stir. Once it starts to steam and you see little bubbles form around the edges, it's hot enough to work with. Turn off the heat.

In a small bowl, add the egg yolks, vanilla extract, banana extract, salt, and sweetener. Mix these ingredients until they have fully combined.

Pour a 1/2 cup slowly into the egg mixture while whisking the ingredients as you pour. This is a process where we temper the eggs. We are adding hot liquid into an egg mixture slow enough that it incorporates in the egg but doesn't cook it. 
Keep adding 1/2 cup of the hot liquid to the egg mixture until it's all fully combined.

Sprinkle the xanthan gum over the top of the liquid and whisk it in until it has fully dissolved.

Allow the mixture to set and cool for about 5 minutes.

Add a plastic wrap sheet over the top of the pudding so no air is between the plastic wrap and the top of the pudding. If you don't cover it, the pudding will create a skin that you will need to peel off and discard.

Set the pudding in the refrigerator long enough for it to set. It should take less than an hour.
Nutrition
Calories:
149
|
Carbohydrates:
5
g
|
Protein:
4
g
|
Fat:
12
g
|
Fiber:
1
g
|
Sugar:
1
g
Nutrition facts are provided as a courtesy. Have a question about our calculations or why you got a different result? Please read our
nutrition policy.