Healthy & Easy Air Fryer Recipes You Must Try
Healthy and easy air fryer recipes for everyone including beginners to make on day of getting your air fryer that are packed full of flavor and delicious too!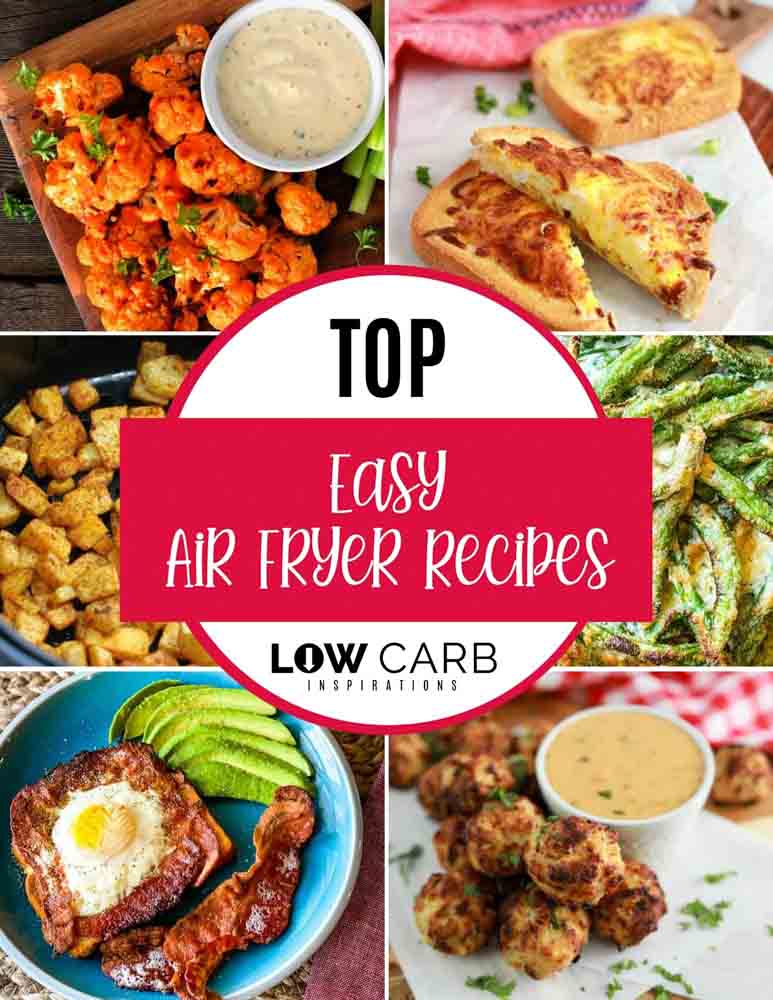 Looking to get your fry fix without all of the guilt? Welcome to the world of air frying! Air frying is a healthy and delicious way to cook your favorite foods, and it's perfect for those who are looking for an easy and convenient cooking method. With an air fryer, you can enjoy crispy, fried foods without all of the unhealthy fat.
The air fryer is all the rage right now and for good reason! This incredible kitchen appliance can do so much more than just air fry food. You can use it to bake, roast, and even grill! Whether you're a beginner or a pro, these air fryer recipes are sure to please.
This appliance cooks food by circulating hot air around it, resulting in foods that are crispy on the outside and tender on the inside. The best part is that air frying is a healthy cooking method, as it requires little to no oil. If you're looking for some delicious and easy air fryer recipes to try out, look no further!
Frequently Asked Questions
What foods are best in air fryer?
Really, just about anything! Chicken, fish tacos, quesadillas, nuggets, wings, onion rings… the list goes on and on. But air fryers aren't just for fried foods. You can also use them to bake cookies, air fry frozen food, roast vegetables, and so much more! Basically, if you can cook it in an oven or on the stove, you can cook it in an air fryer.
How do I use an air fryer?
If you're new to air frying, don't worry – it's really easy! Just add your food to the air fryer basket, set the temperature, and let it air fry! Most air fryers have a built-in timer, so you don't have to worry about keeping an eye on the clock.
Do I need any special equipment?
Nope! Just an air fryer and some air fryer recipes! However, there are a few air fryer accessories that can make your air frying experience even better. For example, an air fryer liner can help to make cleanup a breeze, and an air fryer cookbook can give you some great ideas for what to make in your air fryer.
What cannot be cooked in air fryer?
There are a few things that you should avoid air frying, such as:
Scrambled Eggs (they will stick to the basket and be difficult to clean)
Cheese (it will melt and make a mess)
Delicate meats (they may not cook evenly in the air fryer)
Now that you know everything there is to know about air frying, it's time to get cooking! These recipes are easy, delicious, and sure to please the whole family. So what are you waiting for?
LOOKING FOR EASY AIR FRYER RECIPES? YOU GOT IT!!!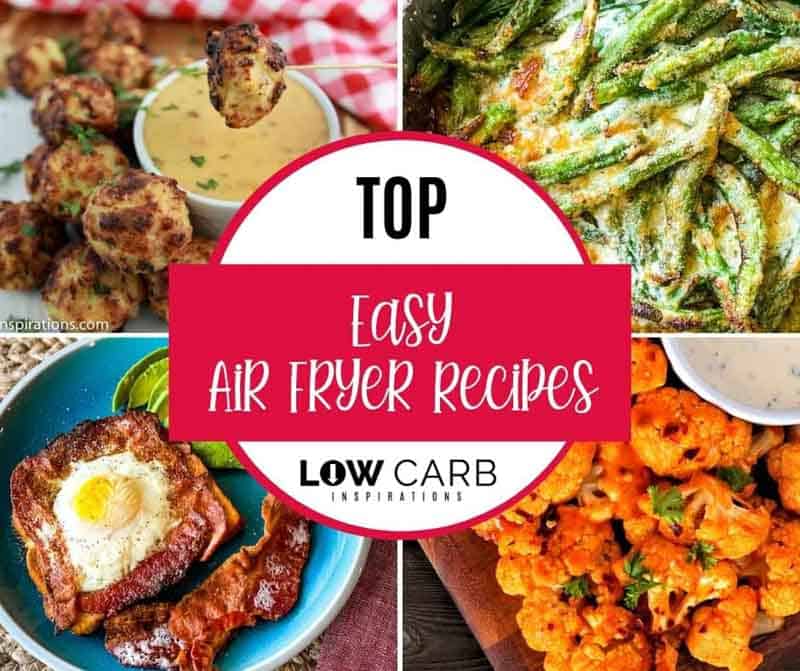 In this book, we've collected some of our favorite air fryer recipes that are both delicious and healthy. From main dishes to snacks and desserts, we've got something for everyone.

Some of our mouth-watering recipes include:
Egg Toast with Bacon
Buffalo Cauliflower Bites
Meatball Casserole
Crispy Buffalo Wings
Sugar Free Vanilla Cheesecake
Each recipe is straightforward and easy to follow, even if you're a beginner air fryer user.
Get the Easy Air Fryer Recipes eCookbook today and say 'hello' to a new way to enjoy your meals!!
Be sure to pin this on Pinterest for later!