Can Kids do the Keto Diet?
Can Kids do the Keto Diet?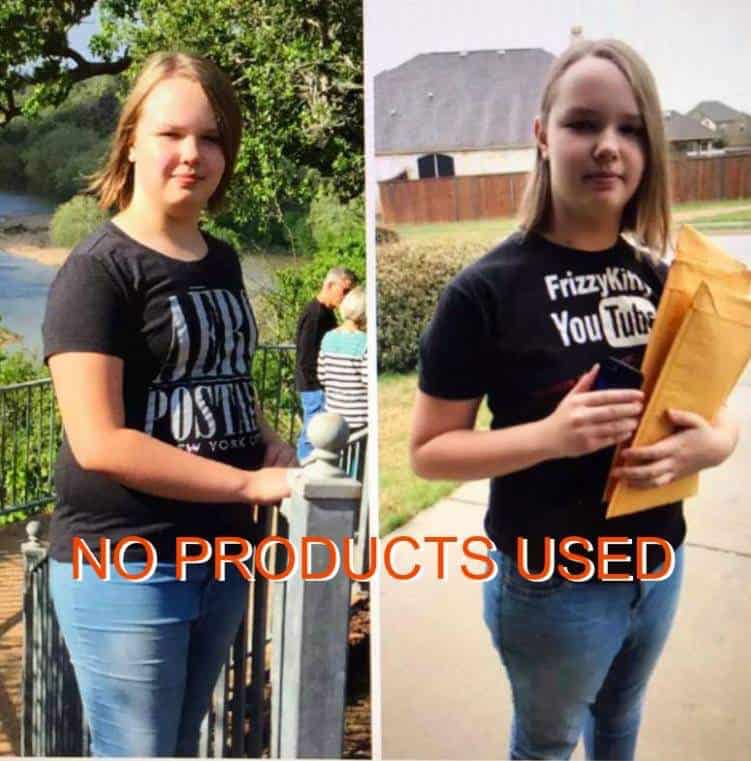 This is my keto kid! I am sharing this photo with her permission.
I never pushed my family to do the keto diet with me. This started as something I was trying for myself.
After my child (age 12) was being made fun of at school, she came to me and asked if she could do this diet with me. She didn't have really good energy and she felt bad.
In the beginning, I wasn't sure Keto was good for kids… I knew nothing! After some research, I learned that babies were born into ketosis!  There wasn't a lot of guidance for kids doing keto unless you had epilepsy.
Personally, I don't think anything is wrong with eating whole foods that are good for you.  Keto diet is a bit more strict and I didn't want to stunt her growth or worry she wasn't getting proper nutrients she needed during her growing years.
Gosh, I've learned so much!
She started this way of eating with me. Her choice!
I don't know how much weight she has lost because we never weighed her. We didn't care to weigh her.  This was more about being healthy and feeling good instead of focusing on weight.
This is what she told me the other day…
"Mom, I really like this way of eating because I feel great! I don't even feel like this is a diet. I feel like it's just the way I will eat from now on. I don't even feel like I miss anything because you make yummy food and I get to eat ice cream!
Oh, wait… I kinda miss popcorn. Mom, I really like this and my pants are falling off!"
She has faced parties at school, social situations, and friends who don't eat this way…
She, as a kid, probably faces these more than I do! I admire her dedication to this way of eating. I wanna say it's been about 5 months since she's been doing this with me.
I'm just the mom that fills her with the knowledge… I wished I had this knowledge when I was her age.
No gimmicks, no pills, no crazy exercise plan… just knowledge and good whole food choices for optimal health.
I did experience two downsides that I want to be open and honest about in our experience.
The first negative experience is about being hydrated.  We as a society aren't fully hydrated so kids are naturally not hydrated.  I had to really focus on making sure she got her electrolytes and plenty of water.  When she didn't drink enough water we noticed she would get slightly depressed.  This is a side effect of not being hydrated.  Hydration is very important!  After researching this, lots of people doing the keto diet improve or completely resolve their depression.  So I was shocked to learn depression is a side effect of being dehydrated.  We noticed this was resolved when she was hydrated.  You can make your own keto gatorade or
Keto Electrolyte Drink recip
e at home too!
The other thing I noticed is that she was constantly craving oranges.  She was experiencing a lack in vitamin c.  We supplemented vitamin c but I also packed real oranges in her lunch box too.  Kids need an adequate amount of vitamin c during their growing years so this is something completely different from my own experience while doing the keto diet.  We didn't give her orange juice but rather whole oranges with the fiber.  Even though oranges are not considered keto, we feel this was important for her journey.  She still had massive success too!
This taught us that the metabolic system for kids is not nearly are damages as adults.  They can be in ketosis even while having oranges because of the amount of exercise they get.  It doesn't take much for them to get into ketosis.
This is our experience with kids and the keto diet.
Here's an example of a lunch she would bring to school: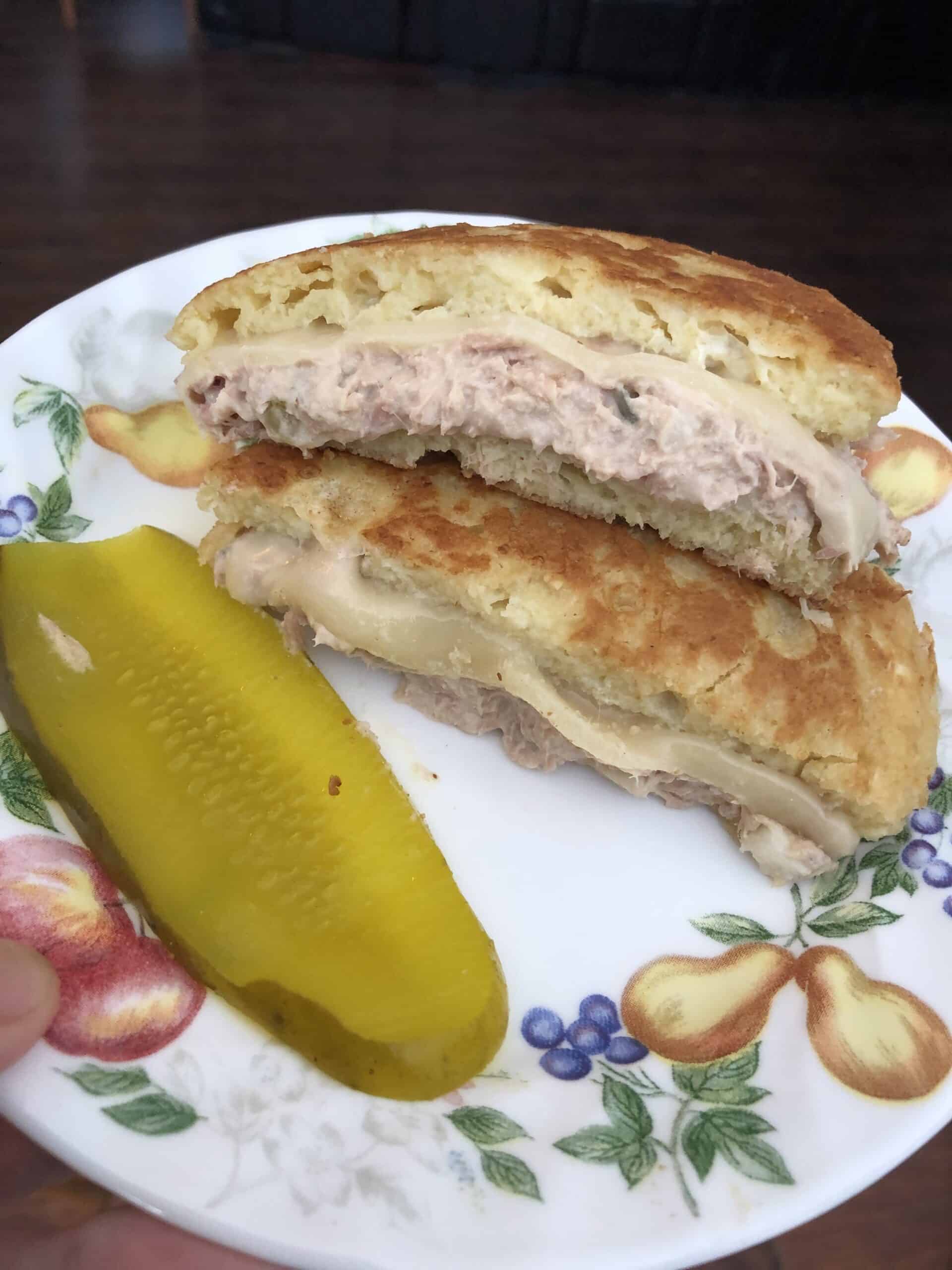 Here are some grilled chicken skewers with a side of parmesan chips, salami,
almonds
, cheese roll and a pickle pop.  She likes this option for lunch.  The grilled chicken skewers can be made at home or bought precooked at Costco.  Here's the Grilled Chicken Skewers recipe:
https://lowcarbinspirations.com/grilled-chicken-skewers/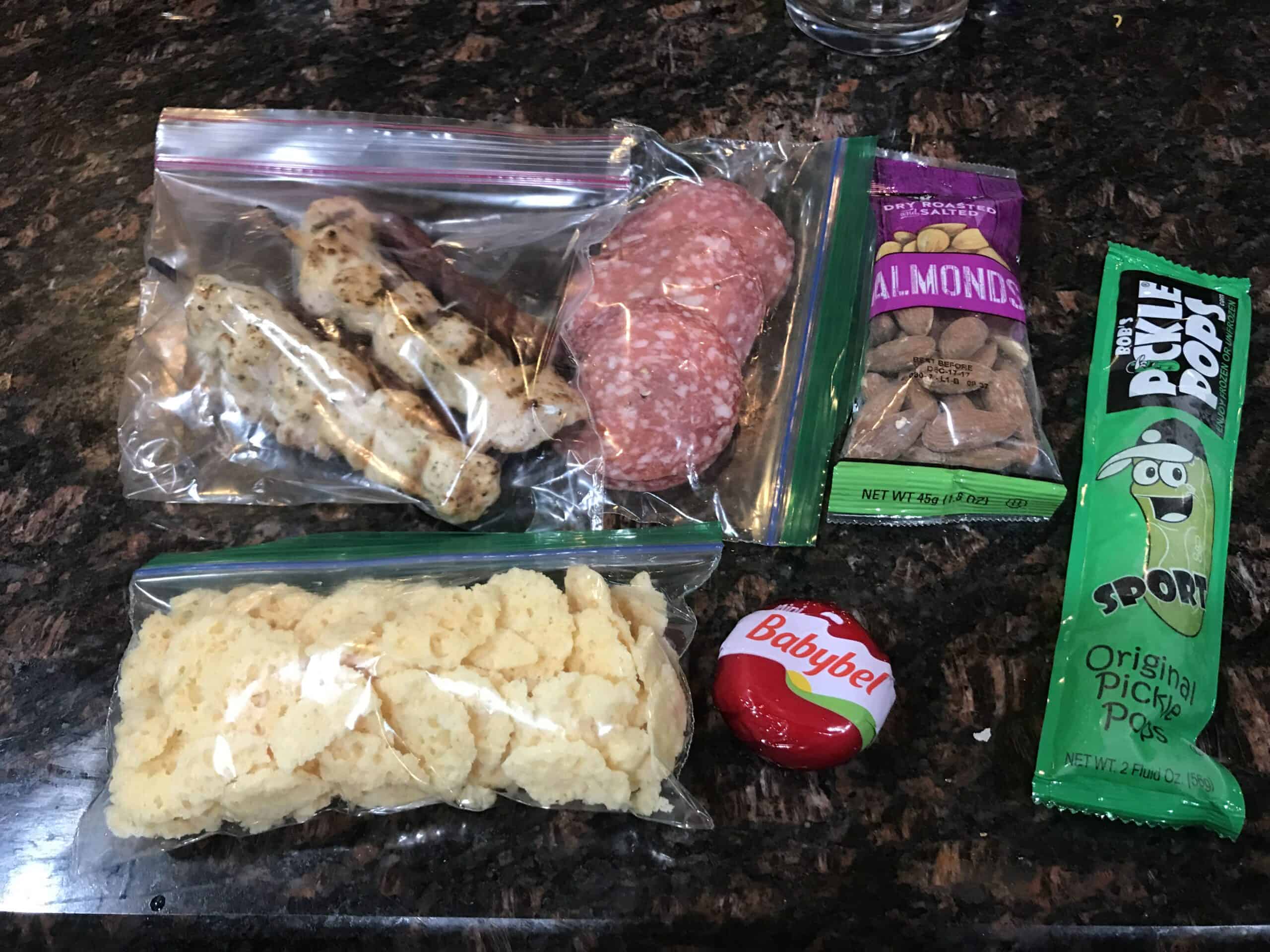 She loves fruit for lunch too!  Nuts, berries, cheese, peanut butter and lunch meat with a spread of cream cheese and pickle in the center.  Served with a sugar free powerade.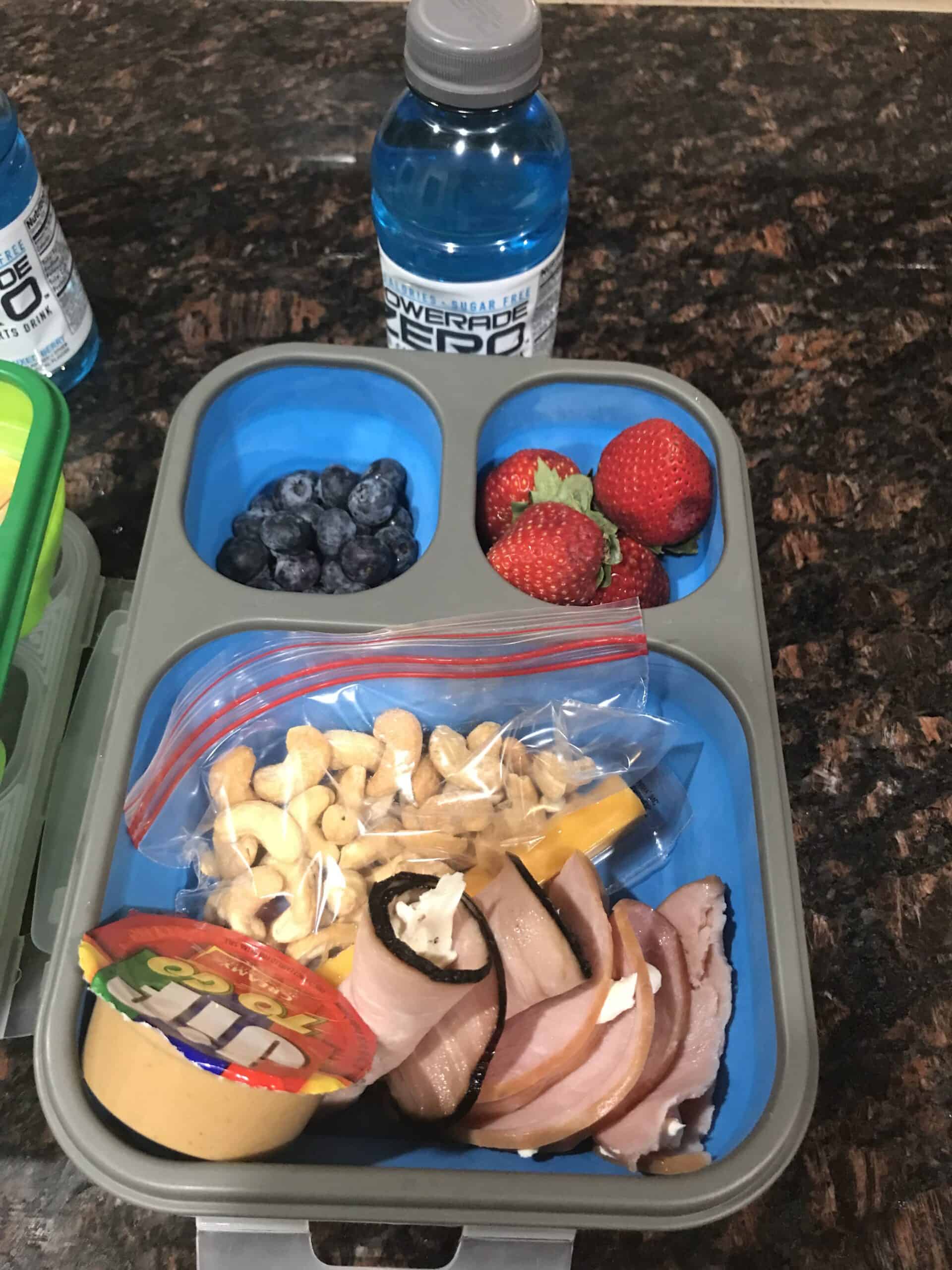 This is her all time favorite lunch idea.  It's chaffle bread made into a blt sandwich!  Here's the recipe: 
BLT Chaffle Sandwich recipe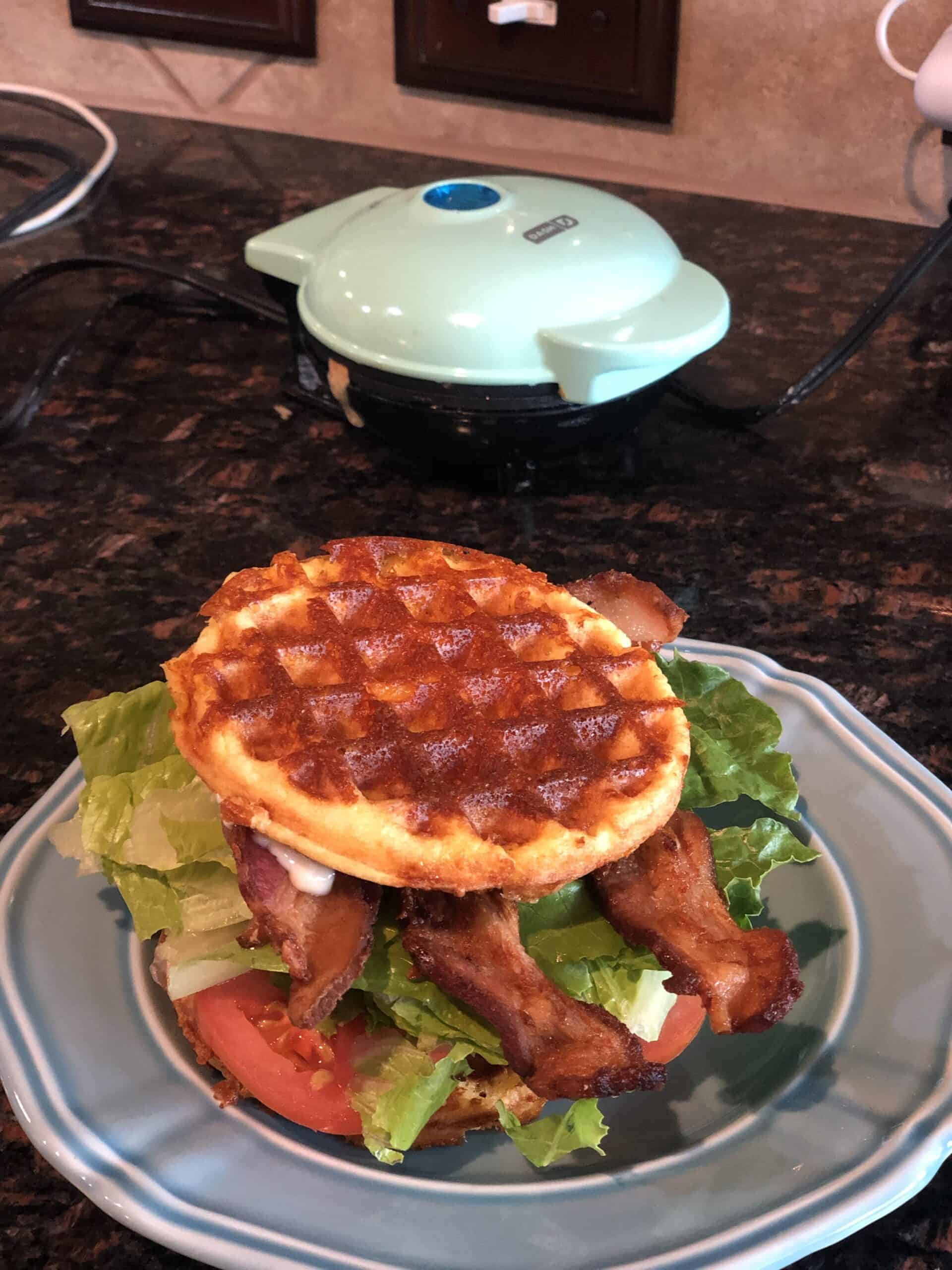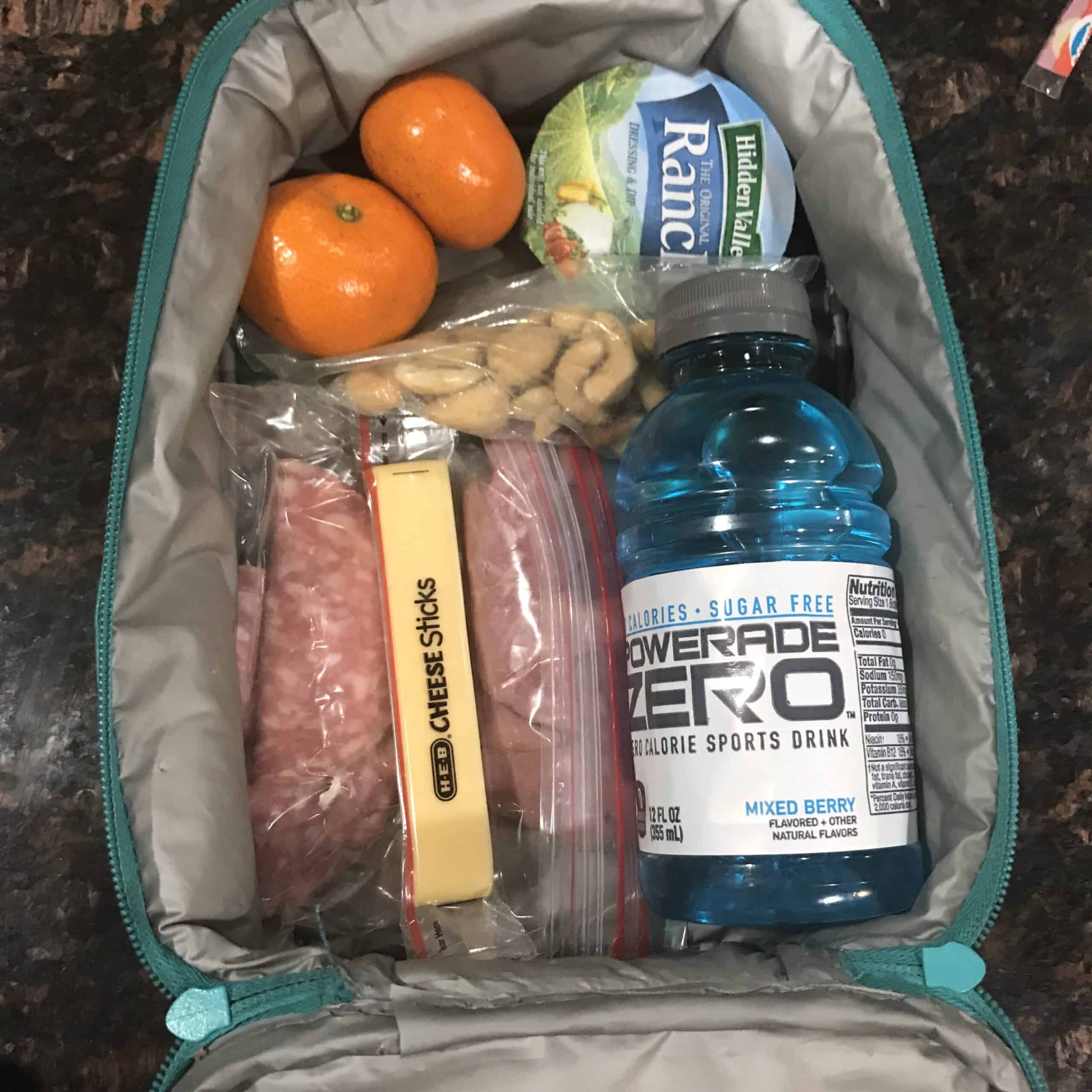 This is an example of prepackaged foods we took for a day at the lake on the boat.  Low carb tortillas with lunch meat.  Pickles.  Cheese.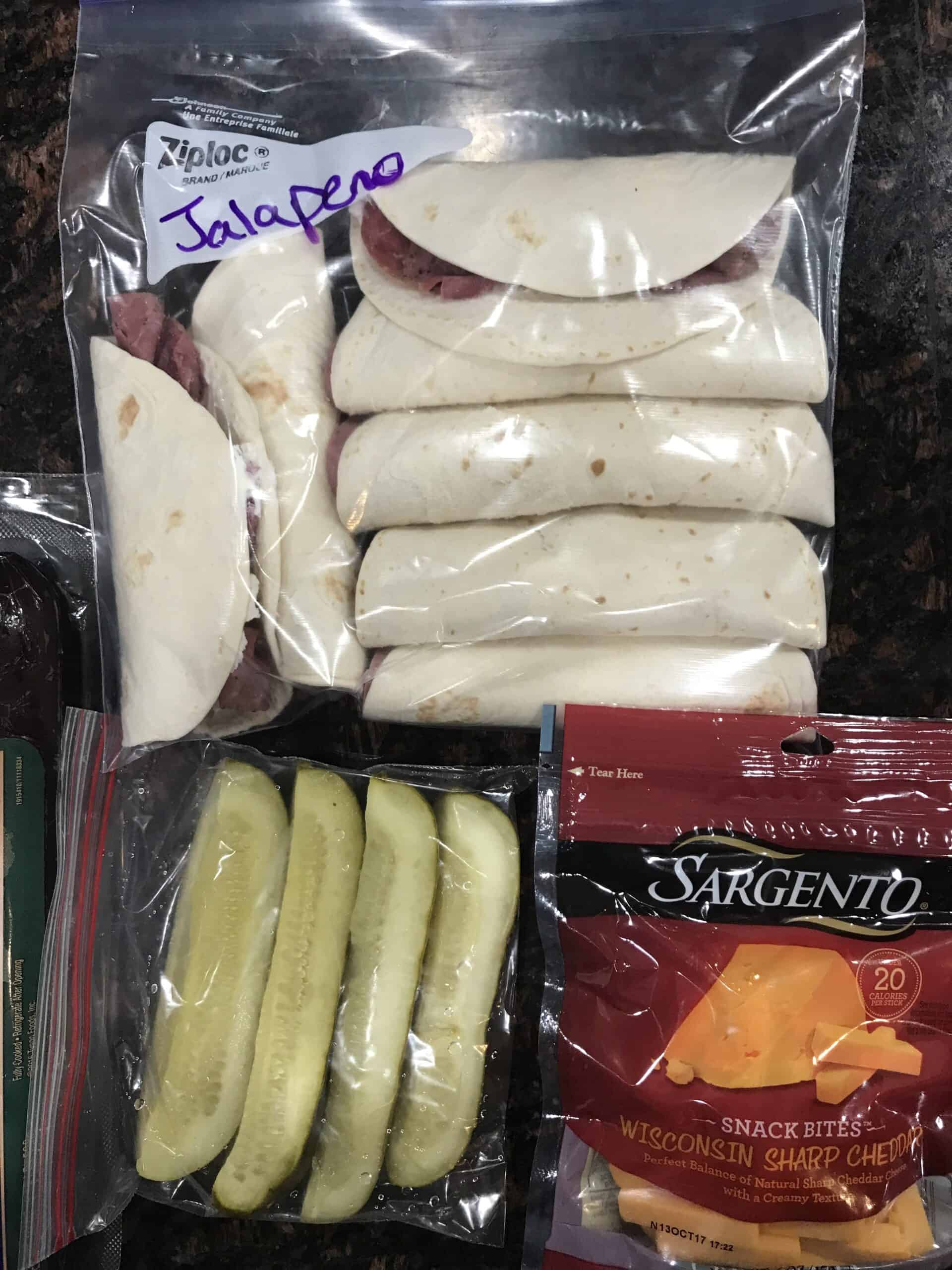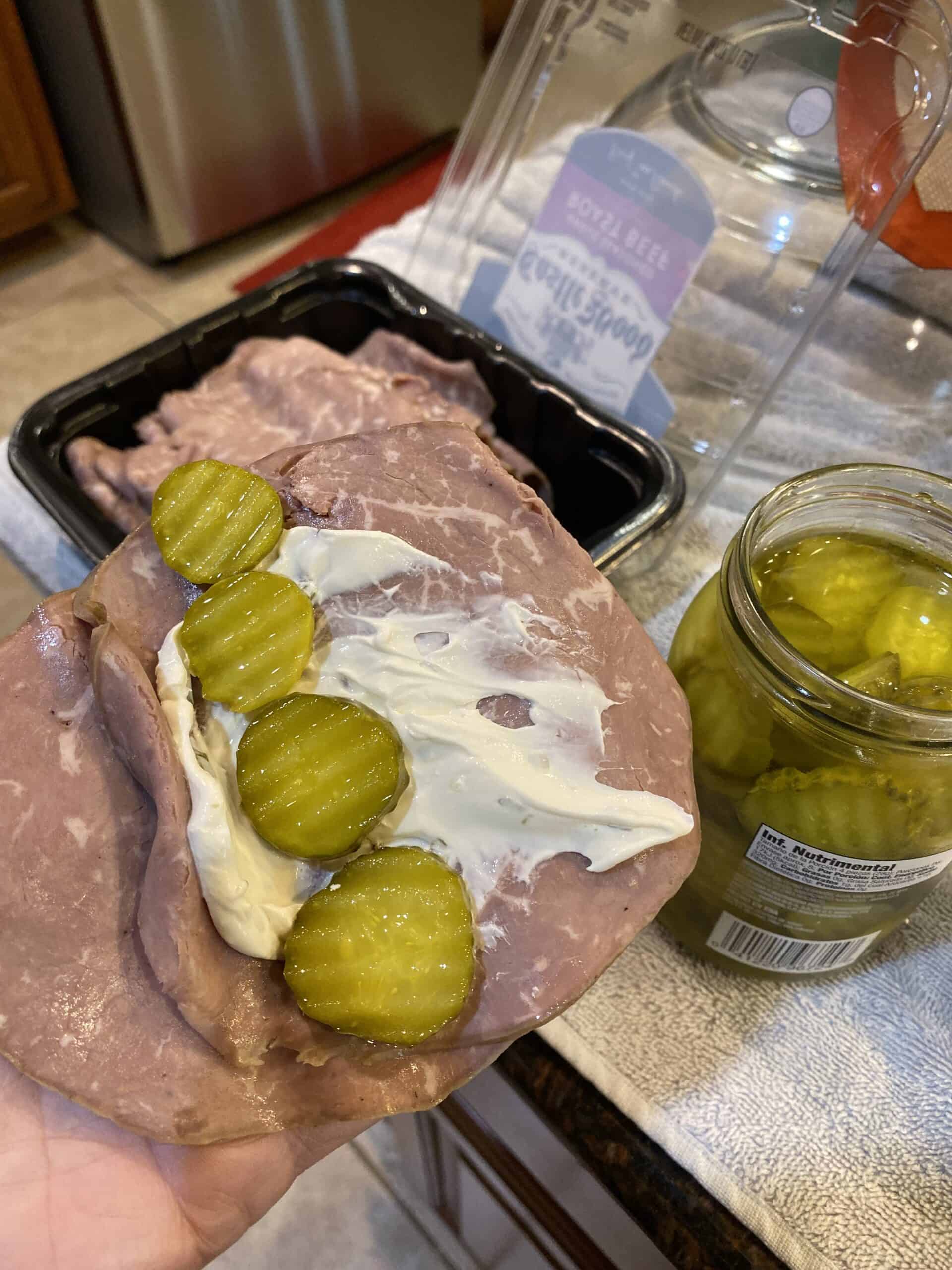 Today she eats more of a whole food type plan with a low carb twist.  She is not strict and she is completely happy and healthy.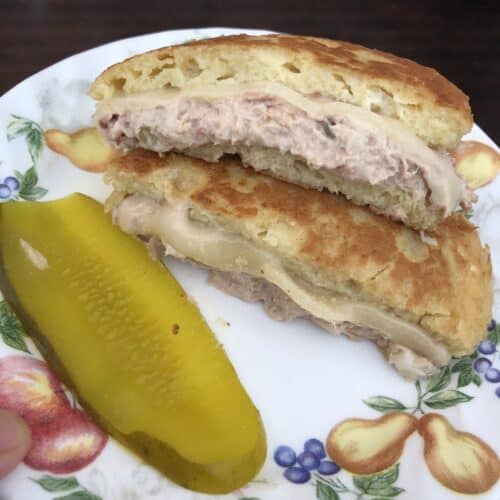 Keto 90 Second Bread with Tuna salad
Recipe is for the bread only
Instructions
In a microwave-safe cup or ramekin, mix together all the ingredients with a fork, ensuring ingredients are well combined.

Microwave for 90 seconds.

Carefully remove from the microwave and allow to cool for 1-2 minutes.

Cut in half and enjoy.
Nutrition facts are provided as a courtesy. Have a question about our calculations or why you got a different result? Please read our
nutrition policy.