Almost No Carb Food List for the Low Carb or Keto Diet
Almost Zero Carb Food List or Low Carb Food List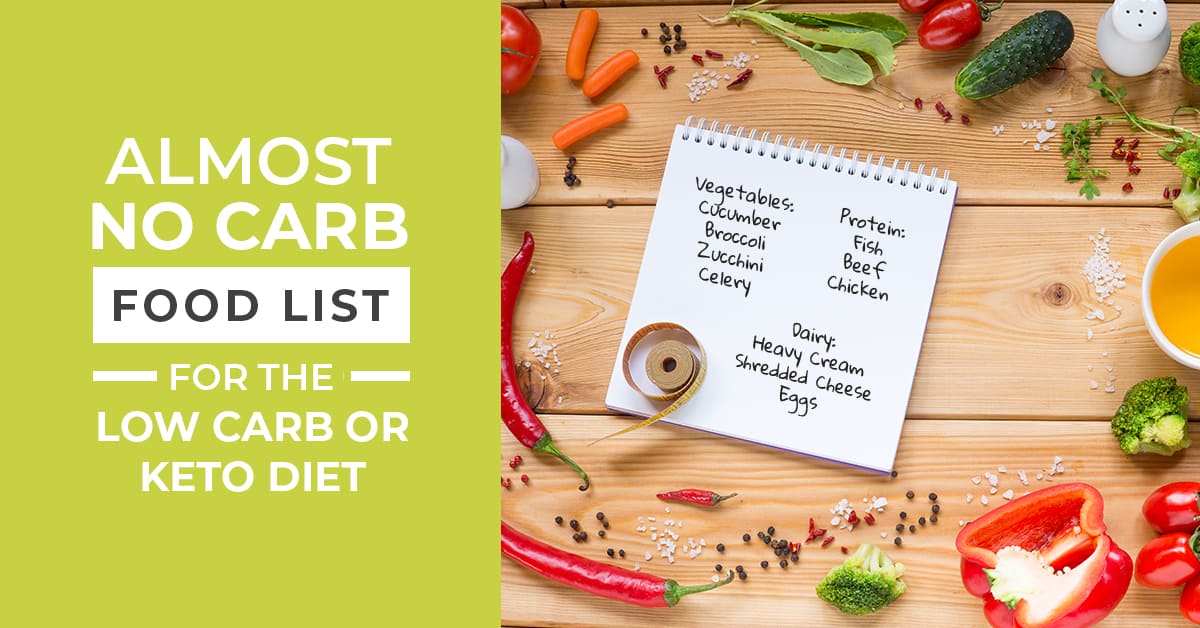 Have you ever wanted to have something delicious on the Keto diet, but don't want to worry about carbs? There are hundreds of foods that don't have carbs. Sometimes it comes down to what you're in the mood for. Check out this zero carb food list.
Almost No Carb Vegetables
Cucumbers
Radishes
Lettuce
Spinach
Bok Choy
Celery
Parsley
Broccoli
Cauliflower
Cabbage
Squash
Zucchini
Almost No Carb Dairy
Heavy Cream
Whipping Cream
Shredded Cheese
Eggs (low carb count)
Butter
Almost No Carb Oils
Almost No Carb Seasonings
Salt
Pepper
Cinnamon
Yellow Mustard
Hot Sauce
Premade Packets (*check nutritional value)
Keto Starter Guide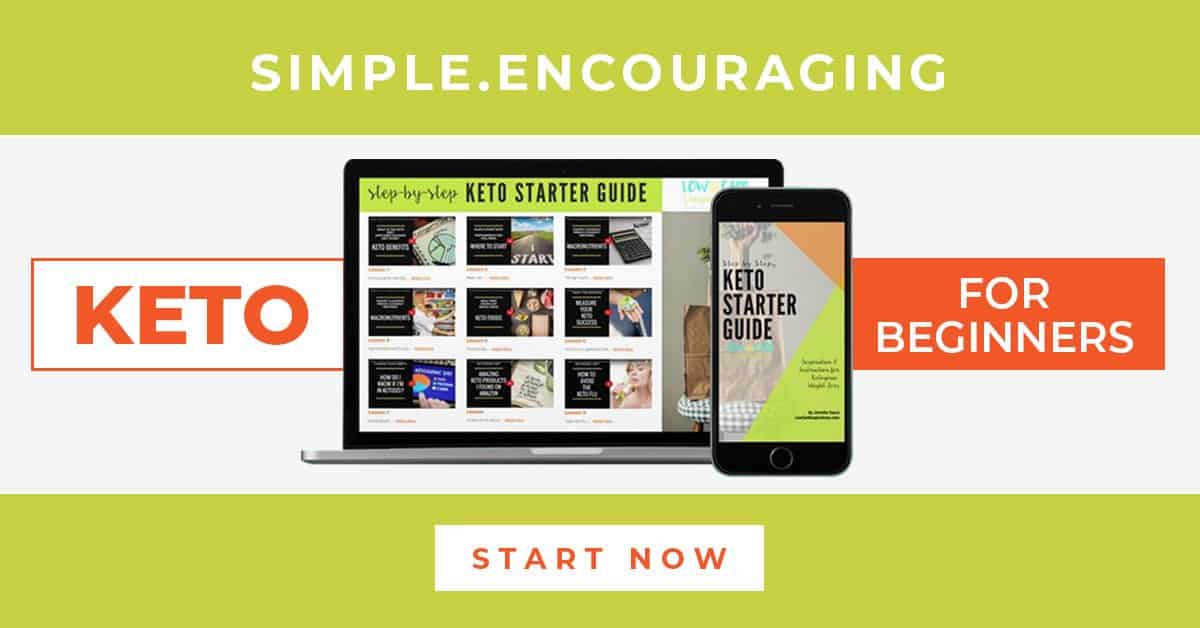 The Keto Starter Guide is an amazing resource as you get started on your keto/low carb journey. This guide has everything you need to get started in 9 simple video lessons and also includes workbooks with step by step instructions for beginners.
What's a macro and why do I count them?
How do I find the best recipes?
What is ketosis and how do I get my body there?
What fruits are allowed on a ketogenic diet?
Will I get "Keto Flu" and what do I do about it?
Get the Keto Starter Guide today!
Almost No Carb Drink Options
Plain Black Coffee
Plain Black Tea
Most Diet Soda
Sparkling Water
Regular Water
Almost No Carb Protein
Beef
Pork
Lamb
Tuna
Swordfish
Salmon
Veal
Fowl
Trout
Venison
Bison
Shrimp
Mussels
Clams
Crab
Catfish
Almost No Carb Alcohol
Tequila
Scotch
Vodka
Whiskey
Rum
*Make sure you choose the unflavored versions
Get the printable Almost Zero Carb Food List when you subscribe!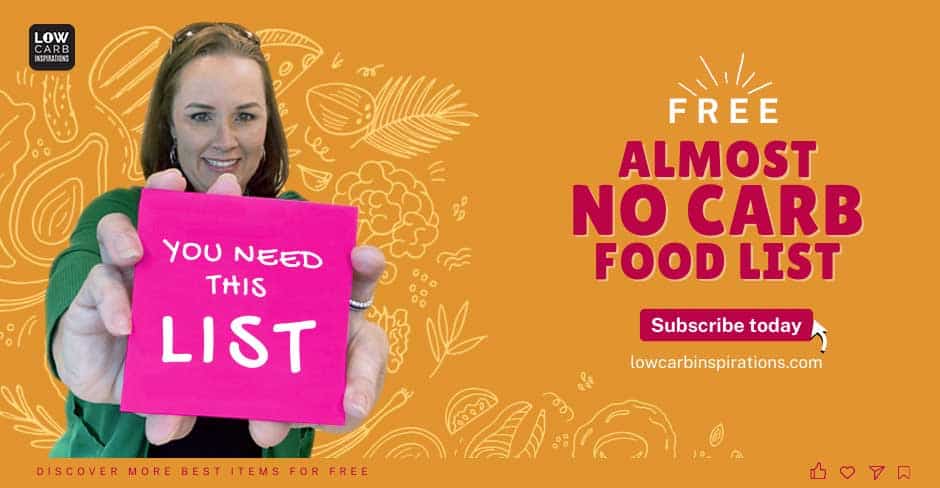 If you are new to the Keto Diet, I suggest reading this: Beginners Low Carb Tips for Success
Be sure to pin this Almost No Carb Food List for later!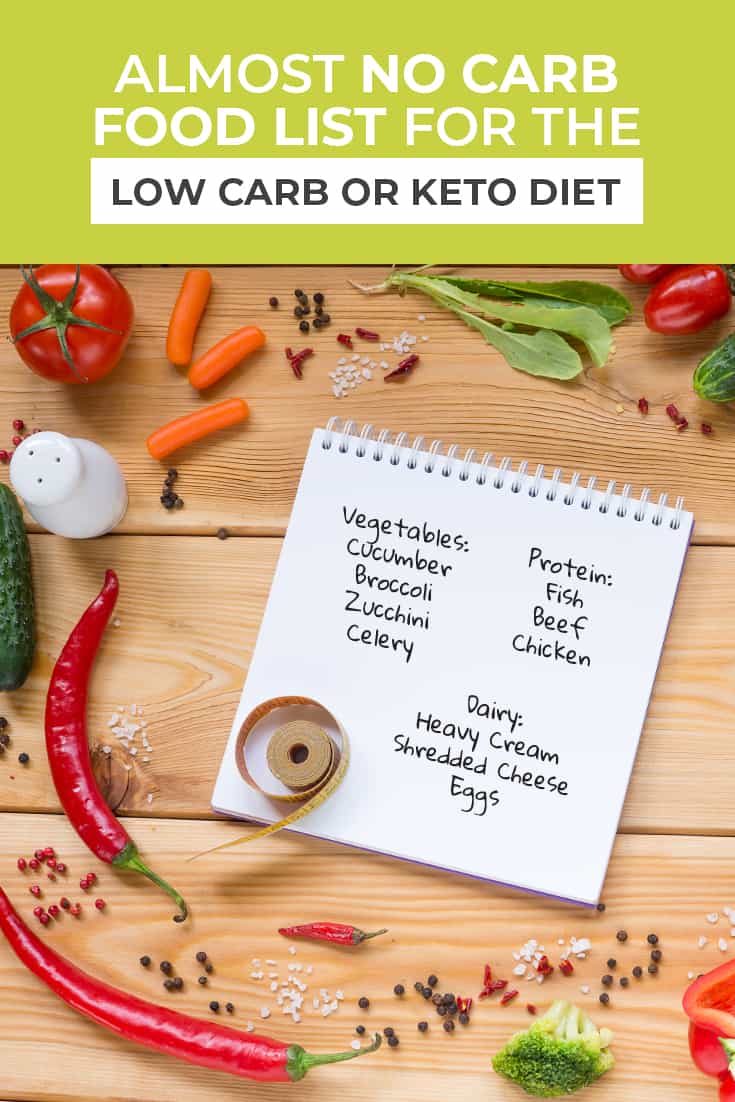 More Low Carb/Keto Diet Tips