Metabolic Disease and How the Keto Diet Helps
Metabolic disease is a medical disorder that can increase an individual's risk of developing many serious health issues, such as high blood pressure and type 2 diabetes. It can also increase the chances of having a heart attack and stroke, which puts those diagnosed with the condition at an even greater risk of suffering from life-threatening medical problems.
If you have received a diagnosis for metabolic disease, it is vital to understand the condition and learn what you can do to potentially improve your health and lower risks. You should also know that the keto diet can make a difference.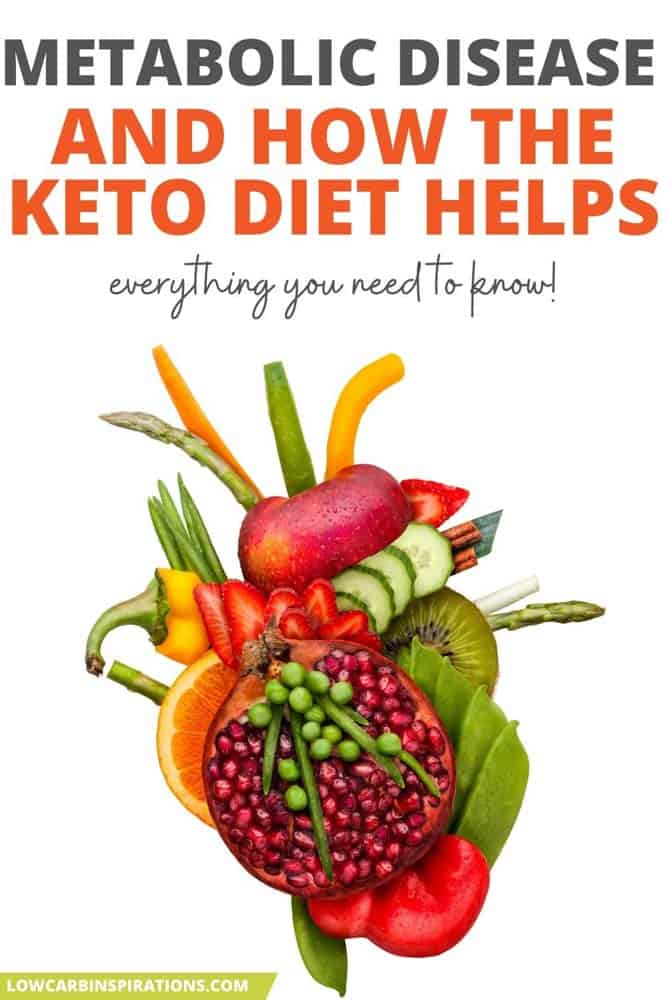 What Does It Mean to Have Metabolic Disease?
If you receive a metabolic disease diagnosis, it means that your organs are not functioning as they should. While you do not necessarily deal with complete organ failure, specific organs may no longer work properly, causing you to suffer from different conditions that put your life at risk.
Some of the organs that can stop functioning properly include the liver and pancreas.
The condition is serious because of the risks associated with it. You could experience a heart attack, stroke, or even diabetic shock if you cannot get the disease under control.
What Changes Will Help Lower Risks?
Making different changes can help lower your risks. It would help if you started by talking to your physician about some of the changes that would be best for you to make based on the severity of your condition. In some instances, the physician will prescribe medication based on the patient's condition.
For example, if you have type 2 diabetes, you may need to take medicine to control it. You may also need to take medication to control high blood pressure and other health issues related to metabolic disease.
Physical therapy is another excellent way to lower your risk. If you become more active, you may get in better shape, reducing your chances of having a heart attack or stroke.
One of the best changes you can make is to reduce your carb intake drastically. Following a keto diet can help you lower risks, lose weight, and ultimately become much healthier than you were before.
The keto diet consists of consuming minimal carbs while having more protein than you may have typically consumed in the past. You will consume more fats, but they are healthy fats that are good for your heart and good for you in general.
New to Keto? Check out the Keto Starter Guide!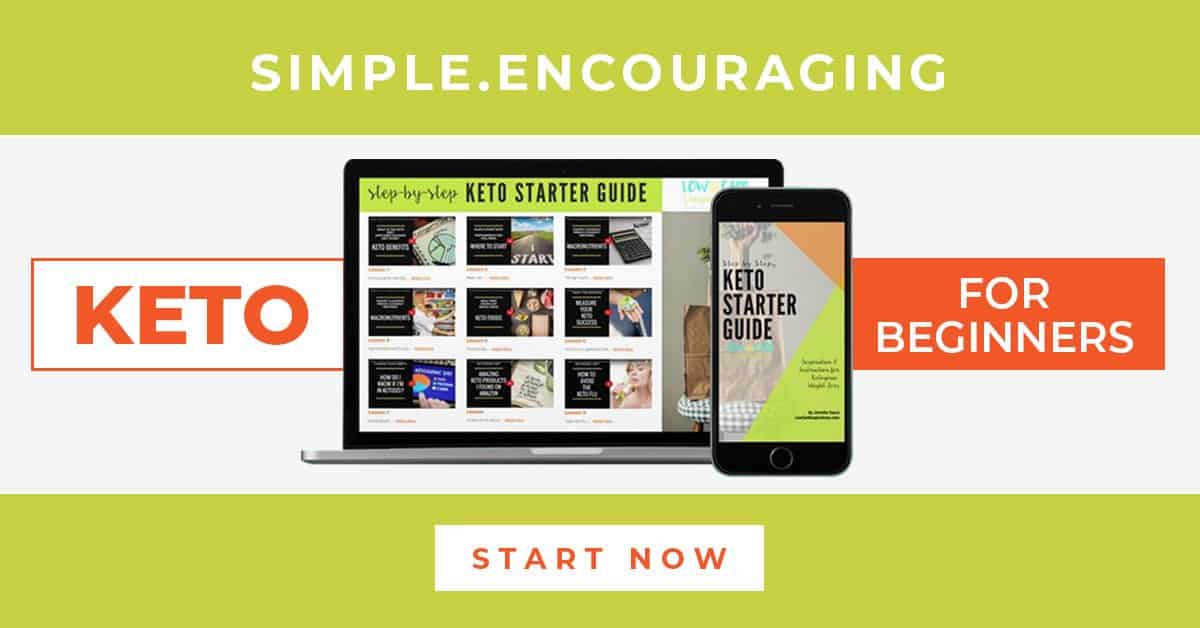 The Keto Starter Guide is an amazing resource as you get started on your keto/low carb journey. This guide has everything you need to get started in 9 simple video lessons and also includes workbooks with step by step instructions for beginners.
What's a macro and why do I count them?
How do I find the best recipes?
What is ketosis and how do I get my body there?
What fruits are allowed on a ketogenic diet?
Will I get "Keto Flu" and what do I do about it?
Get the Keto Starter Guide today!
How Does the Keto Diet Help?
You may wonder how the keto diet can make a difference when you have received a metabolic disease diagnosis. Some studies show that the ketogenic diet can potentially reverse metabolic syndrome. Even if you have received the diagnosis, it does not mean that you will have this health condition for the rest of your life.
The goal is to get into a state of ketosis to improve metabolic function.
Getting into a state of ketosis requires consuming minimal carbs. You would need to change your eating habits and begin following the keto diet that consists of consuming lots of vegetables, dairy, and meat.
When your body reaches that ketosis state, it uses ketones as fuel to keep you energized. As a result, you continue to feel energetic throughout the day while burning fat.
New findings show that getting into a natural state of ketosis can improve glucose and insulin levels while helping individuals reach a healthy, sustainable weight. Many people with the metabolic disease are overweight or even obese, but losing weight can help. The keto diet makes it possible to lose weight safely and efficiently at a steady pace.
How to Stick to the Keto Diet
When people first hear about the keto diet and its promising results, they want to follow it. Still, they tend to feel skeptical about no longer consuming the number of carbohydrates they would typically have in a day.
If you would normally eat pasta, bread, baked goods, and other foods full of carbs, you may wonder if you can stick to the keto diet without craving those comfort foods.
Although it is a challenge to make the switch initially, there are thousands of tasty recipes that will make sticking to the diet much more manageable. You can find plenty of great alternatives for some of your favorite carb-heavy foods. Some alternative food options include:
Cauliflower Rice. Instead of having traditional white rice or brown rice, both of which are carb-heavy, you can start using cauliflower rice in your meals. Composed of cauliflower, it is safe to eat on the keto diet. You can even find different flavor variations of the cauliflower rice available at various grocery stores.
Zoodles. If you do not want to give up your favorite pasta dishes, substitute the pasta noodles for zucchini noodles, also known as zoodles. They have a great taste to them without causing you to consume too many carbs. You can eat them with meatballs, chicken, and even seafood if you would like. Other pasta alternatives include shitake noodles and spaghetti squash.
Cheese or Cauliflower Crust. Replace traditional crust made with flour by preparing a cheese crust. Some companies sell cheese or cauliflower crusts with fewer carbs, but you can also make your own when you want to make a keto-friendly pizza.
Lettuce Wraps. When you feel like having a sandwich, skip the bread and replace it with two large lettuce leaves. You can eat some of your favorite sandwiches and burgers without the carbs by replacing the buns and bread with lettuce wraps.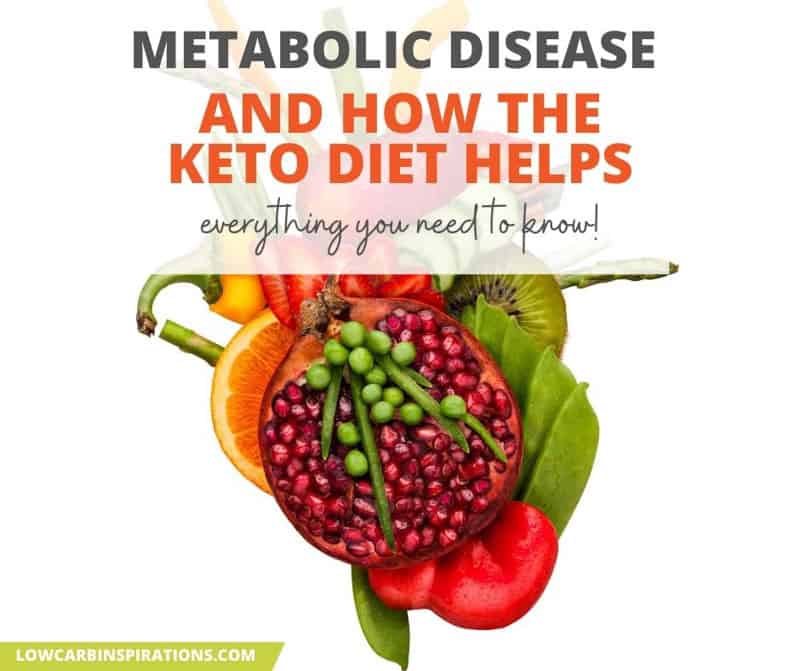 These are only a handful of the substitute ingredients you can use to stick to the keto diet to improve your condition and eventually overcome the metabolic disease. You may realize that sticking with the keto diet gets easier with each day that passes.
You can still have tons of flavorful foods that will fill you up while keeping you healthy and in far better condition than before.
Metabolic disease is a severe condition that can put you at risk of suffering from a heart attack or stroke. If you would like to improve your health and lower your risks, consider making some lifestyle changes, such as following a keto diet to get into ketosis, use ketones as fuel, and ultimately become much healthier.
Be sure to pin this for later!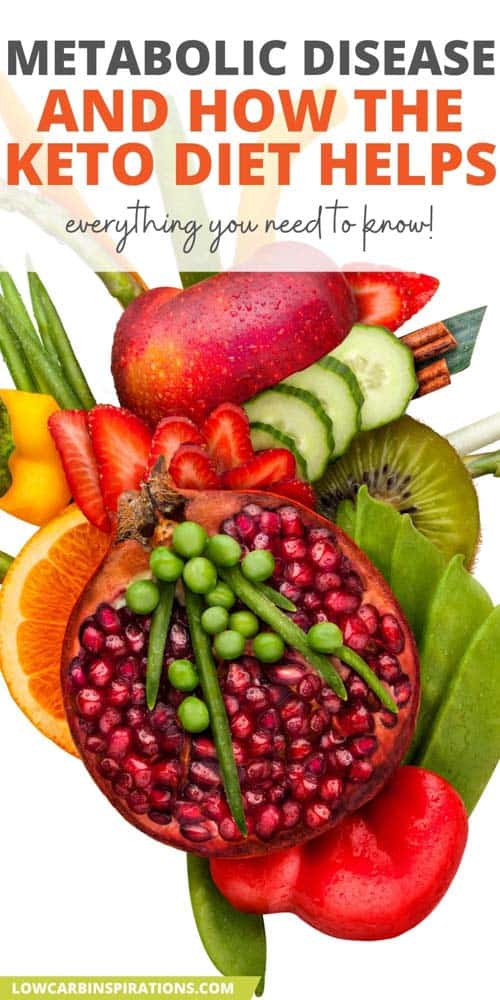 More Low Carb/Keto Diet Tips