Keto Chow Meal Replacement Shakes Review
I'm not the typical person that gets all excited over new products.  But today is a different story.  Maybe I'm excited because there just aren't many convenient keto products on the market.  Maybe it's because most of them don't taste good.  Or, maybe it's because most of them really aren't even keto.  I'm picky I guess.
I've got to tell you about Keto Chow!  Omgosh!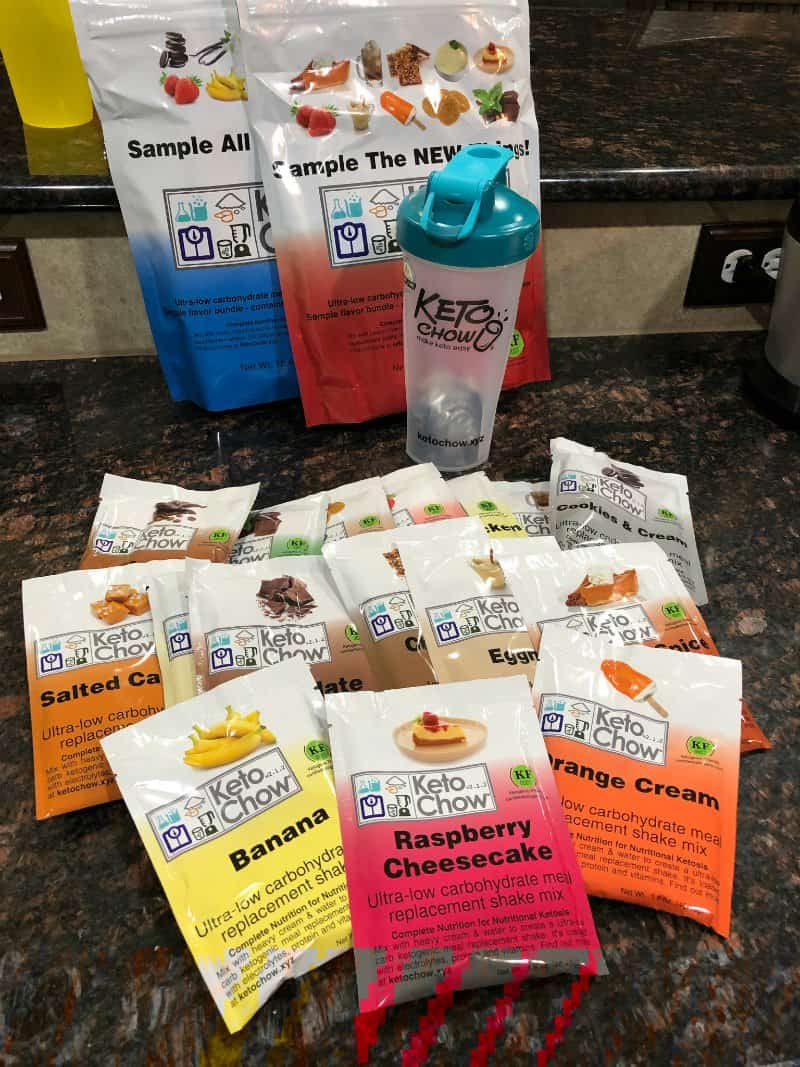 Order HERE: http://bit.ly/KETOCHOW
Use Promo Code: lowcarbfive
I just came back from Low Carb Denver and got to test some of the most amazing keto products!
This is a full meal replacement shake with the right amount of macros with electrolytes!! I had the opportunity to taste many flavors and quickly fell in love with them all!!
Is there a good Keto Meal Replacement option for Keto Dieters?
Yes!  There is!  This is the first option I found that I truly enjoy and it' fits my keto journey!
Here's the part that impressed me the most! Chris, the owner, stands by his product and is proving it by doing a 100-day challenge where he consumes these shakes!
?He's still in ketosis!
?He's still meeting his weight goals!
?He's getting his electrolytes!
And… I think he's on day 69 or 70 already!
My daughter doesn't like most typical breakfast options. In fact, she often eats leftover dinner for breakfast. She is my pickiest keto eater!
She tasted these Keto shakes and LOVED them! These are now her breakfast options! She loves strawberry and banana!
I am so happy to see more quick keto options that are coming to the market! I was a little wary of the products because not many people really understand what Keto actually is.
This mama is a happy camper!
Thanks, Keto Chow for making an amazing product!!
Order HERE: http://bit.ly/KETOCHOW
Use Promo Code: lowcarb
I personally enjoy the mocha, strawberry, banana, chocolate, and orange cream!  I have yet to taste a flavor that I don't like but those are my favorites!